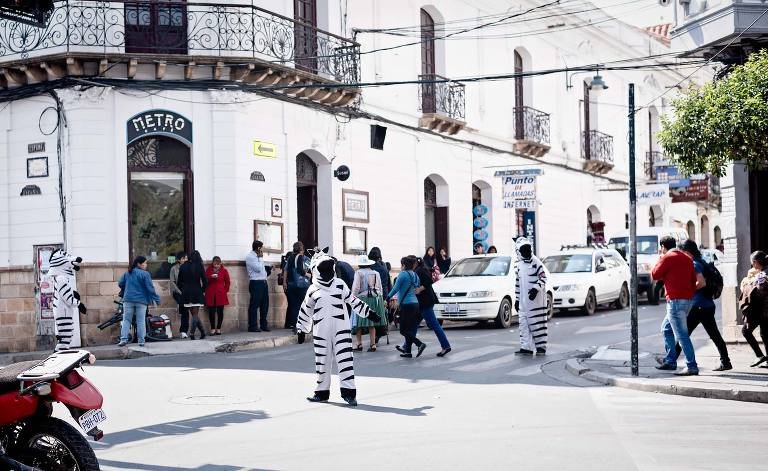 So you were killing some time browsing through Pinterest and travel websites, saw pictures of the beautiful salt flats of Bolivia and said to yourself "I must go there". I get it. I've been there.
But then there's only so much time you can spend on a salty desert, so what else are you going to do in Bolivia? I already shared my experiences in the Amazon jungle, but on our way to Uyuni (salt flats) we visited two other cities: Sucre and Potosí. Both interesting, but for very different reasons.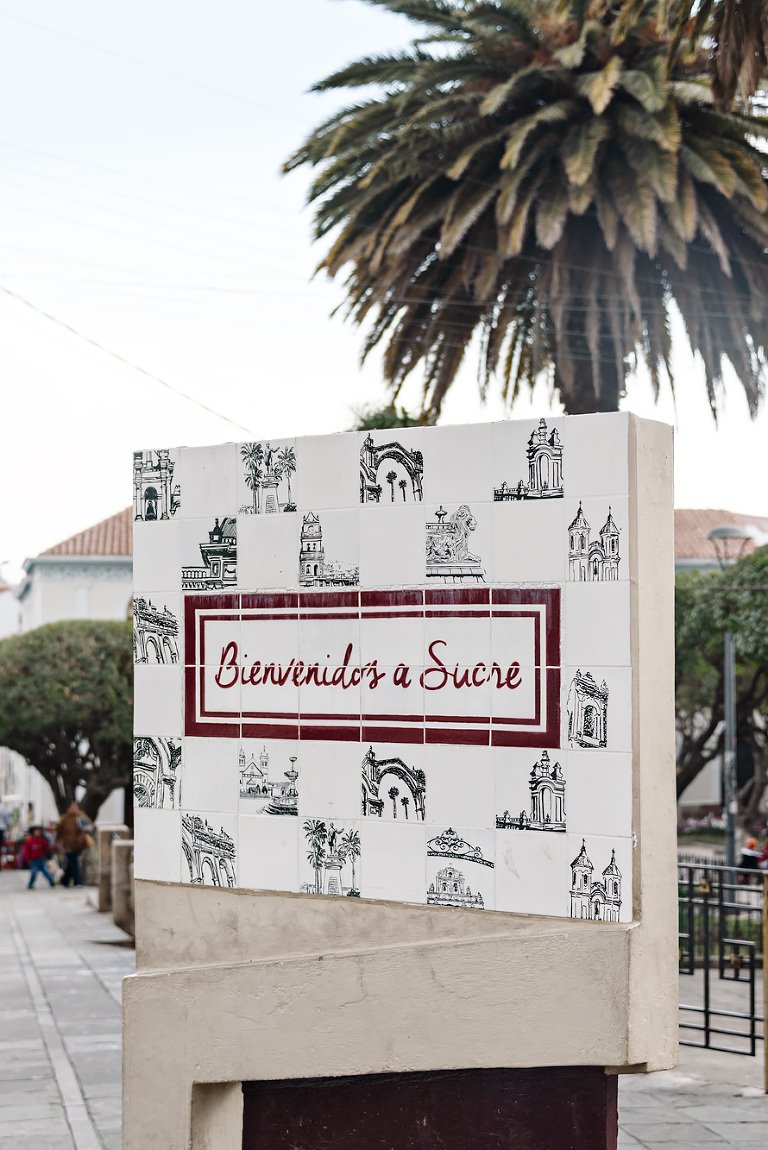 Sucre is our first real stop in Bolivia after flying from Amsterdam via Madrid to Santa Cruz. Not much is happening in Santa Cruz, so the next day a short 40 minute flight takes us to Sucre. Even though the government is seated in La Paz, a much larger city both in size and population, Sucre is the official capital of Bolivia. On the main square you can visit the building where the Bolivian republic was founded in 1825.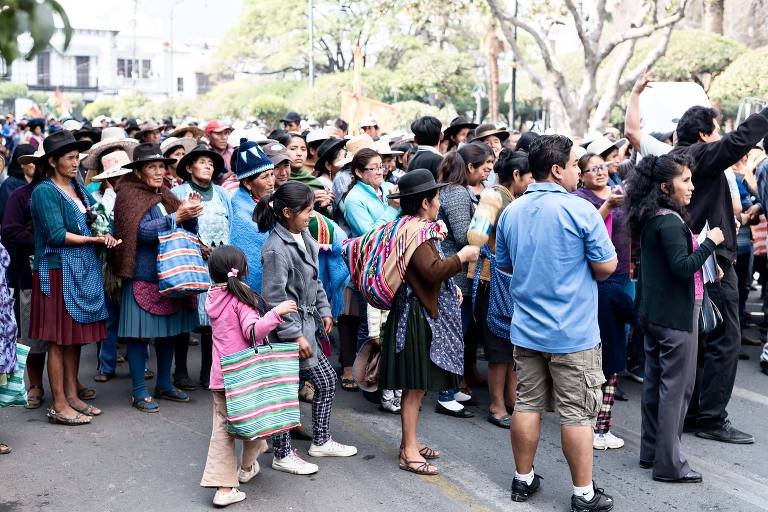 We're only spending two nights here, but it doesn't take long to be charmed by Sucre. While exploring the city on foot, you understand why they also call it 'The White City' with beautiful white colonial-style buildings everywhere. And who wouldn't love a city that has people dressed as zebras to help you safely cross the street?!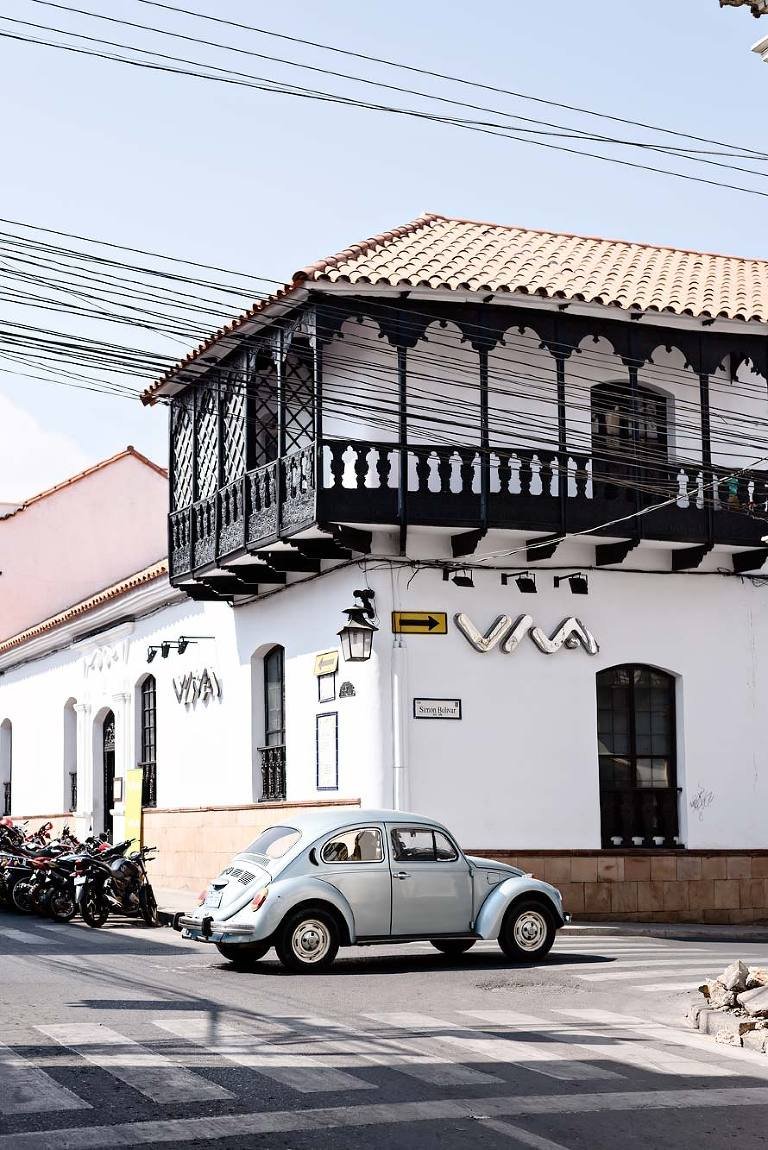 Two days is a good time to spend in Sucre, although I wouldn't have mind staying a bit longer. And since we're at the start of our trip and not used to the altitude (2810m / 9220ft), it's nice to take your time and not having to rush around to see everything.
Things to Do in Sucre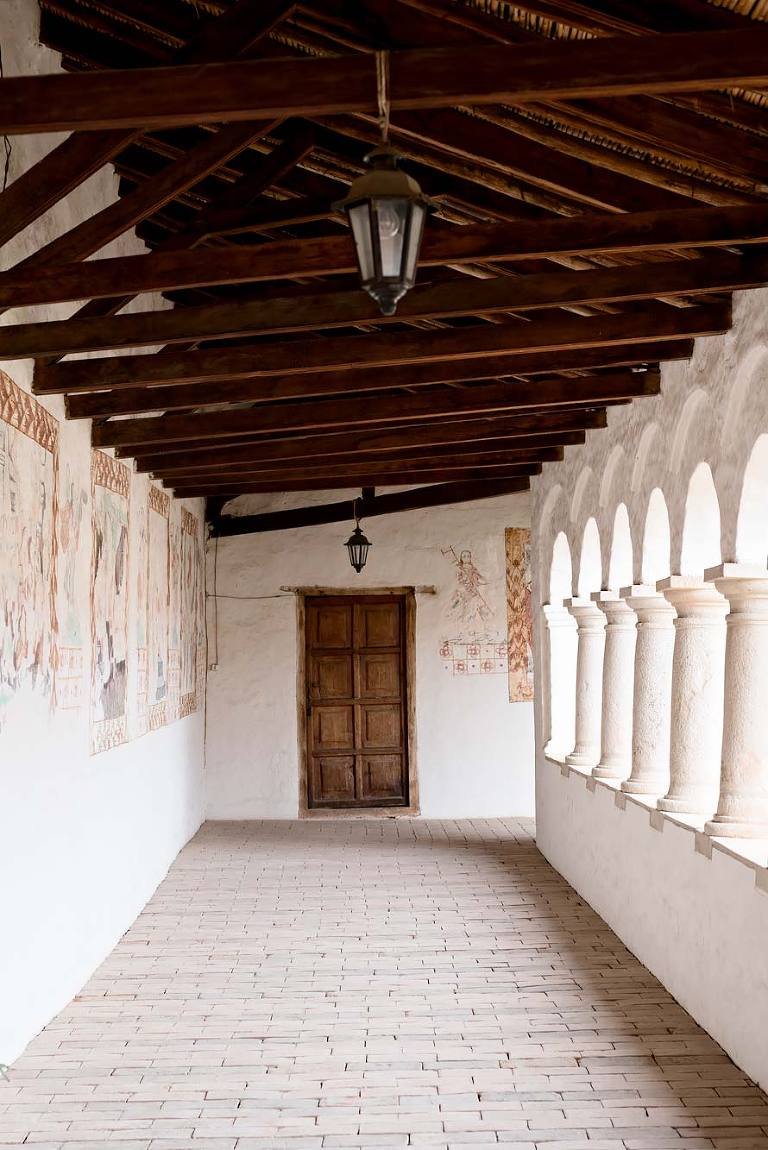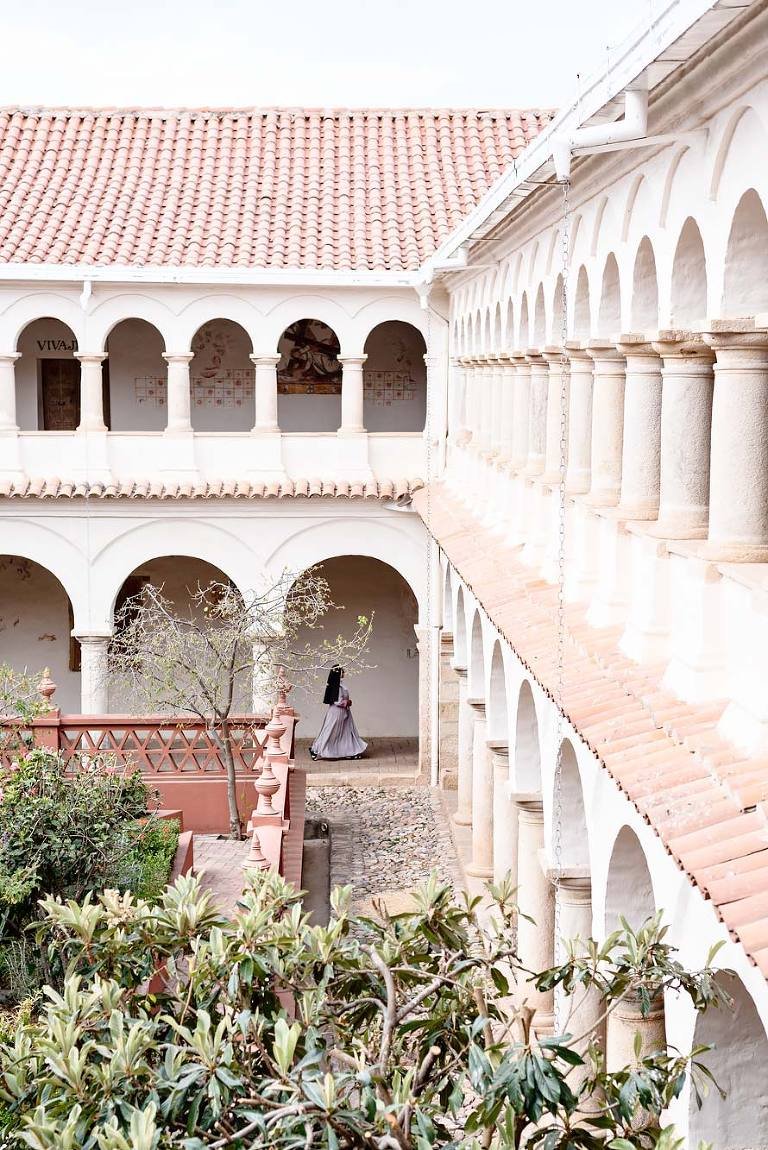 Museo de Santa Clara
You can't really see it from the outside, but inside the Santa Clara convent is a real gem. To be honest, I'm mostly interested in seeing the garden, but for $b 15 (+5 to take photos) we're getting a private tour of the (small) museum with religious art, the beautiful church (unfortunately no pictures allowed) and tombs.
Our limited Spanish and our guide's limited English makes that we don't understand everything, but the art and the building mostly speak for themselves. And the garden is stunning.
Convento de San Felipe Neri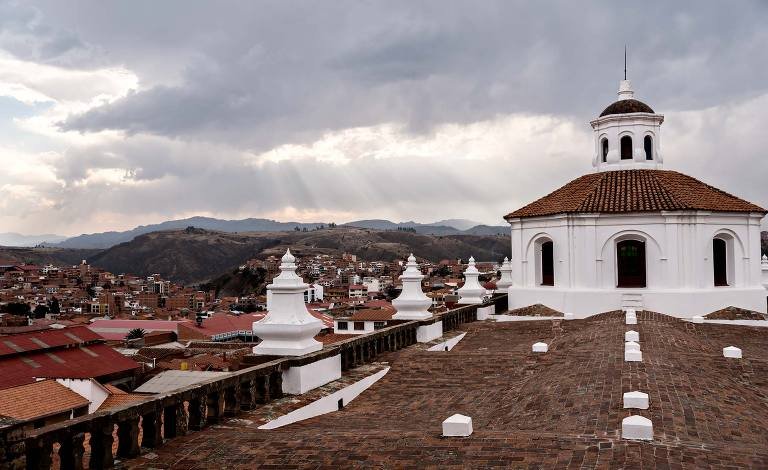 Pictured on many postcards of Sucre, the convent of San Felipe de Neri is the best place to admire a view of the city. Where the Santa Clara museum didn't let us go anywhere by ourselves, here you can walk around without anyone paying any attention to what you're doing. The fact that it's no longer used as a monastery maybe has something to do with it.
Climb the stairs to the rooftop and inside the bell tower for an impressive 360º view of Sucre.
Museo de Arte Indígena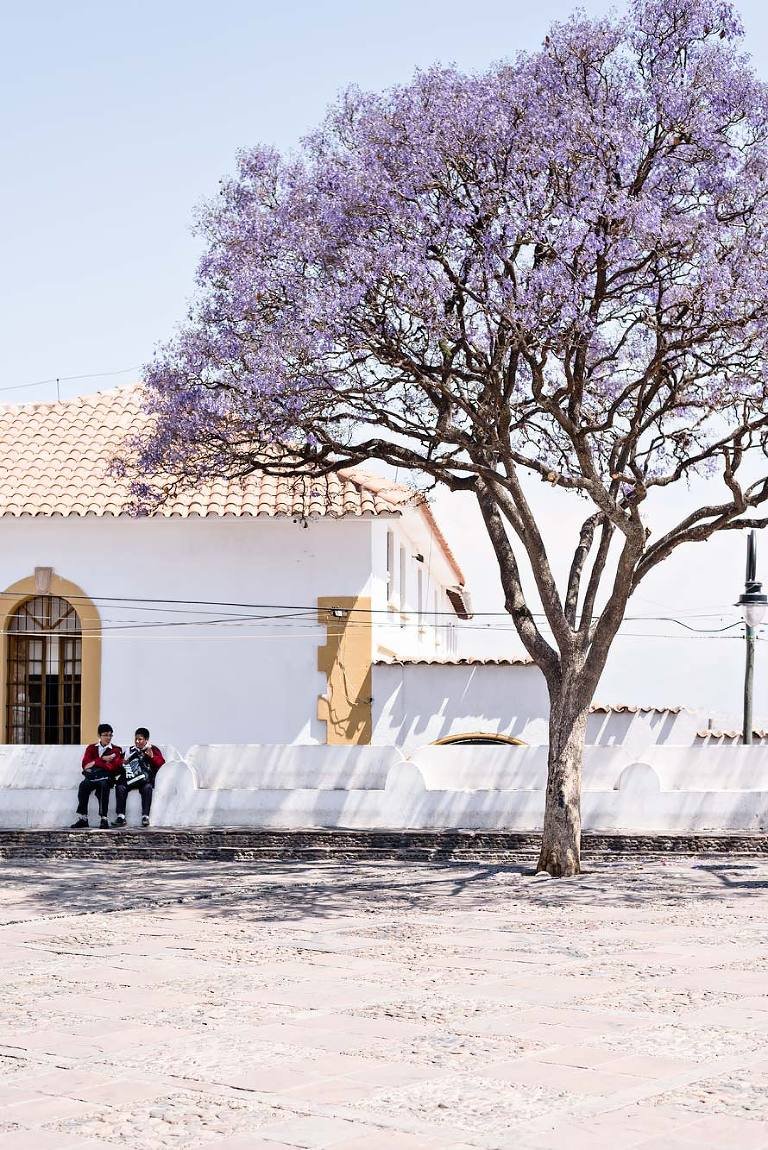 If you're interested in indigenous art – especially weavings – then you can't miss this museum. It's a bit of a steep walk to get to the museum, but when you arrive you're being rewarded with spectacular views. And don't miss Cafe Gourmet Mirador next door for the most relaxing lunch overlooking the city and mountains.
Where to stay in Sucre
Our B&B in Sucre – Casa Verde B&B – was one of my favorite hotels in Bolivia. It's located within walking distance from the main square, the rooms are simple but nice and the breakfast at the long communal table in the morning was great.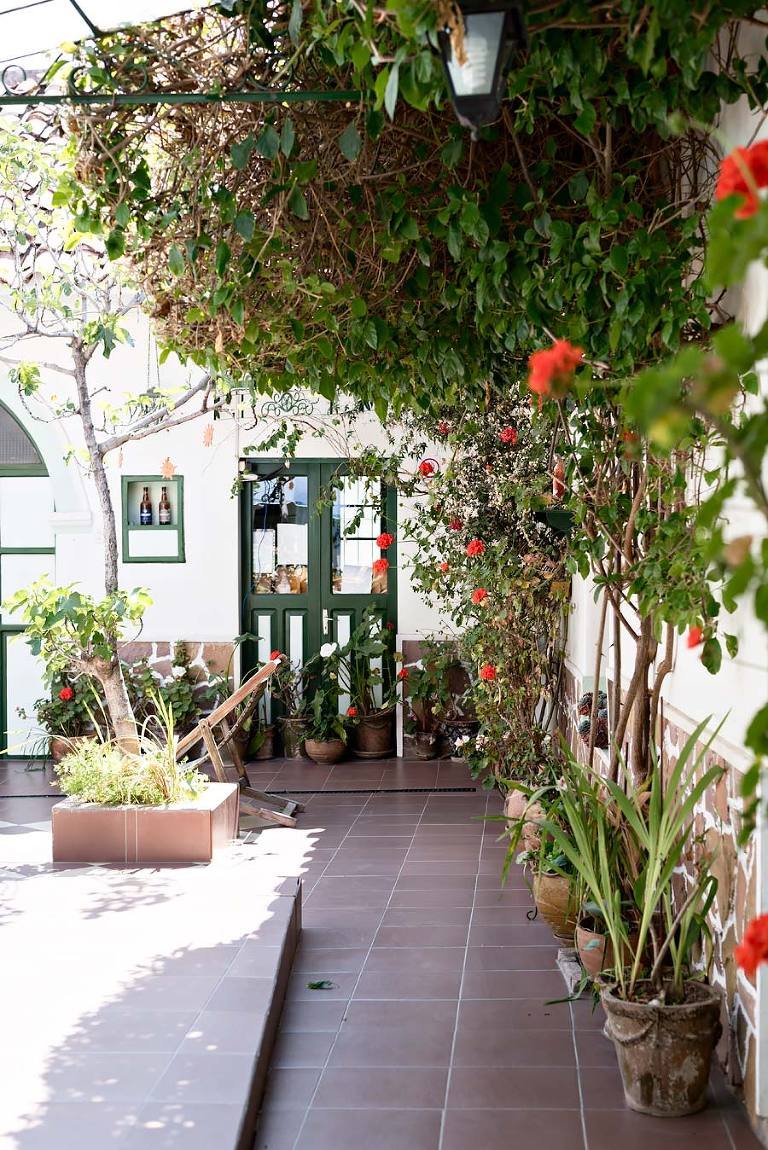 Where to eat in Sucre
There are many places where you can get a great meal in Sucre, but these are the ones I would recommend.
Salteñeria El Patio
You can't leave Sucre without trying their famous empanadas filled with beef, chicken or vegetables, called salteñas. One of the best places to buy them is El Patio, where you can eat them under the umbrellas in the courtyard.
La Taverne
A charming 'French' restaurant with delicious food in the city centre.
Cafe Gourmet Mirador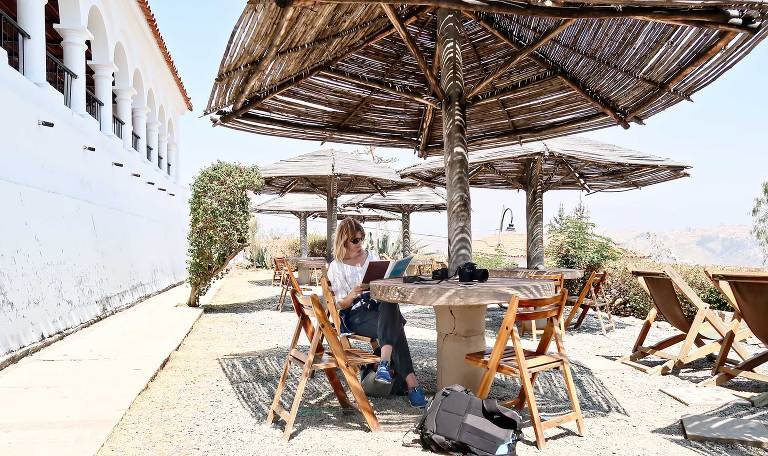 An absolute must, especially when you're visiting the Museo de Arte Indígena. It has a lovely terrace overlooking the mountains and the city. Great spot for lunch.
Cafe Metro
Located on the main square Plaza 25 de Mayo, this is where everybody goes for good coffee, fresh juices and free wifi.
Condor Cafe
You won't find many locals here, but it's a fun and colourful cafe with mostly backpackers where you can have a nice and cheap (vegetarian) meal.