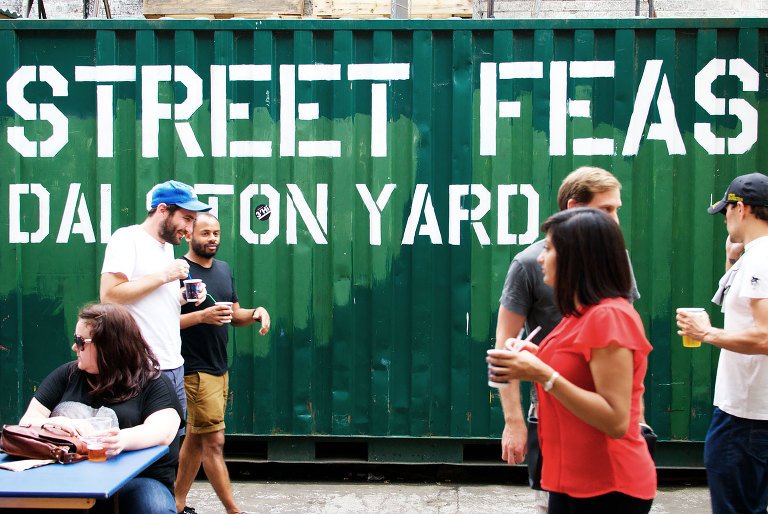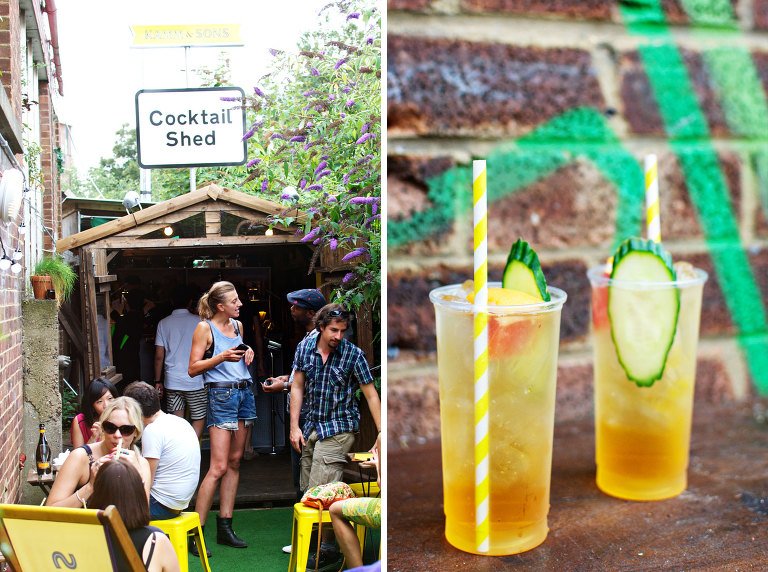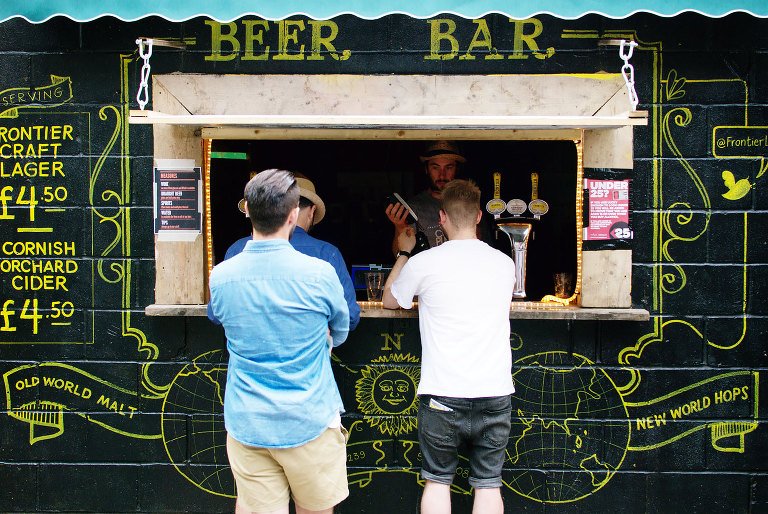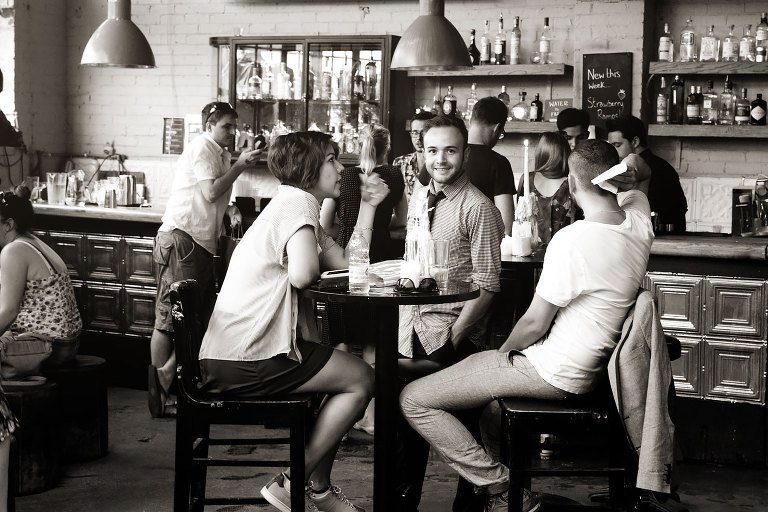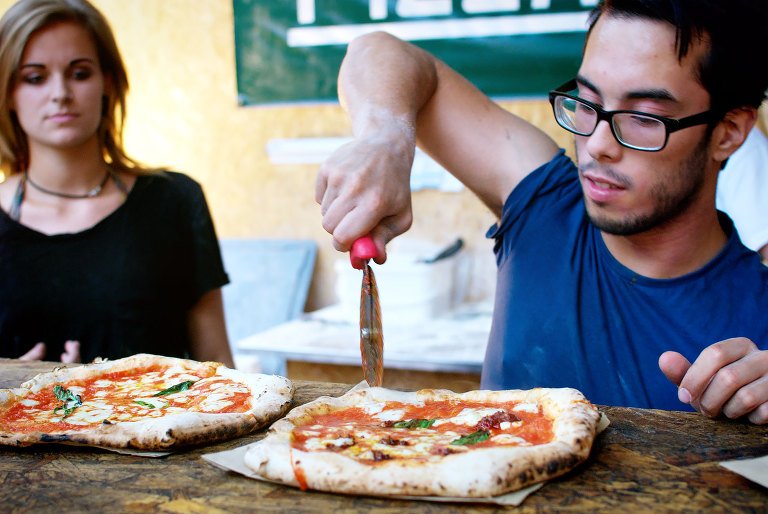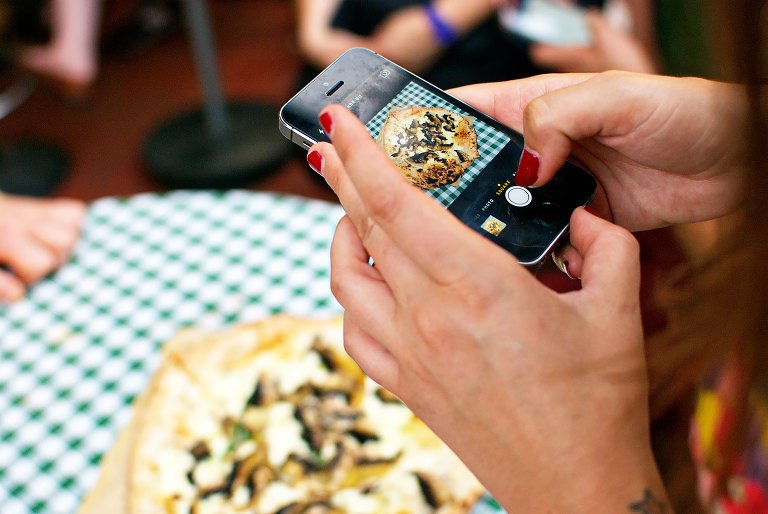 It might be pouring while I'm writing this, but there's no denying… summer is here. I had signed up for Blogshop at Home this weekend which means I was tied to my computer most of the time in an apartment without air-conditioning. So I was really looking forward to going out on Saturday evening.
But with this weather you don't want to sit in a restaurant (no matter how good their air-conditioning is). There's something much better these days in London: Street Feast. Every Friday and Saturday until 27th September you can get the most amazing street food at Dalston Yard.
I've been to a couple of these night food markets now, but this is my favorite so far. It's bigger, more relaxed, and everybody's just having fun. There are even covered (it's still London after all) and seated areas, so you don't have to eat standing up all the time. And the food of course…Wow! That's some serious high quality street feasting. Pizza Pilgrims Street Pizzeria served the best pizza I've had in a long time right out of their wood-fire oven. And with a rotating line-up of food traders there's always something new to discover and taste.
We were pretty hungry when we arrived, and tried as much as we could, but I'll need to come back a couple more times to try the rest. Let's hope we'll get many more of those summer nights!