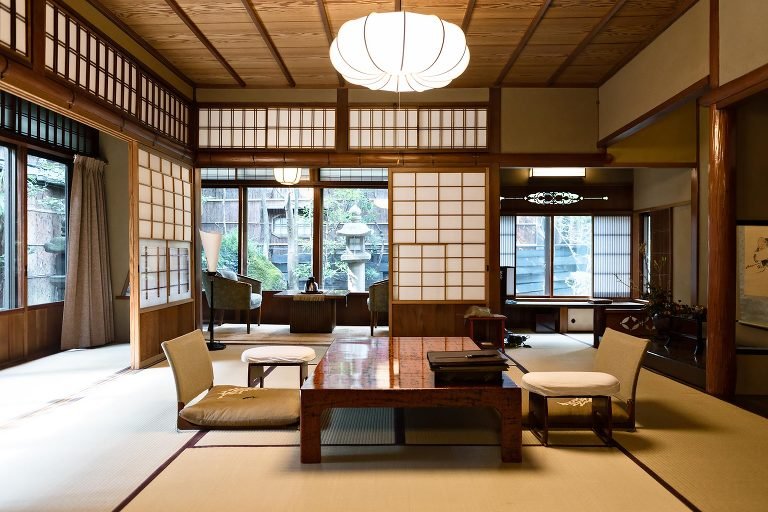 "And this is Charlie Chaplin and his wife, having a tea ceremony with my aunt in this room." I'm looking at the black & white picture and love that even though she has probably showed this to many of her guests over the years, you can tell that she also thinks it's pretty cool. Although she's too much of a lady in her beautiful kimono to ever use the word 'cool' of course.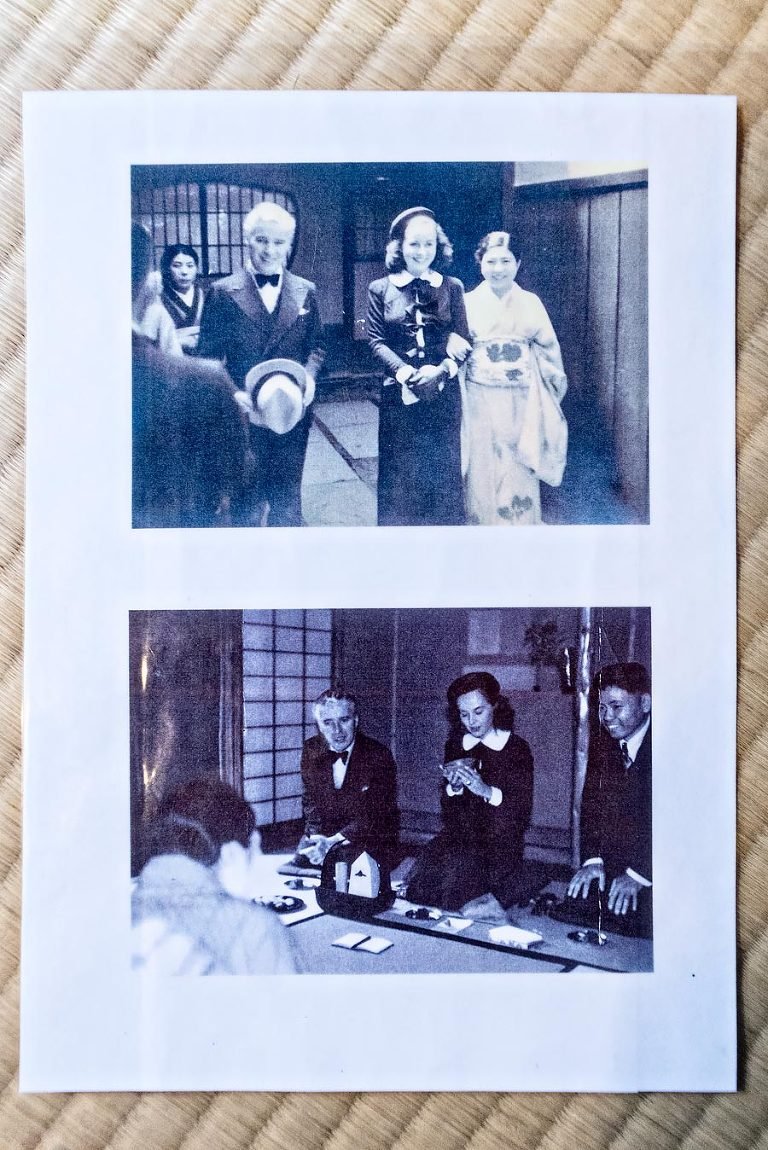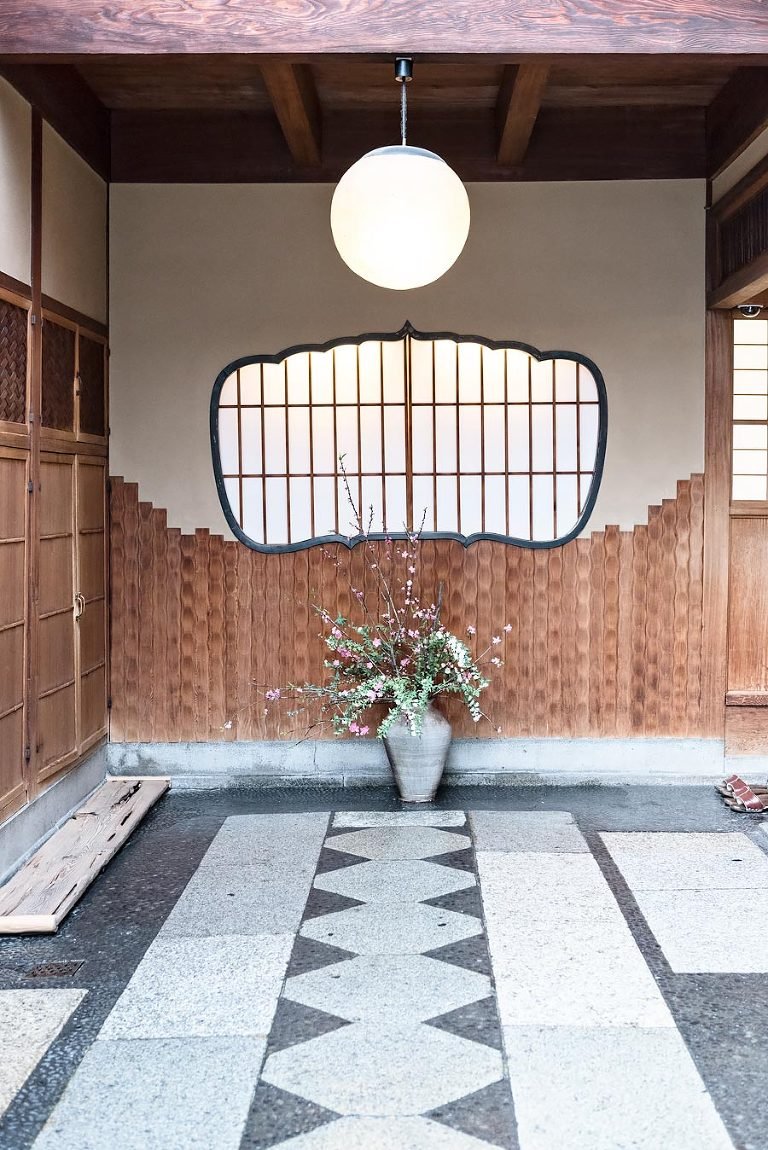 It's the end of my stay at the Hiiragiya ryokan in Kyoto. But before I leave the owner gives me a tour, showing me the garden and some of the beautiful traditional rooms. The ryokan has been in her family for 200 years and is one of the most popular places in Japan for visitors and celebrities that want to experience a traditional Japanese inn.
Modern Japanese Room in the New Wing

My room is in the 'new wing'. The experience is the same, but the room and bathroom look more modern. This is where I'll be relaxing, bathing, eating and sleeping. Sounds good to me!
But don't think that a ryokan is just a hotel that looks Japanese. It's an unforgettable experience that you can only get in Japan. Which is why it was on top of my list when I started planning this trip.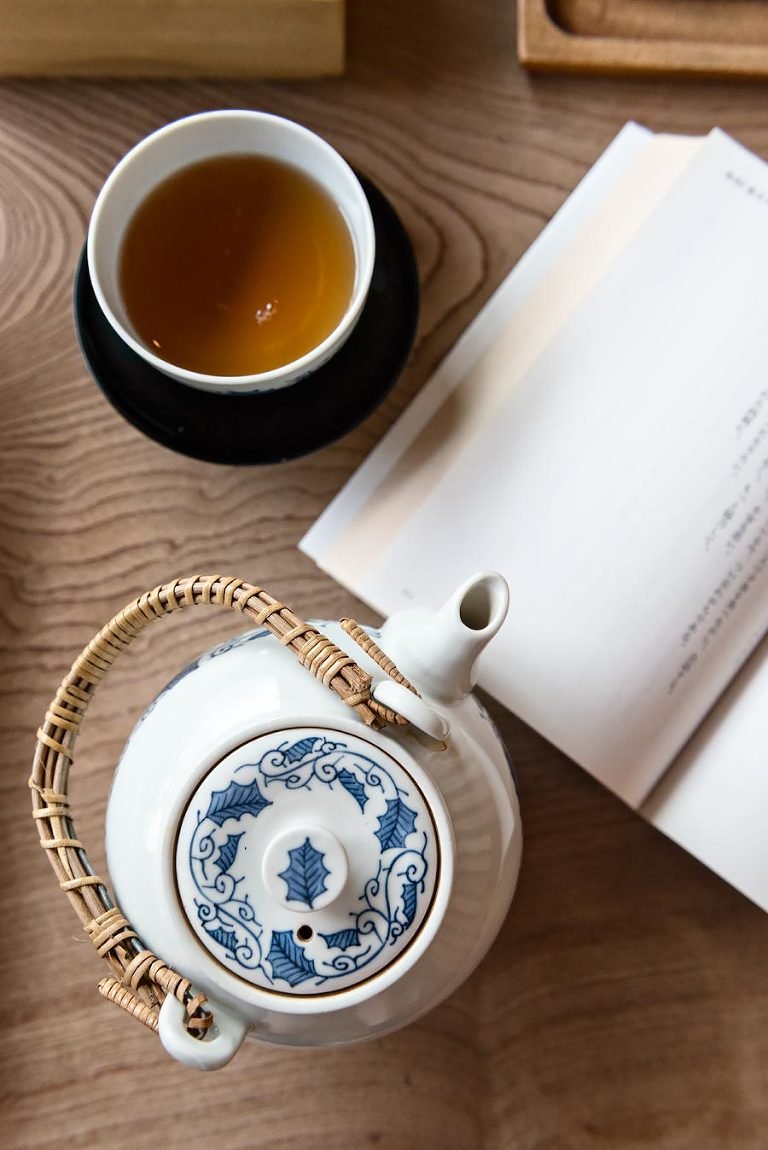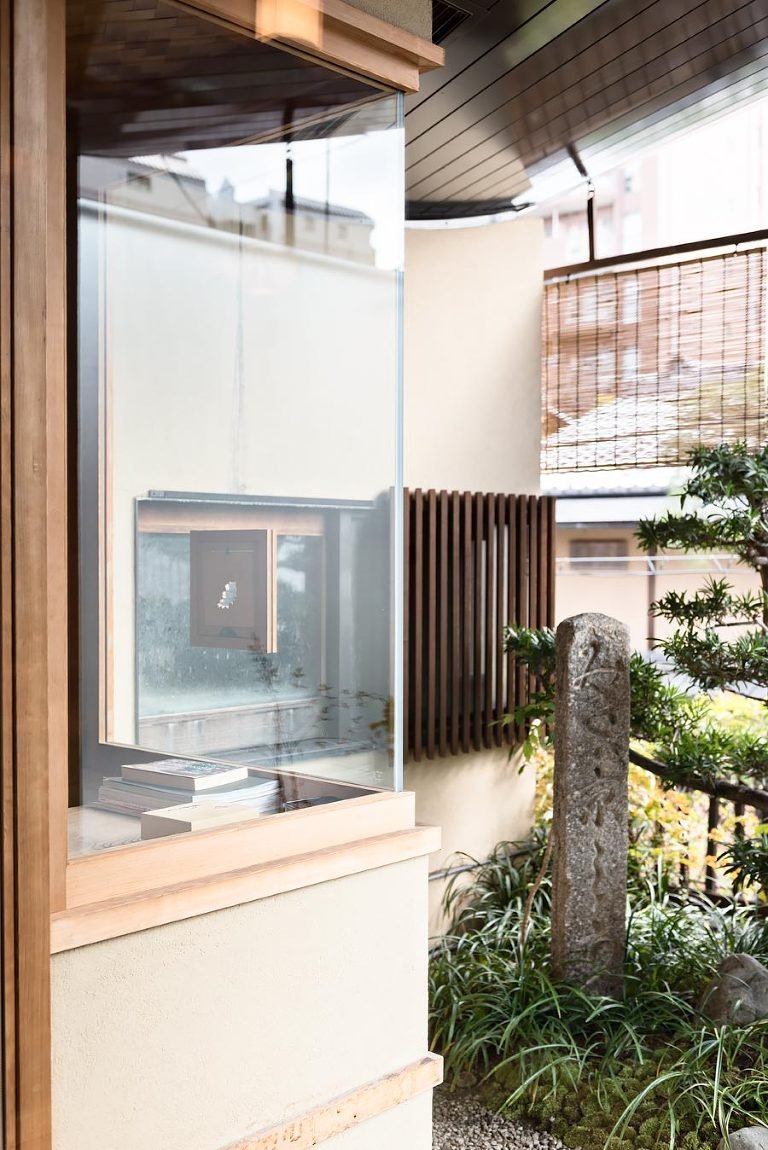 One of the things that stands out is the incredible service. You don't need to leave your room, everything is coming to you. After I check in and get a brief explanation of my room, I hear a soft knock on the door. A young woman in a kimono comes in to serve some tea. I'll be seeing her a lot during my stay as she's also the one that serves me dinner, breakfast and makes my (futon) bed in the evening.
Kyoto-Style Kaiseki dinner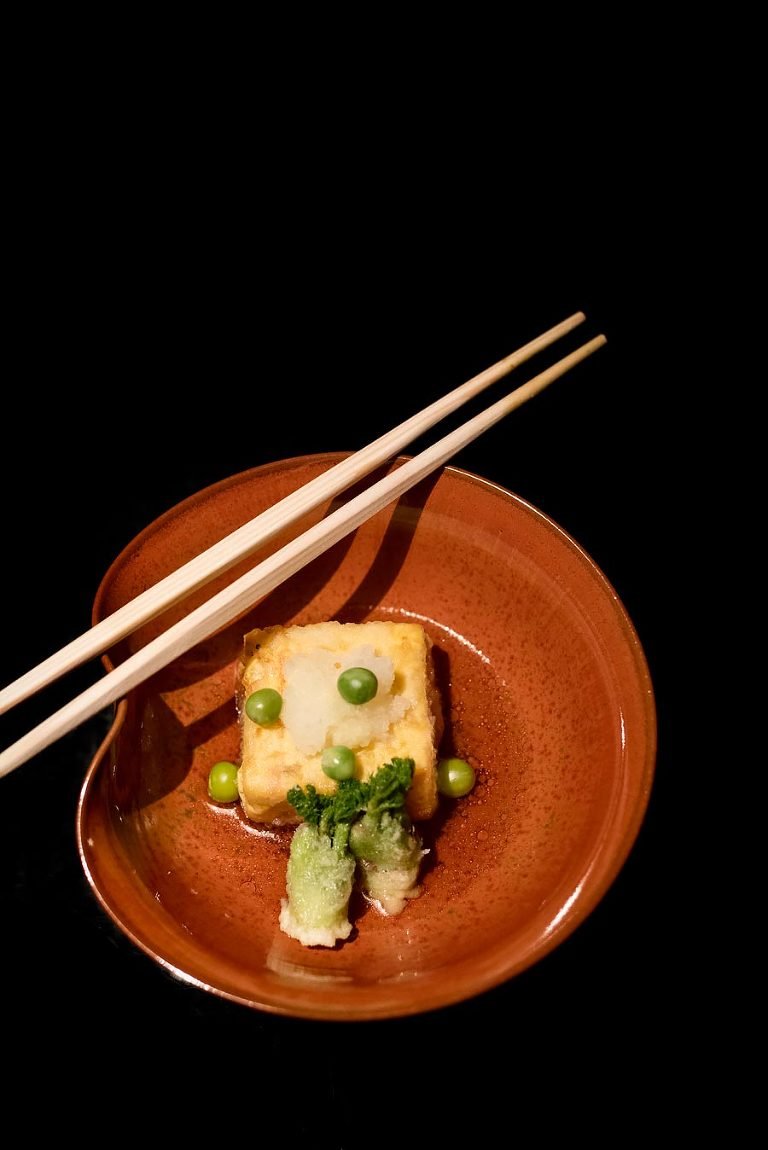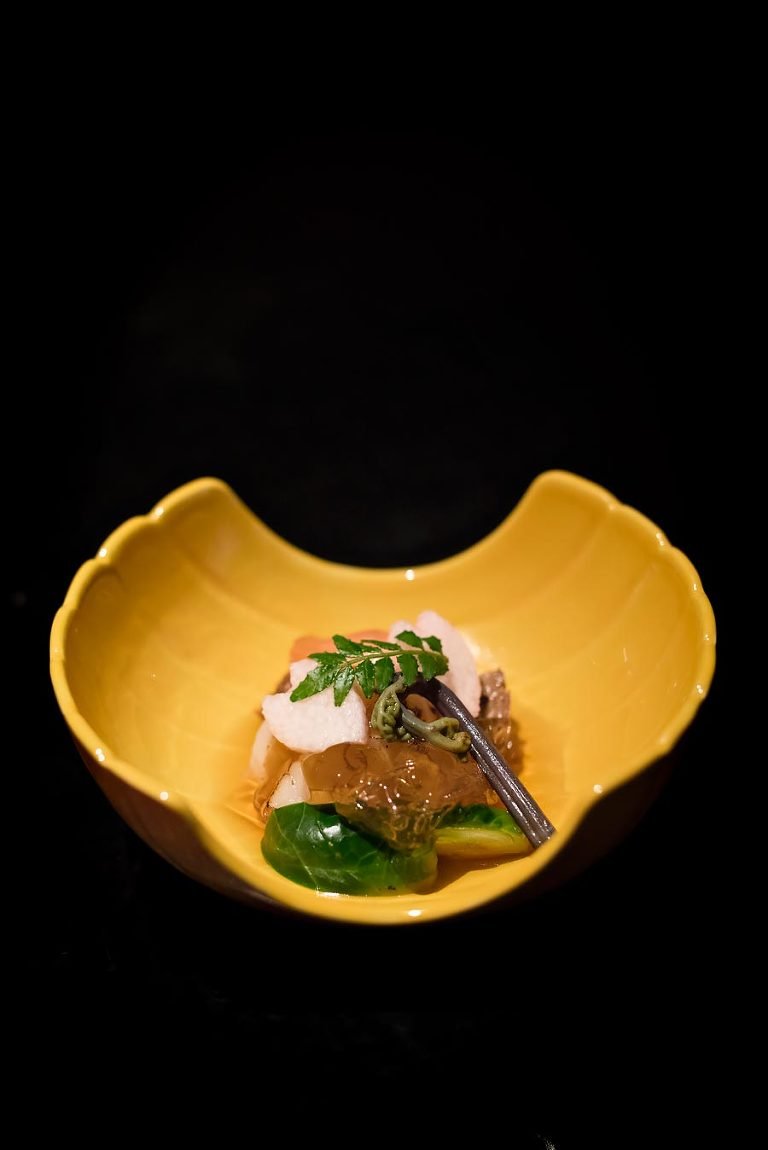 Part of your stay is a kaiseki dinner. Kyoto is the best place in Japan to experience a true kaiseki meal that literally means 'a stone on the stomach'. You definitely won't leave the table hungry, but this traditional food of the Kyoto elite is the most elegant, light and perfect food you've ever seen on a plate.
After serving a course in my room I'm being left alone to enjoy (and photograph) it. I don't know how she does it, but right when I finish it, she knocks on my door again to serve the next one. And so it goes on for almost two hours.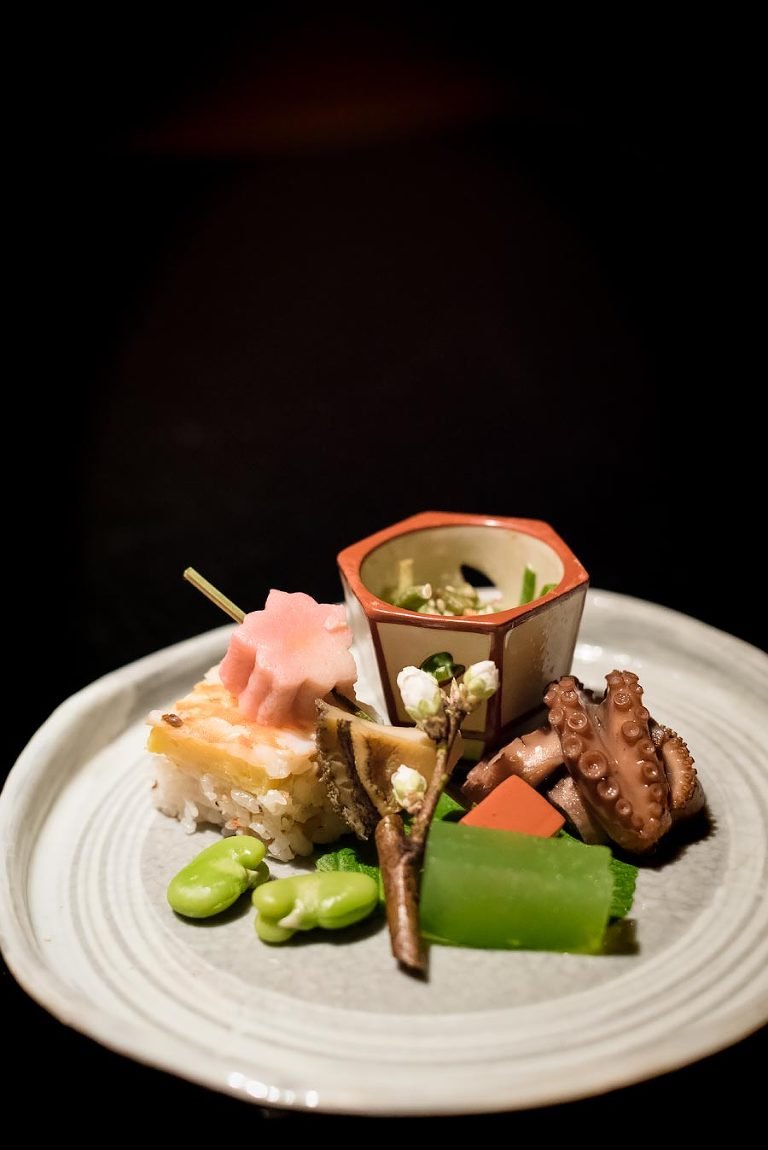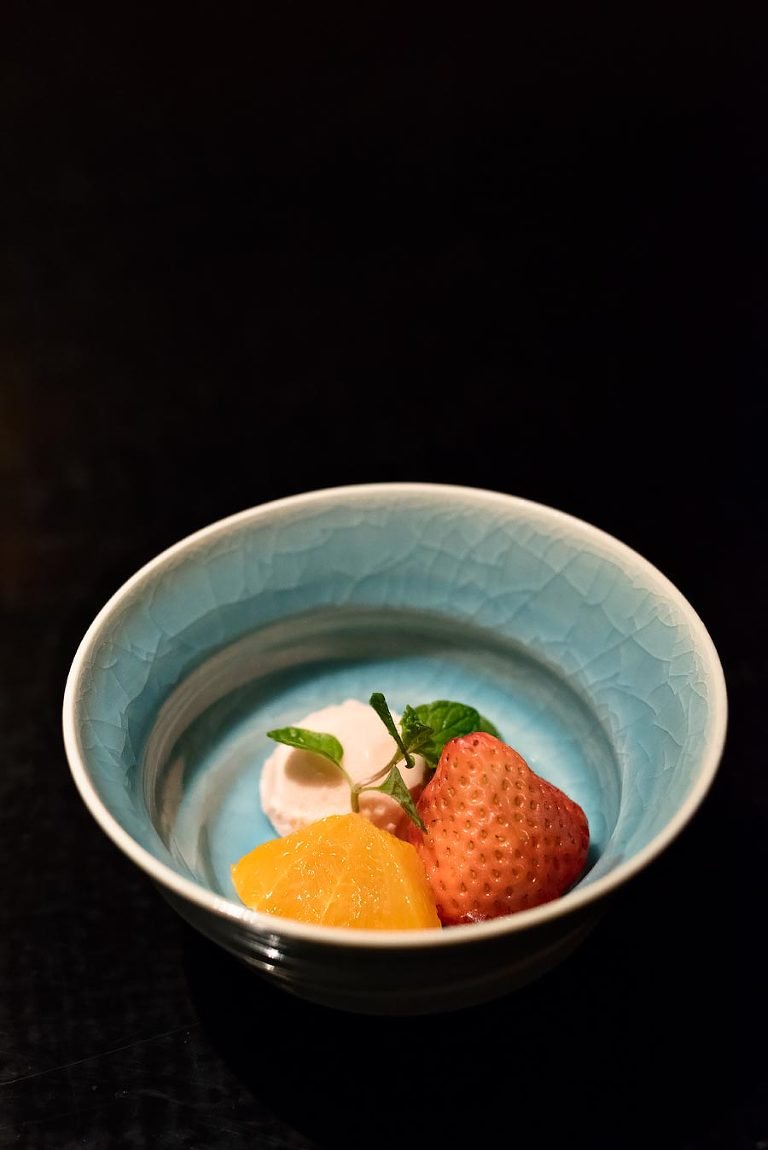 Ryokan Bed & Bath
After dinner it's time to turn the dining room into a bedroom. The table is pushed aside and a futon bed appears out of the closet. Sleeping on the floor is not something I would want to do every night, but the mattresses are thick and comfortable enough to get a good night's sleep.
But before I go to bed, I finally want to take that bath. After all, bathing is part of the ryokan experience. I remove the wooden planks that cover the bath and see to my surprise that there's already water in it. I start to feel sorry that someone has filled this bath for me and that I let it go cold by waiting this long. But it's still super hot! And the bath is so comfortable that I'm considering sleeping here for the night. Really, the best bath ever.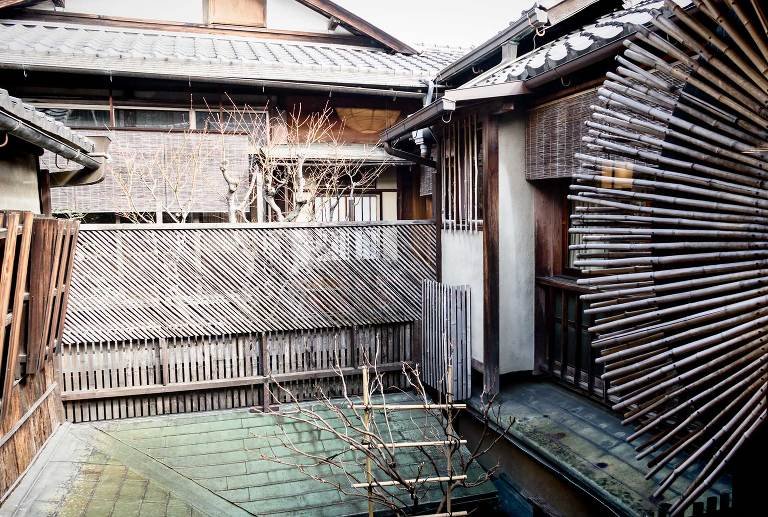 Breakfast at the ryokan: Japanese or Western
The next morning, 30 minutes before breakfast time, the futon bed goes back in the closet and everything looks just as when I arrived.
I have the choice between a Japanese or a western breakfast. I feel bad for not choosing the full Japanese experience, but as much as I love (!) Japanese food, I struggle to eat it in the morning. So I'm getting a nice cup of English breakfast tea, toast and eggs the way I want it and fresh fruit.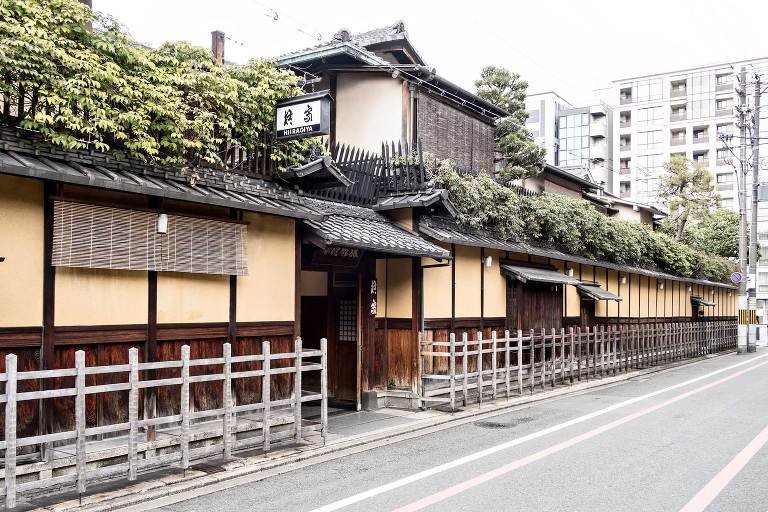 I have so enjoyed this whole experience. Stepping out of that busy, crazy city life for just a day and only having to think about eating, bathing and relaxing. Pure luxury, but then Japanese style. Next time I'm Kyoto, this will again be on top of my list.