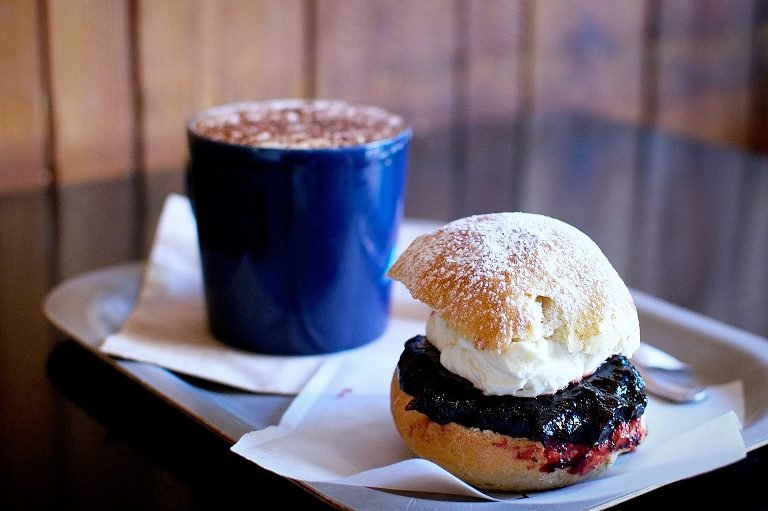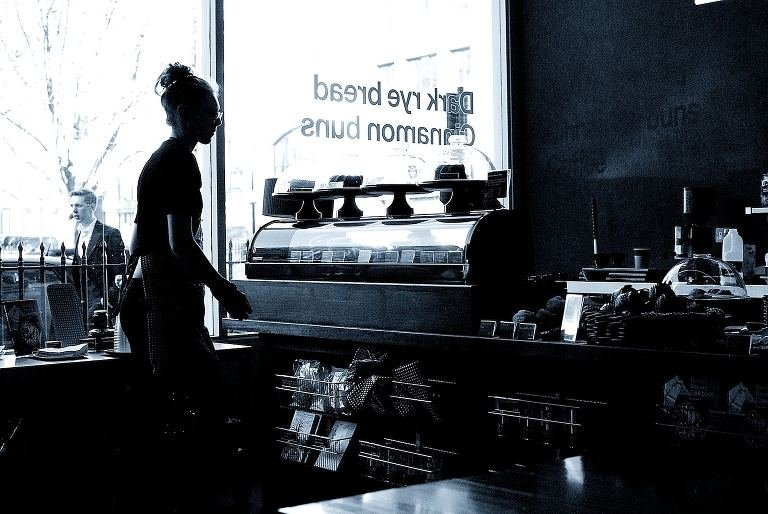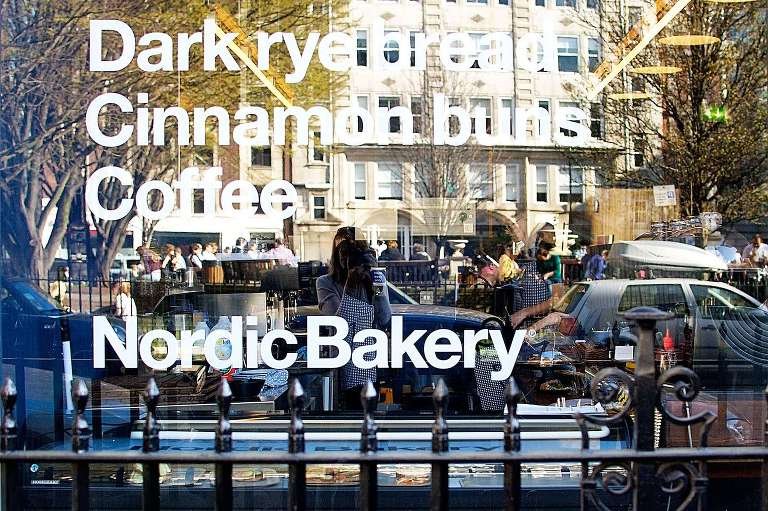 More food? Yes, yet another Scandinavian bakery in London that I have to share with you. They're just too pretty, charming and delicious!
After I blogged about Fabrique and their cinnamon rolls, people told me I really needed to try Nordic Bakery too. So when I was in Soho while being hungry and therefor with no willpower whatsoever, I decided it had to happen now.
Being hungry for me also means that – in addition to having no willpower – I can't make any decisions. So while I was going back and forth between the healthy looking sandwiches, the cinnamon rolls and all other more sugary options, I let the girl behind the counter make the decision for me. Being a good sales person she went straight for the biggest sugary pastry out there: the semla bun. One thing's for sure, you won't be hungry after you finished one of those.
Located at the beautiful Golden Square (they also have two shops in Marylebone), Nordic Bakery is the perfect place to buy a snack to eat outside (that is if we have one of those rare sunny days). Looking at what I just bought, I decided it would be better not to let too many people see me eat it. Plus, a Scandinavian treat like this can best be enjoyed in a cozy and stylish Scandinavian-style interior.
Being such a fan of Scandinavian bakeries, I can't wait to visit Copenhagen in May. Although I'm a bit concerned about what that trip will do to my health…