I'm currently in Bath (the city, not the tub) where I'll be ringing in the new year. It's the last day of the year. The final blog post of 2018. Time to make travel plans for 2019 and look back at the beautiful places we visited this year. I didn't travel as much as last year (which is almost impossible considering I traveled non-stop for 3 months), but I'm so happy I was finally able to visit (among other places) Russia and South Africa.
So for this blog post, I'm actually not looking back at this, but last year. Even though it's been a while since I was in Japan, I still think about it often. I loved everything about this country and hope to visit again soon. I've already shared a few things about my two week trip to Japan (check out my Japan guide), but not yet our day trip to Nara.

Nara day trip from Osaka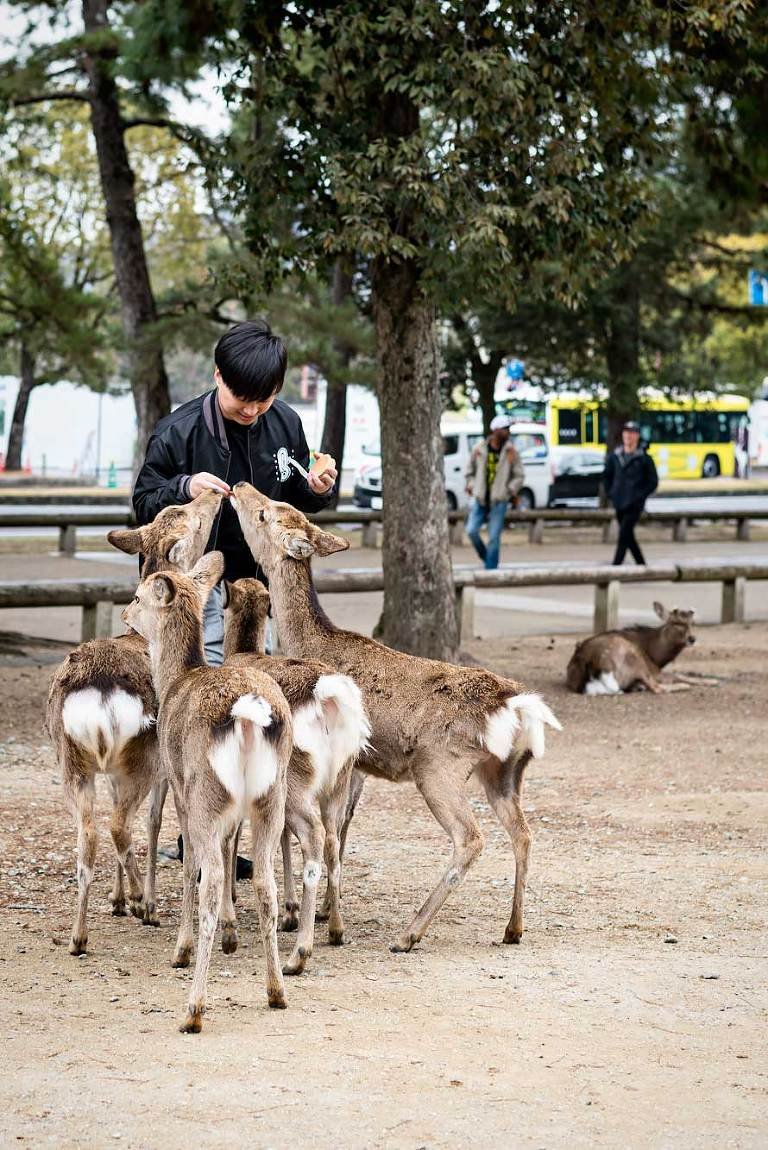 Nara was once the capital of Japan (710-784) and has eight UNESCO World Heritage Sites, which makes it worth a visit. But because it's also quite small (population of around 360.000) you won't need a lot of time to see all the highlights. In fact, it's the perfect day trip from Kyoto or Osaka, which is what we did.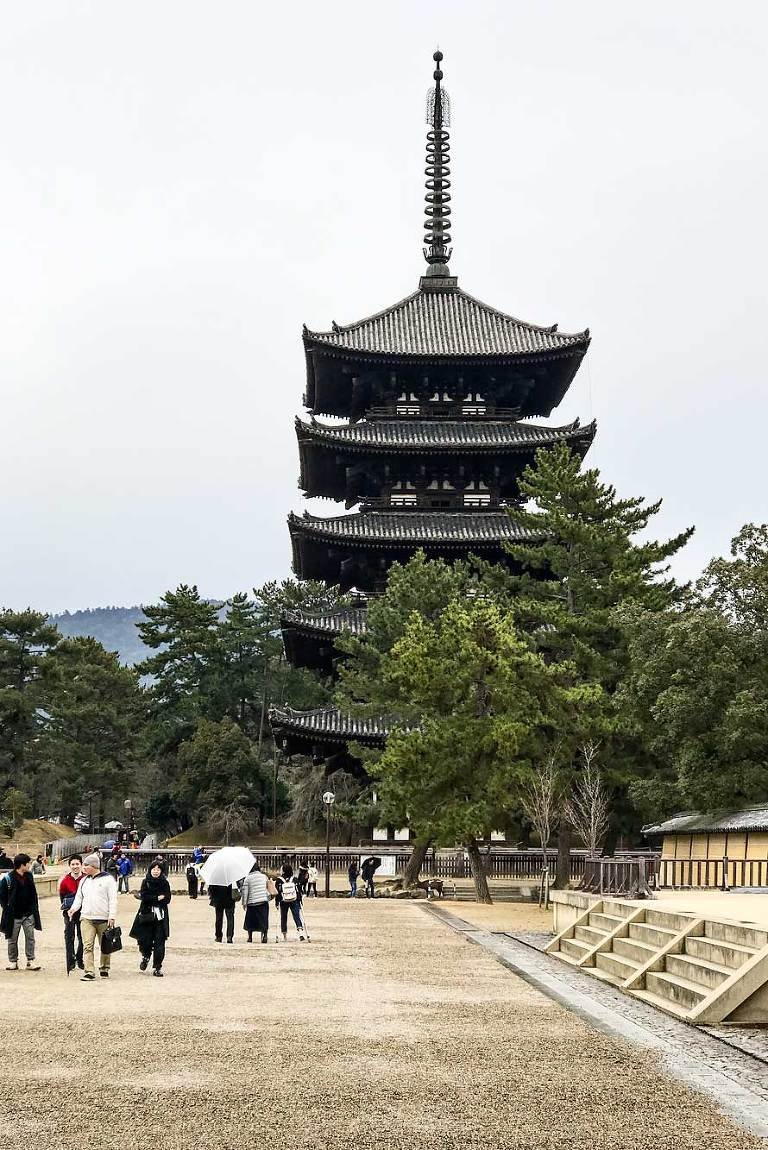 After taking the train from Osaka to Nara, which takes about an hour, you can explore everything on foot.
We're mostly interested in two things. One, seeing 1200 deer roam freely through Nara Park (Nara-Kōen). And two, seeing the 15 meter tall Daibutsu, the Great Buddha, in the Tōdai-ji temple (Great Eastern Temple).

Nara Park and the Messengers of the Gods


It's impossible to miss the deer, they're everywhere. And yes, they look super cute. But by now they're so spoiled from all the tourists feeding them that they can get a bit agressive. Especially if they think you have food that you're not sharing with them. And not only food. One of them grabbed my camera strap and almost ran off with my DSLR.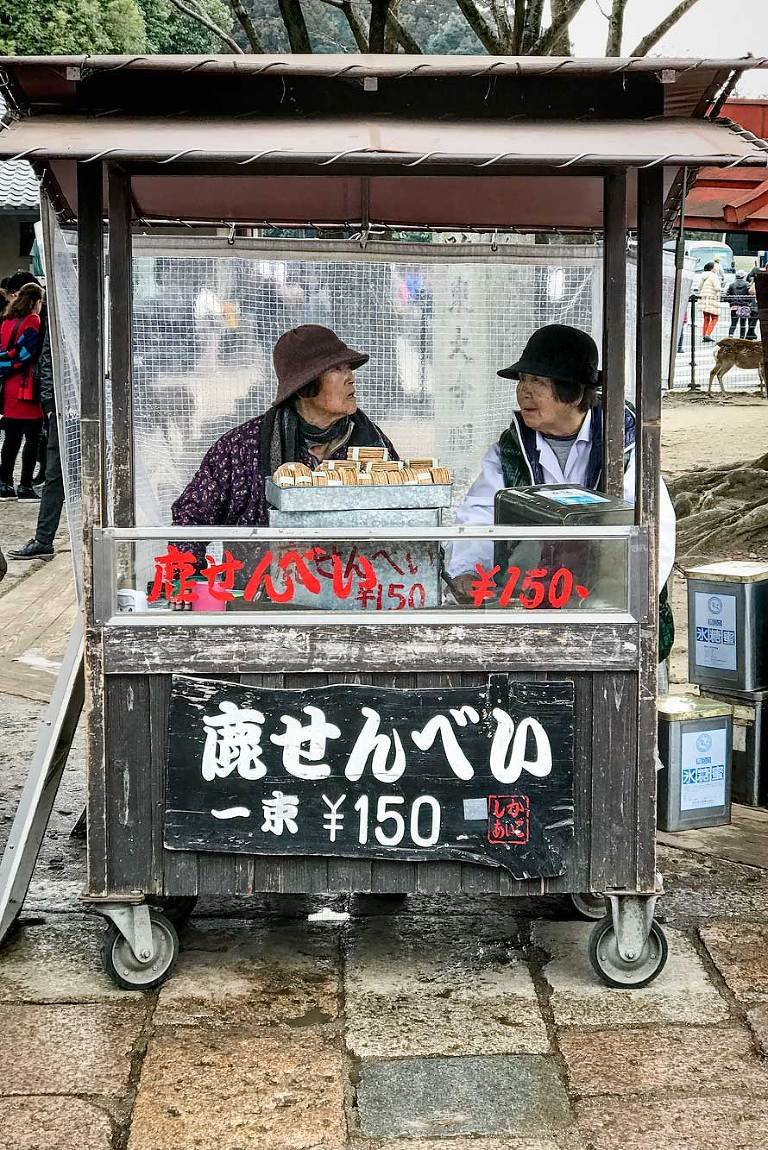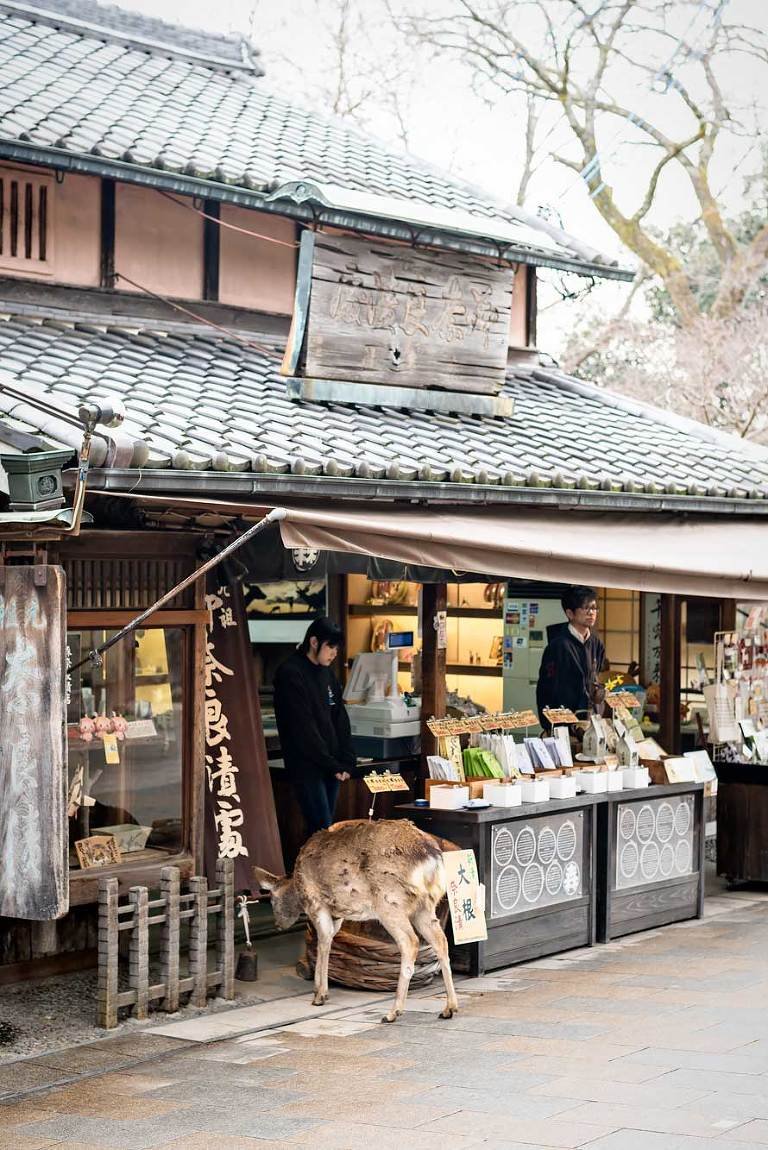 I can't help but having mixed feelings about this park. The deer have been here for so long, they belong here. Before Buddhism grew its influence around the same time that Nara was the country's capital, these deer were considered to be 'messengers of the (Shinto) gods' and therefor still have a special status today (they're considered a 'national treasure').
But with the many vendors selling biscuits (shika-senbei) to feed the deer and the growing number of souvenir shops, it's starting to turn into a bit of a tourist trap. Don't get me wrong, it's still an interesting place to visit. Just know what to expect.

Todai-Ji Temple and The Great Buddha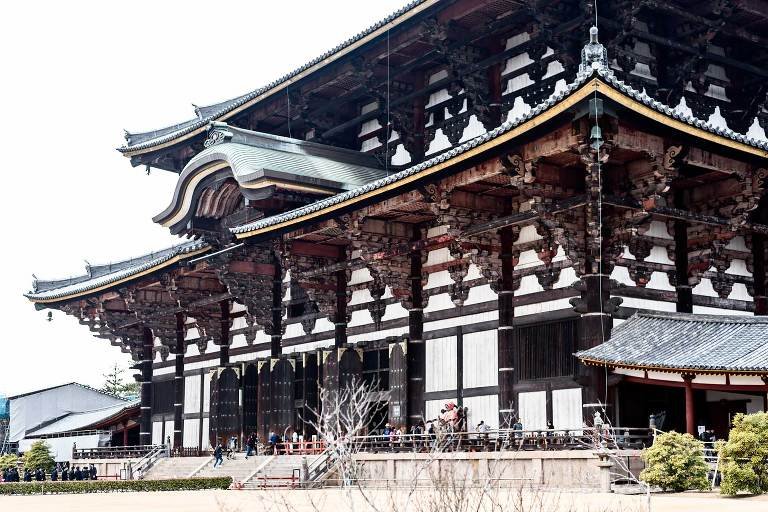 Fortunately, there's more to Nara than the biscuit-begging deer. And that's the Tōdai-ji temple with the Great Buddha.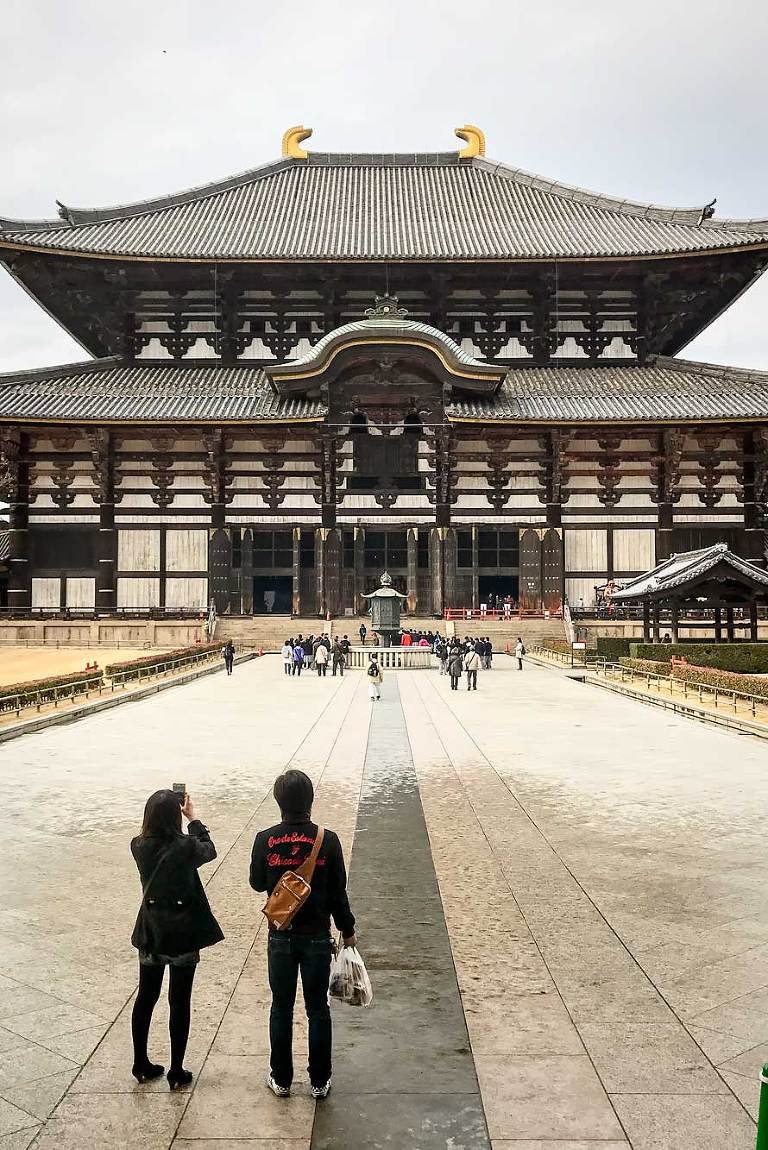 The bronze statue weighs 500 tonnes and with 15 meters tall it's one of the largest Buddha statues in the world. Just one finger is more than a meter tall. Truly impressive.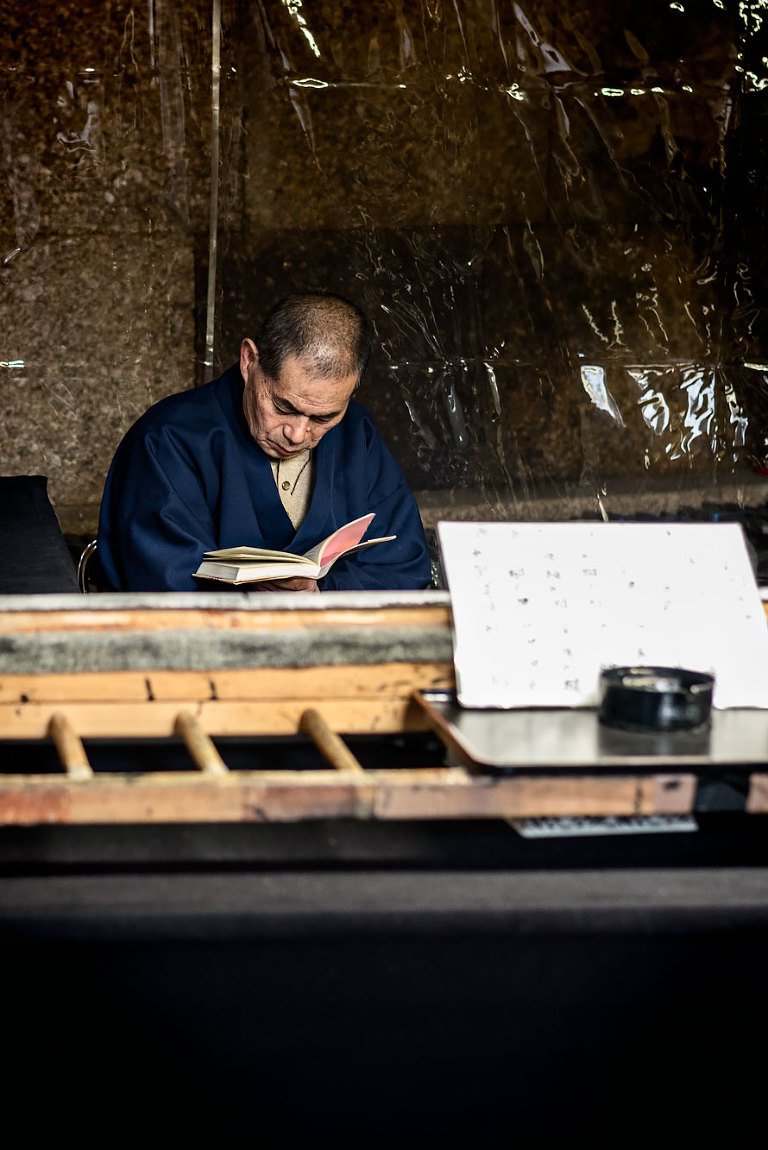 You can find the Buddha statue in the Daibutsu-den Hall (Hall of the Great Buddha). Even though what you see today was until recently the world's largest wooden building, it's only two thirds of what it was originally (they rebuilt it twice, the last time in 1709).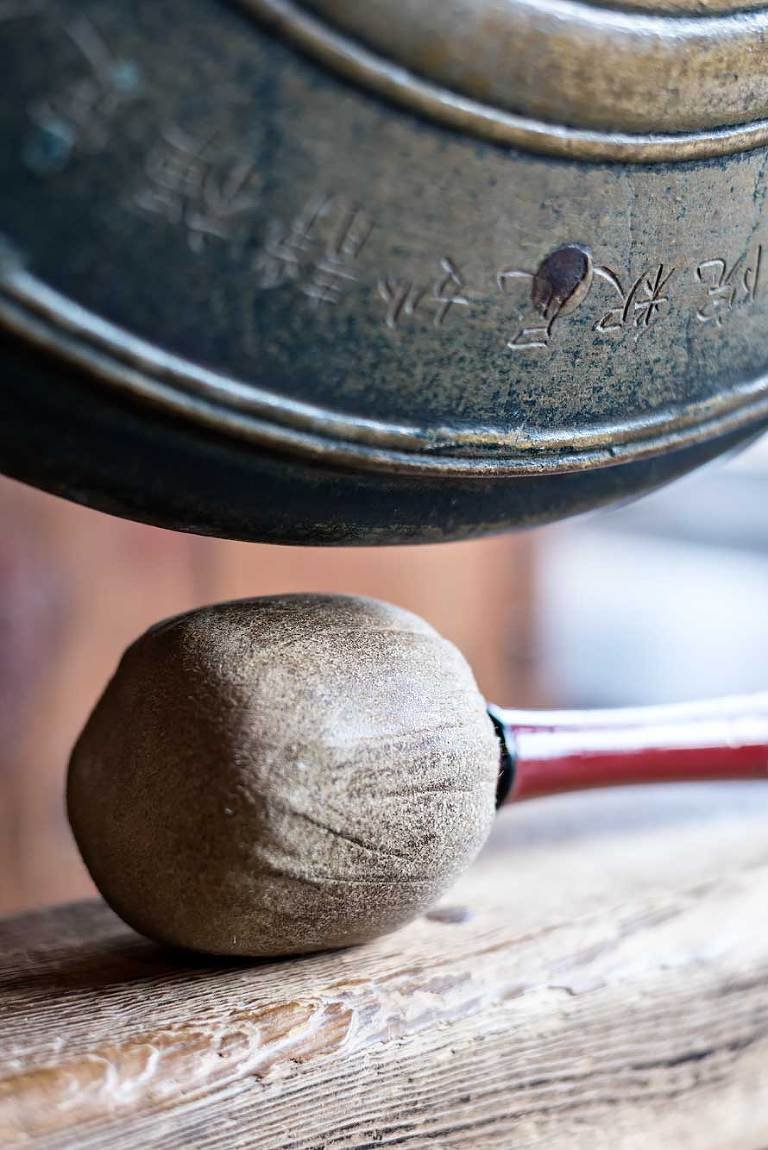 In addition to the Buddha as the main attraction there's more to see in the temple, such as the 30 feet tall wooden warrior-statues (guardians of the Buddha). And if you can crawl through the 50cm hole in the pillar behind the Buddha, the story goes that you'll find enlightenment in your next life. Worth a try.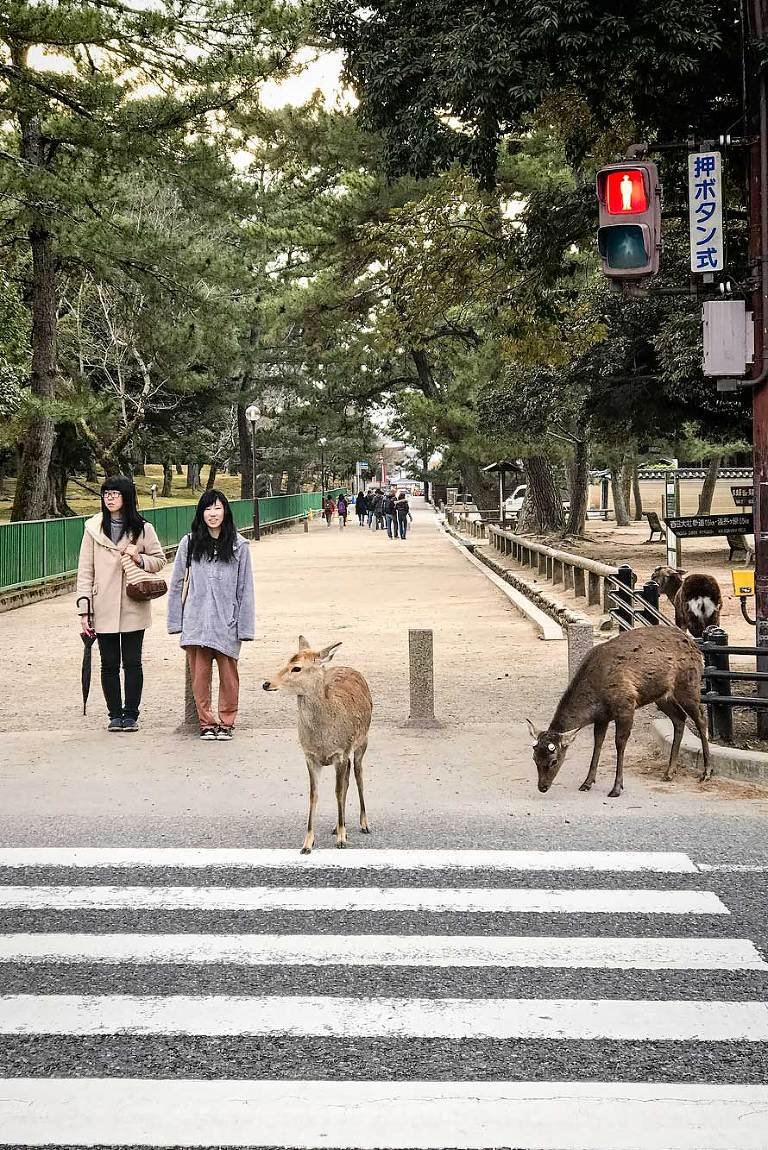 There's more to see and do in Nara, but because it's very cold and raining we decide to get a late lunch instead. Which is actually challenging, since many restaurants close in the afternoon before opening again for dinner. After we've warmed up, we decide to catch the train back to Osaka. We'll leave the other Nara highlights for our next visit. After all, we need reasons to come back to Japan.
Looking for other interesting places to visit and things to see in Japan? Check out my Japan Guide.