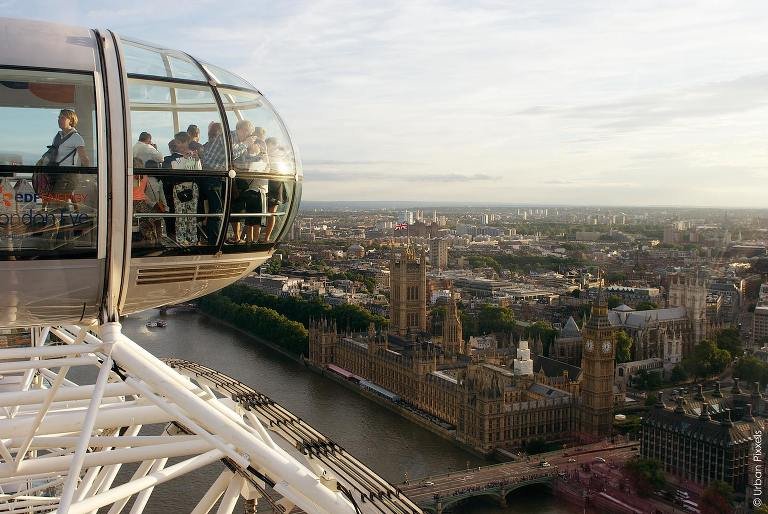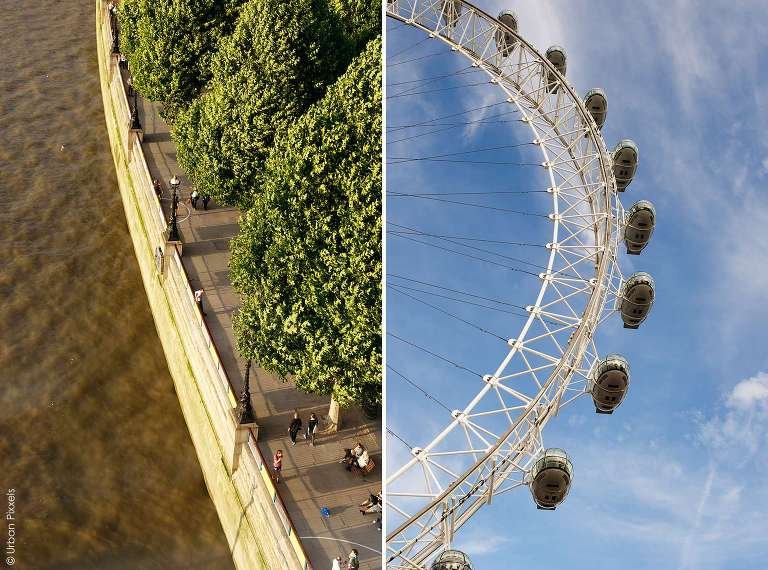 The little girl next to me asking her mother 'are we going to fall into the water?' didn't help, but the view from the London Eye was quite amazing nonetheless. Apparently it's all about conquering my fear of heights lately, so when I got invited to visit the London Eye I found myself looking down on London from above once again.
The London Eye is one of those London icons that is hard to miss. It's the UK's most popular paid visitor attraction, with an average of 10.000 people per day. But being on a quest to become a true Londoner, I wasn't sure if I should experience it myself or whether it's so touristy that no true Londoner will ever set foot in those glass capsules. Clearly, my curiosity won…
As I slowly saw Big Ben turn into Little Ben, I wasn't sure if made the right decision. But fortunately the wheel moves slowly and feels really steady. And with such a spectacular view you quickly forget about your fears.
The entire experience lasts about 30 minutes in which it brings you to a height of 135 meter. Having already 'survived' the View from the Shard at 244 meter, you'd think that this would be no big deal. But no…Still scary.
Whether you're a tourist or local, I think everybody should admire London from above at least once. It will give you a whole new and exciting perspective on your own city. Just try to avoid being in the same capsule with curious little girls.