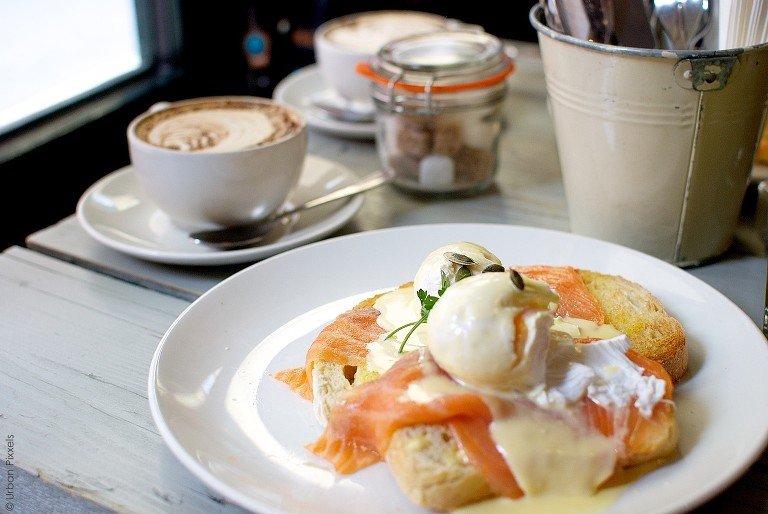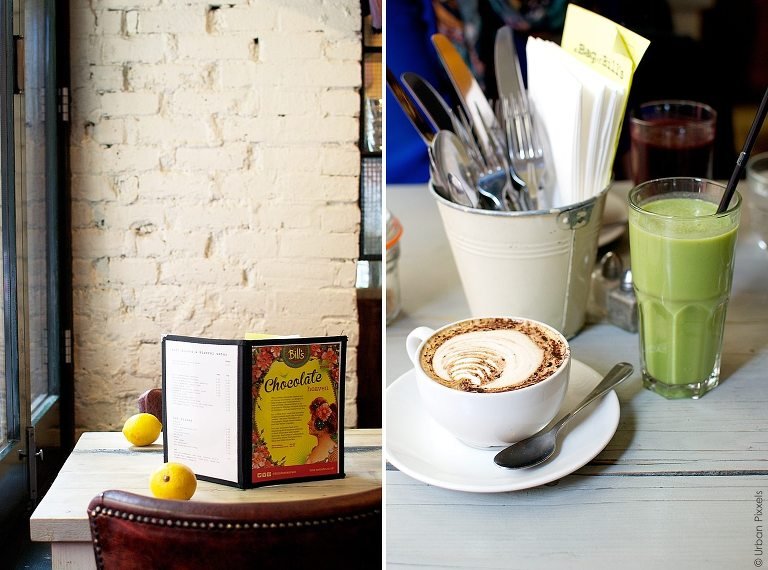 Oops, I did it again… So much food, so much coffee. Having friends over for the weekend is great and all, but my idea of showing them the best of London means showing them the best brunch and coffee hotspots. Or in this case, places I haven't been to yet, but that are on my 'to do/eat list'. So I'm writing this with a cup of herbal tea, slowly recovering from too much caffeine and food.
One of the brunch places we went to this weekend is Bill's in Soho. It seems that bloggers love Bill's based on the many reviews I'd seen online. And rightly so! This is not one unique hidden gem, since there are already sixteen Bill's restaurants in London alone. But the place looks really interesting with a little colorful shop in the corner, and the people are friendly. Maybe not the best eggs royale I've ever had, but still good and the green smoothie was great (even though I still don't know what was in it).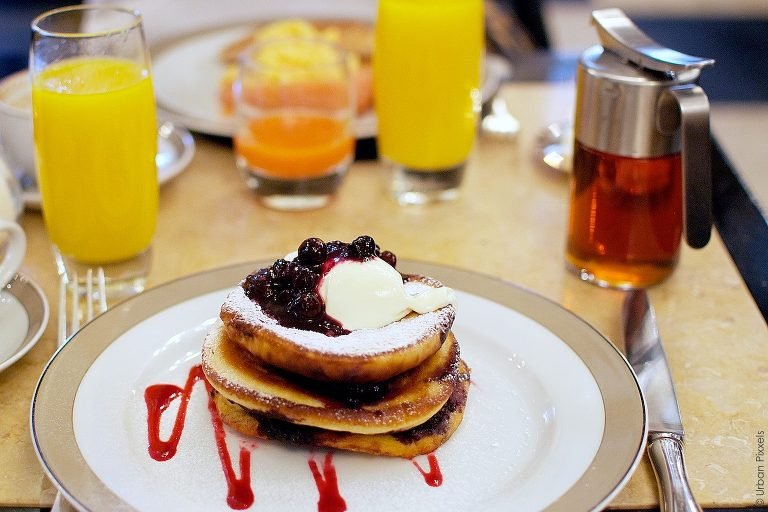 On to the next breakfast place: The Wolseley. A London breakfast institution, or so I'd been told. When you walk in you'd think that it must have been here for ages, but actually the restaurant opened in 2003. Before it was a car showroom (1921) and a bank (since 1927).
The place looks impressive, very much old-school European café style. Don't go here if you're expecting to have a calm breakfast and a nice little chat with the waiter. It's a bit of a madhouse, but then again…it's a breakfast institution. So you need to have breakfast here at least once. And in the end: delicious blueberry pancakes make me a happy customer anyway.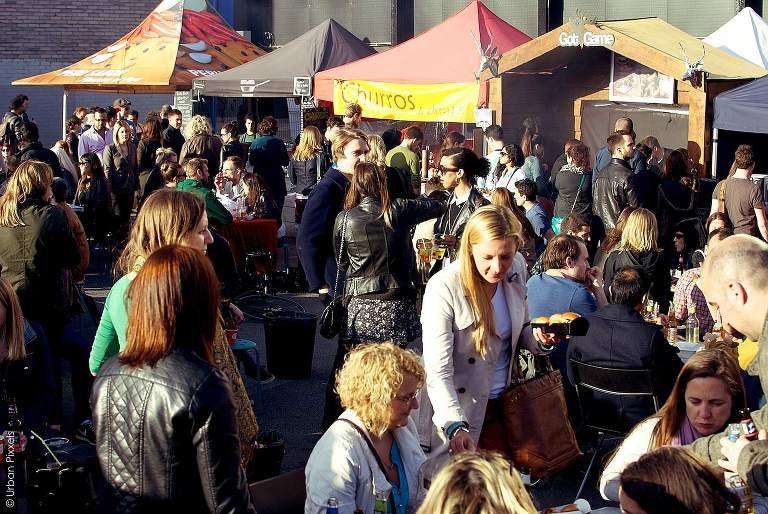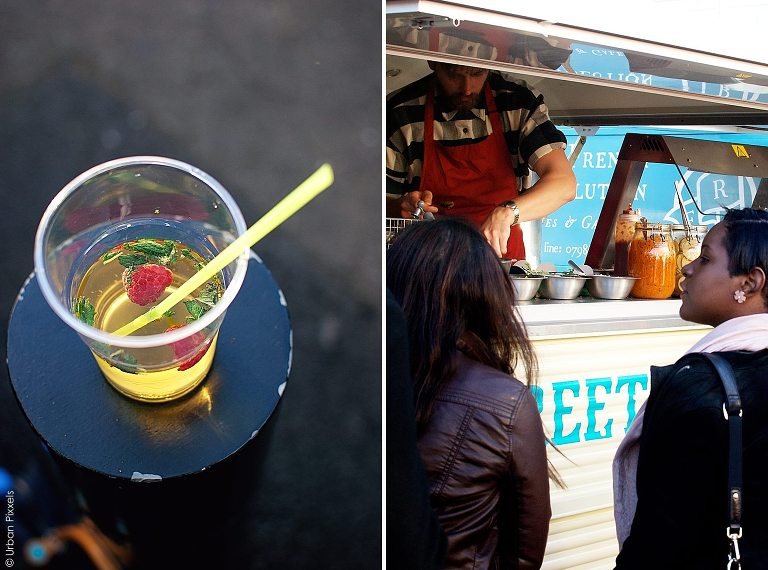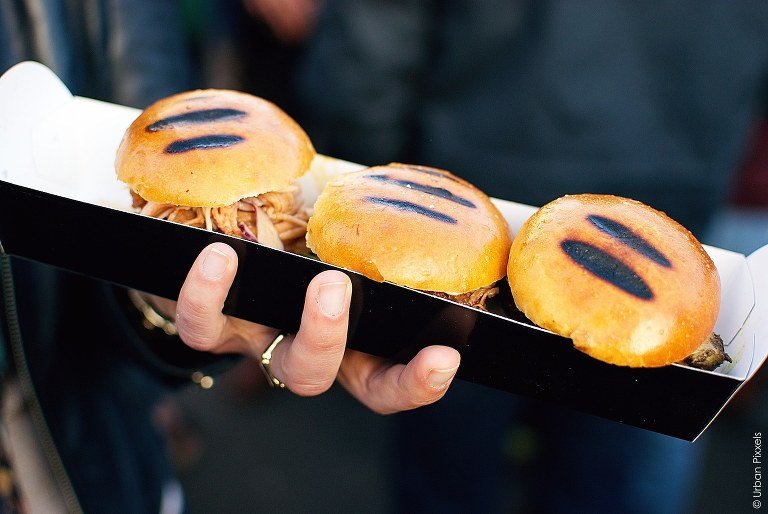 And then from a posh brunch on Piccadilly to burgers at a Shoreditch car park. Better known as Urban Food Fest.
I love London street food. And now that the temperature outside is slowly rising, there will again be many street food markets with gourmet food trucks to spend your Saturday evening. And Urban Food Fest was so much fun. The sun was shining, great food and happy people everywhere (that extra shot of Vodka for £1 might have had something to do with that). The food trucks and stalls are here every Saturday until June 21 and they change every week. So I'm definitely coming back for more.
There were more coffee and food related activities this weekend, but I'll save you from the mistake I made and leave some for later.