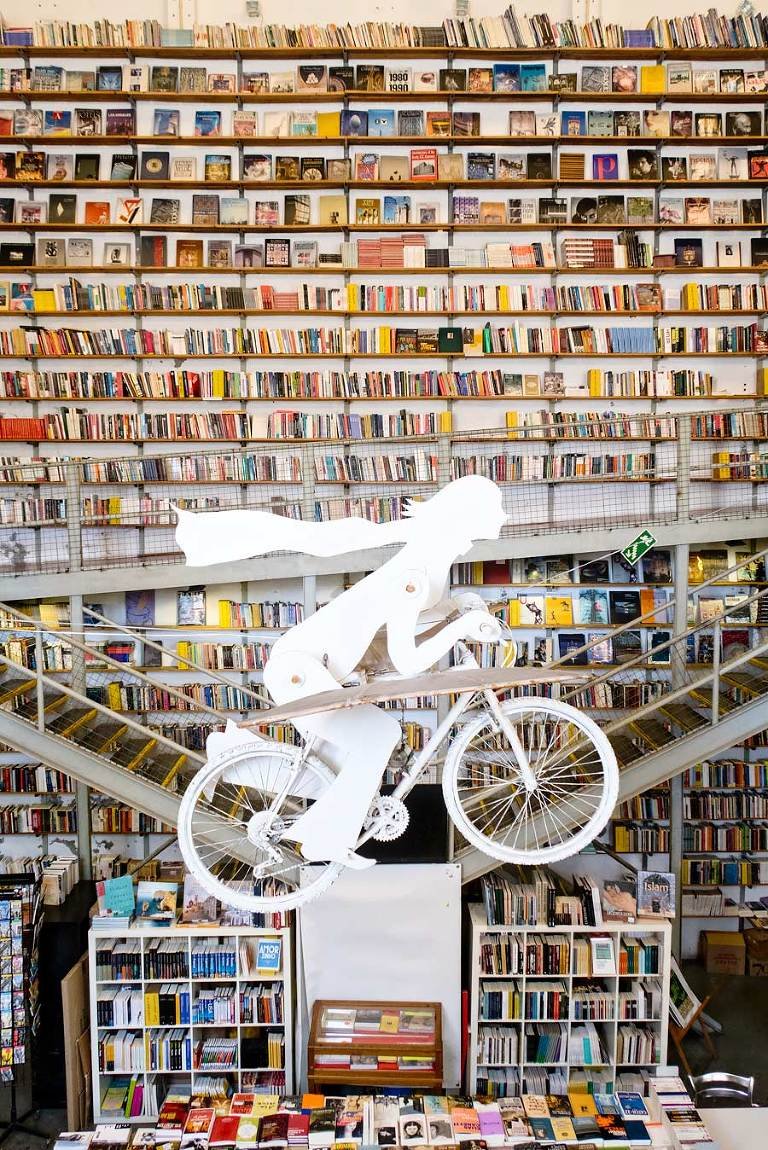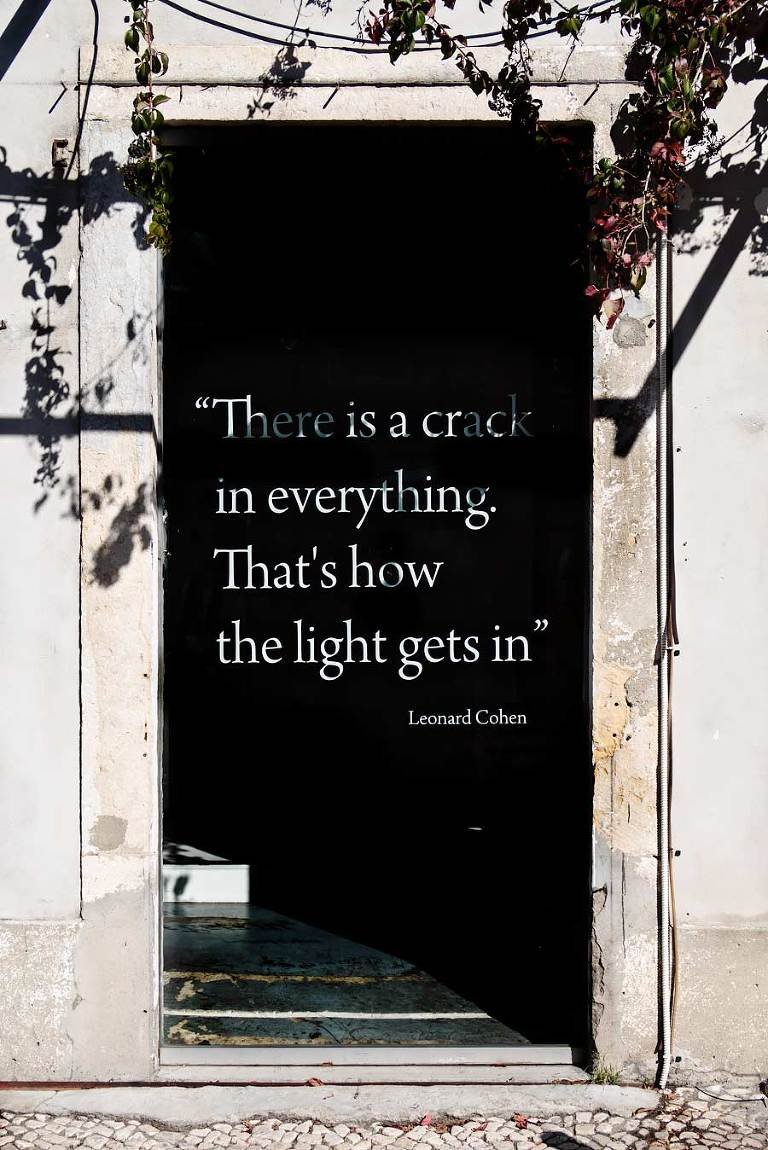 When I return from a trip and think about the tips I want to share with you here on the blog, more often than not the first thing that comes to mind is food. But eating my way around Lisbon was of course not all I did. Even though I still dream about those delicious pastel de nata and nobody should leave the city without trying one (or ten), Lisbon has more to offer than food.
What I like about this city is that it's easy to explore on foot. Just bring comfortable shoes, because you will get tired walking up and down those hills again and again. Which is also why you'll see (and hear) those cute trams everywhere. The classic Tram 28 is the most famous one as it takes you through all the popular streets and neighborhoods.
So then the next question is, whether you take the tram or walk, where should you go? Here are my 10 favorite shopping and sightseeing destinations in Lisbon.
LX Factory
Not very centrally located, but well worth a detour is LX Factory. It's easy to spend a few hours in this industrial and creative area with cool shops, art galleries and nice restaurants. One of my favorite shops is the bookstore Ler Devagar. They don't have many books in English, but the store with its flying bicycle looks incredible.
Address: Rua Rodrigues de Faria 103
Embaixada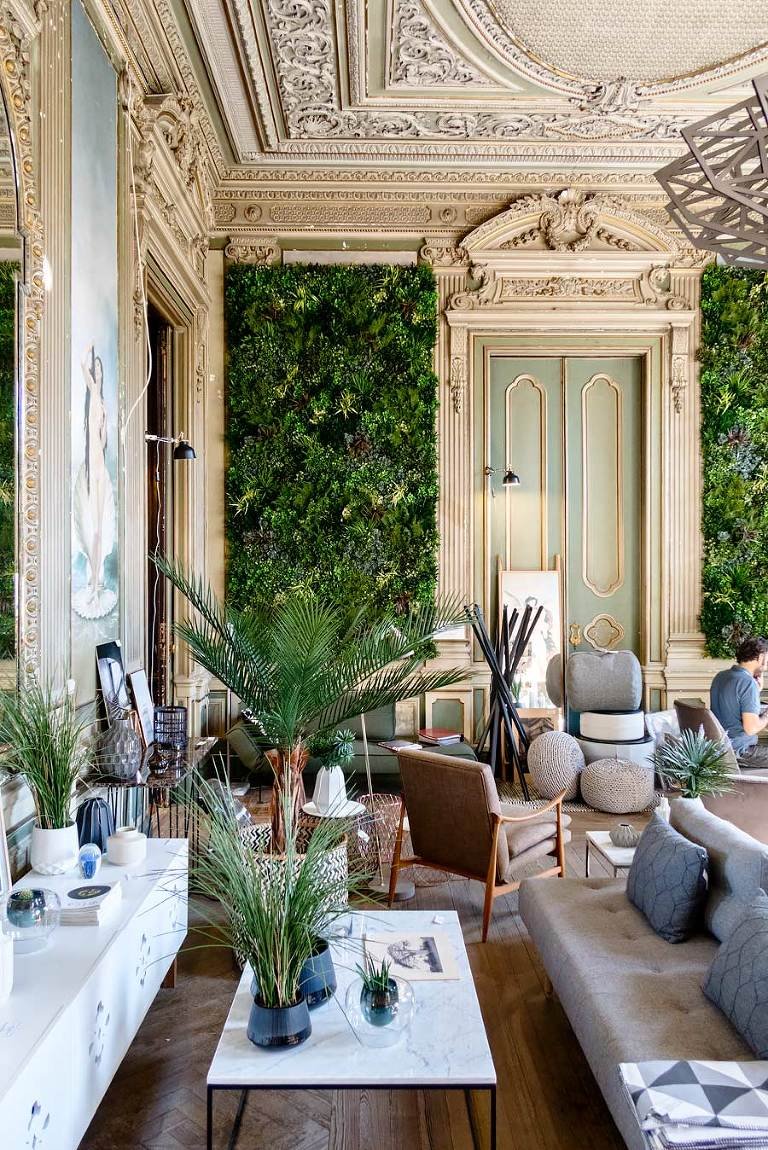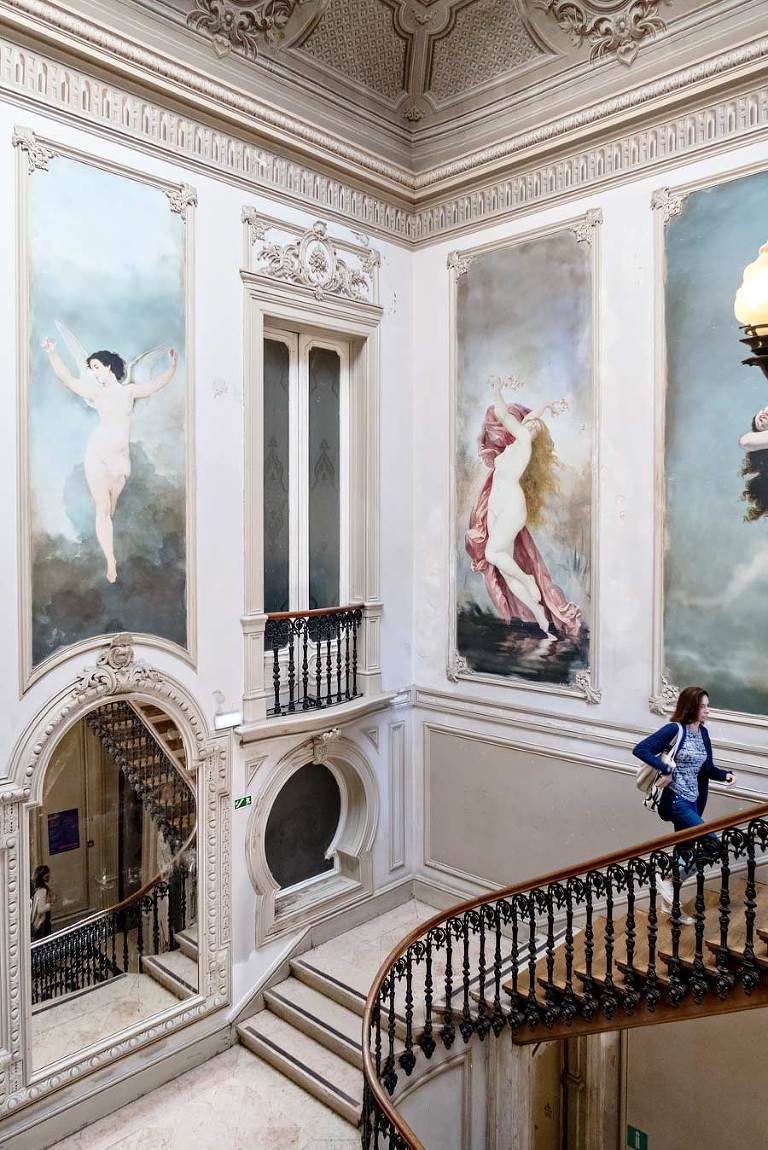 I'm not sure how to best describe Embaixada, but it's really cool. The building is a 19th century palace and inside you'll find all kinds of fashion, design and craftsmanship concept stores and galleries. It's a nice mix of old and modern. When you go, check if there are any Fado performances that evening (which I unfortunately missed).
Address: Praça do Príncipe Real 26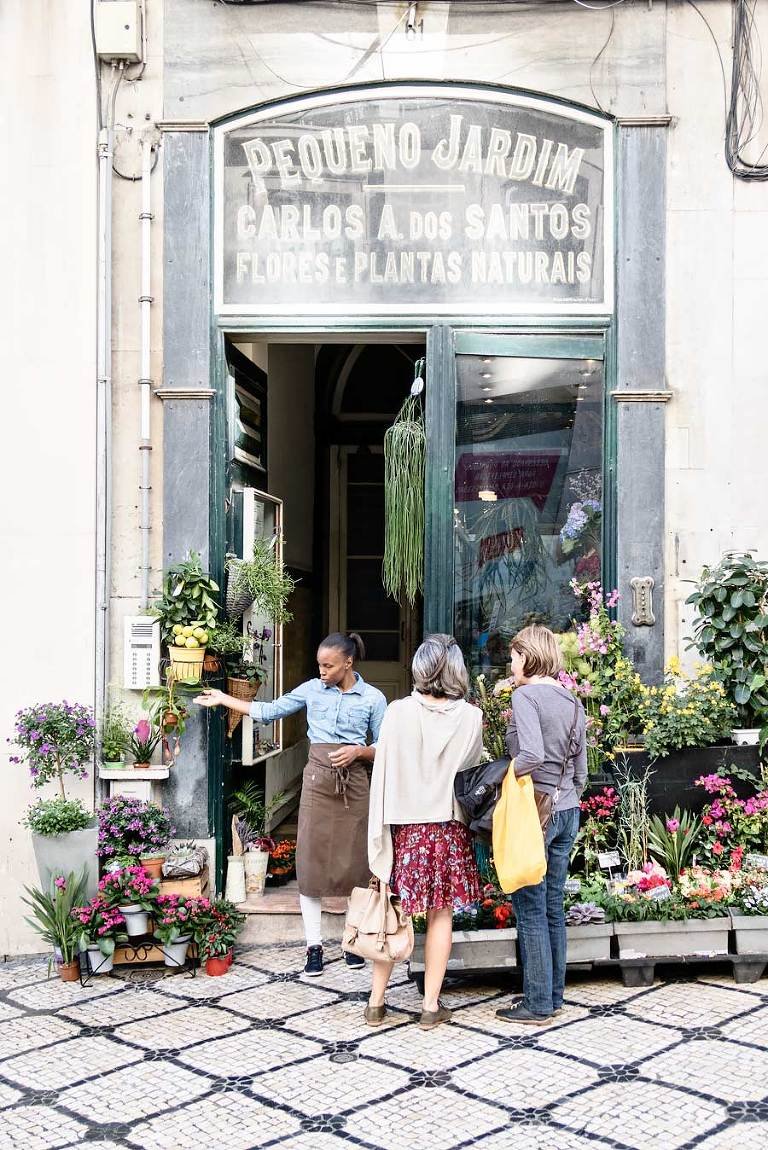 Mini by Luna (Closed)
It's so annoying when you're traveling with a small suitcase with no room left for more things to bring home. Especially when you find shops like Mini by Luna. One side of the store is for children, but there are lots of other things for those who aren't 'mini' anymore.
Address: Rua Dom Pedro V 74A
A Vida Portuguesa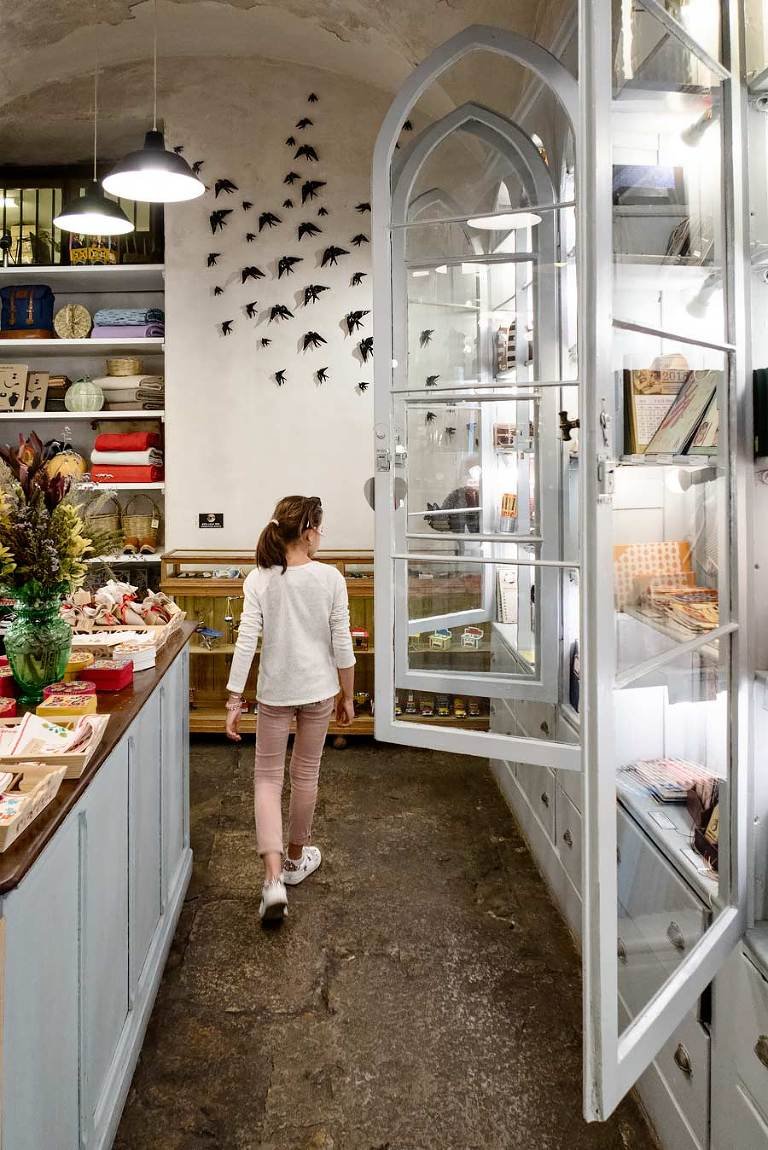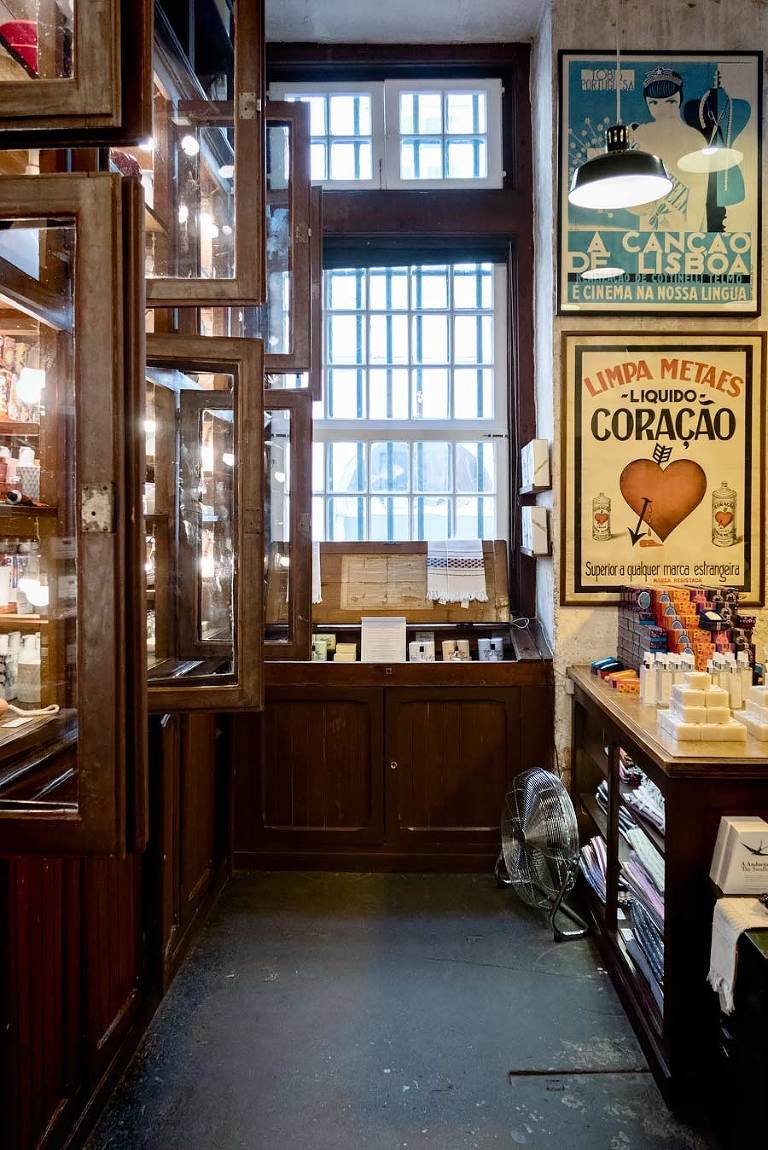 I wanted to get everything from A Vida Portuguesa when I first learned about this store in Porto, and it was the same in Lisbon. This is the place to be for those beautiful, authentic Portuguese souvenirs, all beautifully wrapped.
Address: Rua Anchieta 11
Parque Eduardo VII

For a good viewpoint in Lisbon, overlooking the Tagus river in the distance, go to Parque Eduardo VII. You won't be the only one as all tourist busses make a stop here, but the view is impressive.
Conserveira de Lisboa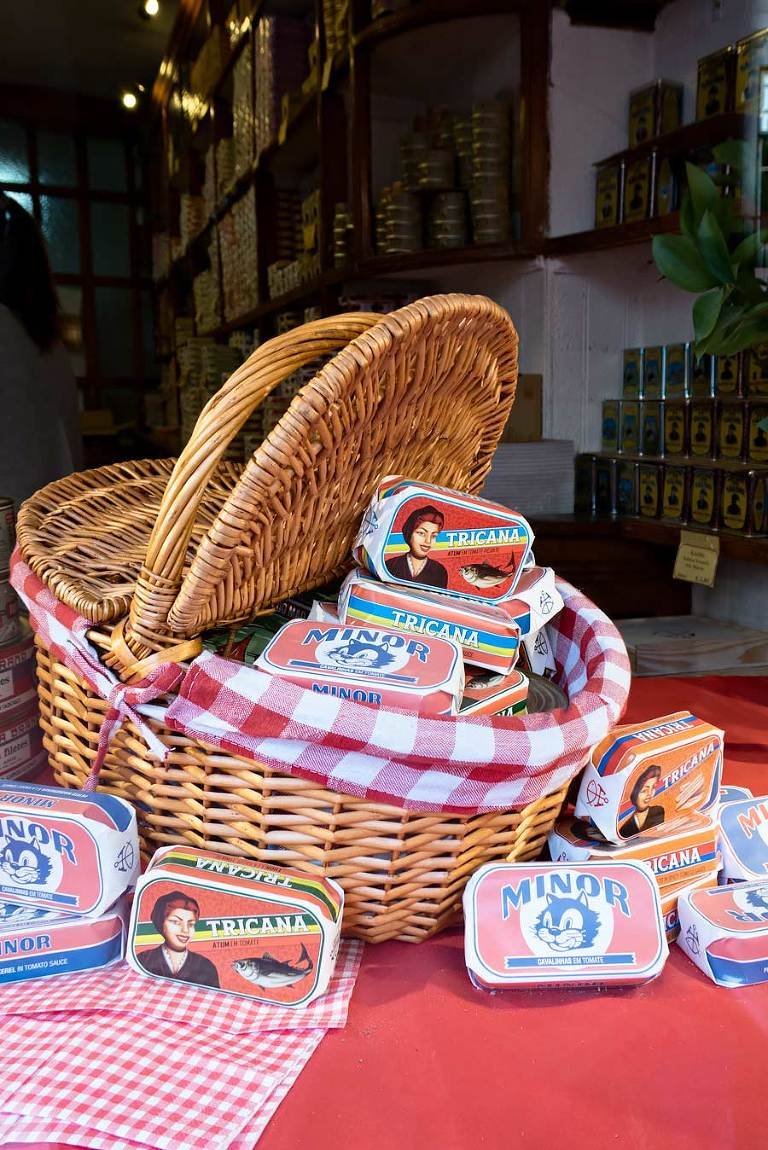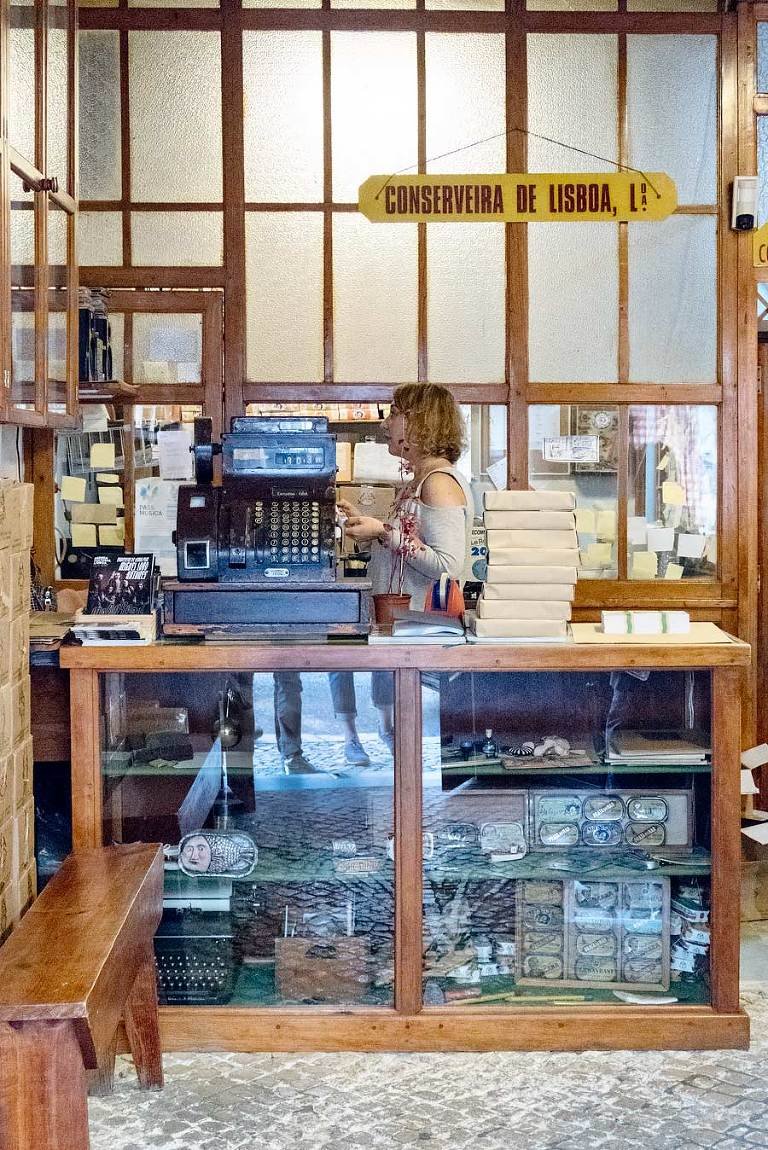 One of my favorite things to bring home from Portugal is canned fish with the colorful vintage packaging. You can buy them everywhere, but the small store of Conserveira de Lisboa has been selling them since the 1930s and has more than 125 varieties.
Address: Rua dos Bacalhoeiros 34
Rossio Square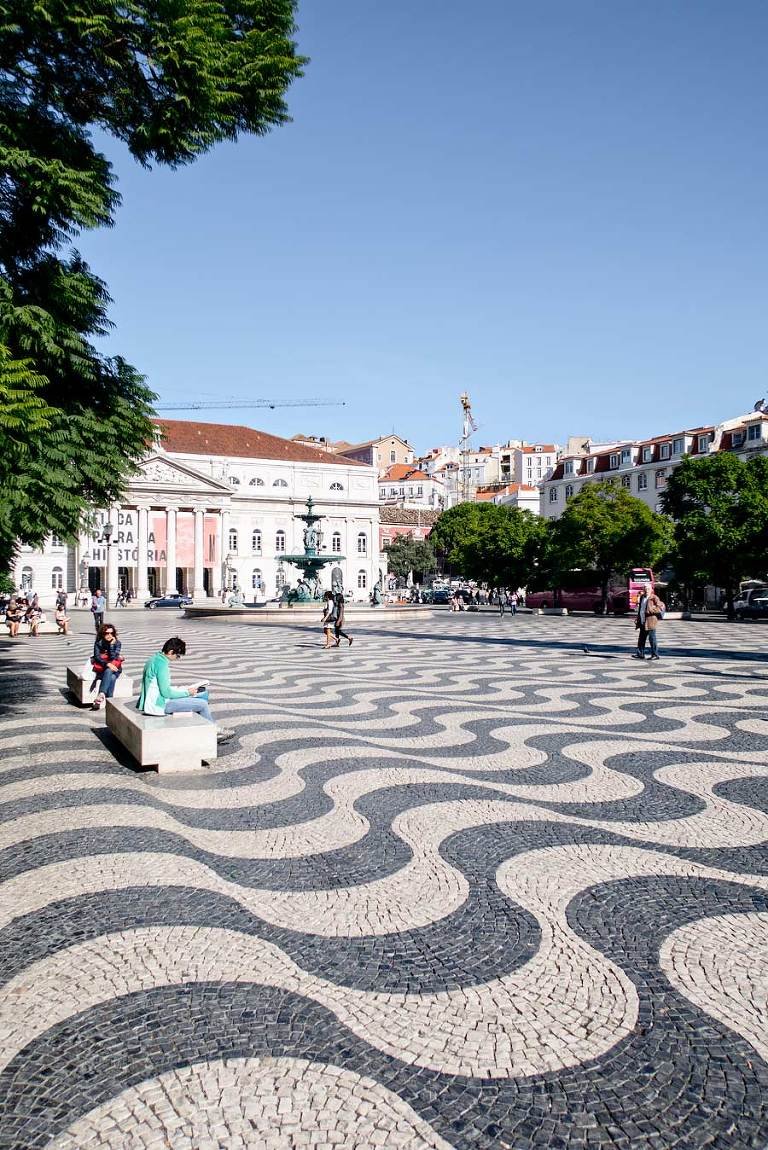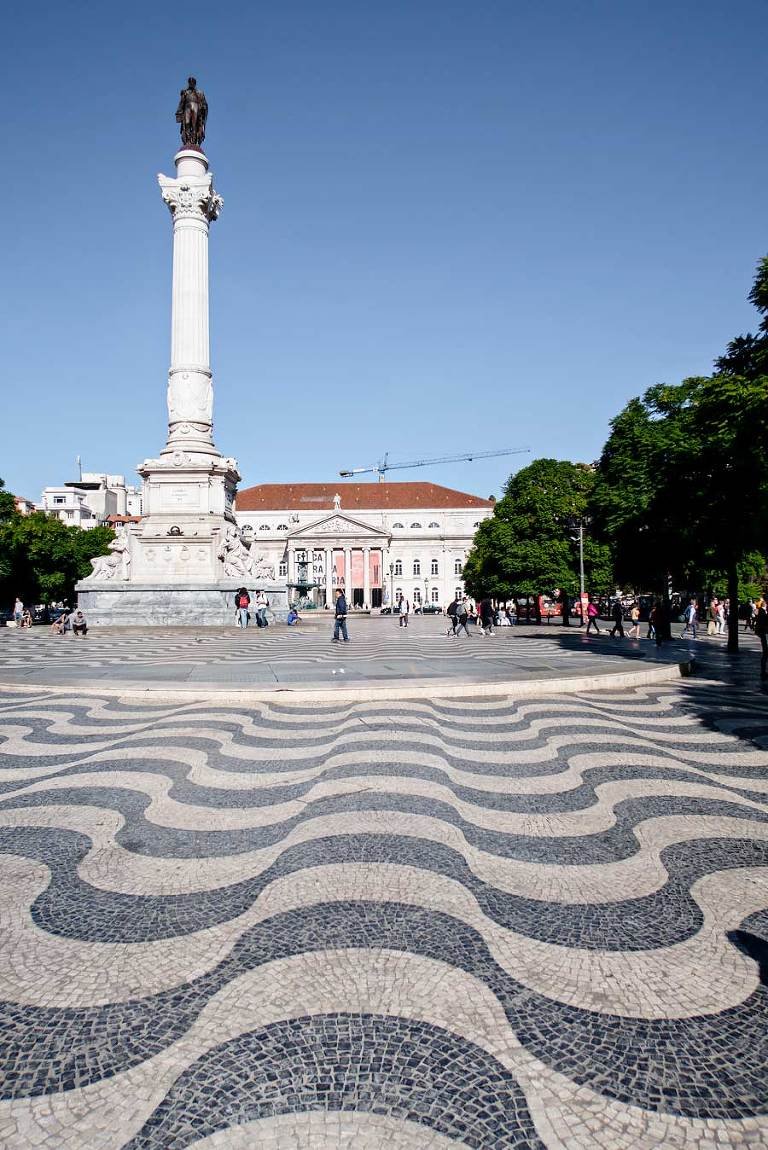 The official name of this square with its interesting tile pattern is Pedro IV square, but everybody knows it as Rossio square. The perfect spot to sit on a bench under the trees and do some people watching.
Belem Tower
One of the most famous tourist attractions in Lisbon is the 16th century Belém Tower. It's a UNESCO World Heritage Site as it played an important role in the history of Portugal. From here it's a nice walk along the river to MAAT.
Address: Avenida Brasília
MAAT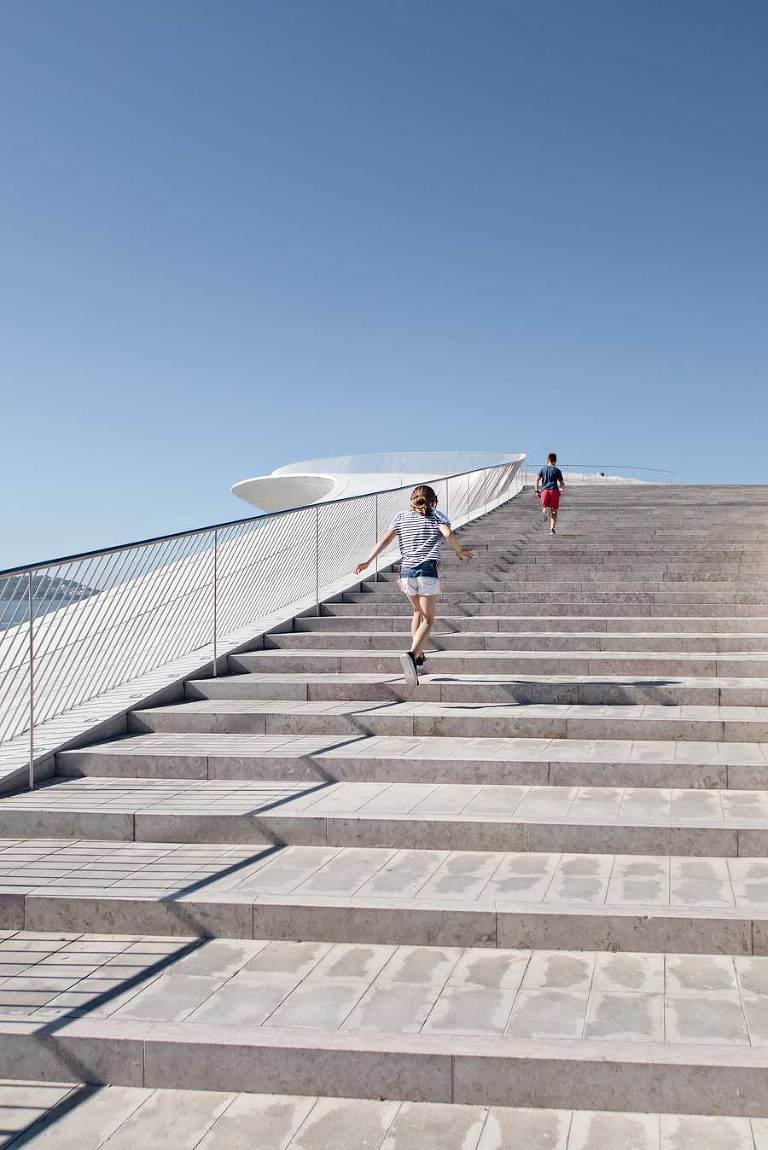 Apart from being a really nice walk along the river, it's interesting to go from 16th century architecture at the Belém Tower to the super modern 21st century building of MAAT. The Museum of Art, Architecture and Technology (MAAT) opened its doors just over a year ago and looks amazing. At least from the outside, as it is closed on Tuesdays (when I was here). But even when it's closed, you can still walk up the stairs to the roof for a great view of the city and the Tagus river.
Address: Avenida Brasília
Luvaria Ulisses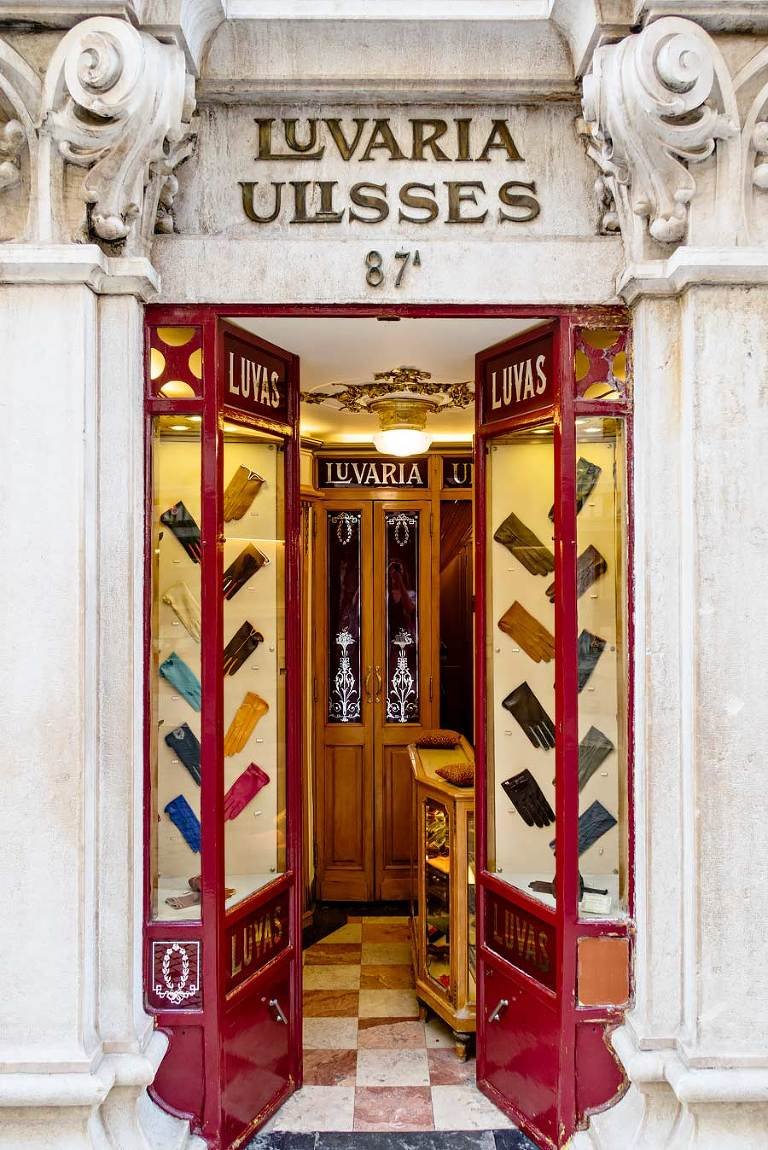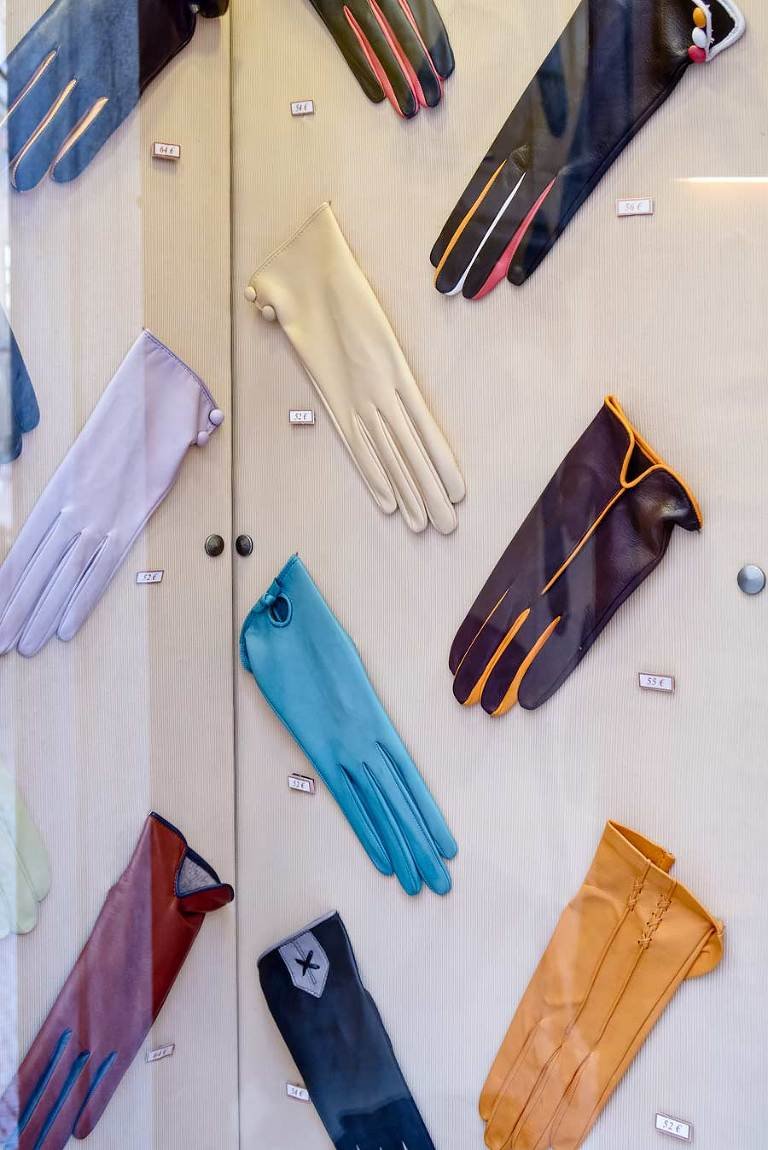 This Art Deco shop is easy to miss as it is only 4 m2. Luvaria Ulisses started selling and making bespoke leather gloves in the 1920s and is now the only glove shop left in Portugal. So they must be doing something right.
Address: Rua do Carmo 87-A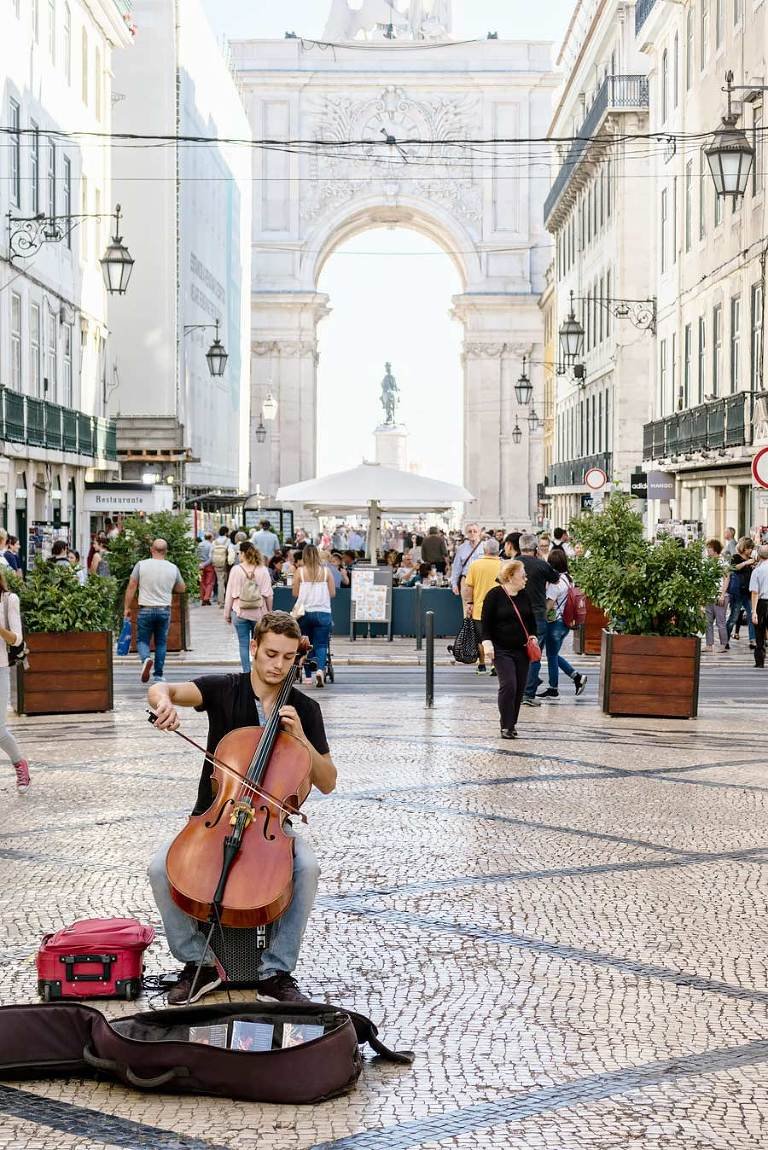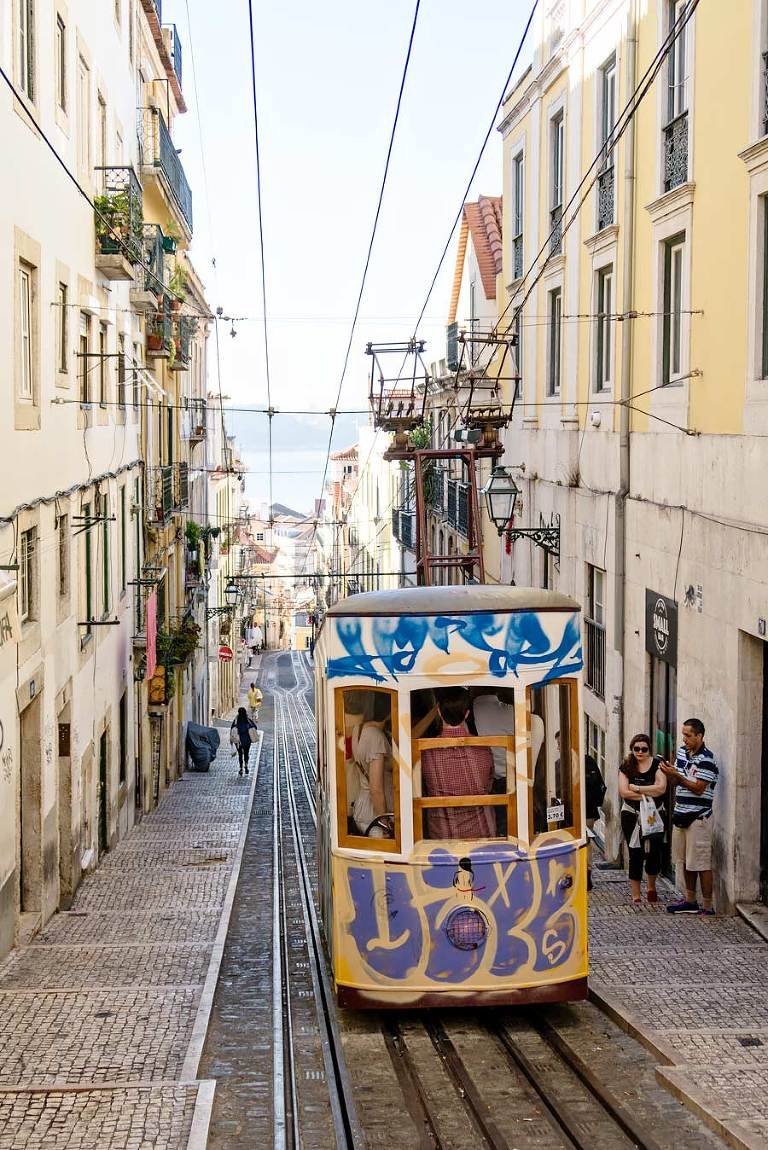 Lisbon Bonus Tip: Boutique Hotel Memmo Principe Real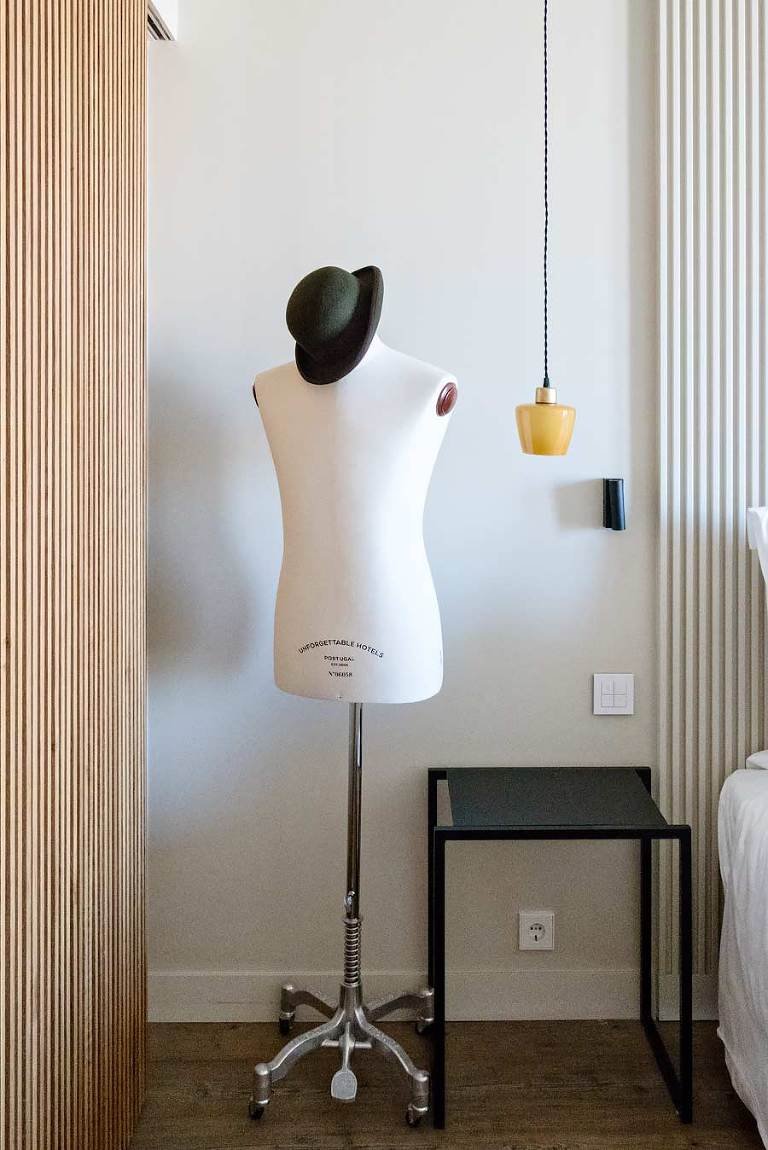 Now that you know where to shop, what to do and where to eat in Lisbon, you probably also want to know where to stay. I stayed at the beautiful Memmo Príncipe Real, a five-star boutique hotel in the Príncipe Real neighborhood. Located at the top of a hill, you get a breathtaking view over Lisbon from your room and you can easily walk to most of the places mentioned in this and my eating around Lisbon post.
Address: Rua D. Pedro V, 56 J
BewarenBewaren
BewarenBewaren
BewarenBewaren
BewarenBewarenBewarenBewaren
BewarenBewaren
BewarenBewaren
BewarenBewaren
BewarenBewaren