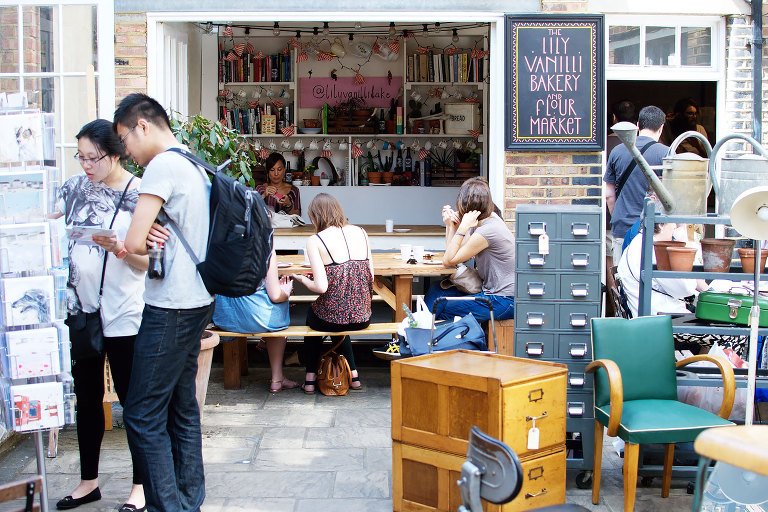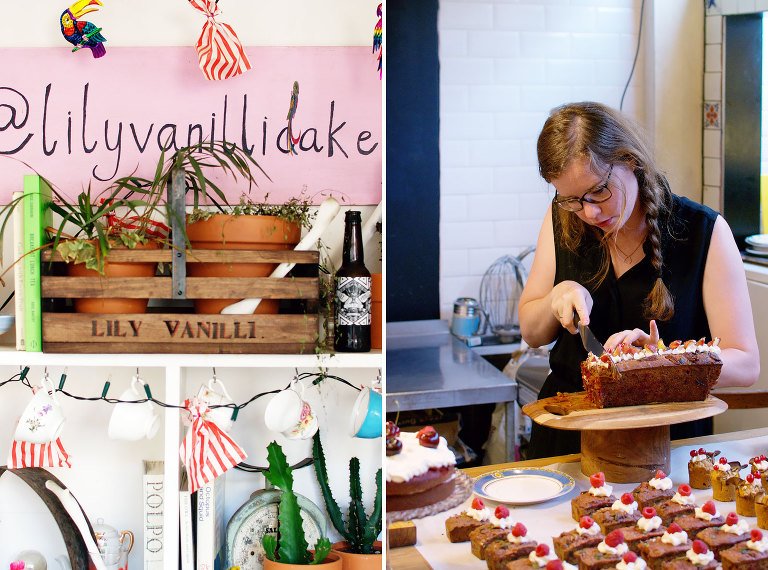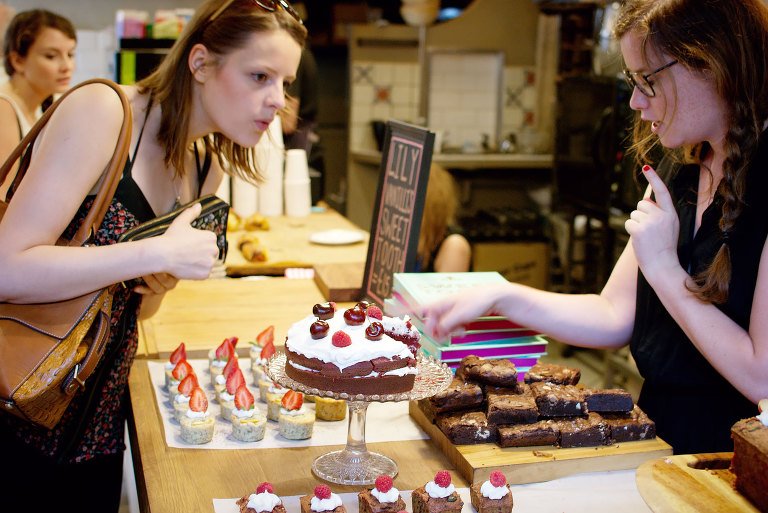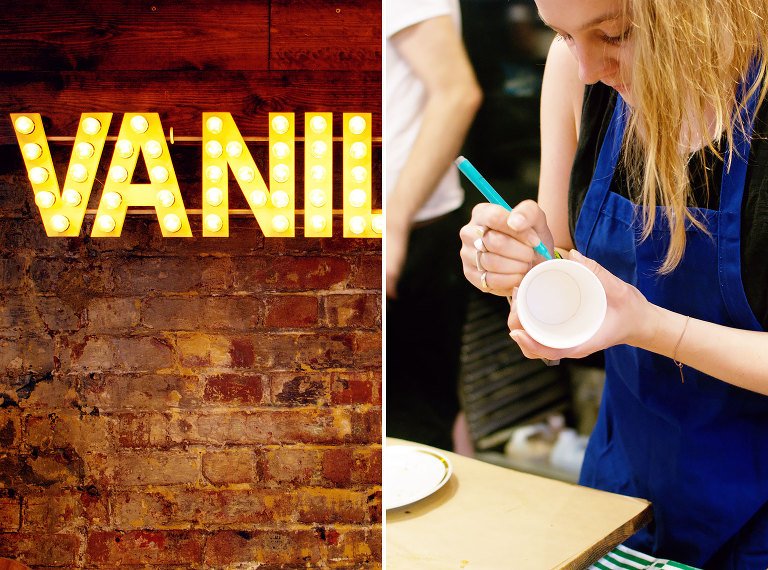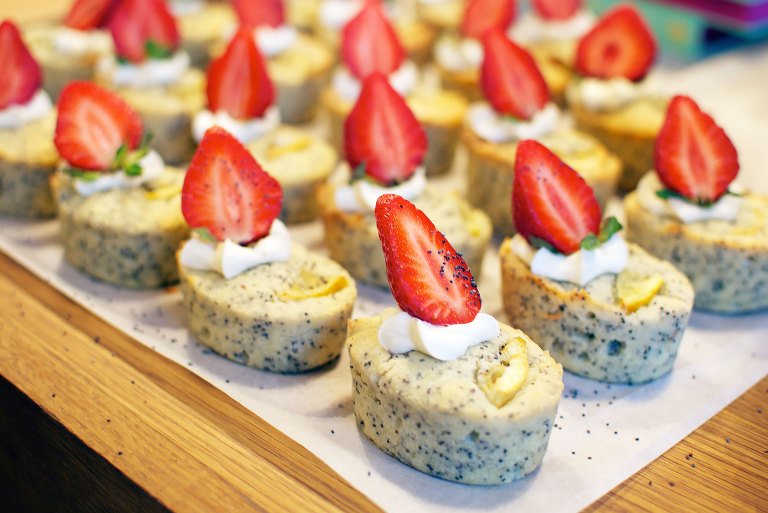 Lily Vanilli is not your ordinary bakery. First, it's only open on Sundays. Second, celebrities and big brands love her. And when I asked the guy behind the counter which cake he recommended, he asked me if I liked beetroot and courgette. We're talking cakes here, right?
Tucked away in a little courtyard just off the busy Columbia Road Flower Market, Lily Vanilli deserves to be called a hidden gem. Most tourists that come to look at the flowers will probably walk straight by, but the locals know where to go for cake on Sunday.
It's very small, so indoor seating is limited but I still managed to find a spot. My beetroot cake with raspberries was absolutely amazing, so I was glad I could sit down and take some time to enjoy it. The perfect destination to 'recover' from the madness at the flower market or when you feel you just need to give in to your sweet tooth (and at least there are vegetables in it).