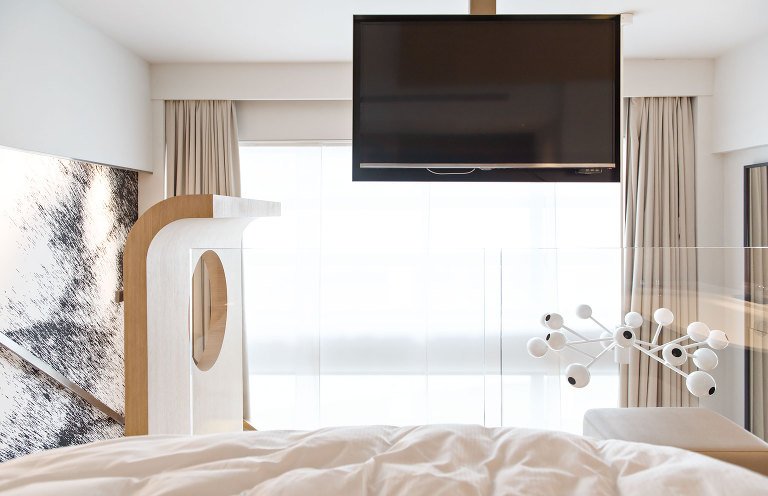 In a city as obsessed with fashion and beauty as Paris, the importance of a good beauty sleep should not be underestimated. So where do stay when you're visiting the city for the weekend? For my recent trip I was looking for a modern, luxurious hotel in an arrondissement that would be central enough to explore the city, but also one that I didn't know that well yet.
And I found the perfect place: Le Cinq Codet in the 7th arrondissement, right next to Les Invalides and Musée Rodin and walking distance from the Eiffel Tower.
I already gave you a little preview of the hotel in my last video, but of course there's much more to show and tell.
To start with…My hotel room had two floors! It's not that I need a lot of space when I'm traveling, but I can tell you: it's pretty cool to have a staircase in your room. It feels more like a small apartment (or a Parisian loft) than a hotel room.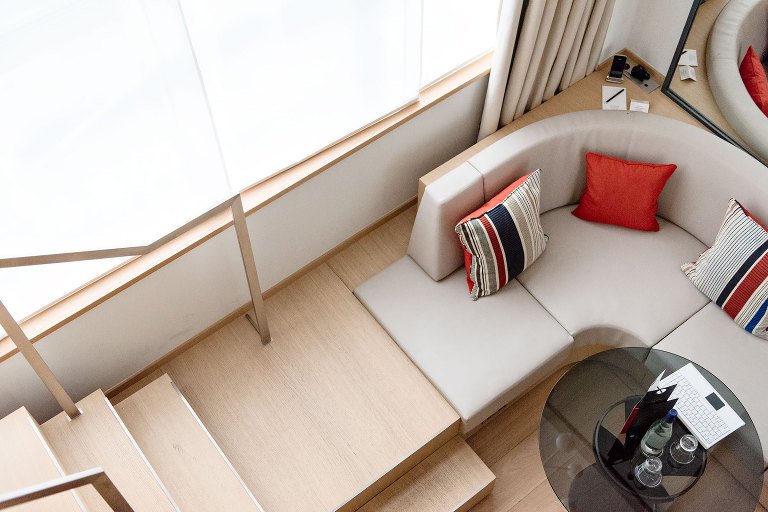 The first floor has a lounge area with a large flatscreen television, a Mac Mini computer, a separate toilet and walk-in shower.
And I shouldn't forget to mention that I've never had a wifi-connection in a hotel as good as here. In the evening I decided to watch a Netflix movie on my laptop and that worked perfectly, as well as anything else I tried to look up.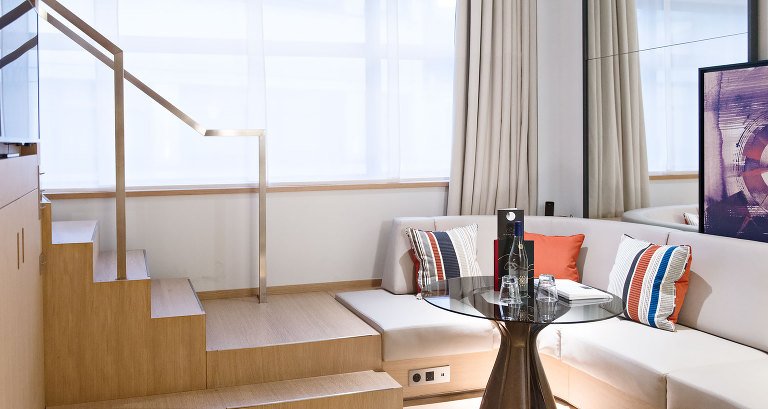 Then upstairs is your queen-size bed, another television (if you have two floors you need two tv's), and a beautiful bath. I'm not that much of a bath person, but in this case I couldn't resist. Taking a bath while watching a movie: not bad at all.
The room has floor to ceiling windows which makes it nice and bright during the day. And in a room as luxurious as this everything should be easy, including opening and closing the curtains. I literally only had to lift a finger to switch a button and the curtains would automatically open or close. Wonderful to wake up like that in the morning.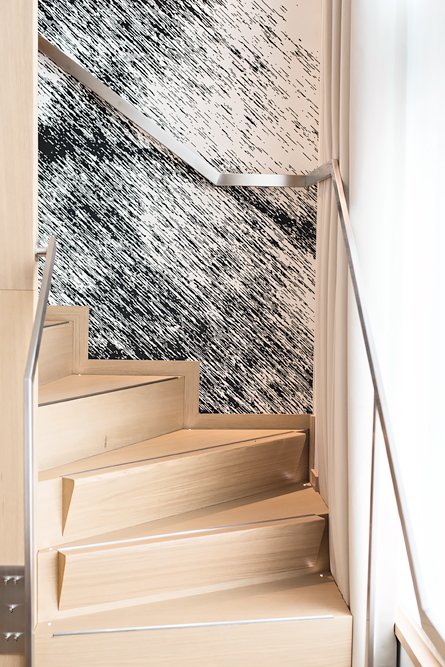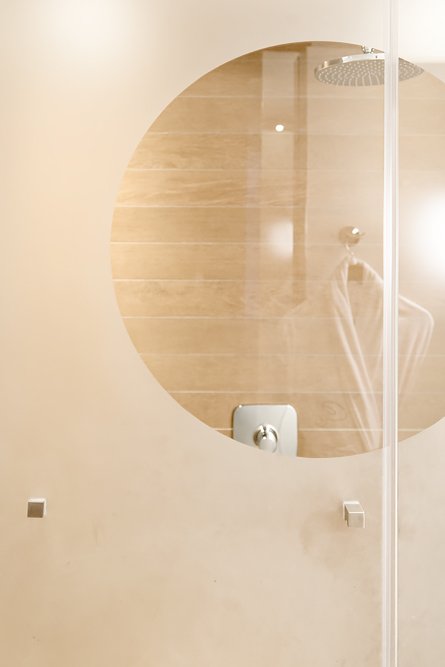 With my major to-do list, I didn't have much time to sleep in. I even set the alarm clock for Sunday morning (I seriously need to learn how to relax). But no matter how much time I have, I always make time for breakfast.
Not surprisingly, at this hour on a Sunday I had the restaurant to myself.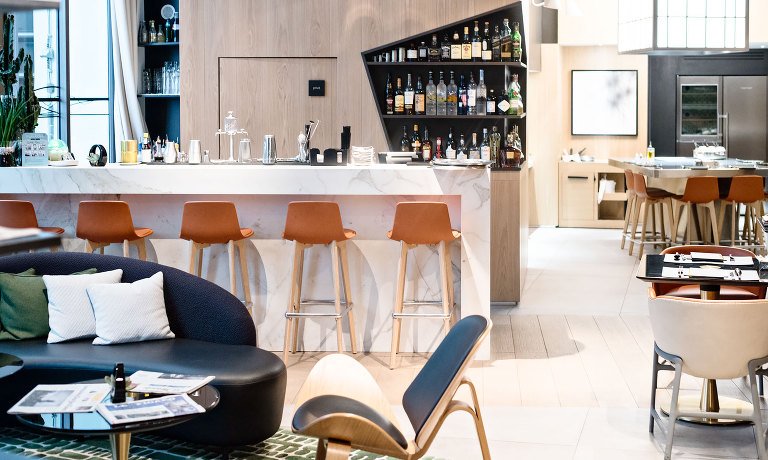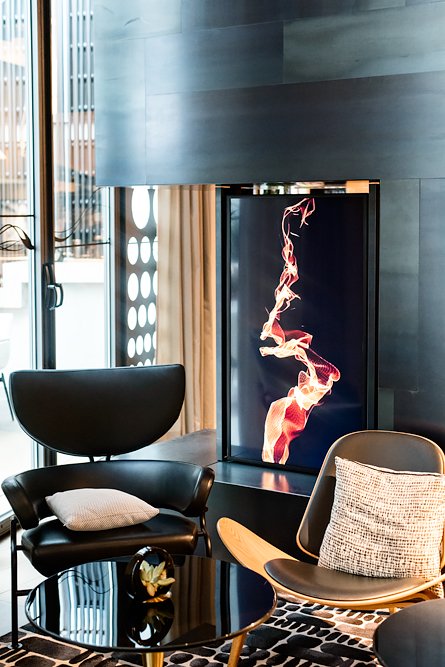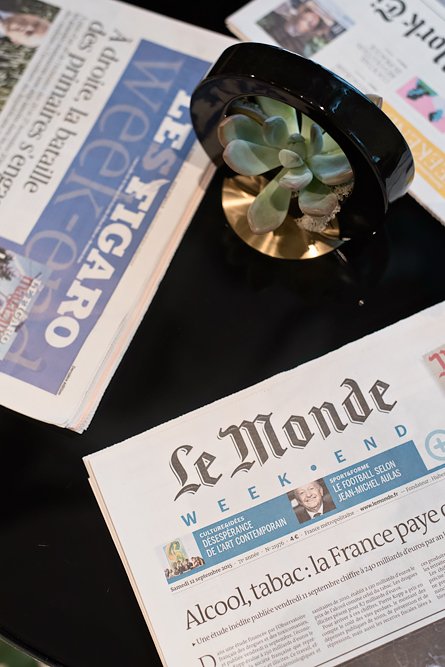 The restaurant and bar look super stylish (I want that 'fireplace' for my apartment in London) and are open for breakfast, lunch and dinner.
My breakfast was delicious. Of course there are fresh croissants and pain au chocolat, but there are many other (warm and cold) options to choose from as well. And if you don't come as early as I did (and why would you), you'll also see the chef in action, preparing your eggs and pancakes the way you like them.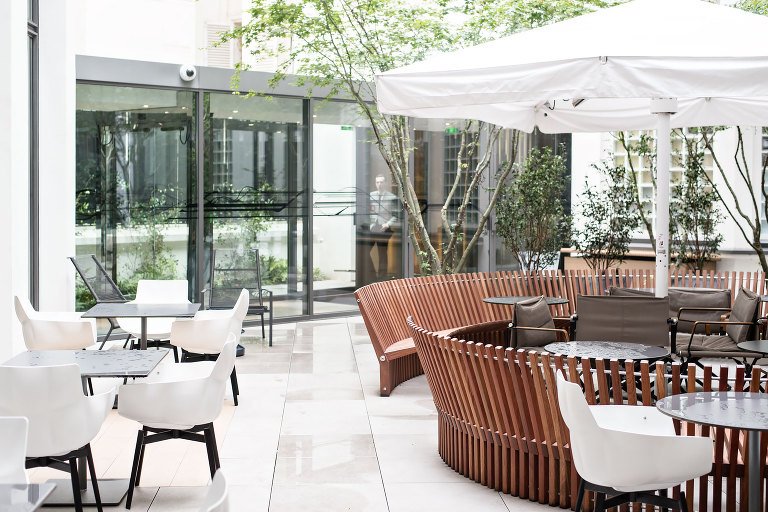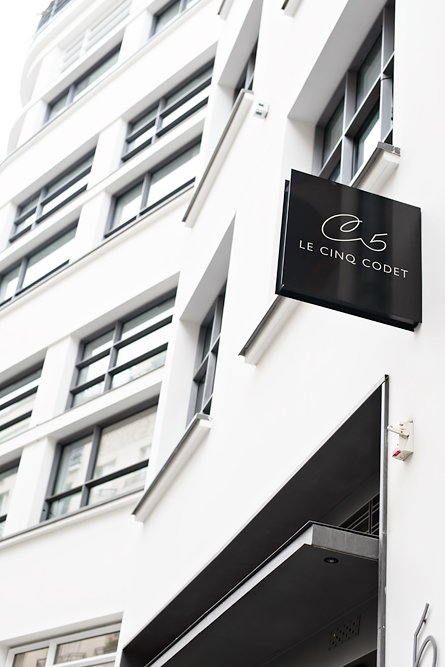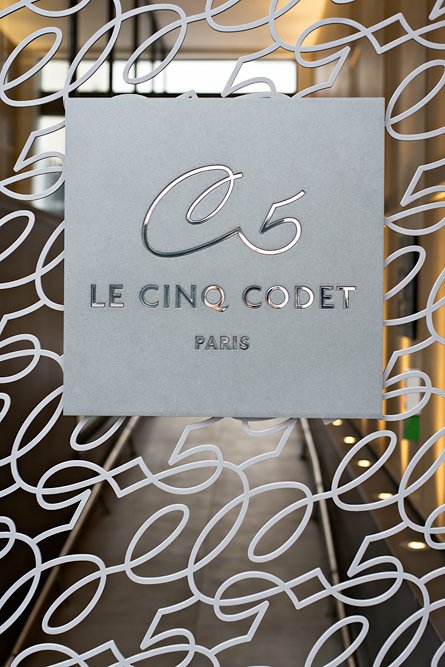 The hotel is relatively new. It opened its doors a year ago after a modern restoration of the former France Telecom Building. There are 67 rooms in total, with 29 different styles, dimensions and prices. The best would be the suite on the top floor with an incredible view of Les Invalides and the Eiffel Tower. Maybe next time… But for now a rainy Paris was waiting for me.
Website: Hôtel le Cinq Codet
Address: 5 Rue Louis Codet, 75007 Paris
Disclaimer: I was a guest of Hotel le Cinq Codet for the purpose of this review.