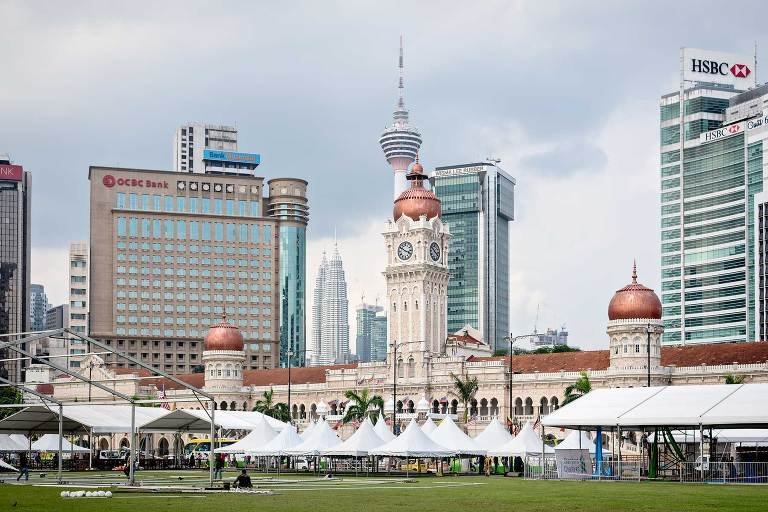 Trying to kill some time on my flight from New Zealand to Malaysia, I start thinking about how I want to spend the coming days.
And I realise how little I know about this country, and Kuala Lumpur – my first destination – in particular. I've seen pictures of those famous towers, the Petronas Twin Towers, and add them to my 'things to do' list in Evernote. But what else?
Three days later I know that Kuala Lumpur has more to offer than those towers. A lot more! But not having to run through a city, desperately trying to tick a million boxes of supposedly must-do's is actually quite nice.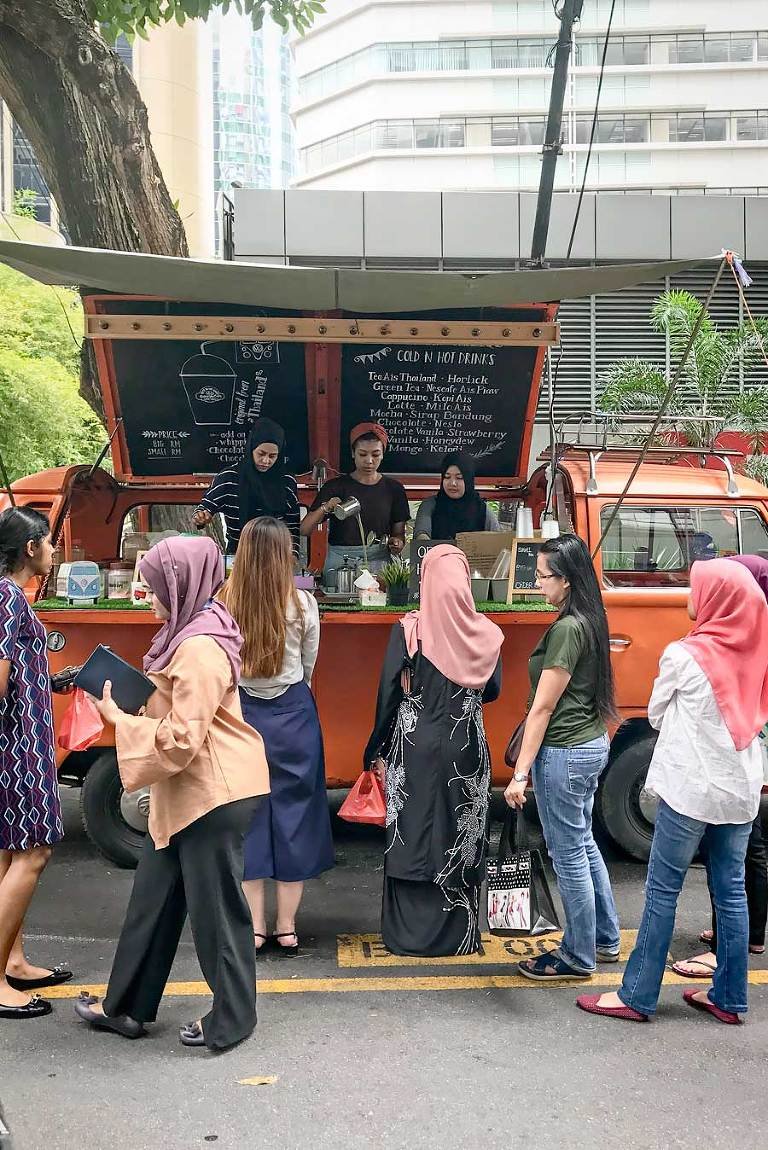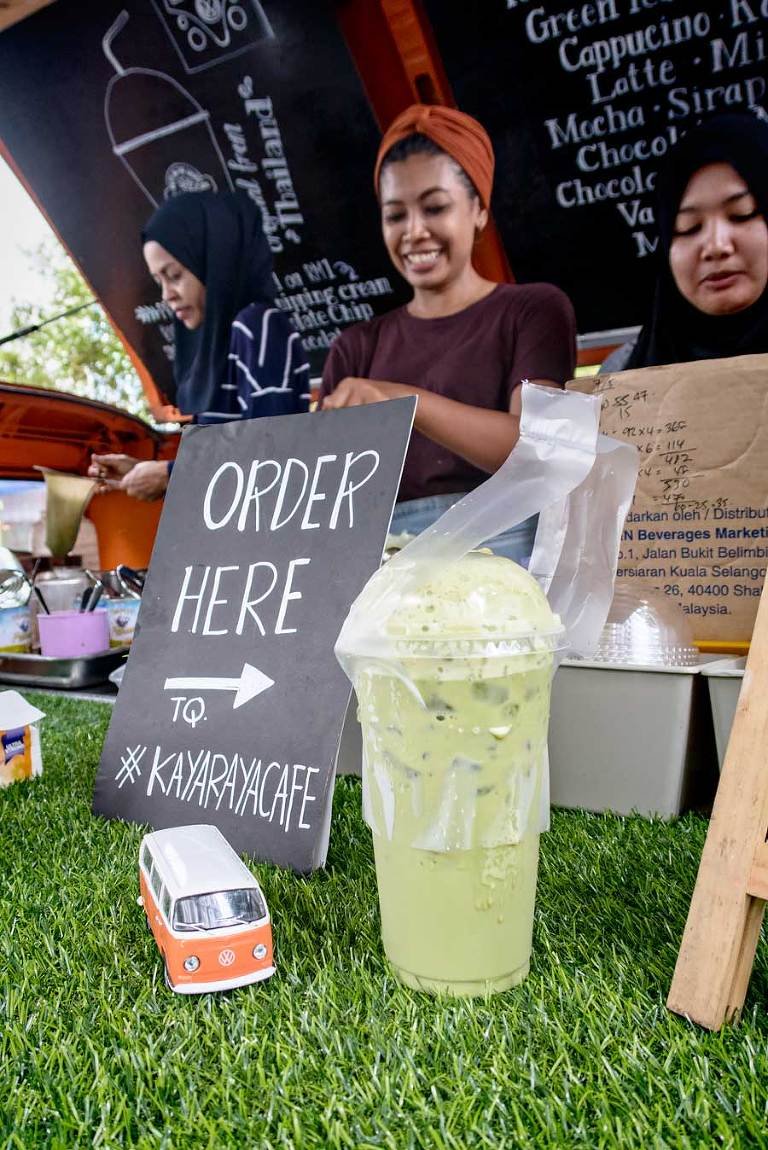 Besides, 'running' in Kuala Lumpur is not really an option. Why? The humidity. It's also warm, but because of the extreme (at least for me) humidity, you don't want to be outside for too long. And even though the distances would often be considered walking distances in any other city, in Kuala Lumpur you'll want to take a taxi, Uber or GrabCar (works like Uber, but you know what it will cost before you get in the car and can pay with cash).
It's something I really have to get used to. I often fail to take my own advice, arriving all sweaty and exhausted when I thought it would be nice to go for 'a little walk'. Trust me, don't do it.
So I didn't plan much for this trip and ended up having an amazing time. But in case you are looking for some recommendations, this is how I spent 3 days in Kuala Lumpur.
Video: Kuala Lumpur in 3 Days
Menara Kuala Lumpur Tower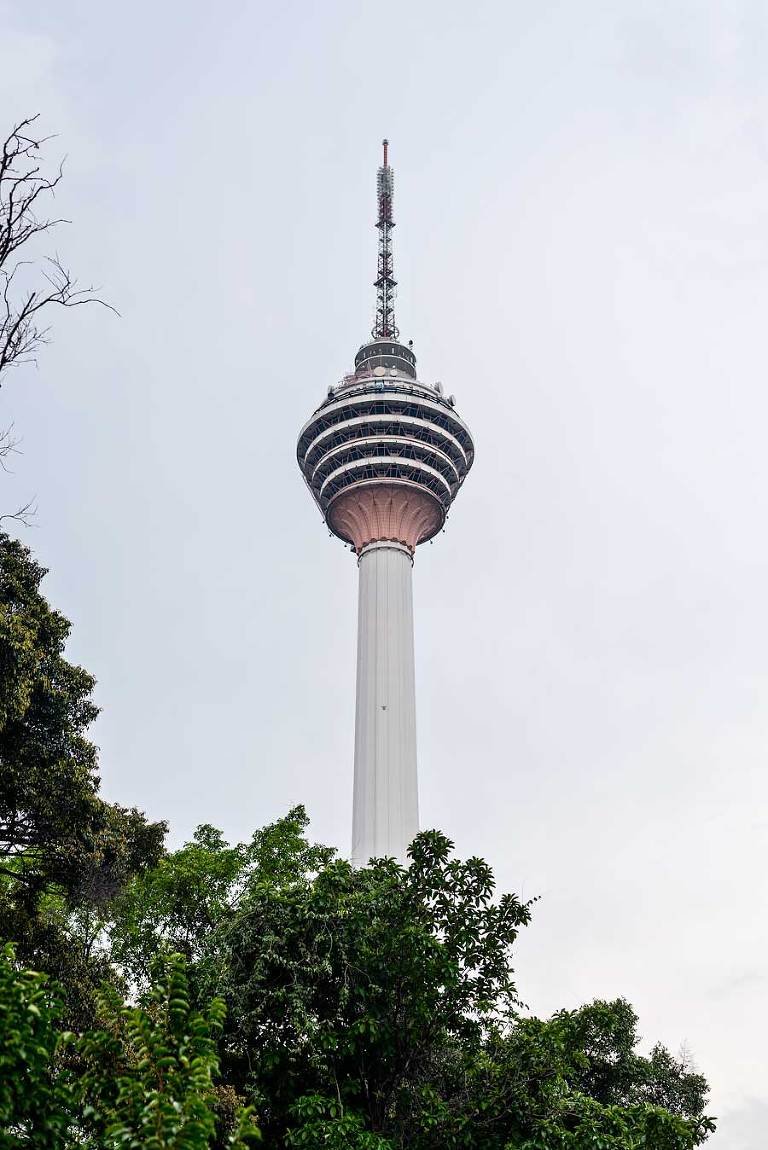 The Petronas Twin Towers are the most famous landmark in Kuala Lumpur. But if you're looking for a nice viewpoint to see the city with the Petronas Towers, you need to go up the Menara Kuala Lumpur Tower.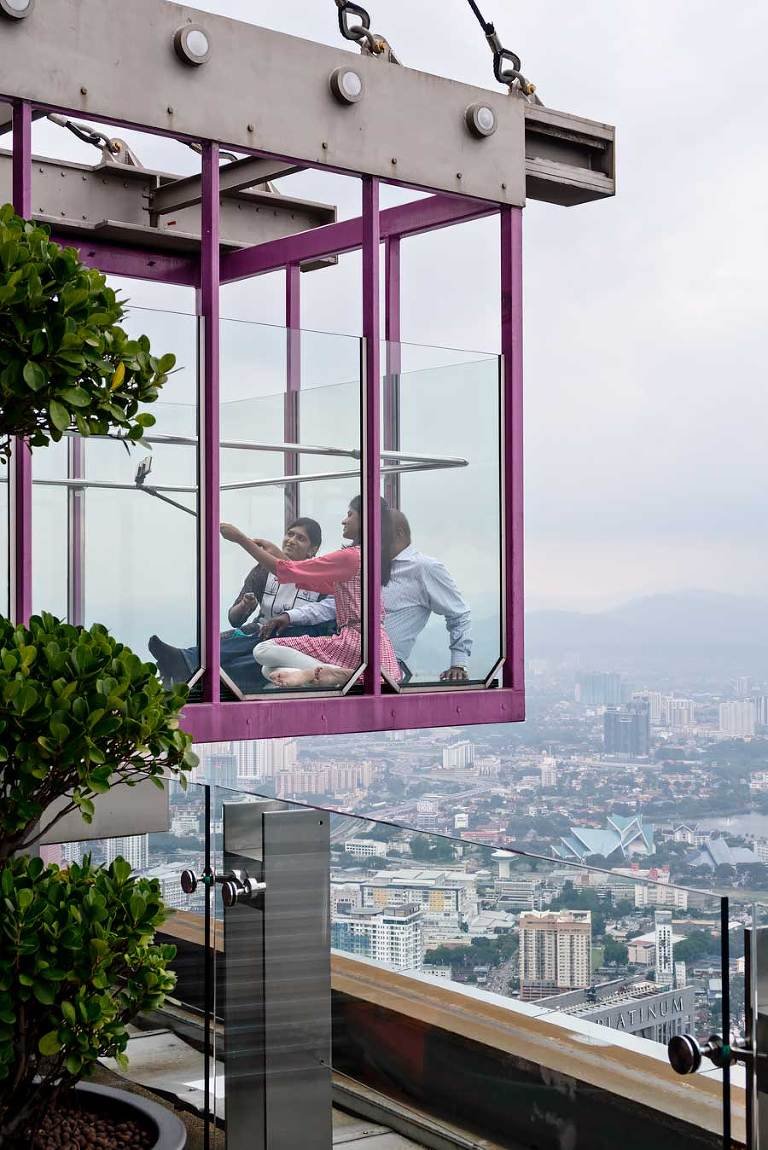 And for an extra adrenaline rush take a picture in the glass sky box, with a glass floor extending out from the sky deck. I did it, but just writing this down makes my palms all sweaty again. Unfortunately the pictures I took in the box aren't amazing because I wanted to get out as soon as possible!
Address: Jalan P Ramlee, 50250 Kuala Lumpur
Forest Eco Park Canopy Walkway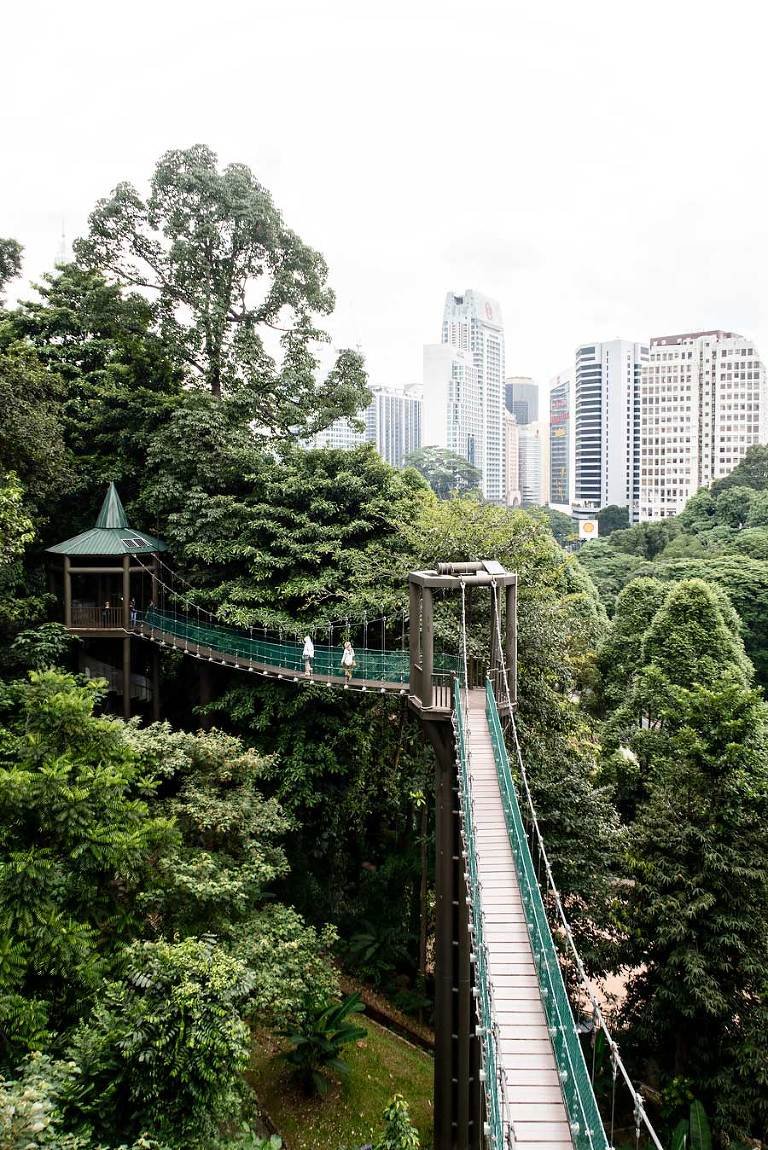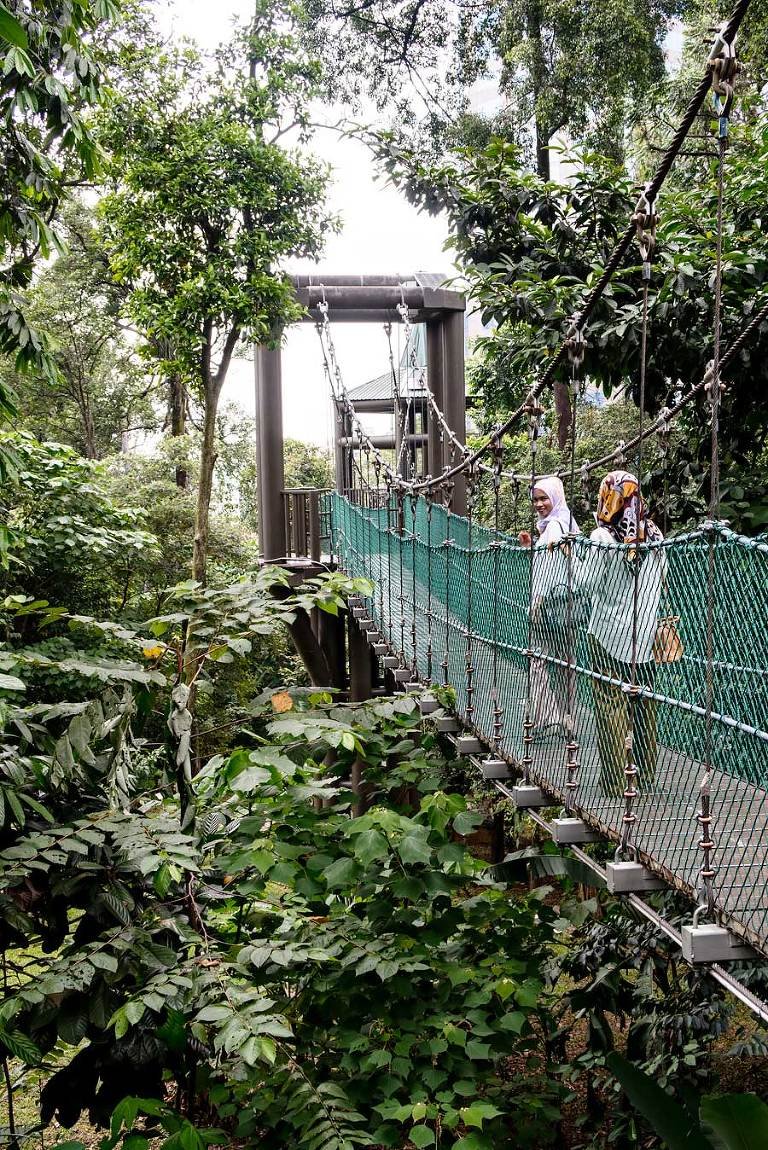 As much as I like the feeling of my feet touching the ground, I'm not able to enjoy it for very long. For my next stop, which is right next door, I have to climb up again for a canopy walk in the KL Forest Eco Park. A tropical forest in the middle of the city.
Address: 8, Jalan Raja Chulan, 50250 Kuala Lumpur
Visit a Malaysian Wet Market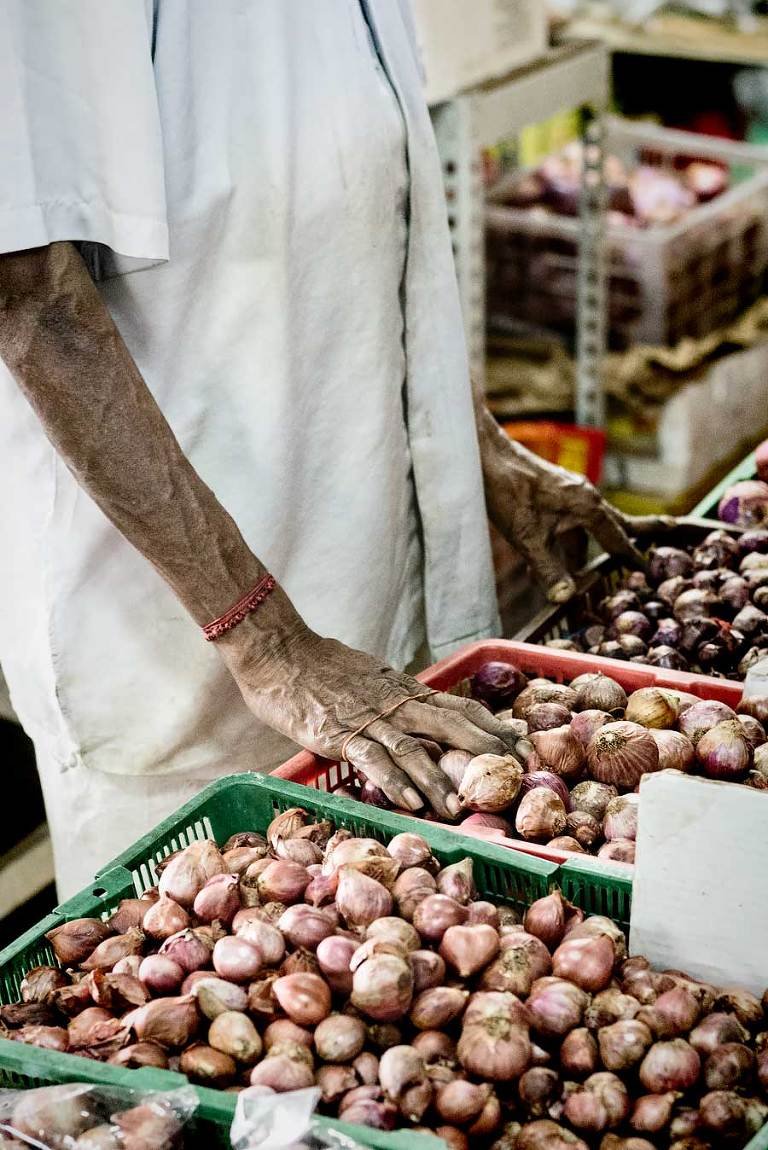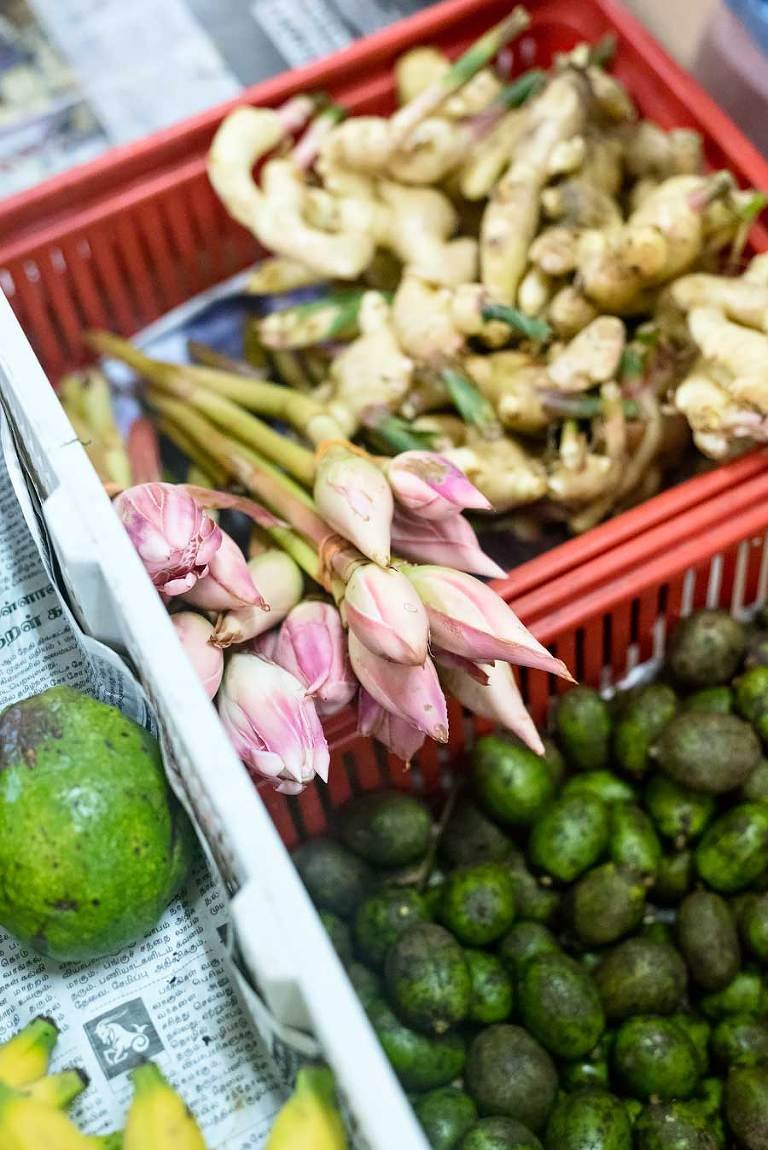 If there's one thing I'm looking forward to in Malaysia, it's the food. Whenever someone is talking about their visit to Malaysia, you'll always hear how great the food is.
To learn more about Malaysian food, I decide to sign up for a cooking class with LaZat. It's not in the city centre but they can pick you up from your hotel.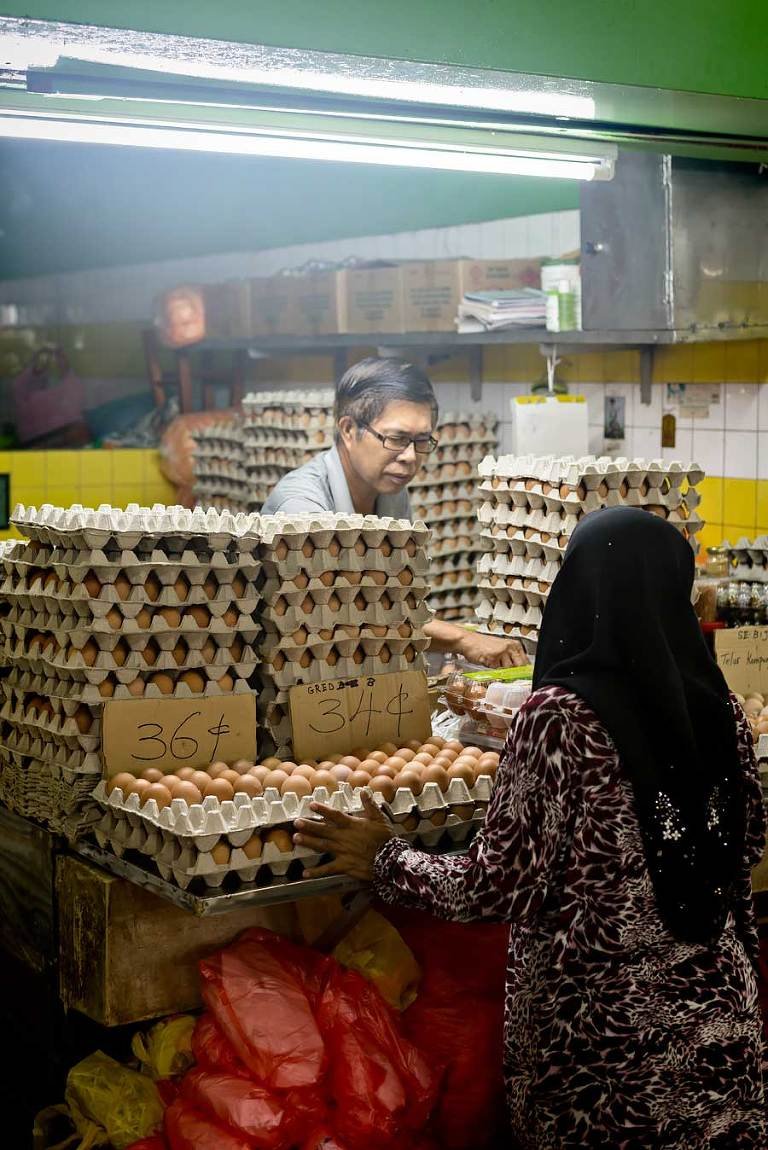 We meet at the TTDI Wet Market to learn more about the ingredients we'll be cooking with. I always enjoy visiting markets when I travel, but having someone with you to explain what you're looking at is even better.
Malaysian Cooking Class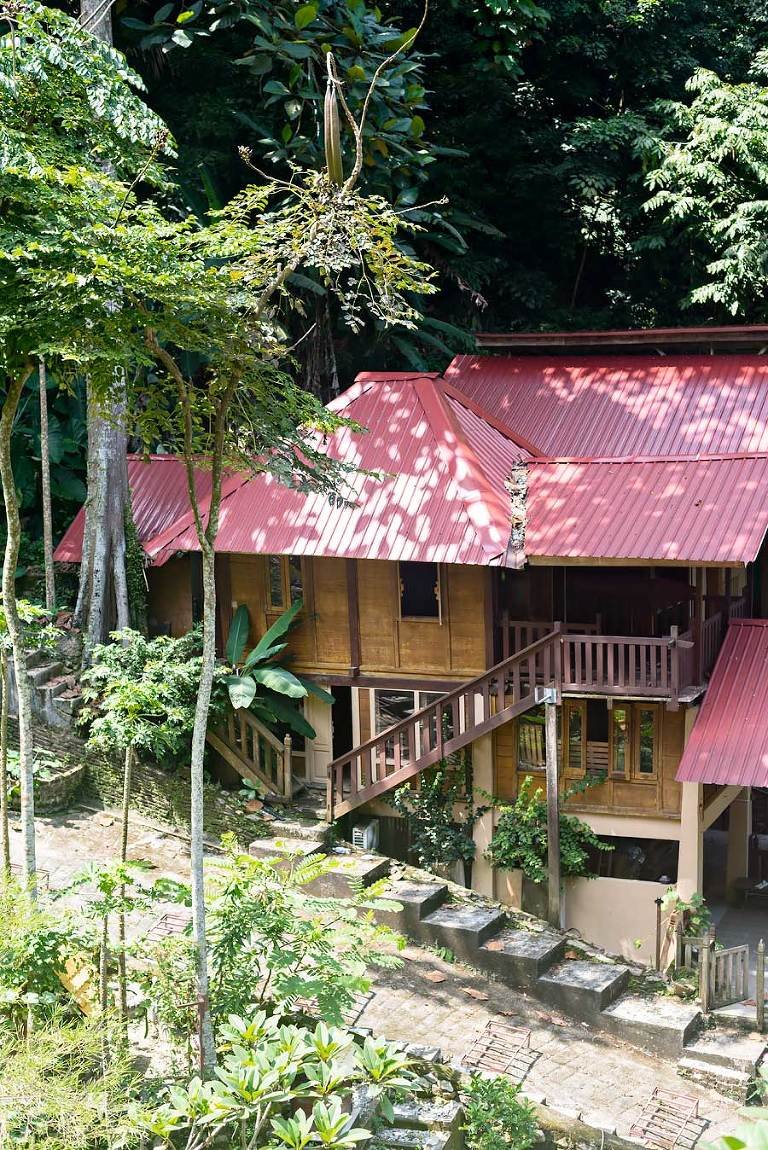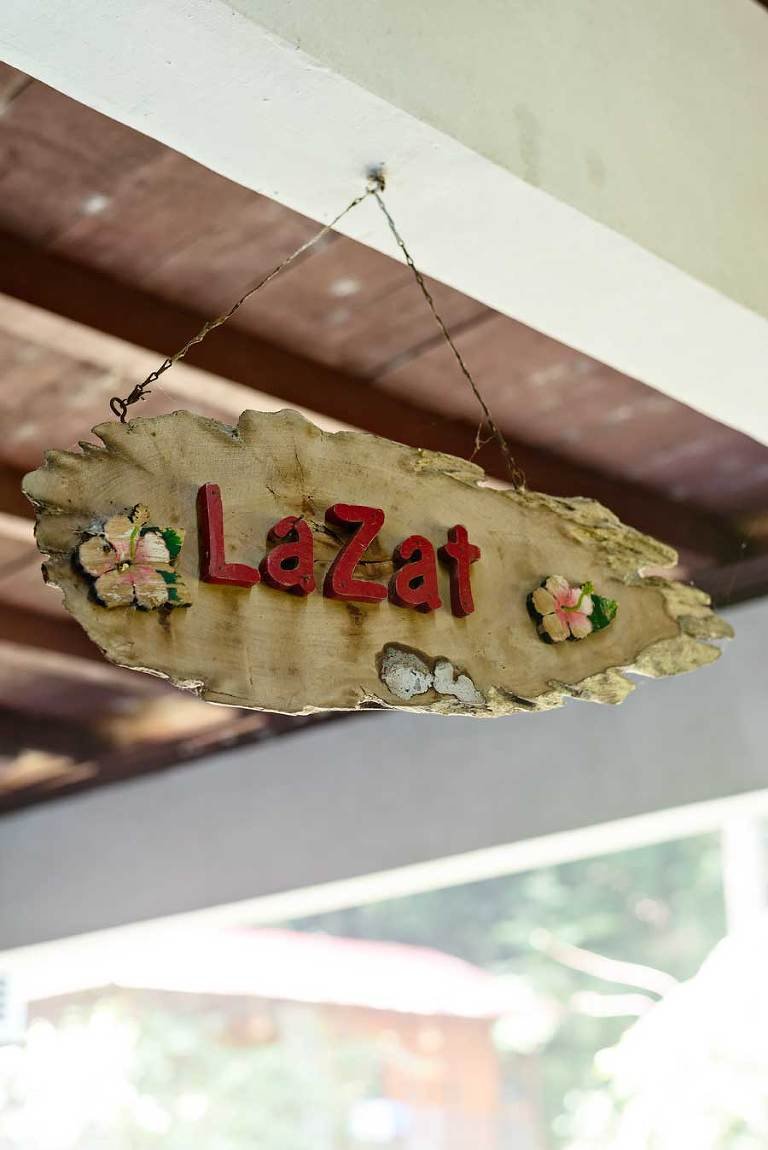 Then it's time to do some cooking! We arrive at a 130 year old wooden house in a jungle, surrounded by tall trees. What a difference from the Kuala Lumpur I've experienced so far!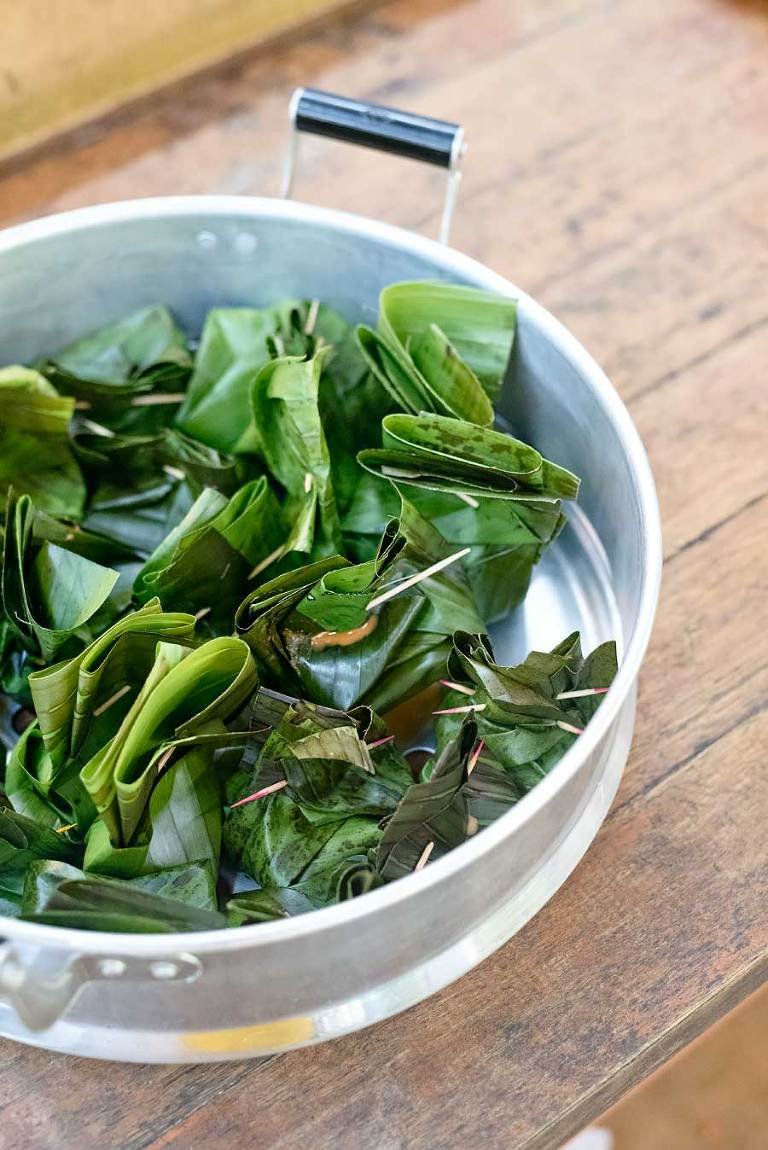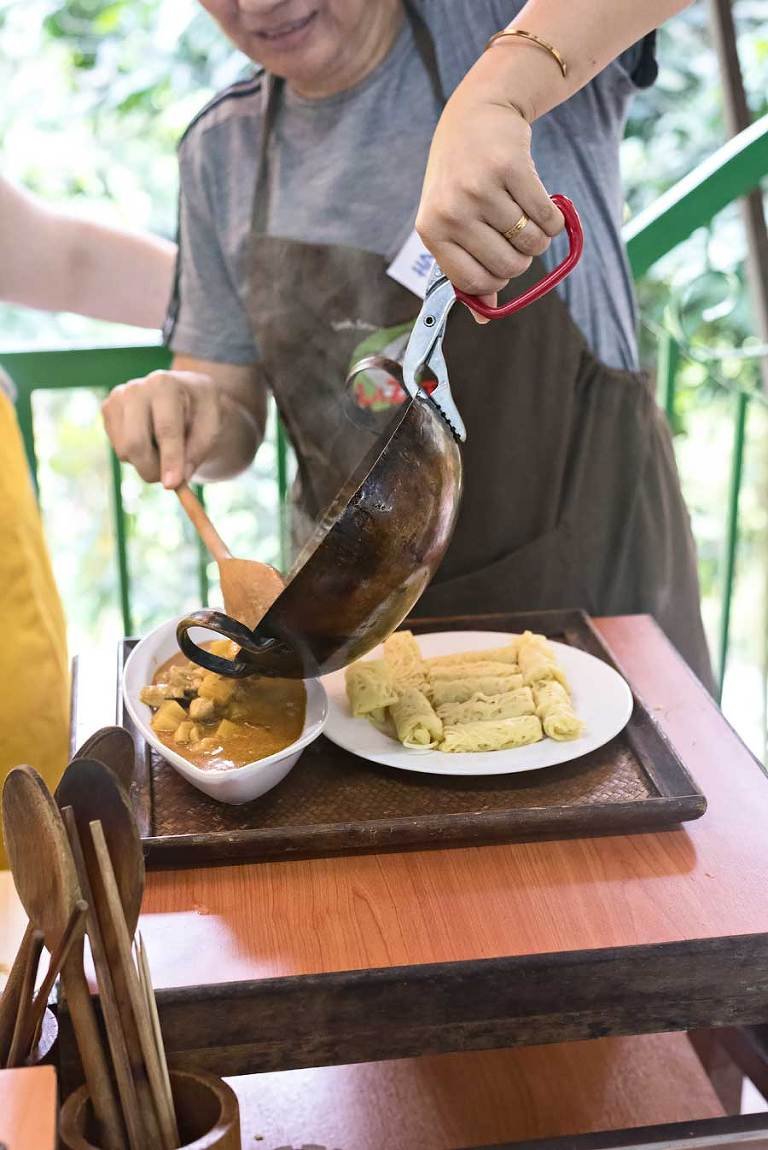 In Malaysia you see many influences from Chinese and Indian cultures, and this is also being reflected in Malaysian food. We're preparing a Malay Nyonya menu which comes from the marriages between the Chinese and the Malay, and where 'nyonya' refers to the female descendants or in this case 'grandmother's recipes'.
I learn how to make four Malaysian dishes and what I've been doing wrong all this time when trying to make a curry myself (patience, patience and don't stir all the time). It's delicious and I can't wait to try the recipes again when I get home.
Merdeka Square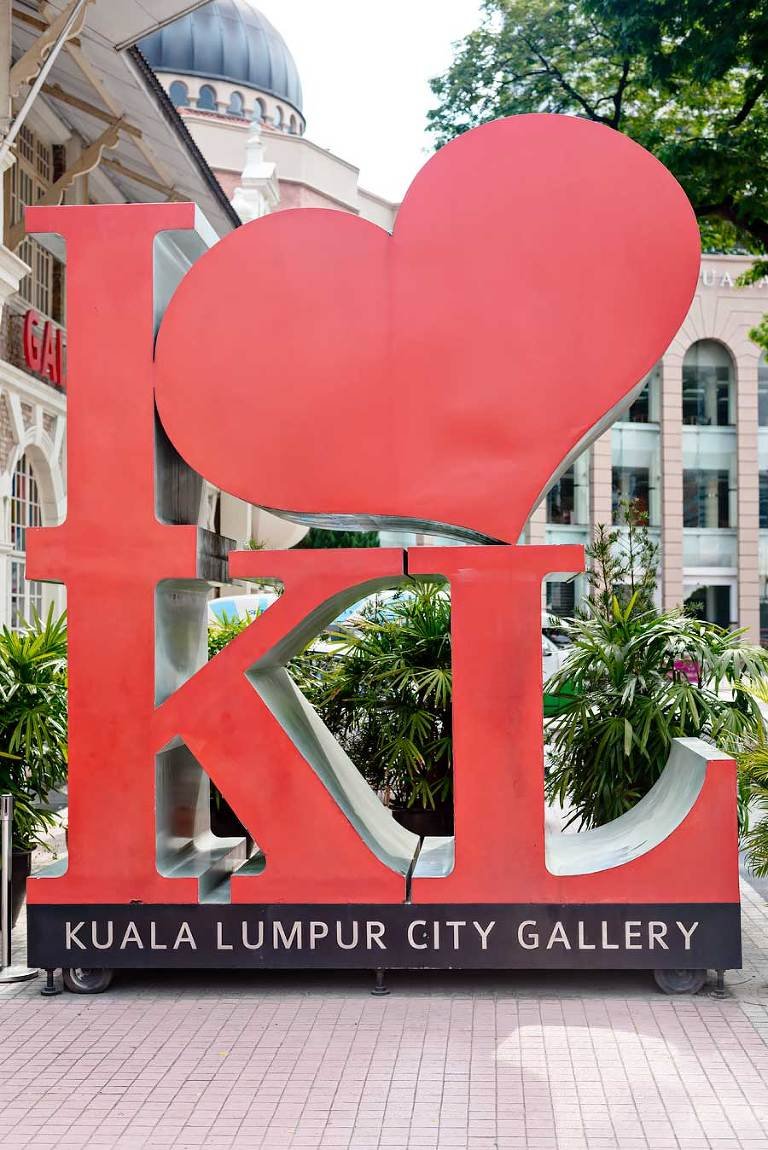 Back in the city I visit Merdeka Square. This is where Malaysia declared its independence in 1957, but other than the historic relevance the square itself is not that impressive. Besides that giant flagpole with the Malaysian flag. But it's what's around the square that makes it worth visiting. Walk around it and you see the beautiful Sultan Abdul Samad Building and on the other side several heritage buildings.
Sri Mahamariamman Temple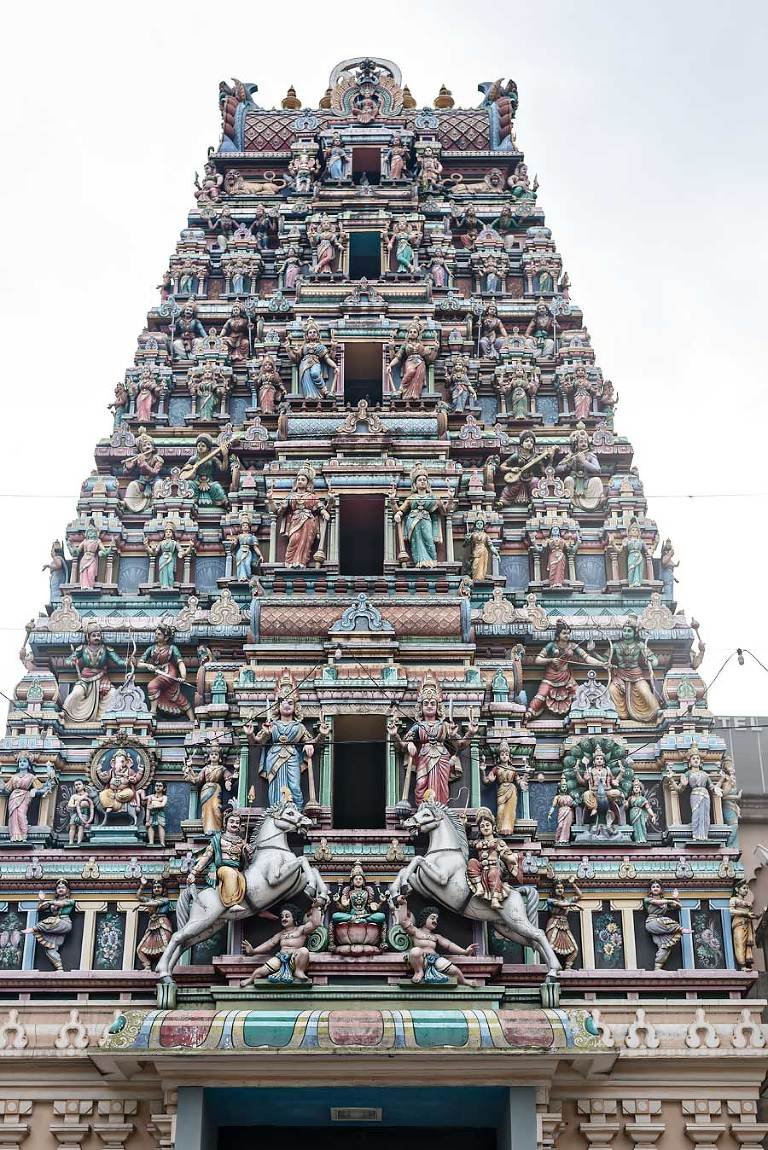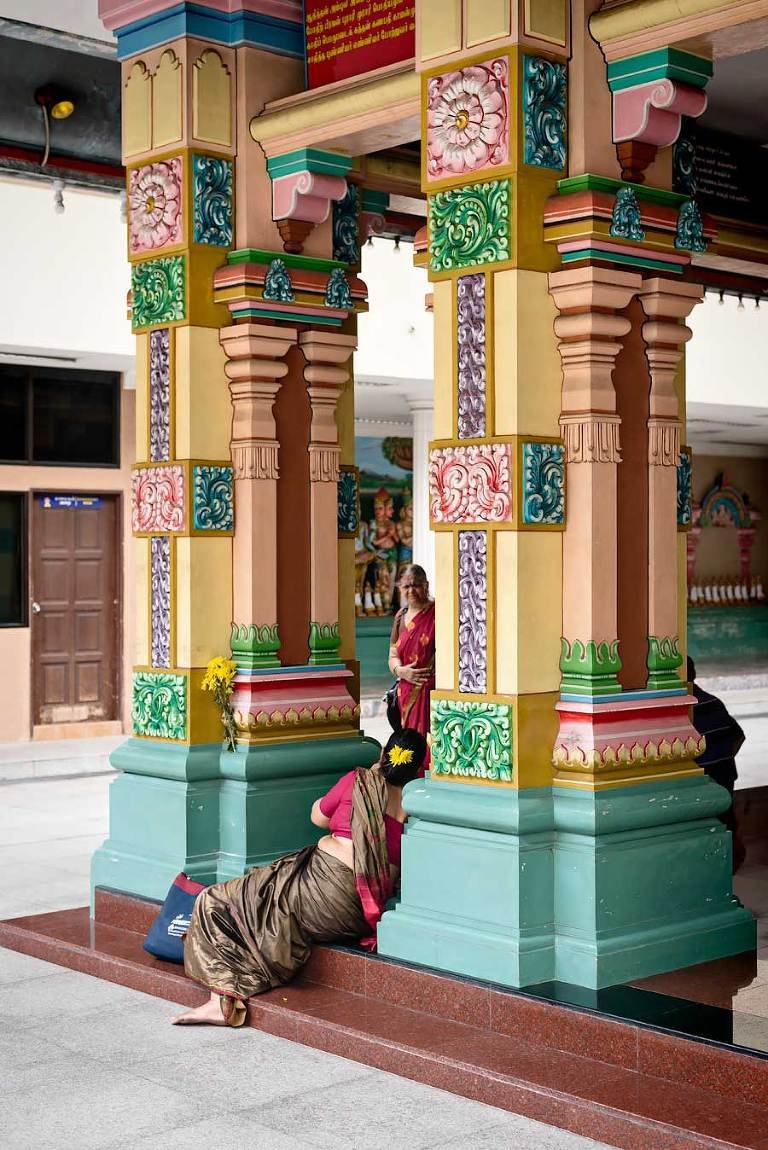 From the Merdeka Square I walk in about ten minutes to the Sri Mahamariamman Temple (try saying that 10 times). A beautiful Hindu temple in Chinatown, and the oldest in Malaysia (founded in 1873).
The temple is free to visit, but for one Malaysian ringgit (± €0,20) someone looks after your shoes and gives you a sari to cover your legs.
PULP by Papa Palheta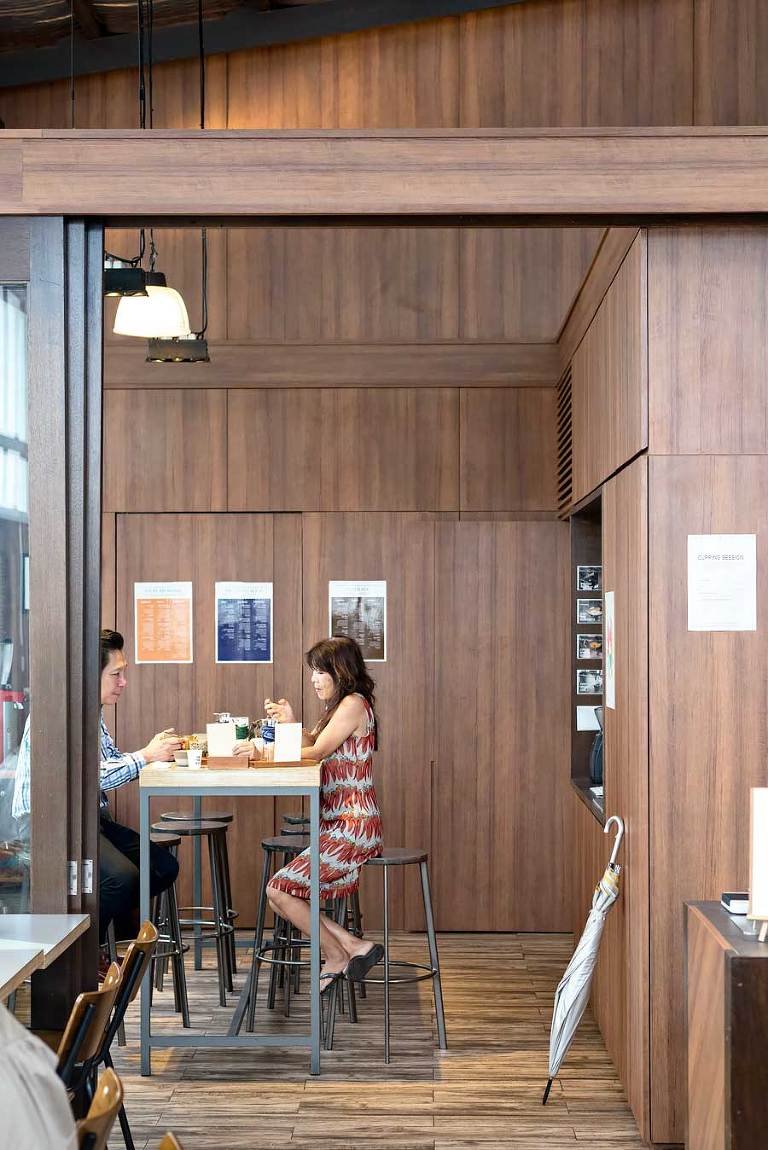 PULP by Papa Palheta is a recommendation from my friend and coffee expert Giulia, and it's where I first discover that Kuala Lumpur doesn't only do food, but also coffee really well. Papa Palheta is originally from Singapore (I visited their coffee bar in Singapore) and my next tip, Kopenhagen Coffee is – as the name suggests – also not typical Malaysian, but who cares. This is their flagship store in Malaysia and it looks great and so is the coffee.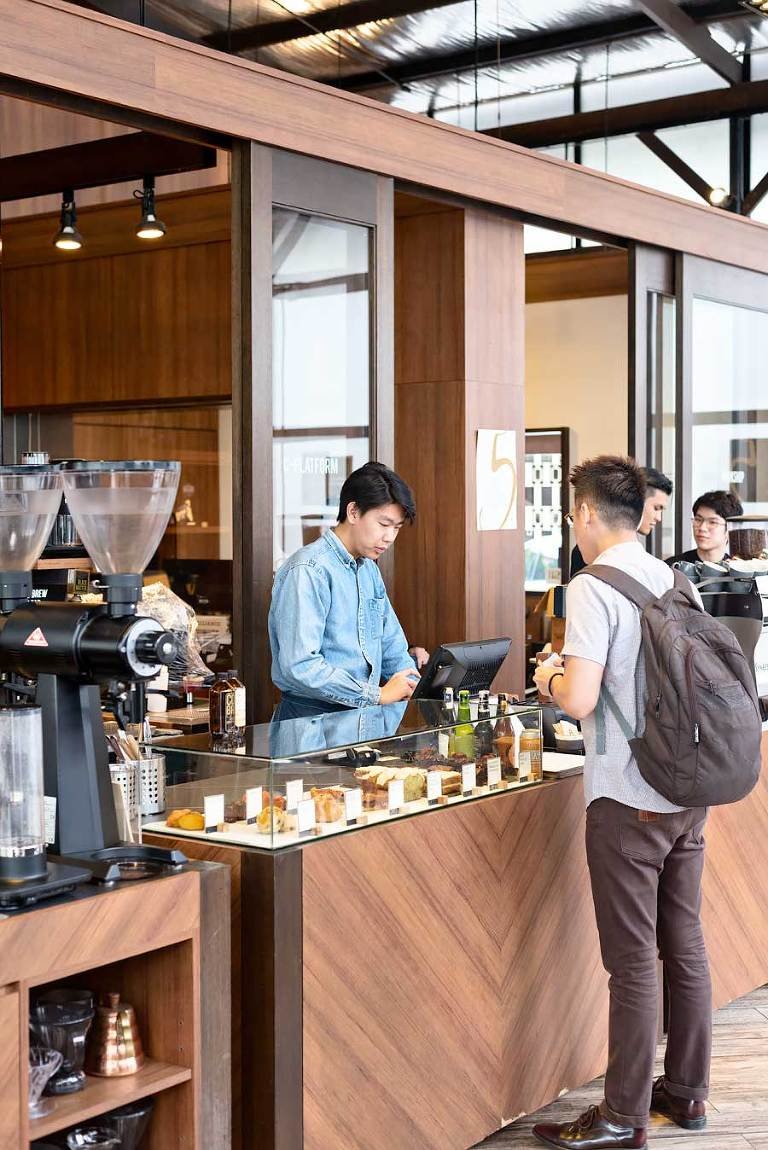 Unfortunately it's not very central, but since I'm now taking an Uber to go everywhere it doesn't really matter.
Address: 29, Jalan Riong, Bangsar, 59100 Kuala Lumpur
Kopenhagen Coffee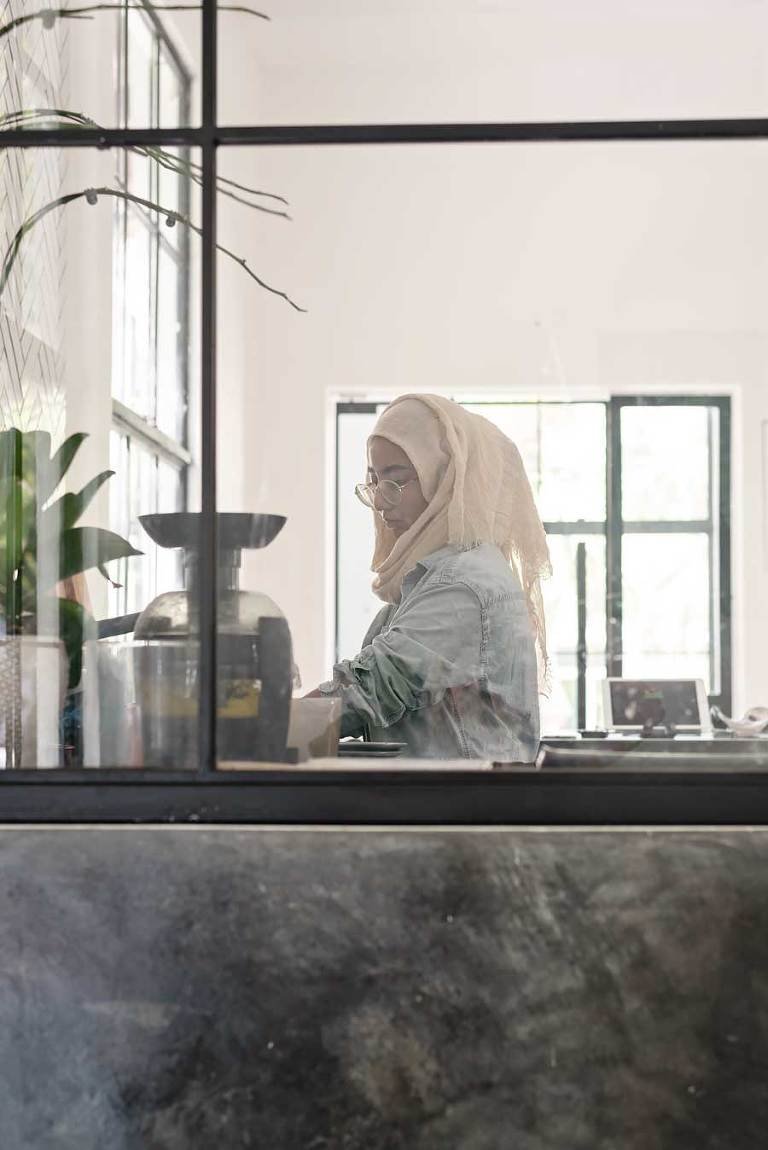 Also worth a little detour is Kopenhagen Coffee. If you like bright Scandinavian interiors, this is the place for you. The coffee must be really good here, but since I've already had enough caffeine today, I opt for tea.

I almost go for the standard green or earl grey tea, but they are very convincing that I have to try the Normann Copenhagen chai tea. And they're right, I can't get enough of it.
Address: 7, Jalan Kiara, 50480 Kuala Lumpur
Islamic Arts Museum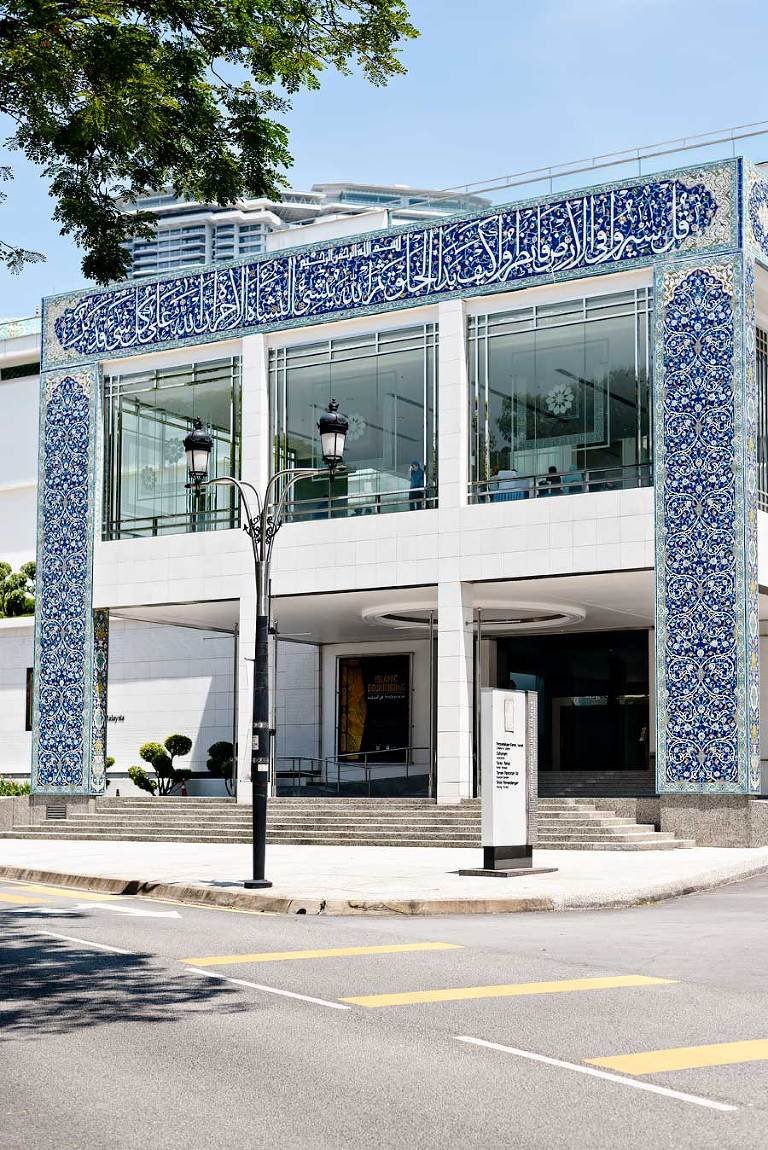 Just like I realised I didn't know much about Malaysia before this trip, the same goes for Islamic arts. There's no better place to change this than the Islamic Arts Museum, the largest of its kind in South East Asia. It's a beautiful museum, both the building and the collection and I really enjoy my visit.
Across the street is the National Mosque which I would love to visit as well. Unfortunately I miss the visiting hours for non-muslim tourists, which is 3 times a day.
Address: Jalan Lembah Perdana, 50480 Kuala Lumpur
Old KL Train Station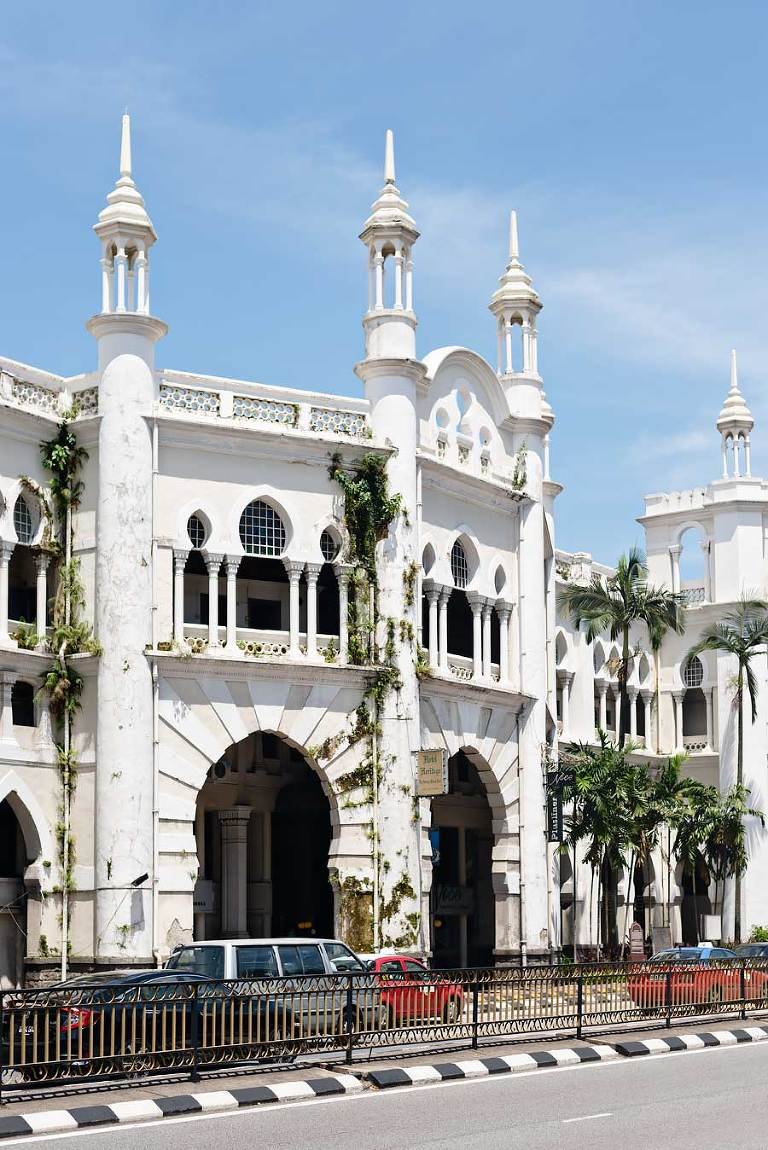 The old white colonial train station is not a typical place to visit, but it's such an impressive Moorish-style building. To go in you need a ticket for the KTM Komuter train, which is the only one that still stops here. But you can also look through the windows and see some of the old rooms that are no longer in use.
KLCC Park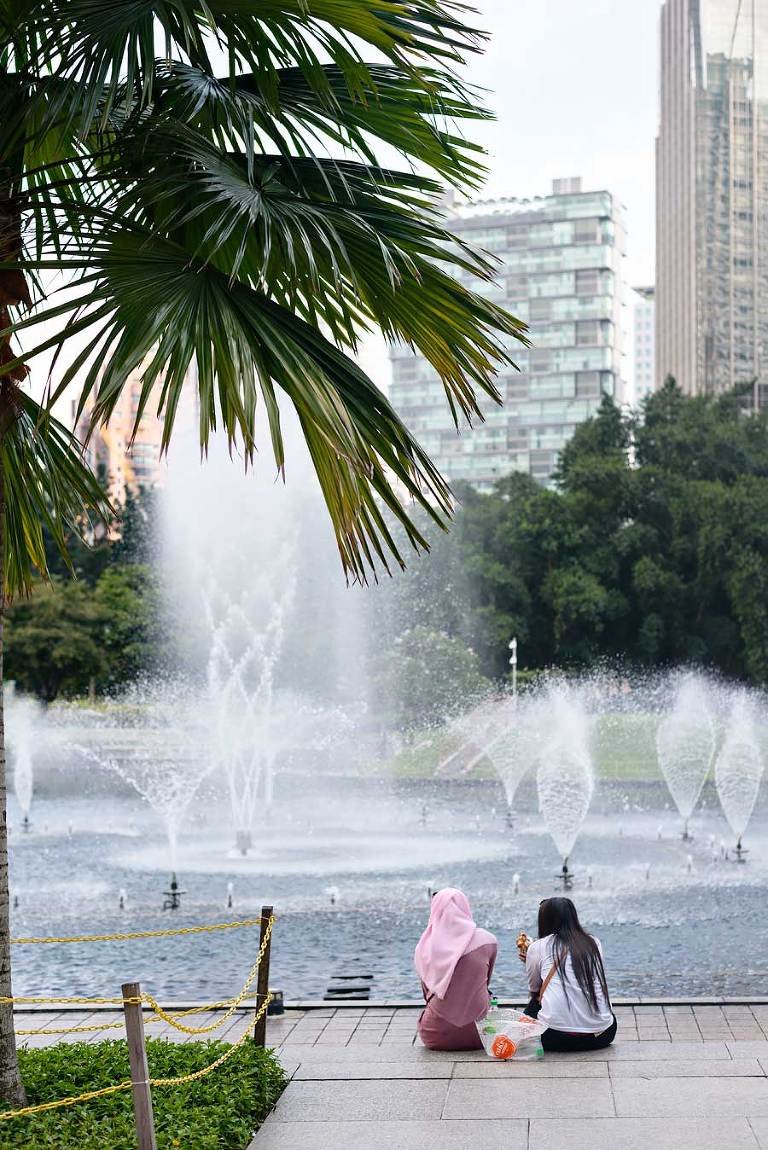 Where do you go to take a photo of the Petronas Twin Towers? The first option is the Menara Tower that I mentioned before. But for a more close-up shot go to KLCC Park. They've even placed some signs from where you can get the best angle for your shot.
Petronas Twin Towers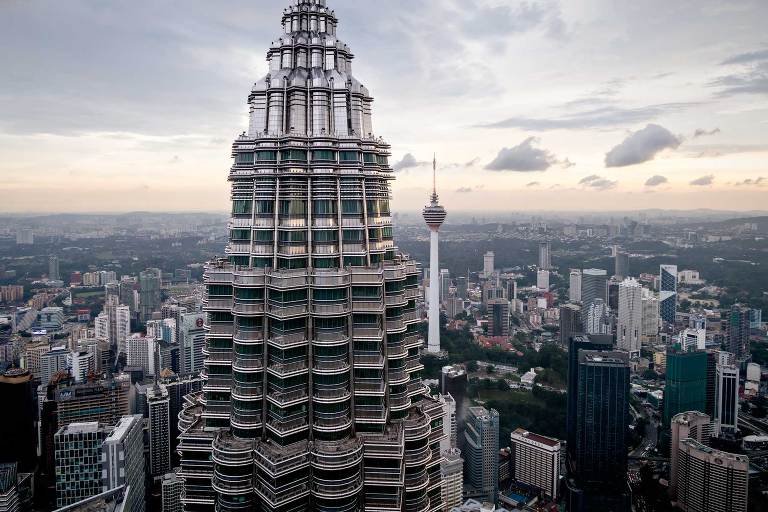 I end my trip with the first item on my list of things to do in Kuala Lumpur: the Petronas Twin Towers.
One tip for if you would like to see the sun go down from the obervation deck: book your ticket online for one time slot earlier. I was originally disappointed that all the tickets around sunset were sold out. But since you're first making a stop at the Sky Bridge, by the time you arrive at the Observation Deck, you're just in time to see the colors of the sky change.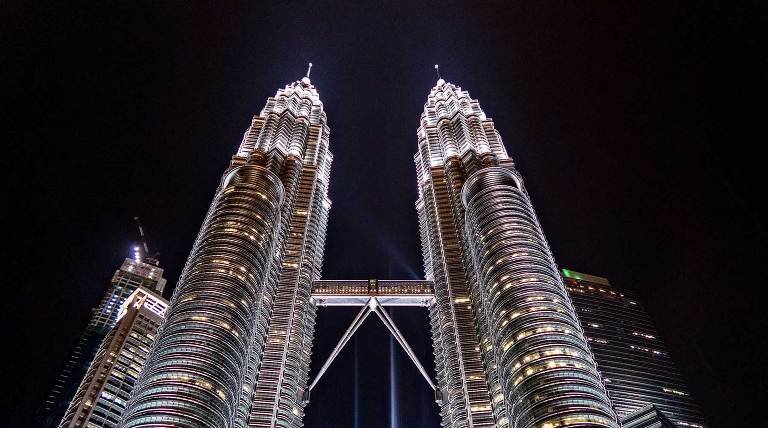 It's probably the most touristy thing to do in Kuala Lumpur, but also a great way to end your time here.
Where to stay in Kuala Lumpur: Fraser Residence Kuala Lumpur
One of the best things about Kuala Lumpur? How affordable 5-star hotels are. Not that I was necessarily looking for one, but the Fraser Residence Kuala Lumpur just looked too good to ignore. My room is actually a spacious apartment with a separate living room and kitchen. But then an apartment with all the hotel facilities you need and expect from a 5-star hotel. So nice!
Address: No. 10, Jalan Cendana, Off Jalan Sultan Ismail, 50250 Kuala Lumpur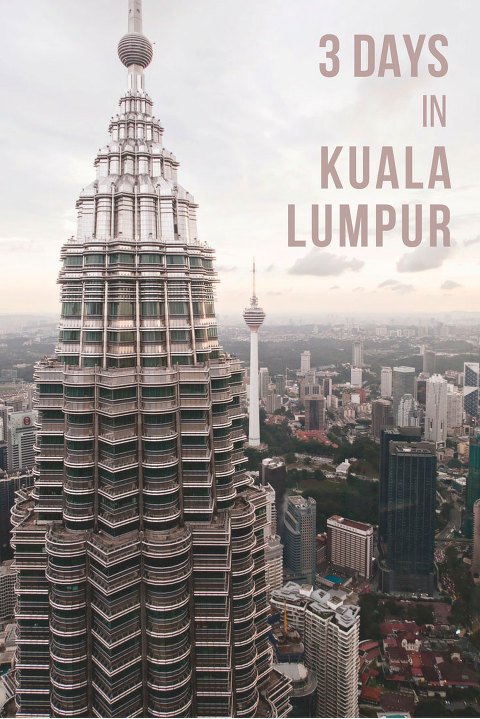 Read more about Malaysia: