Since we were already spending enough money in Iceland, we decided that we would splurge on one night at a luxury hotel. And I knew exactly which one: the ION Hotel.
With its interesting, modern architecture in the middle of Iceland's typical moon-like landscape, it almost looks like something from out of space. But inside you'll find a beautiful design hotel with spectacular views from every single room.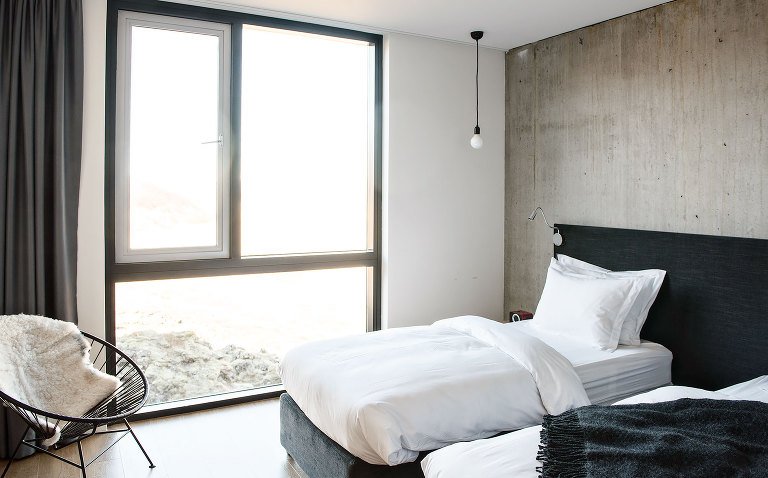 It might feel like you're in the middle of nowhere, but you're actually only an hour away from Reykjavik and right on the Golden Circle route. Which makes it the perfect place to stay if you're going to visit Thingvellir National Park, Geysir and Gullfoss Waterfall, but don't want to sleep in the city.
There are two types of rooms: standard and deluxe. We booked the standard room, but now that I'm comparing my photos to their website…I think we might have gotten an upgrade without even realizing it. But no matter what room you choose, the breathtaking view is always included.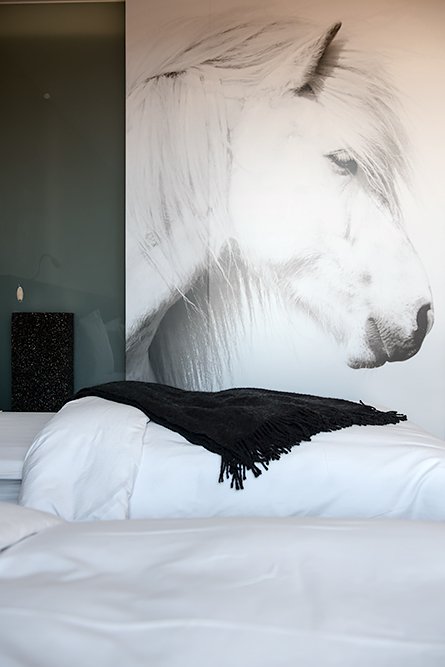 My favorite part of the hotel was the Northern Lights bar. This 'floating' bar with glass walls all around would be perfect to see the magical Northern Lights – if we'd been here in a different season. Instead I was hoping to see the stars, but since sunset is so late this time of year, I was already asleep before it had gotten completely dark outside.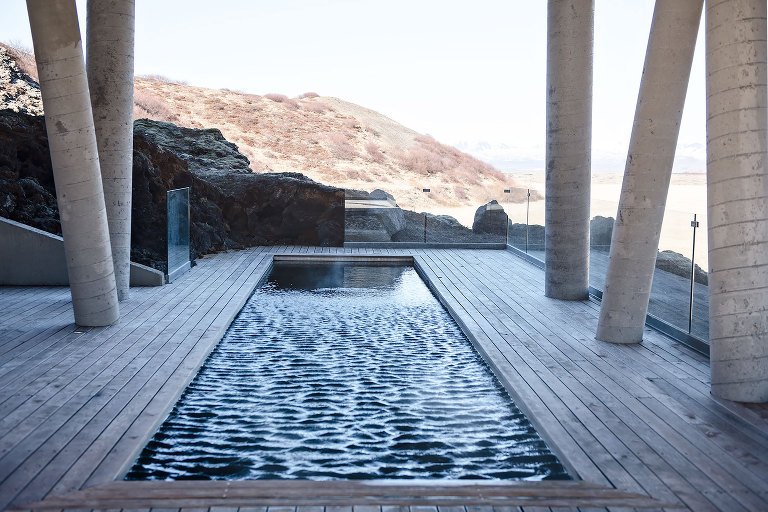 The hotel is built on an active volcano, Mount Hengill. But not to worry, the last eruption was 2000 years ago and it will probably take another 2000 years before it erupts again.
The volcano is however an important geothermal energy source and creates many natural hot springs in the area. Which is then used to provide electricity and hot water to most houses in Iceland….And to fill the outdoor pool.
I know I just said that the bar was my favorite part of the hotel, but I absolutely loved this pool too. In the morning I had it all to myself, and just sitting there – in that steaming natural water –  with the sun on my face, surrounded by snow-covered mountains was unforgettable.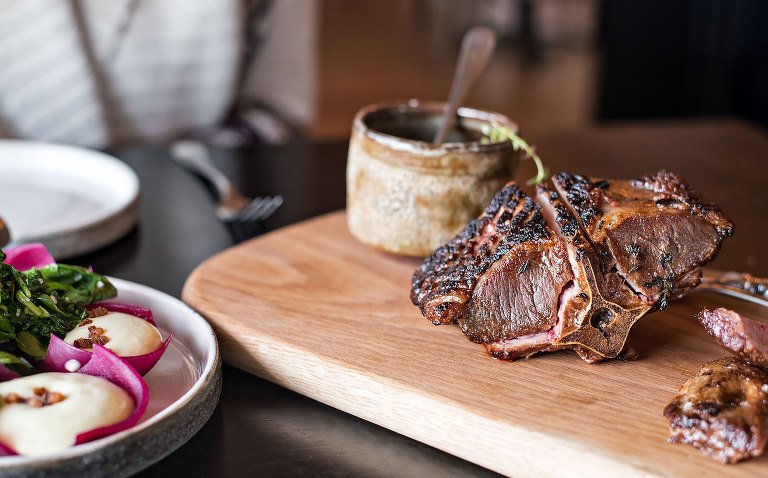 Even though you're not really in the middle of nowhere, it's not that you have many restaurants or bars nearby to choose from. Fortunately, there's no need since you can have a fantastic dinner at ION's Silfra Restaurant. Again, not cheap (this might have been the most expensive meal of the entire trip), but a delicious modern 'Nordic' menu with local ingredients. And in the morning an extensive breakfast buffet.
Our stay at the ION Hotel was as perfect as I had hoped. It's definitely above our normal travel budget, which made that we enjoyed and appreciated this one night even more. If you decide to stay here, I'd definitely recommend you arrive early in the afternoon so that you have more time to relax at the hotel. Because if there's one place to relax ánd enjoy some luxury and comfort in Iceland, it's here.
Website: ION Hotel