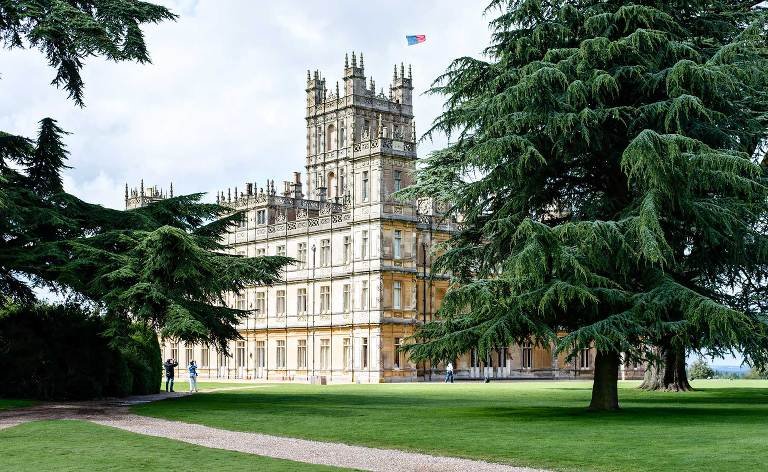 Back in March, a friend suggested to get tickets to visit Highclere Castle, better known as Downton Abbey. I knew Downton Abbey was serious business in (and outside) the UK, but being among friends I thought I could speak freely, saying that I would love to join despite never having watched the show. I was wrong…
The looks and comments that followed not only suggested that the honor of visiting the holy grounds of Downton Abbey should be reserved for true Downton Abbey fans only, for a second I feared that my confession meant the end of our friendship.
So I knew what I had to do. The tickets were booked and I had until the end of August to become a Downton connoisseur. That's 5 seasons of around 9 episodes, each 50 minutes long. I've done tv marathons before: I could do this!
Fast forward to 27th August, episodes watched: 2. Enough to recognize the castle, but that was about it. To make up for my lack of preparation, I did watch the Highclere Castle documentary on Netflix. It won't teach you much about the show, but at least I recognised the rooms and knew a bit about the real history of the castle.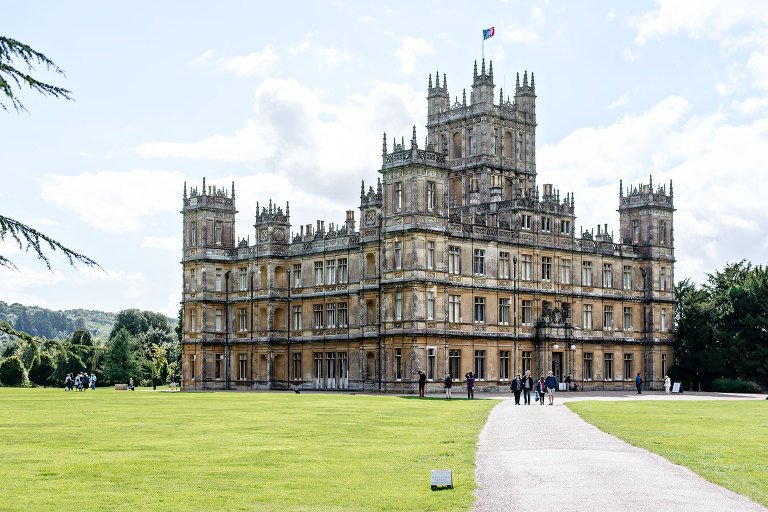 So what happens when you visit Highclere Castle with Downton Abbey fans? They'll let you in (no test at the gate), but let me give you some warnings.
1. When you walk towards the entrance, someone will start humming a tune, and within seconds the rest of the group will join. You'll quickly learn that this is the opening tune of the show.
2. Many people are disappointed about the missing labrador. The labrador from the opening scene – set in the beginning of the 20th century – is not welcoming you at the castle with its wagging tail in 2015. On the other hand, there are a lot more sheep than you'll ever see on tv.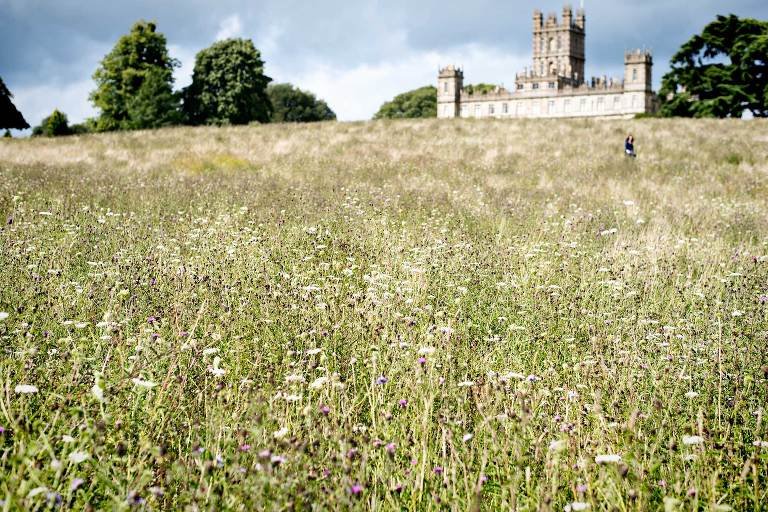 3. Random places (or so it seems to you) on the estate, will get your friends all excited, making you look foolish for walking by without paying much attention to it. How could you have known that this is the 'break-up curve' (or even that such a thing existed) where in many episodes relationships had ended while taking a walk in the garden?
4. Admiring the architecture gets a whole other meaning when you hear people debating whether this is really THE staircase, because they can't figure out how someone could walk down these stairs from the angle as seen on tv (they figured it out).
5. There are knowledgable volunteers and signs in every room to teach you about the history and significance of the castle (and how it's being used today), but you'll mostly hear visitors and staff talking about scenes that took place in that room – often followed by quoting one of the show's characters.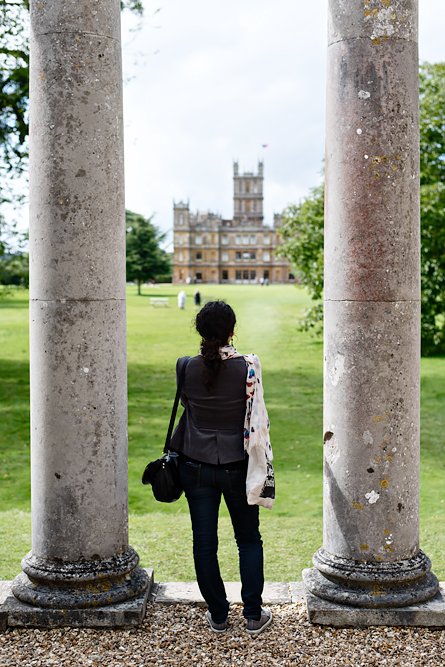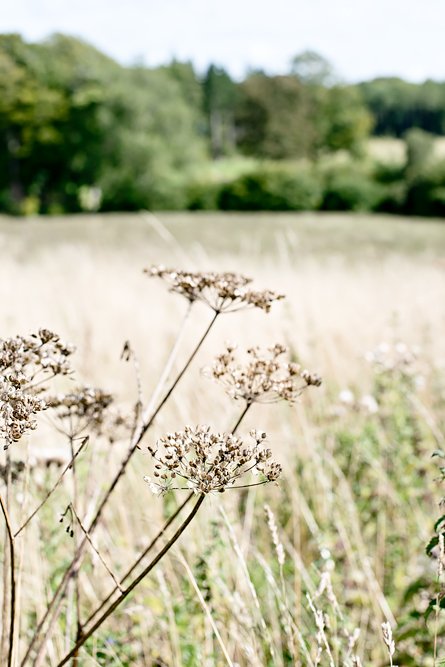 It almost felt like a social experiment, observing the fans wandering around the house all excited. But let's not forget: I absolutely loved my visit too! You don't have to be a fan (yet) to see how beautiful the castle is. And because the current Earl and Countess of Carnarvon are still living here today, with rooms from the show being used in their daily life, it's not as if you're visiting a museum, but more like you're being welcomed in someone's (ridiculously large) home. Without the butler offering you a cup of tea unfortunately…
If only they would let you take photos inside! The moment I set foot in the first room (the library), with the beautiful light coming through the windows, I knew I was going to have a hard time not constantly reaching for my camera. Let's say it was a good (but hard) lesson in self control.
Day Trip to Winchester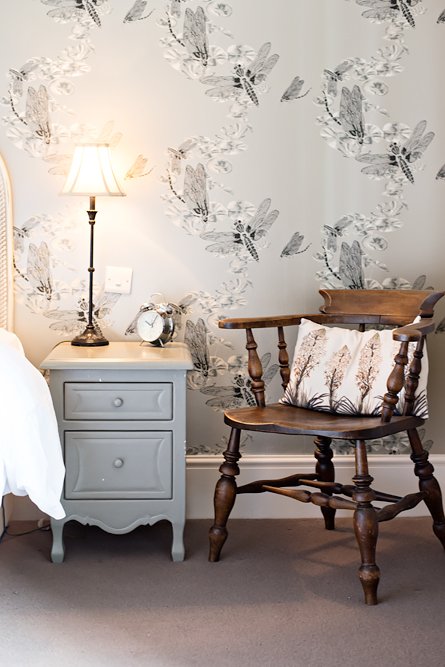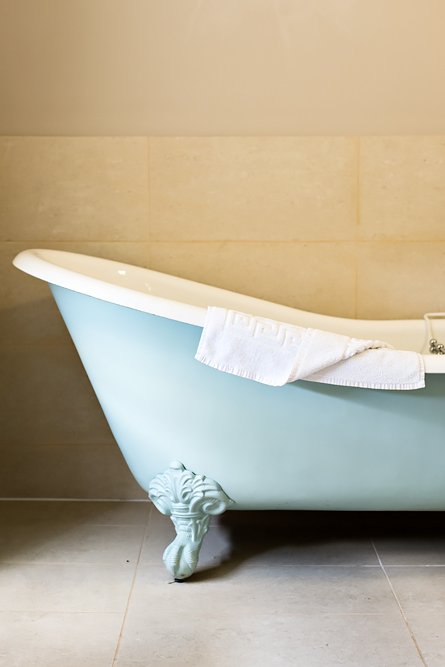 Since Highclere Castle is about a 1.5 hour drive from London, Jess and I decided to make a real day trip out of it and booked a room at The King's Head Inn in Hursley, a small historic village near Winchester.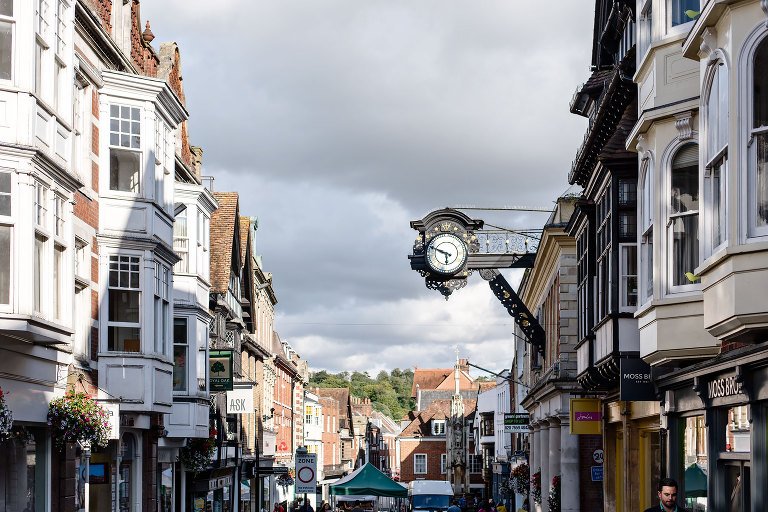 By the time we got to Winchester almost everything was already closed, so we had to do with a great dinner at Brasserie Blanc. But it would be nice to visit again, if only to see Winchester Cathedral where Jane Austen is buried. (Since we're already having a costume drama theme going on here.)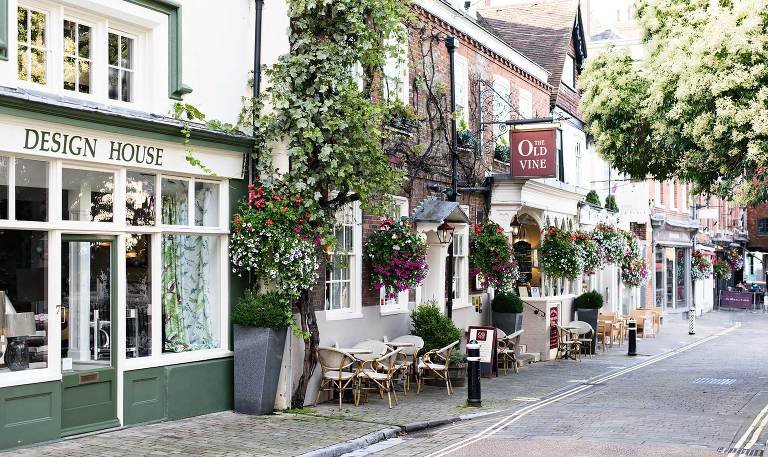 The next day I left for Stockholm with the first four Downton Abbey episodes on my iPad. And before the plane landed I had to admit that my visit to Highclere Castle did have its impact: I'm afraid I've become one of those fans myself. I need to start planning that Downton Abbey marathon before season 6 starts!
Website: Highclere Castle