The woman behind the counter looks confused when I apologetically respond to her question in English. It's not the first time this happens. Not that the people in Gothenburg don't speak English, which they do perfectly, but with the way I look they often think I'm a local. And even though it leads to many confusing conversations, I secretly enjoy that for once I blend in with the rest.
In addition to the local people, there are more things about Gothenburg that remind me of home (The Hague). Its proximity to the sea, the canals in the city and that village feel to it – compared to Stockholm and Amsterdam – when you explore almost everything on foot. And there are not as many tourists! I'm here for four days which is more than enough time to get to know the city at your own pace.
Best time to visit Gothenburg
Ask anyone who knows Sweden well when you should visit the country, and they'll tell you that – especially for cities – the best time is July and August. I listened when I was planning my trip to Stockholm, but this time I can get a very cheap ticket at the end of April.
Now there's nothing wrong with visiting Gothenburg in spring. As long as you remember that – just like the Netherlands or the UK – the weather changes all the time. Information I choose to ignore after some beautiful sunny days in April. And so I'm spending my first days walking around Gothenburg in the rain, freezing cold, desperately trying to find a store that is still selling warm sweaters.
I didn't photoshop the photos in this post to make it look sunny. Eventually, the sun did come out and that's when I shot most of them. But I still spent most of my time indoors, trying to stay warm. Which is how I ended up with so many tips for great cafés, restaurants and shops in Gothenburg.
Da Matteo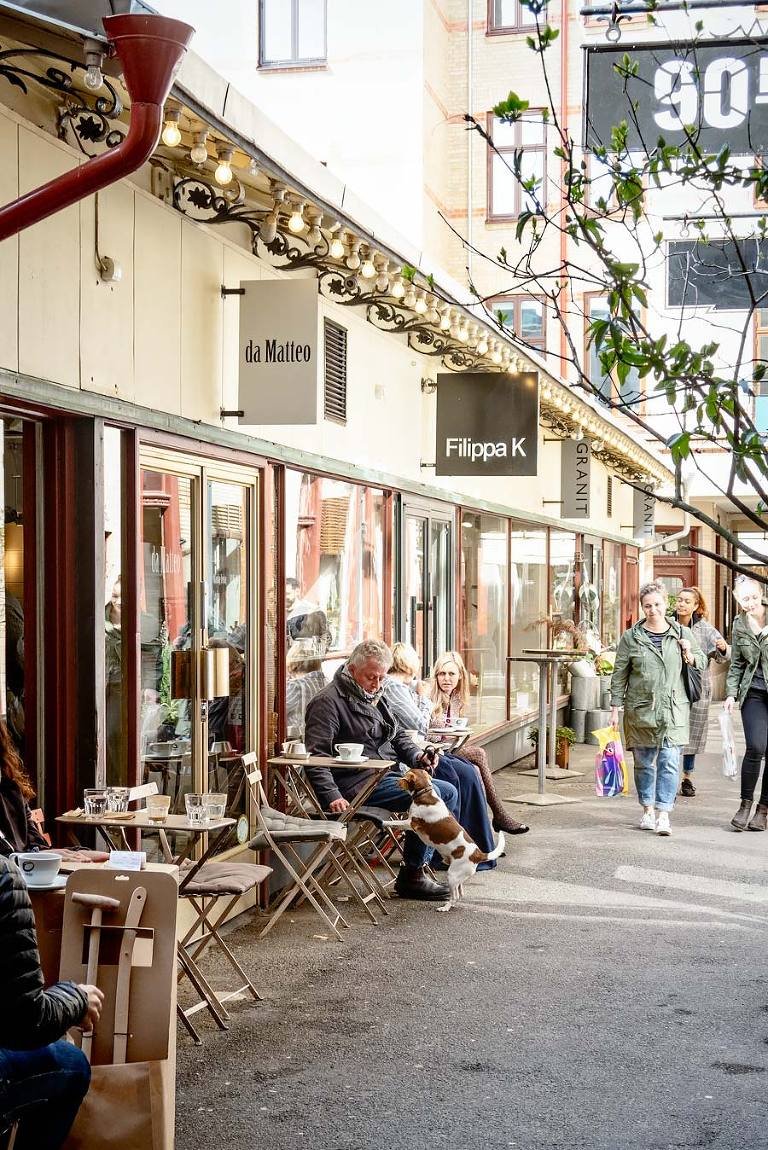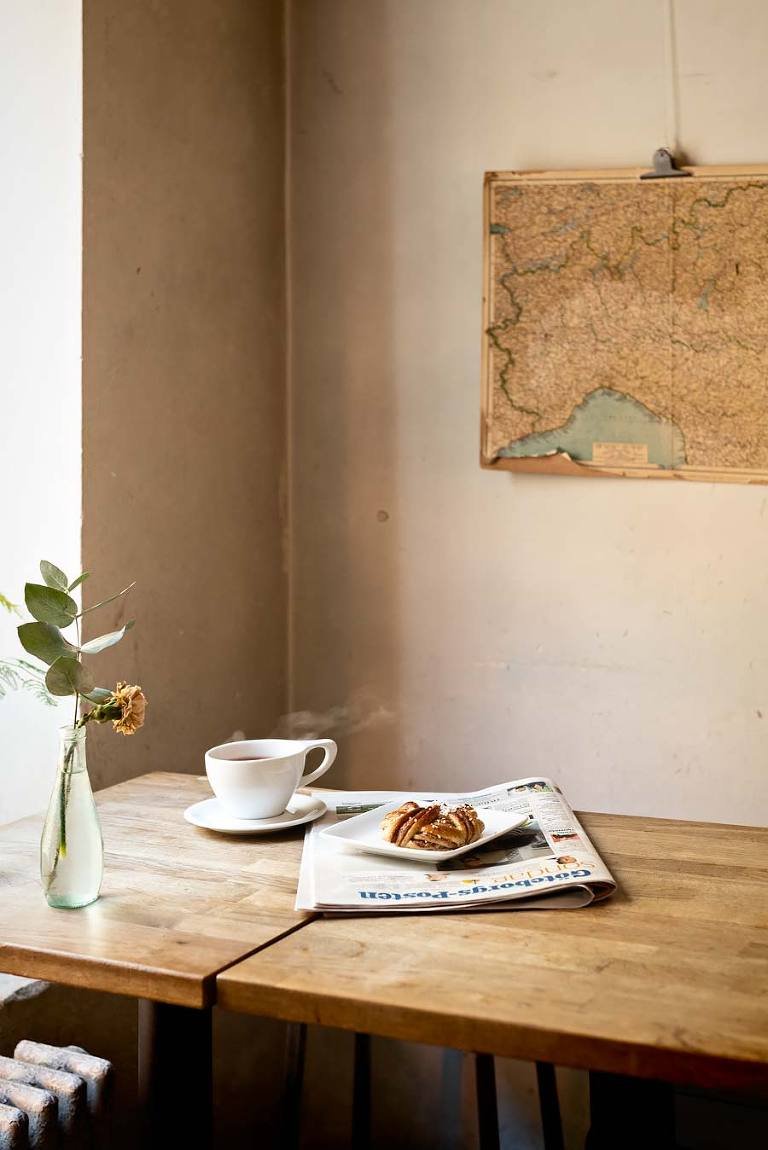 Based on my experience in Stockholm, I know that Sweden likes coffee and does cafés really well. In Gothenburg there's only one Starbucks. That doesn't mean there are no chains in this city. There's an Espresso House on every corner. But the go-to coffee shop in Gothenburg is da Matteo. They're from the city and have several cafés that are extremely popular.
The concept is sort of a mix between an Italian and Nordic coffee shop.
Website: da Matteo
Address: Vallgatan 5, 411 16 Gothenburg (and other locations)

Fish Church (Feskekorka)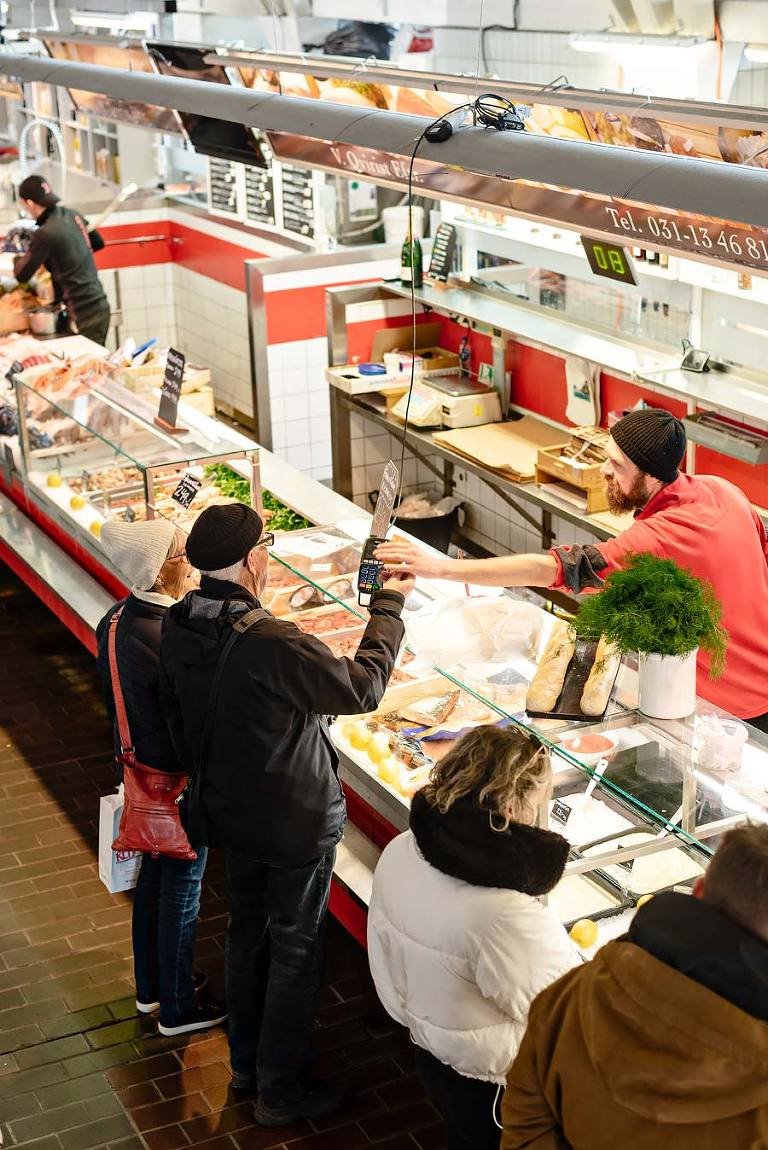 Fish Church (or Feskekörka in Swedish) is an interesting name for a a fish market. But when you see the Gothic-style building by the water, you'll understand why they call it a church. And with the city's location on the west coast of Sweden, you know the sea food will be super fresh and delicious.
Restaurant Gabriel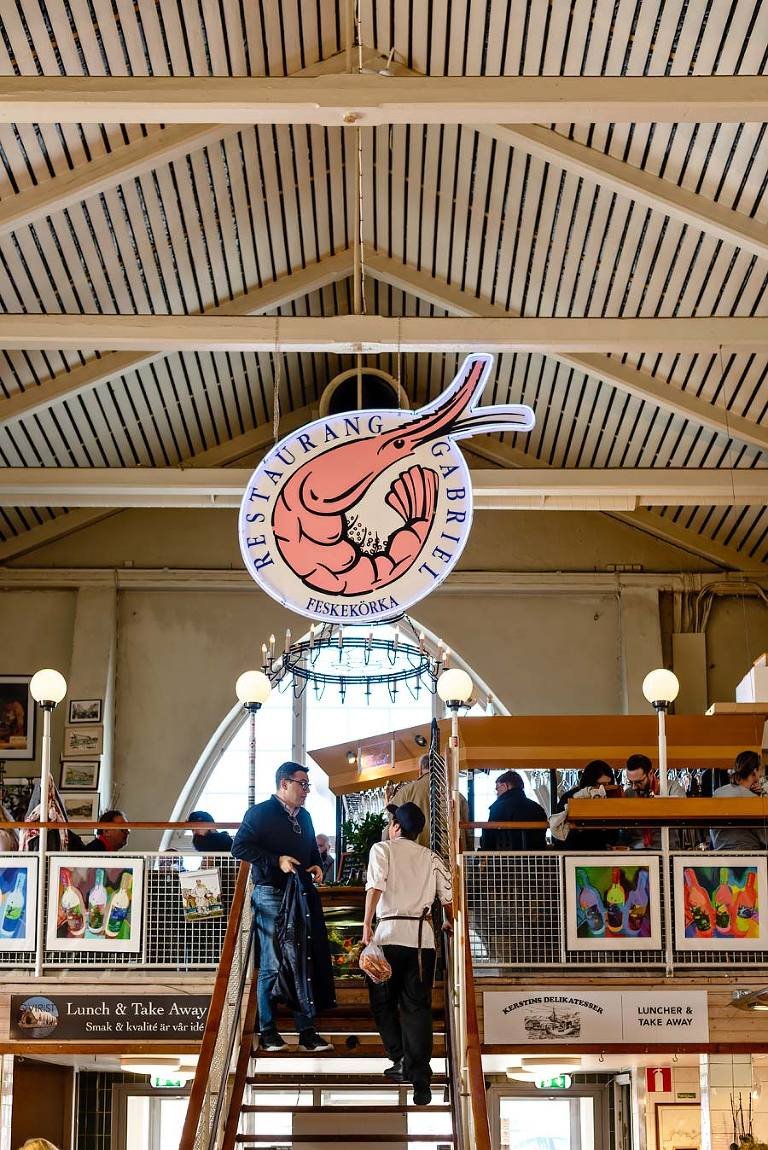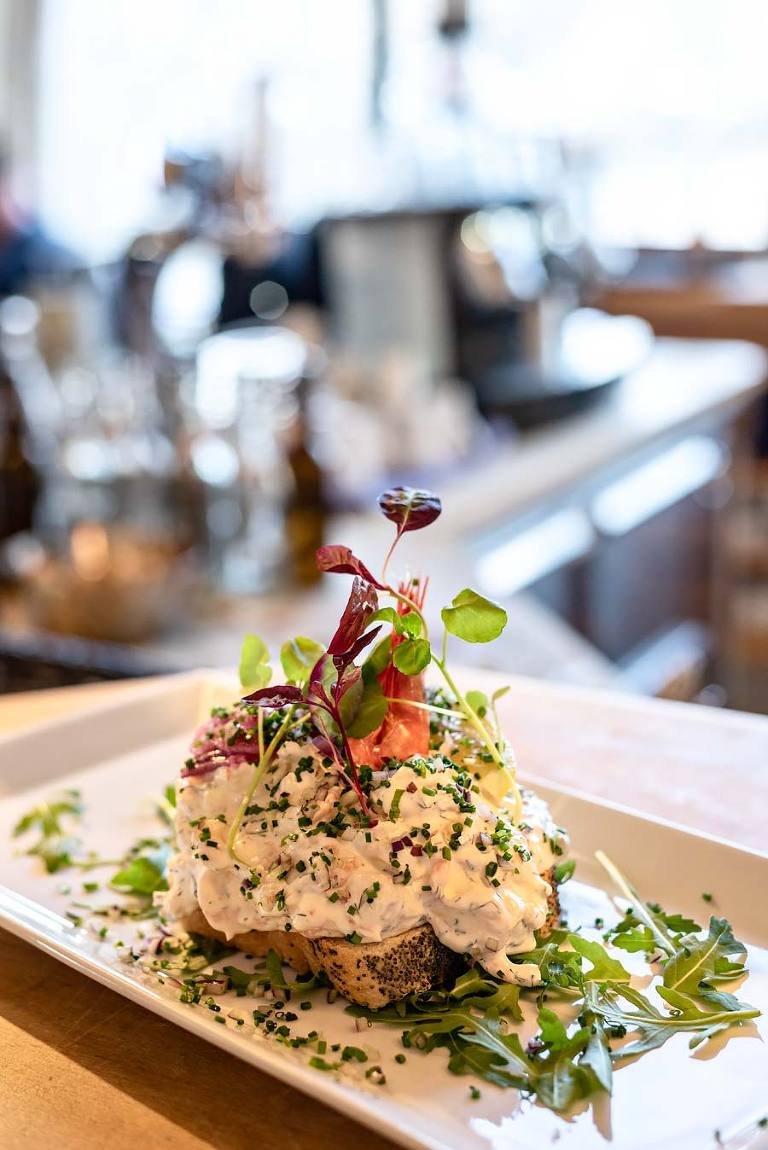 When you visit the Fish Church don't miss Restaurant Gabriel, a small but very popular restaurant. Waiters with hipster beards and tattoos serve the most delicious sea-food dishes. Sitting at the bar, watching the chefs in action, I had one of their 'classics': the shrimp sandwich à la Gabriel. Yum!
Website: Restaurant Gabriel
Address: Fisktorget 4, 411 20 Gothenburg

Rum21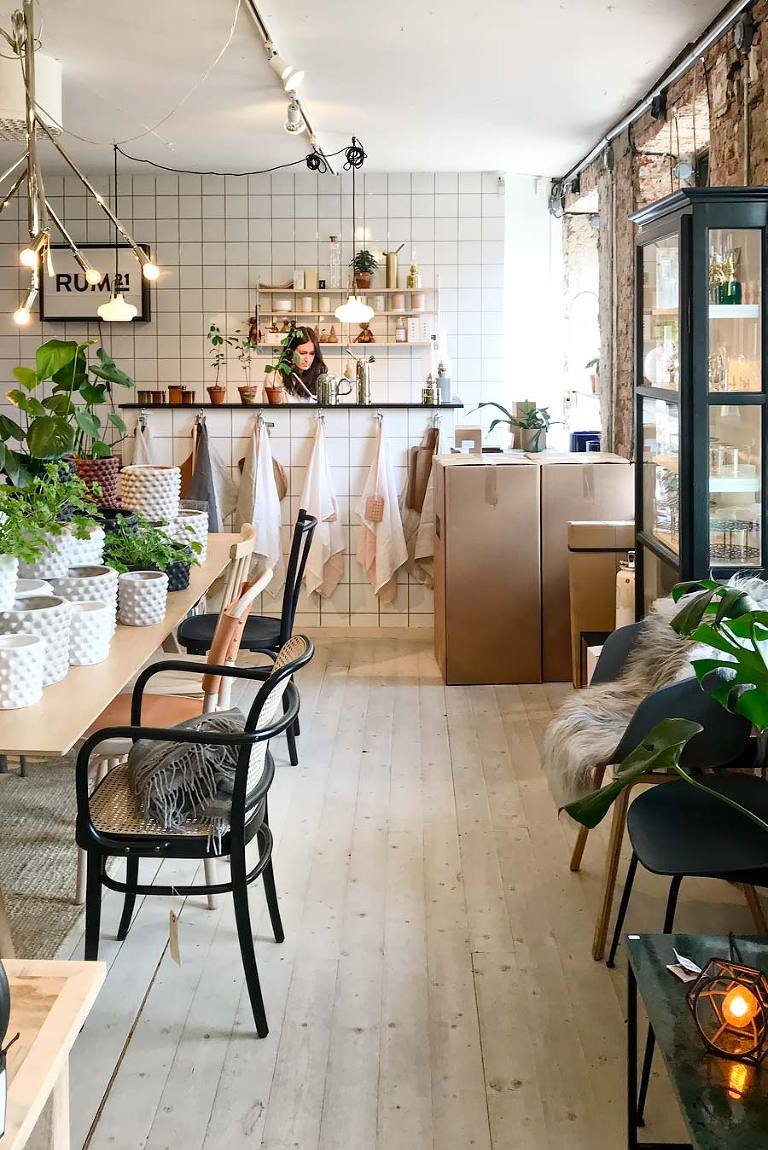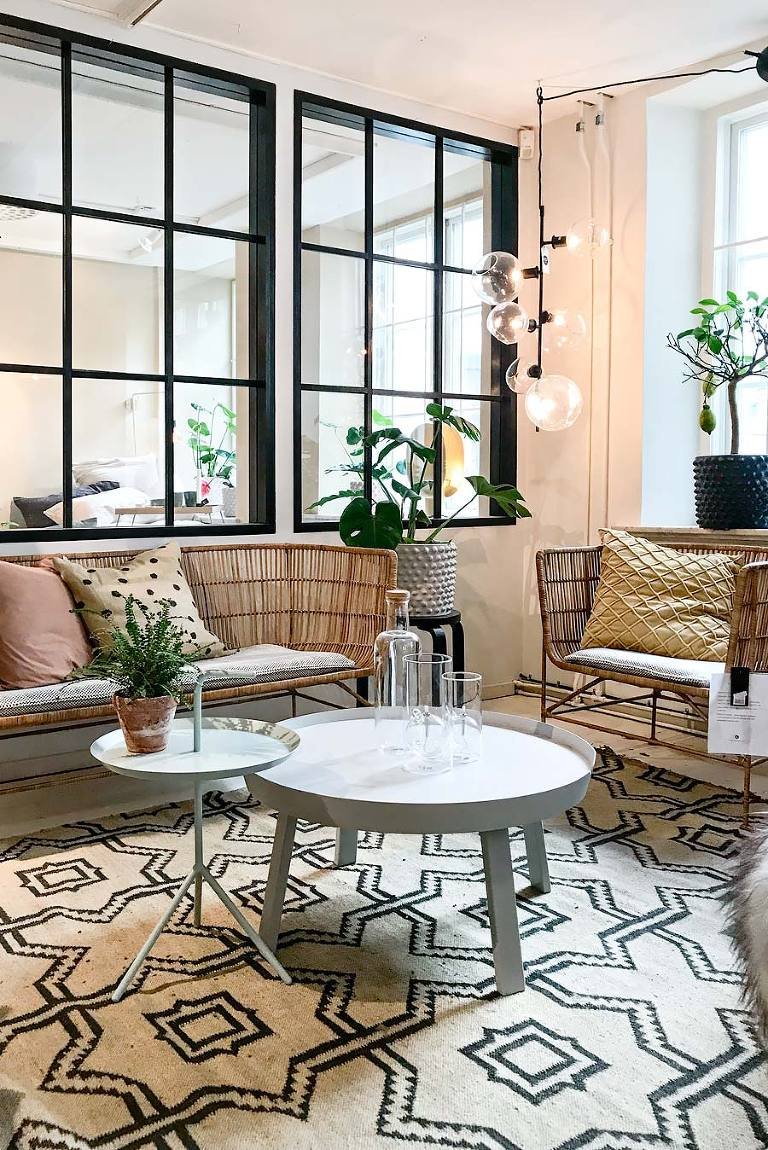 I love interior design shops like Rum21. I wish my apartment looked like this. If you don't live in Gothenburg you probably won't be able to take any of the furniture back home, but they also sell beautiful home accessories.
Website: Rum21
Address: Kyrkogatan 20-22, 411 15 Gothenburg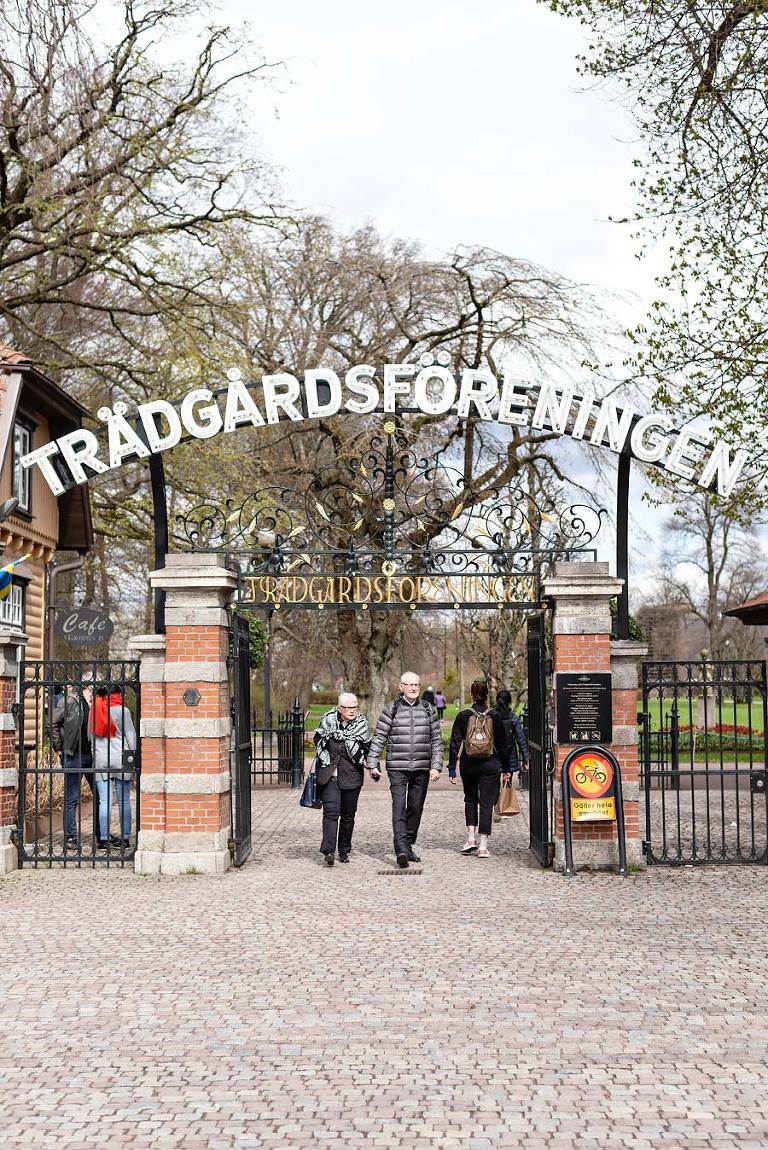 Palm House in Tradgardsforeningen
Not food or shopping related, but you can't miss this when you're in Gothenburg. So see it as a bonus tip. Trädgårdsföreningen, or the Garden Society of Gothenburg, is a beautiful 19th century park in the heart of the city with a stunning glass palm house.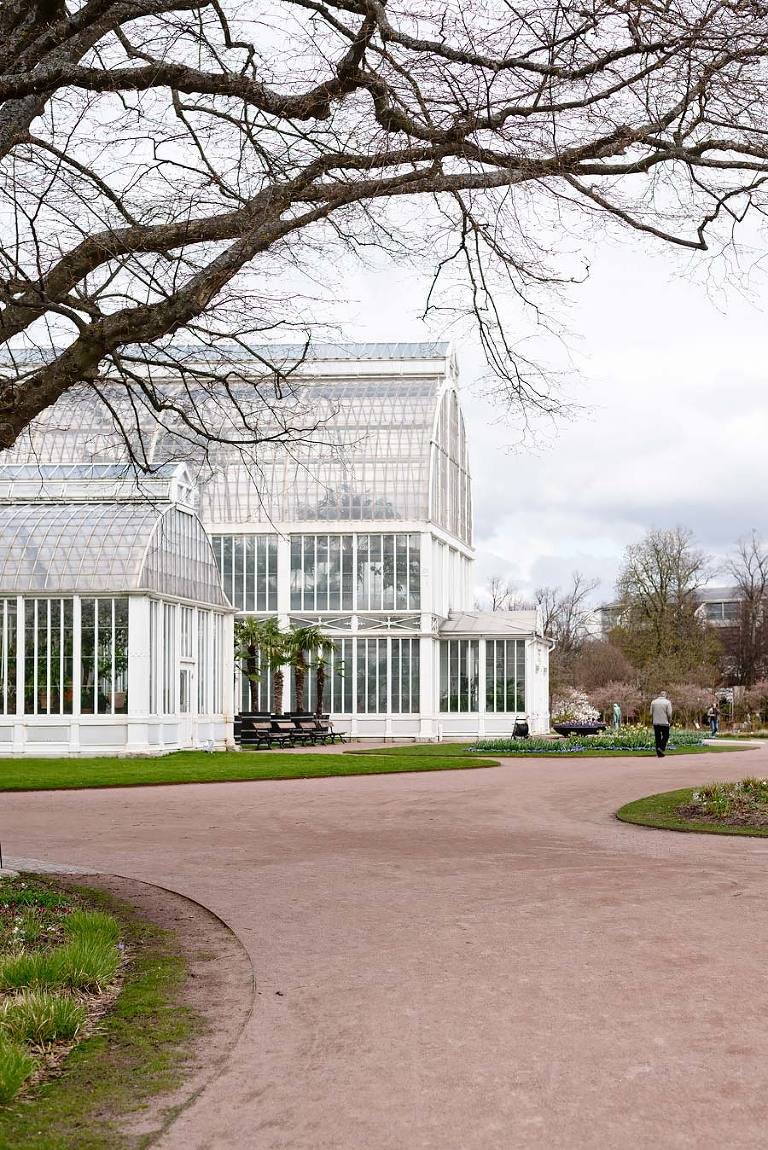 Website: Trädgårdsföreningen (Garden Society of Gothenburg)
Address: Slussgatan 1, 411 06 Gothenburg

Kafe Magasinet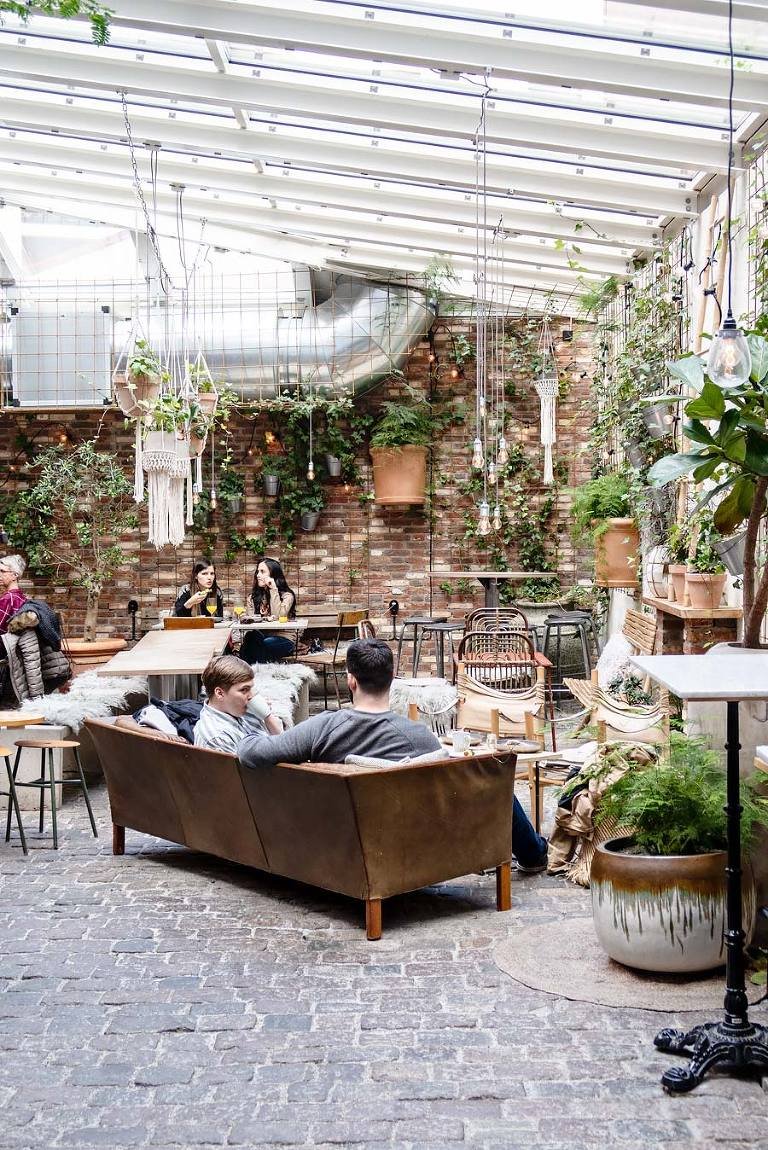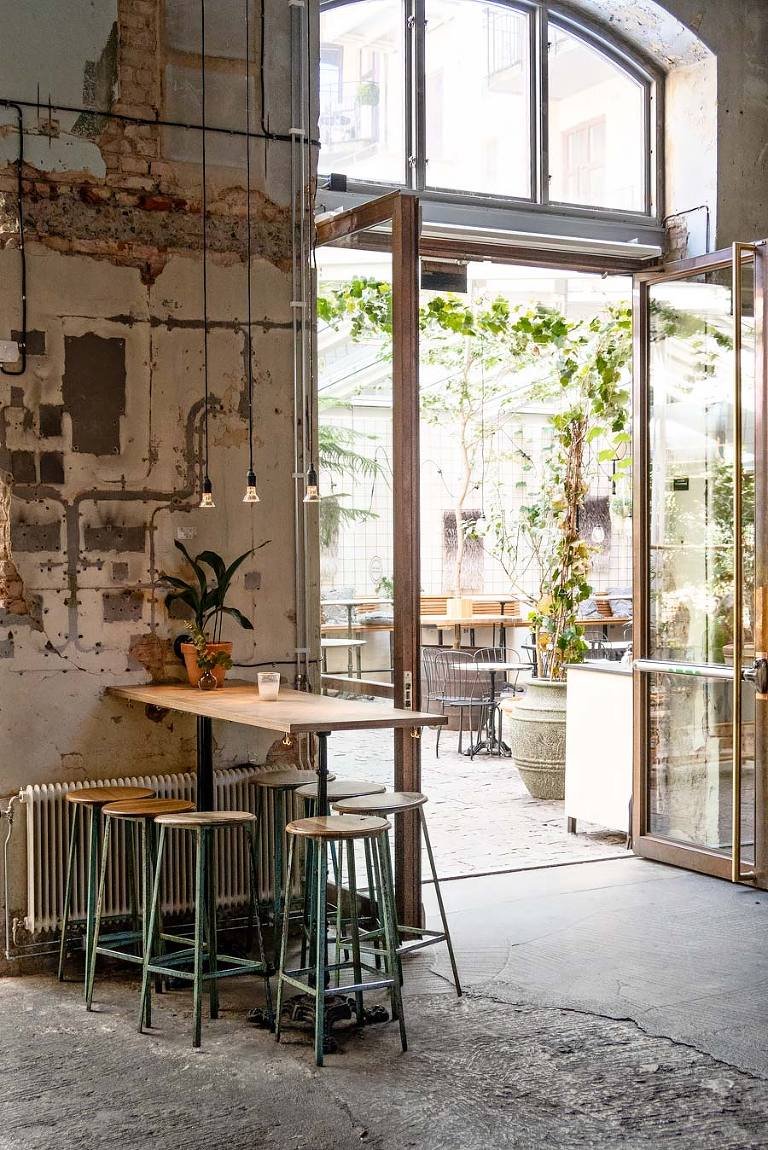 In terms of interior design, Kafé Magasinet is my favorite café in Gothenburg. One part of the café (where you order your drinks) is a former warehouse and still has that industrial feel with lots of concrete and steel. The other part is a bright conservatory with cosy seatings, a glass ceiling and lots of plants.
Website: Kafé Magasinet 
Address: Tredje Långgatan 9, 413 03 Gothenburg

Floramor & Krukatos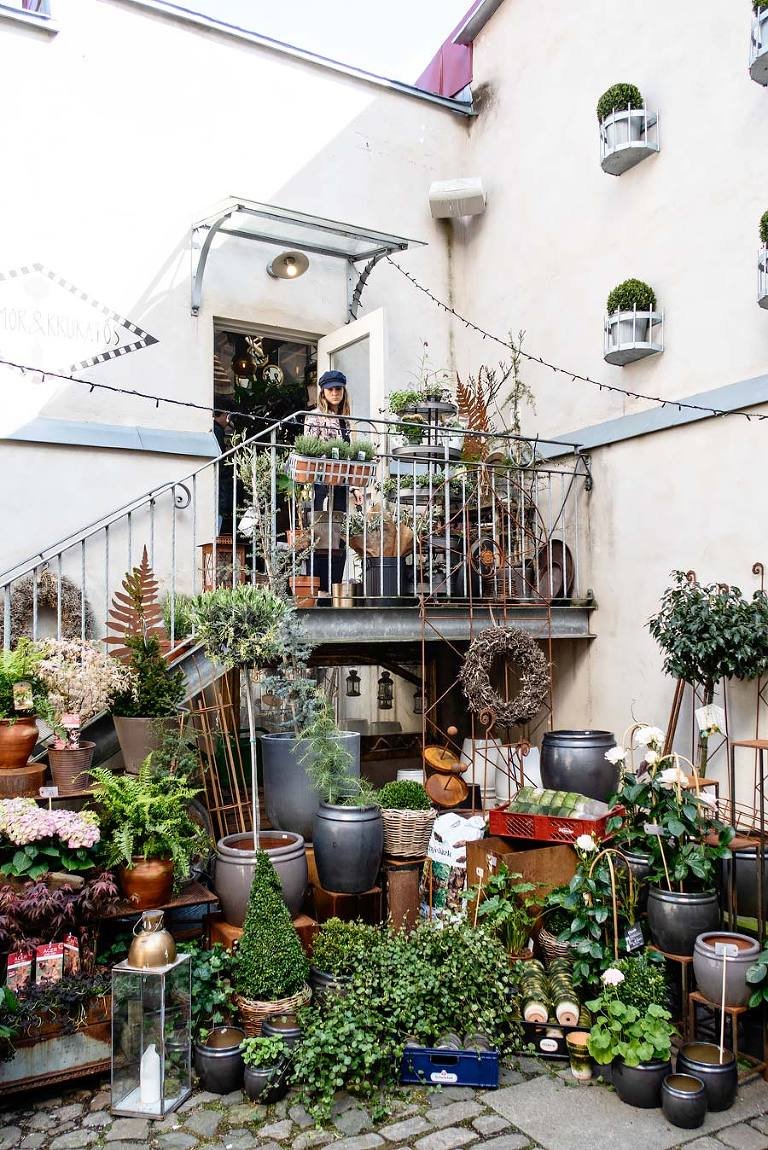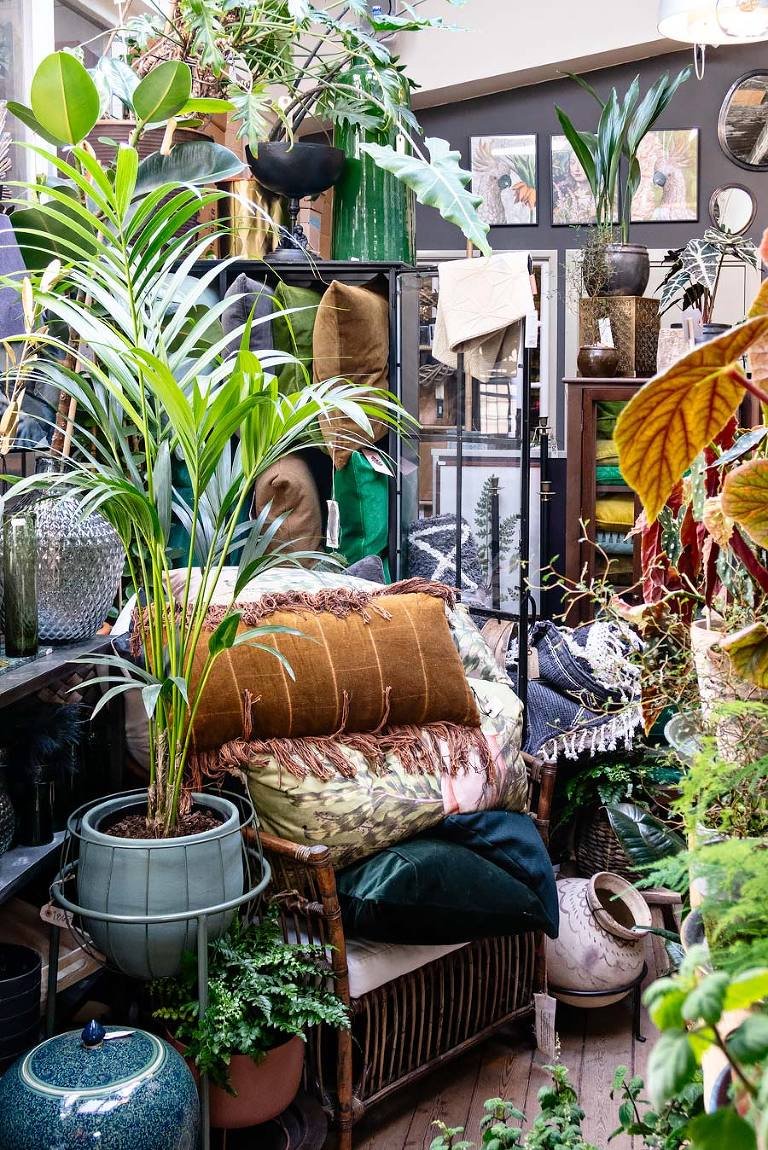 Taking care of plants is a talent I clearly don't have, but I do love having them around. Located in a small courtyard, Floramor & Krukatös is a great shop if you're looking for plants, flowers, pottery or unique home decor items.
Website: Floramor & Krukatös
Address: Kaserntorget 8, 411 18 Gothenburg

Street Food: Strommingsluckan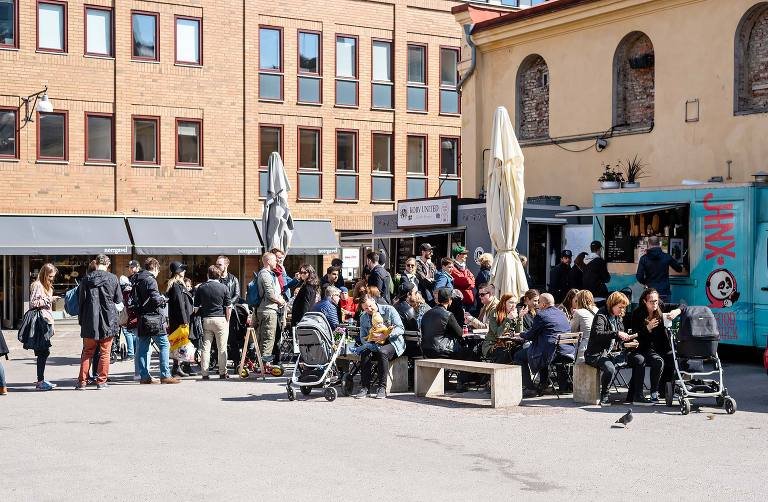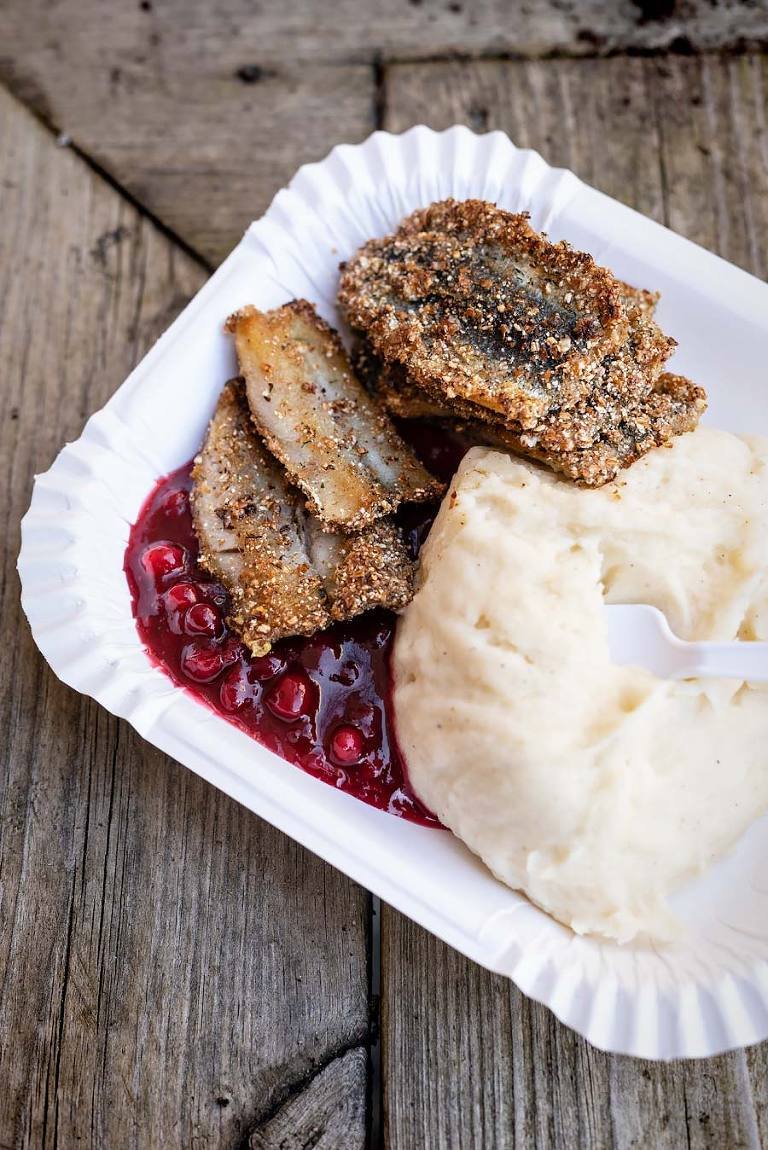 If you want to try some local street food, then go to the square on Magasinsgatan around lunch time (Monday – Saturday) for the Strömmingsluckan food truck. I tried their specialty, fried herring with mashed potatoes and lingonberry sauce, and really liked it. I've eaten raw herring my entire life but never tried it fried. It tastes completely different, but very tasty.
Website: Strömmingsluckan
Address: 17, Magasinsgatan, 411 18 Gothenburg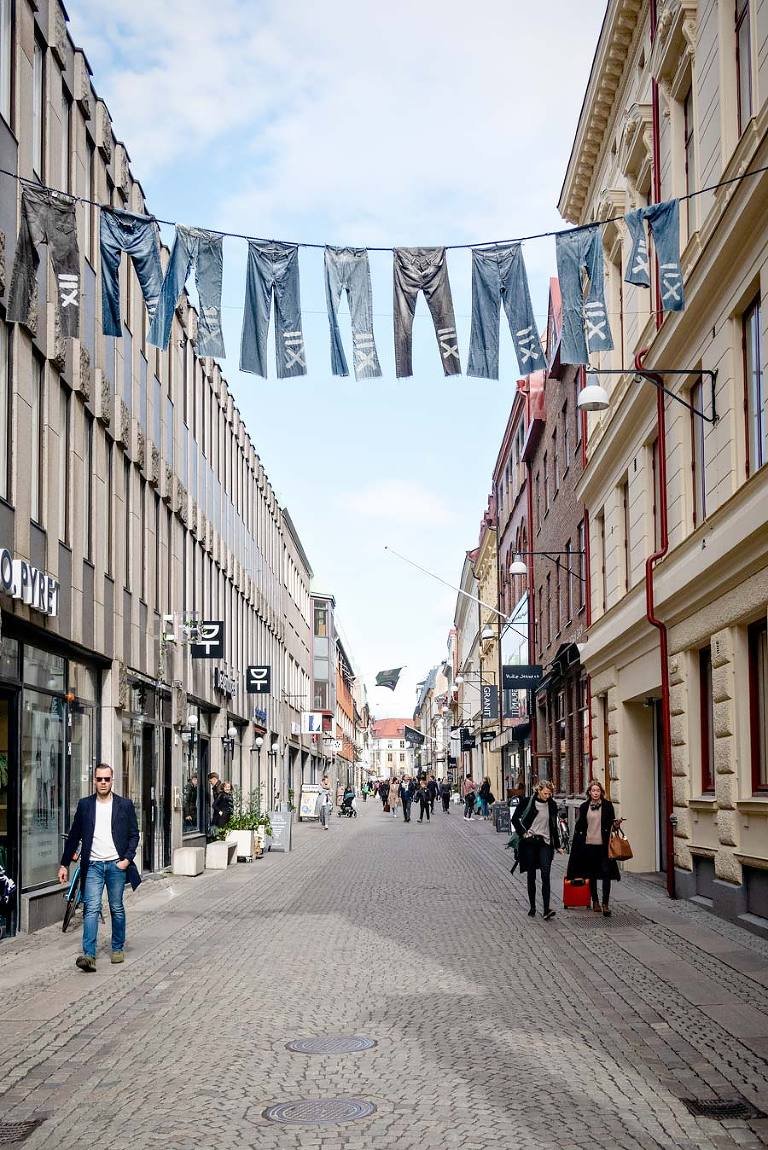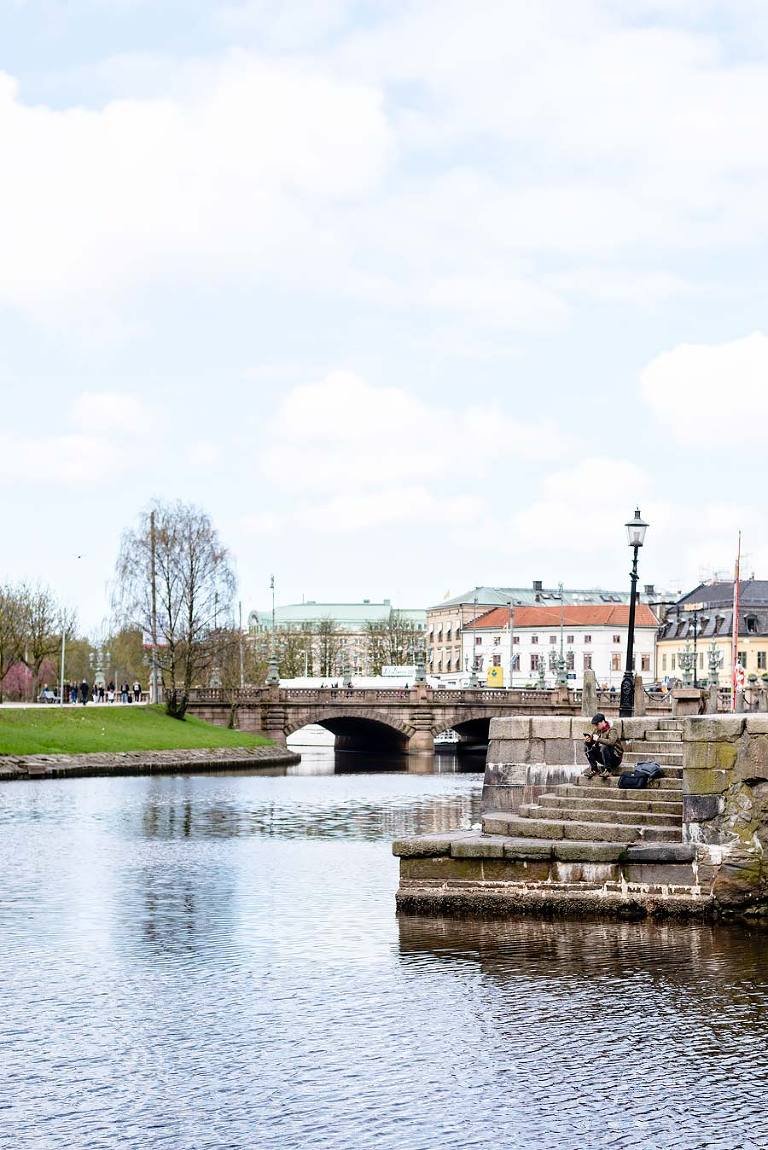 Llama Lloyd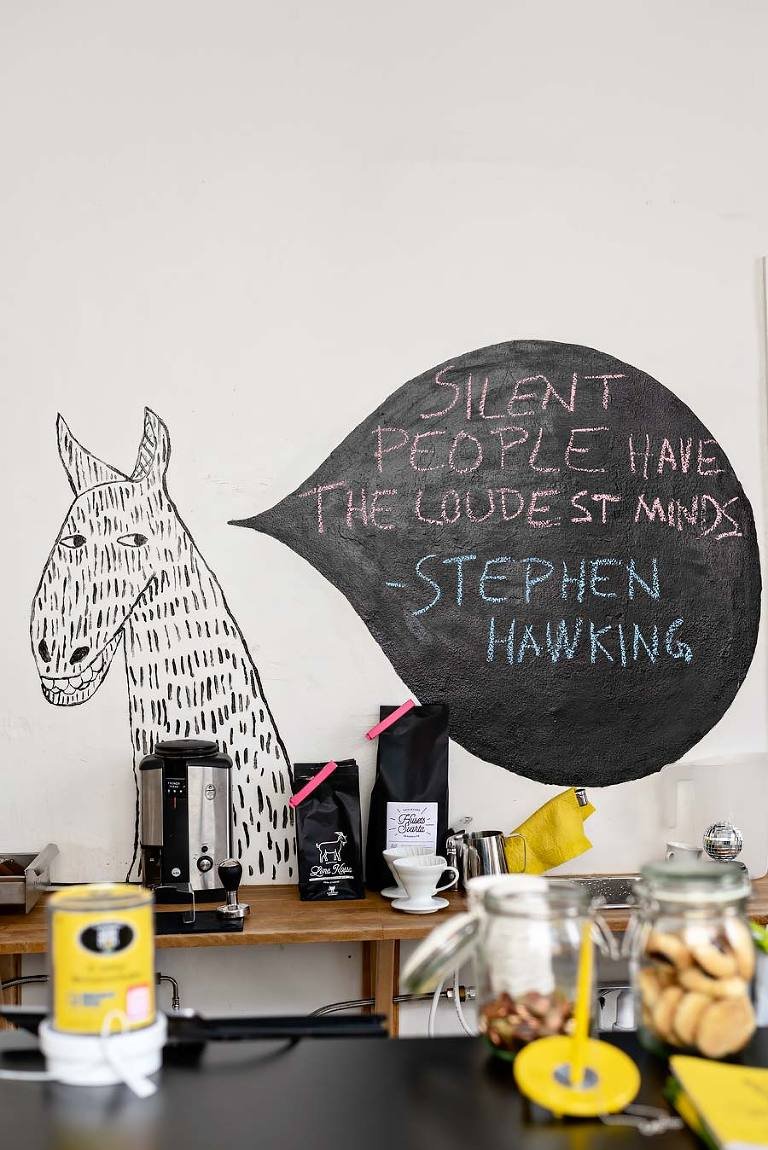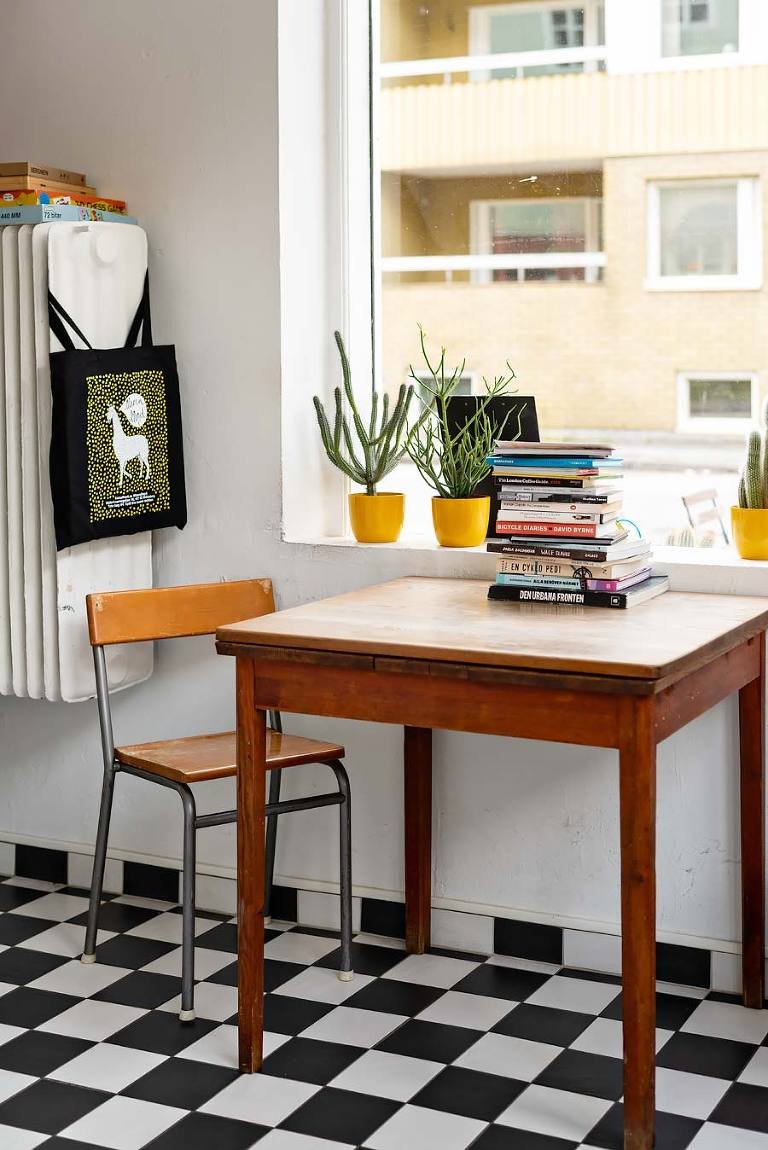 As I mentioned before, the city centre can easily be explored on foot. But if you're really into coffee (we're in the country of 'fika' after all), then there are two places that are worth a little detour. Across the river, in Hisingen, is a small and a bit quirky neighborhood café called Llama Lloyd. The excellent coffee is served in bright yellow cups, the only colour in the otherwise black-and-white interior. And if you arrive on a bike you'll get a 10% discount.
Website: Llama Lloyd
Address: Väderkvarnsgatan 16a, 417 03 Gothenburg

Alkemisten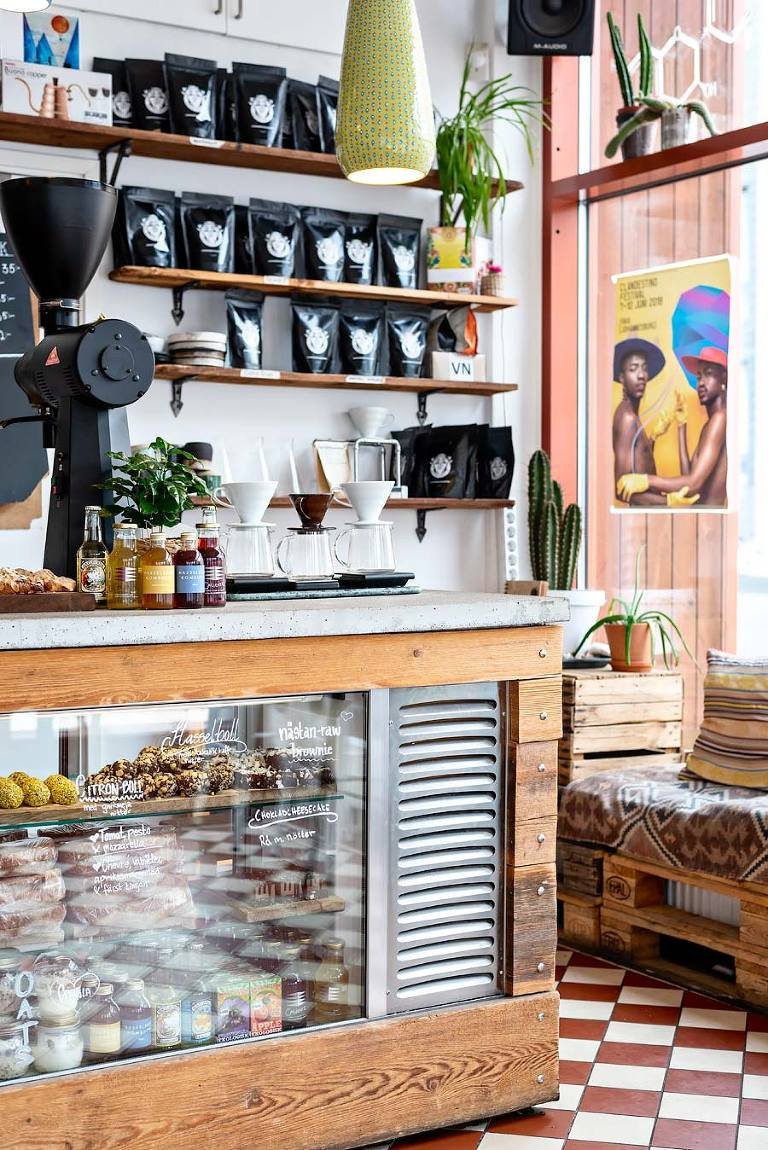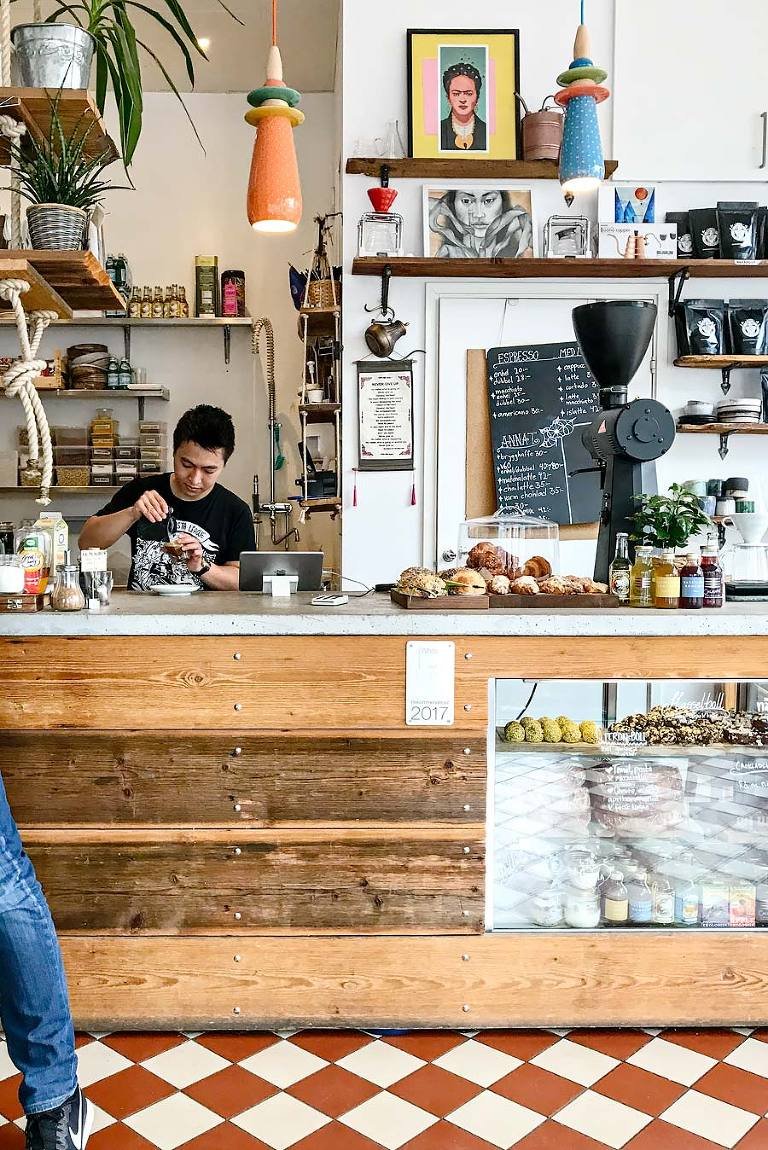 Not far from Llama Lloyd, also in Hisingen, is the café where I had the best coffee in Gothenburg: Alkemisten. Now apart from the good coffee, I didn't really enjoy Hisingen all that much. Even though it's being described as up and coming, there's not that much to do. Plus the 30 minute walk to get there (I would recommend cycling) also isn't that interesting – except maybe the part where you cross the river. So if you don't have that much time in Gothenburg, I would skip it.
That being said, I did have enough time, and really enjoyed Alkemisten. Great coffee, great snacks and a friendly café, what's not to love?!
Website: Alkemisten Kaffebar
Address: Gustaf Dalénsgatan 14, 417 05 Gothenburg

Grandpa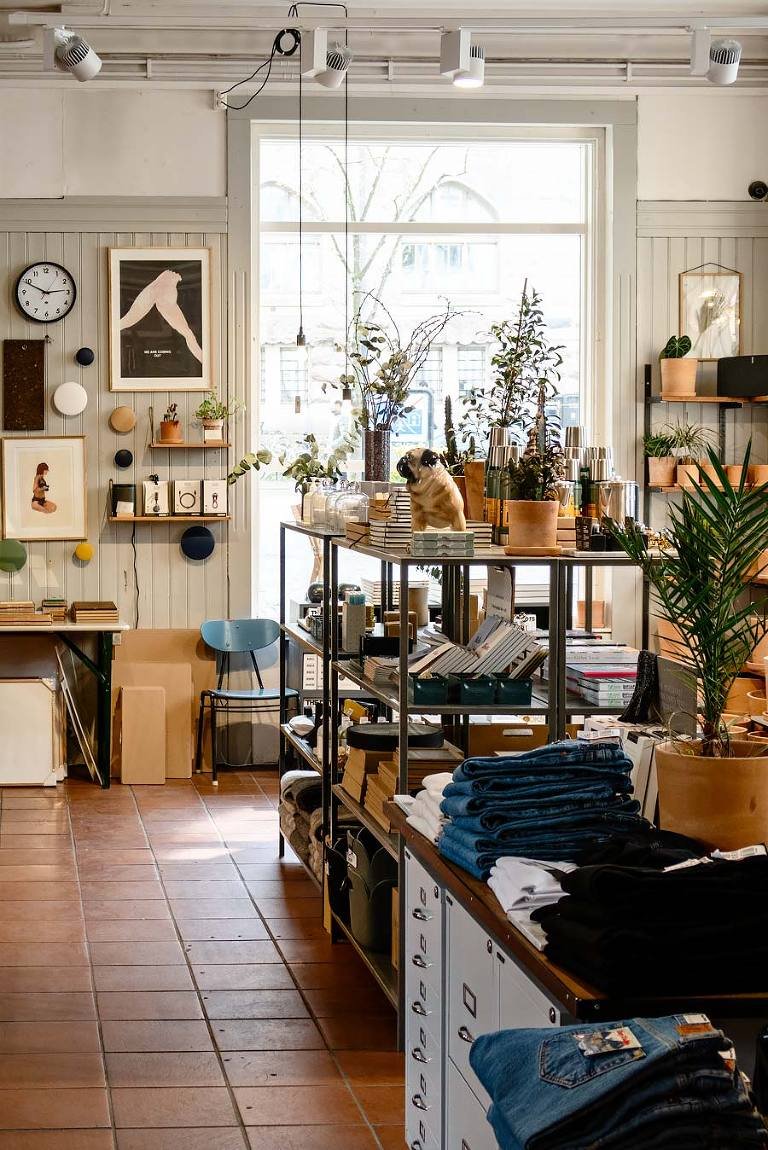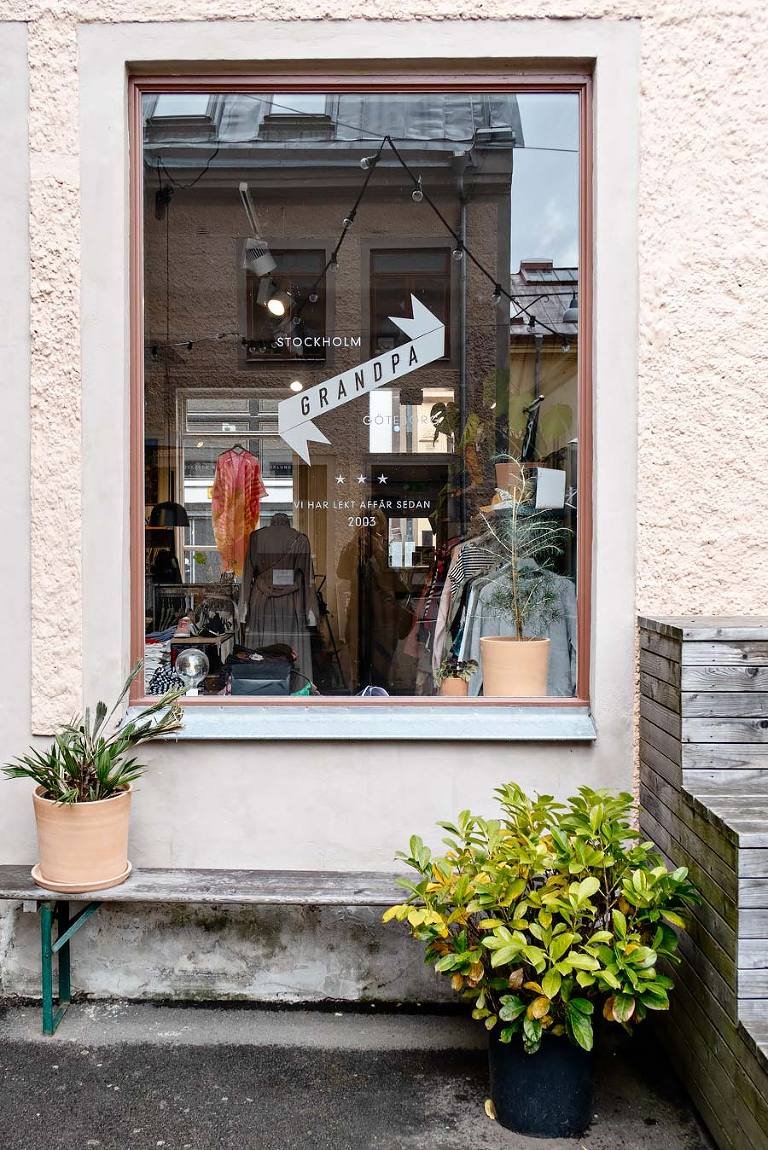 Concept store Grandpa was one of my favorite discoveries in Stockholm. Knowing they also have a store in Gothenburg, I couldn't leave without checking it out. The store is smaller than the one in Stockholm, but still has an amazing selection of books, gadgets, interior design and fashion (both Scandinavian and international).
Website: Grandpa 
Address: Vallgatan 3, 411 16 Gothenburg

Haga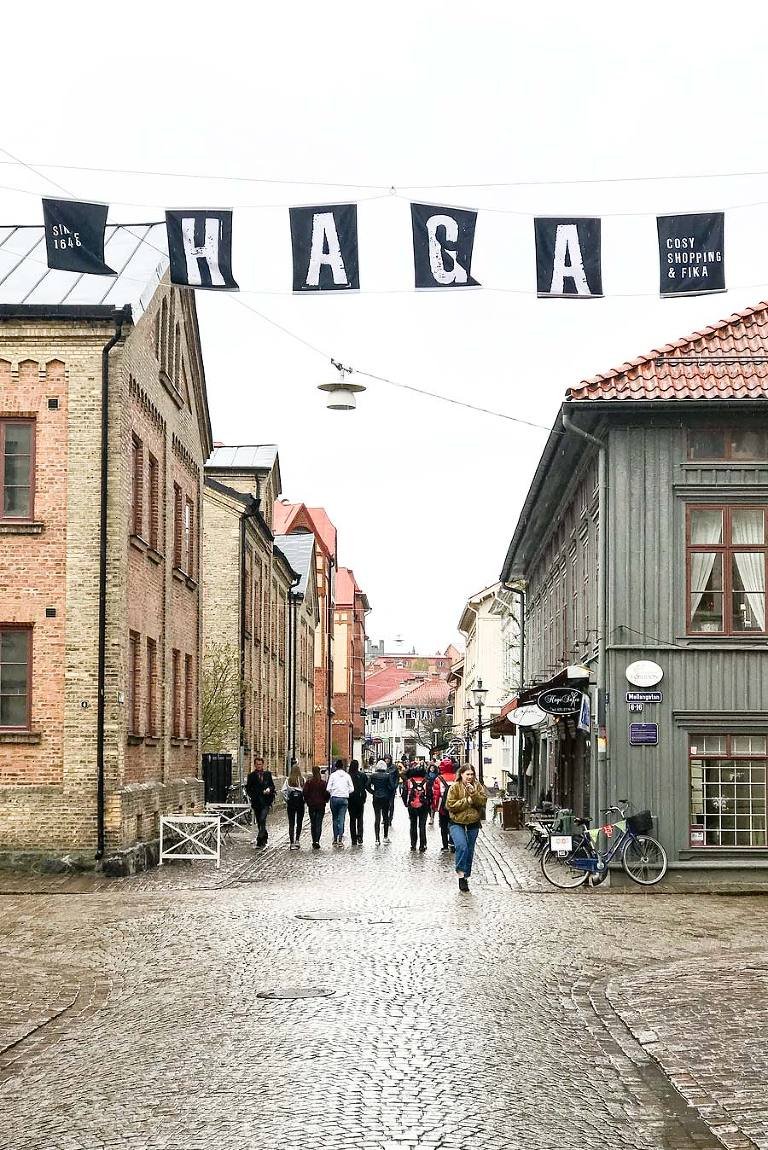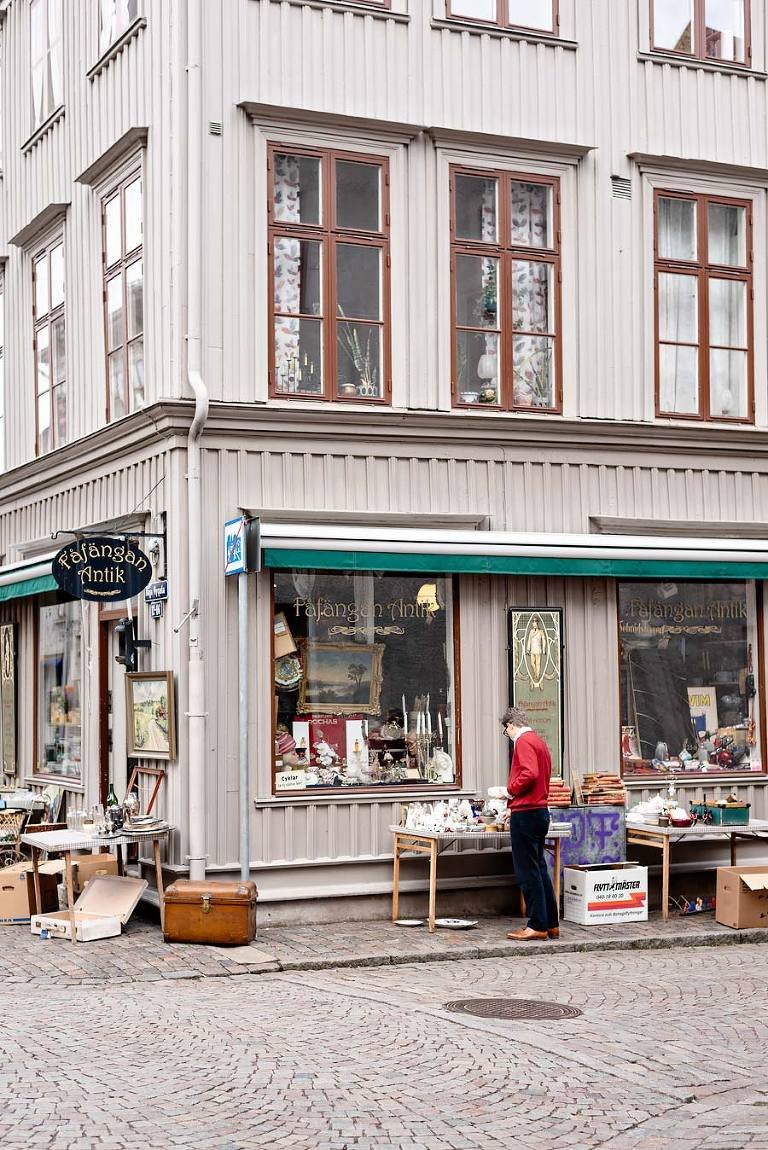 The most charming, picturesque part of Gothenburg is Haga. Dating back to the 17th century with wooden houses and cobblestone streets, this is Gothenburg's oldest district. It's mostly car-free and the best place to find small boutique shops selling antiques, clothes and interesting home design. There are also plenty of cafés, some of them selling giant-sized cinnamon buns. I found it all a bit touristy, but still very much worth a visit.
Address: Haga Nygata (main shopping street)
Other tips for visiting Gothenburg
Gothenburg airport to city centre
The best way to get from the airport to the city centre of Gothenburg (if you don't want to take a taxi) is using the Flygbussarna airport coaches. They depart every 12 minutes and have four stops in the city, so one of them is probably close to your hotel. You can get tickets at the airport when you arrive (there's a ticket machine when you exit the airport to the bus stop). But even easier is buying them online and using an e-ticket on your phone.
Where to stay in Gothenburg
Gothenburg has some very charming and beautiful boutique hotels where I would love to stay one day, such as Hotel Pigalle and Hotel Bellora. Unfortunately they were above my budget for this trip, so I decided to stay at the Radisson Blu Scandinavia Hotel. In general it's not the most exciting hotel, but some of their rooms (including the one that I booked) have just been renovated and look beautiful and modern. Plus its location (across the street from Central Station and around the corner from Trädgårdsföreningen) is perfect.