Visiting Penang in Malaysia wasn't really planned. At least not when I started my three-month trip. I knew I would end my journey in Singapore, but when that moment came closer and closer I still didn't know where I would be the week before.
The original plan – as I wrote in my post before I left – was to go to French Polynesia. Enjoy some time relaxing on the beach and do nothing but swim, read, sleep and drink cocktails. But after my time in New Zealand I preferred going somewhere that would take me closer to Singapore, not going further in the opposite direction.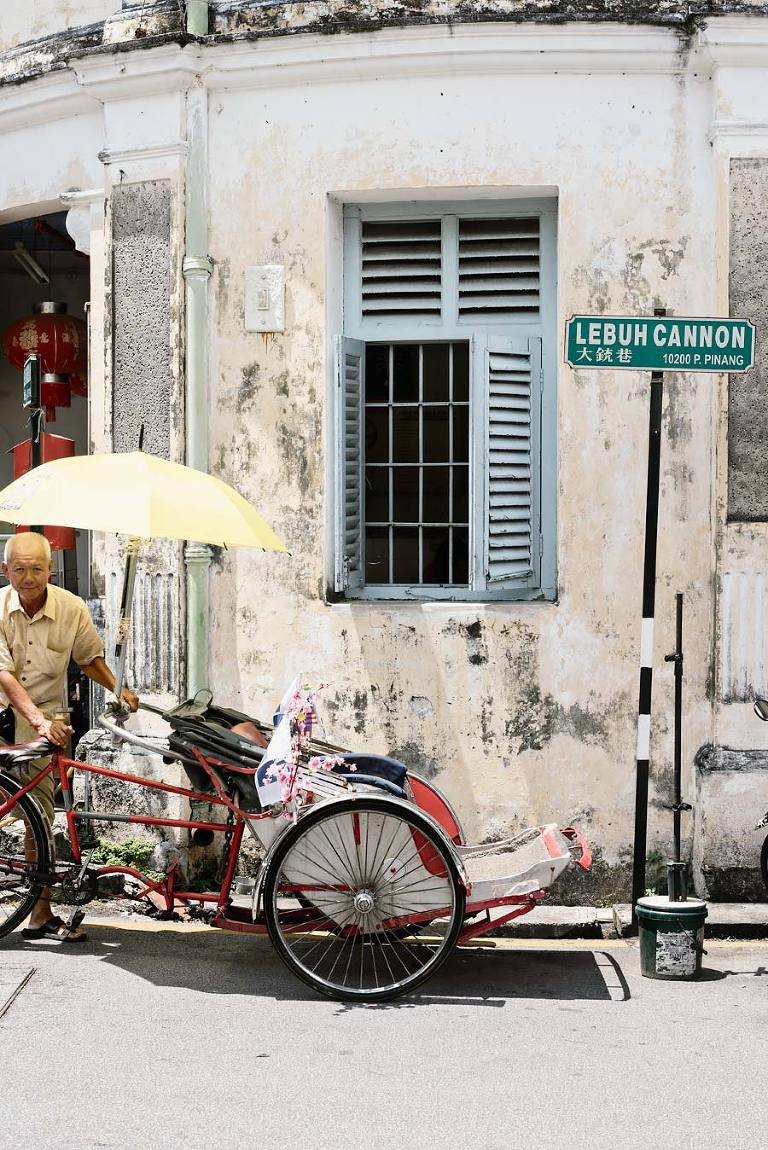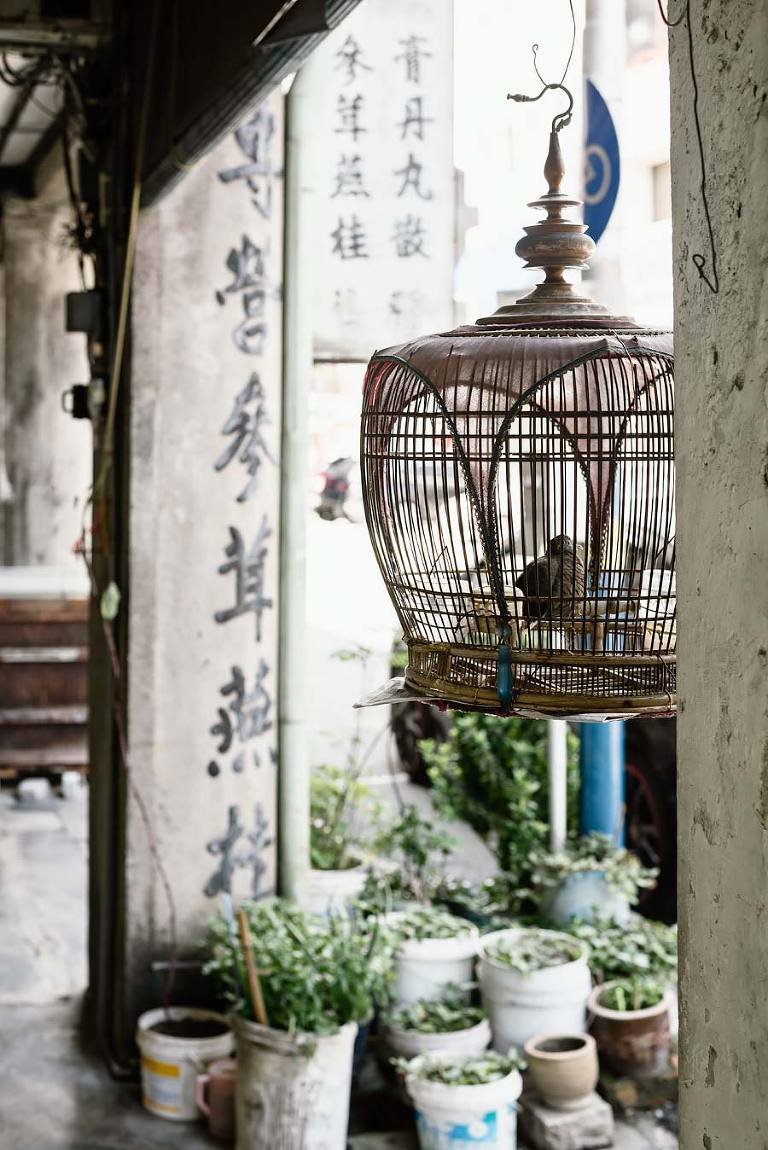 And so I finally made up my mind and booked a ticket to Malaysia. When you only have seven days in a country, there's only so much you can do and see. But there was one place I knew I had to visit: George Town on the Penang island.
Among foodies, Penang is mostly known as the place to get the best food in South East Asia. And while it's easy to spend your time eating until you can't eat no more, the island's capital George Town has more to offer than food.
Listed as a UNESCO World Heritage Site, the old streets and historic landmarks are a photographer's dream. I normally try to limit the number of photos I share in a post, but in this case I really struggled. It's impossible to put your camera away and stop taking pictures. I tried, didn't work.
Original Street Art in George Town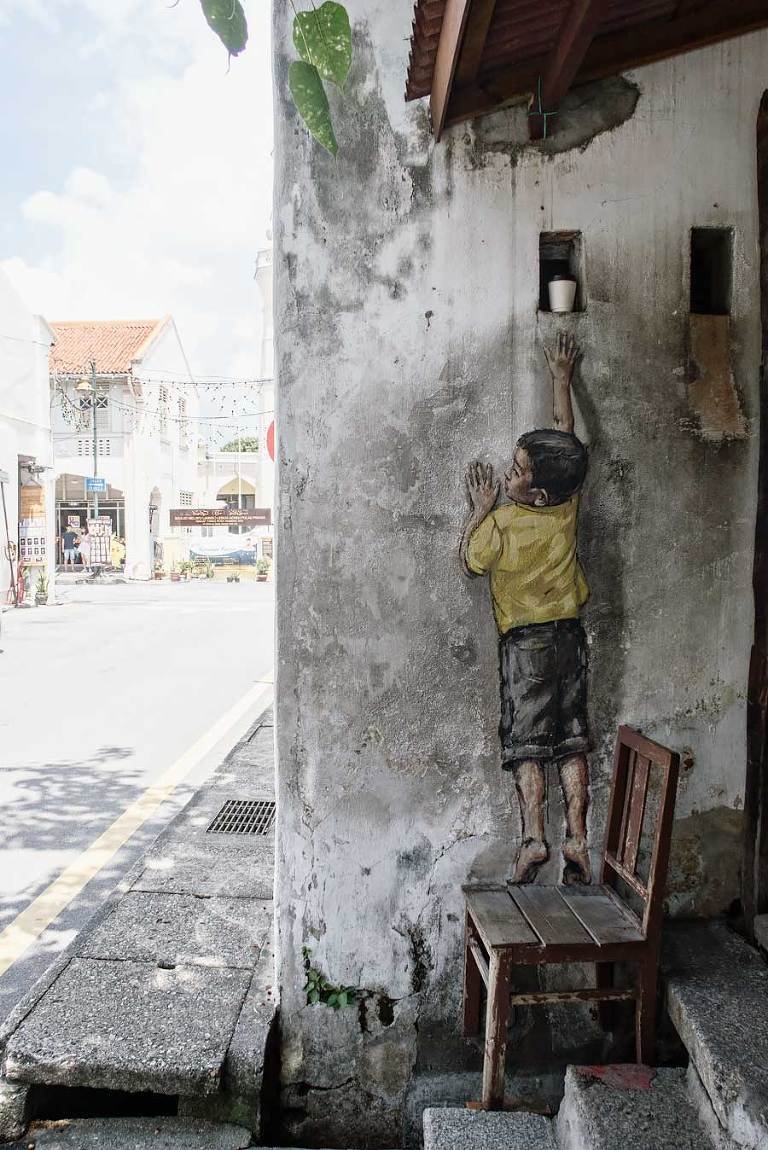 While the title 'Food capital of South East Asia' is well-deserved, the street art in George Town certainly deserves a title of its own. You'll find it in every street and it's incredible.
Most of the famous murals – such as the ones I'm sharing here – are made by the same Lithuania-born street artist Ernest Zacharevic.
George Town's Beautiful Mansions & Pretty Houses
The street art may be new, the walls they're painted on are usually very old. I have no idea in what condition the houses are once you go in, but many look beautiful from the outside.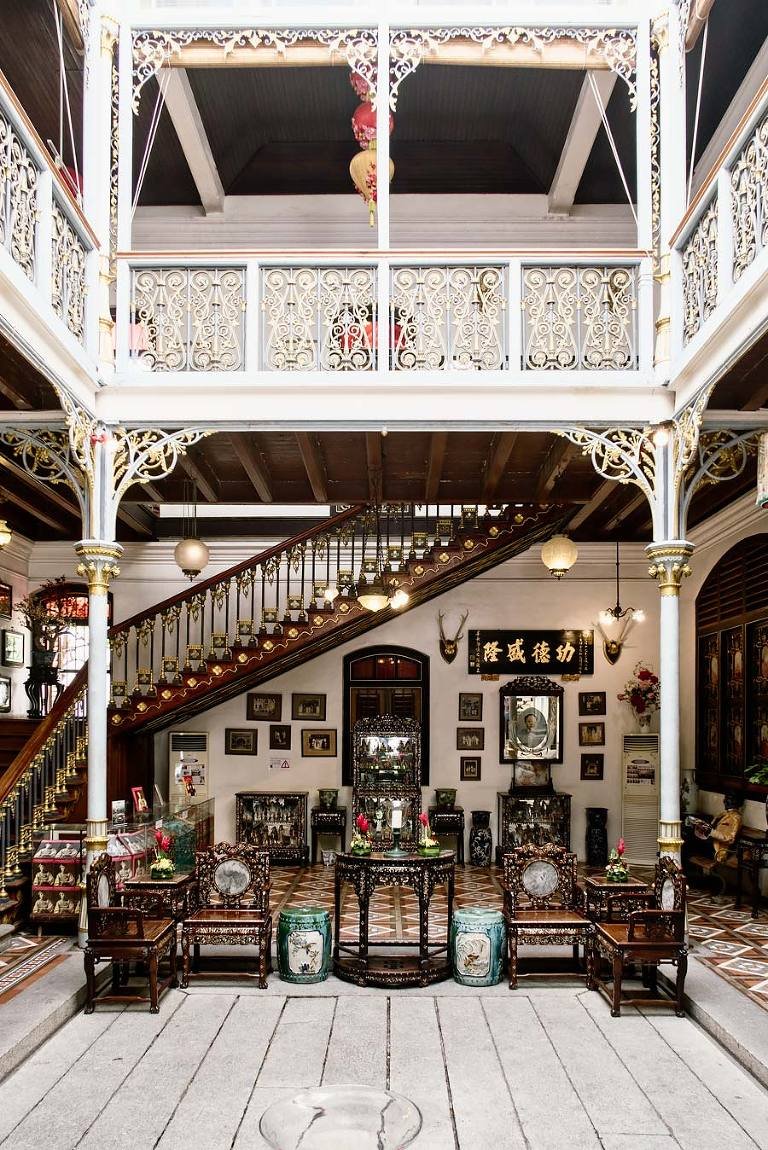 I really enjoyed visiting two mansions where once prominent members of the George Town community lived: the Pinang Peranakan Mansion and the Cheong Fatt Tze Mansion (also known as 'The Blue Mansion'). The first one you can explore by yourself after paying the admission fee. For the Cheong Fatt Tze Mansion you need to join one of the daily tours.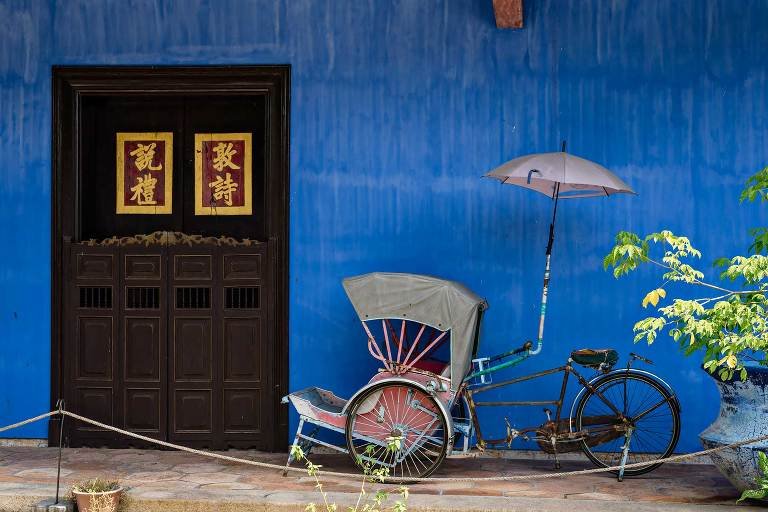 Today the Blue Mansion is also a boutique hotel, so if you're looking for a beautiful place to stay in George Town you can of course also book one of their hotel rooms. I stayed at the Eastern & Oriental Hotel, which is probably Penang's most famous luxury heritage hotel.
South-East Asia's Best Street Food
Okay, and now we can finally talk about the food in Penang. And then especially the hawker food you can buy on the street.
You'll find it any time of day on every street corner, but it's around 7pm when the hawker centres really come to life. By then the temperature and humidity are much more bearable, and locals gather around the tables and plastic chairs next to the food stalls.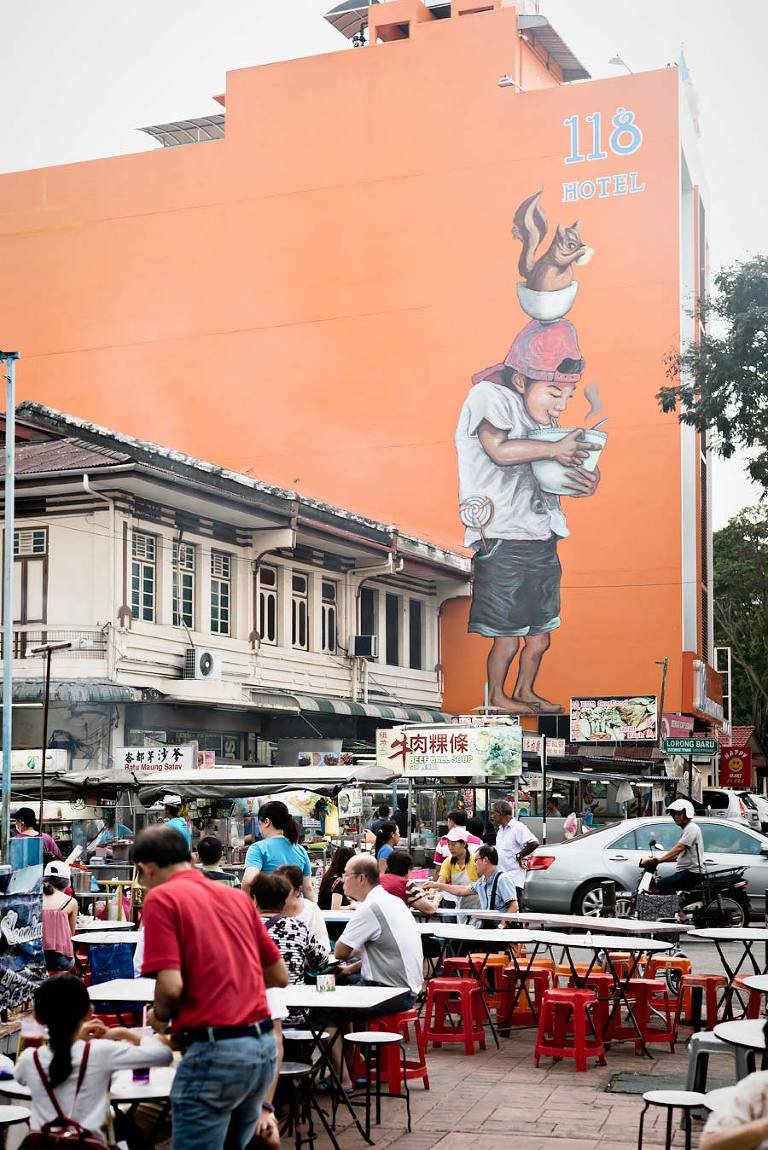 Forget about the restaurants in George Town, this is where you want to be in the evening. My favorite is the New Lane Hawker Center (Lorong Baru). Here you'll find all the famous street food dishes. Order one at the food stall, tell them where you'll be sitting and you pay (less than $1) when they bring the food to you. And then eat, repeat, eat, repeat…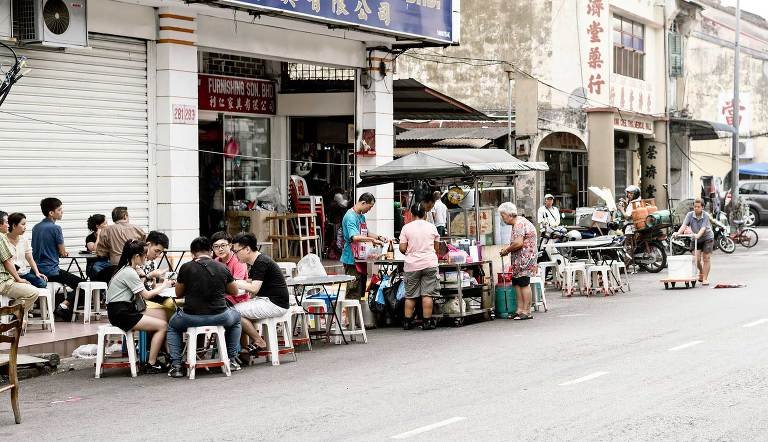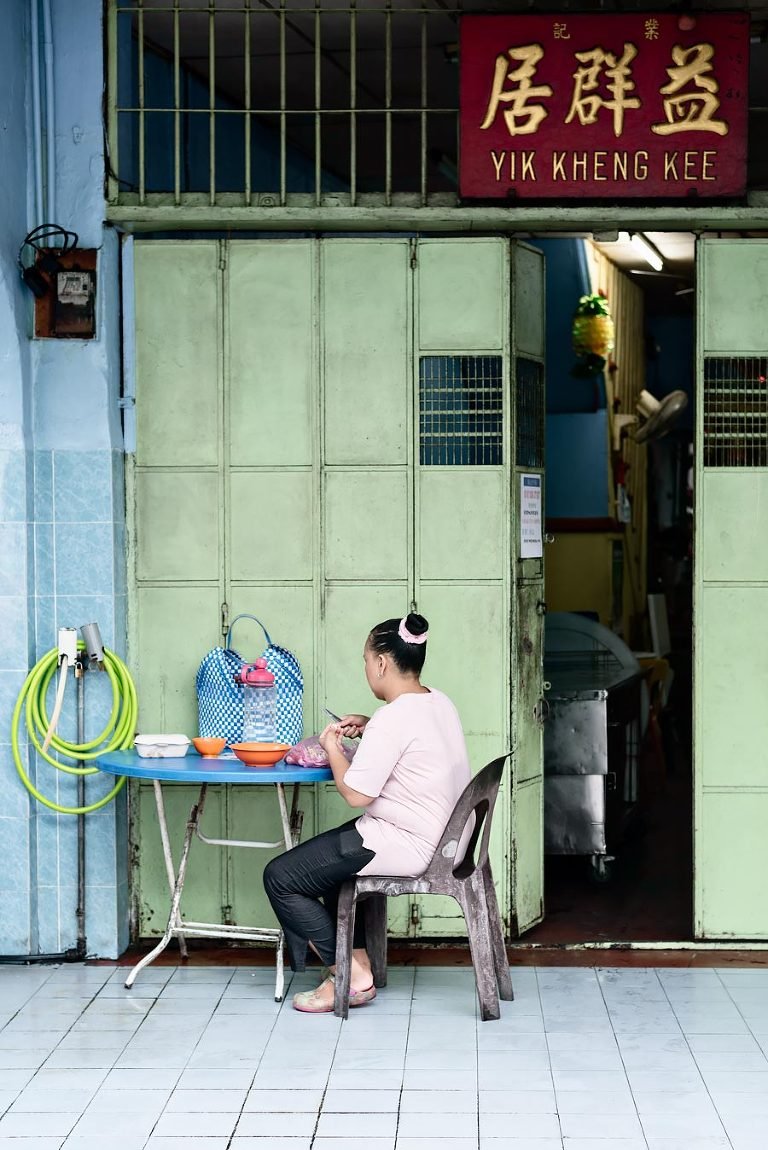 One week in Malaysia certainly doesn't make me an expert, but I would highly recommend trying Asam laksa (pictured above in the purple bowl), Char kway teow, Curry mee (white bowl with green spoon) and Chendul (see below: green palm flour 'noodles' in coconut milk with palm sugar, kidney beans and shaved ice).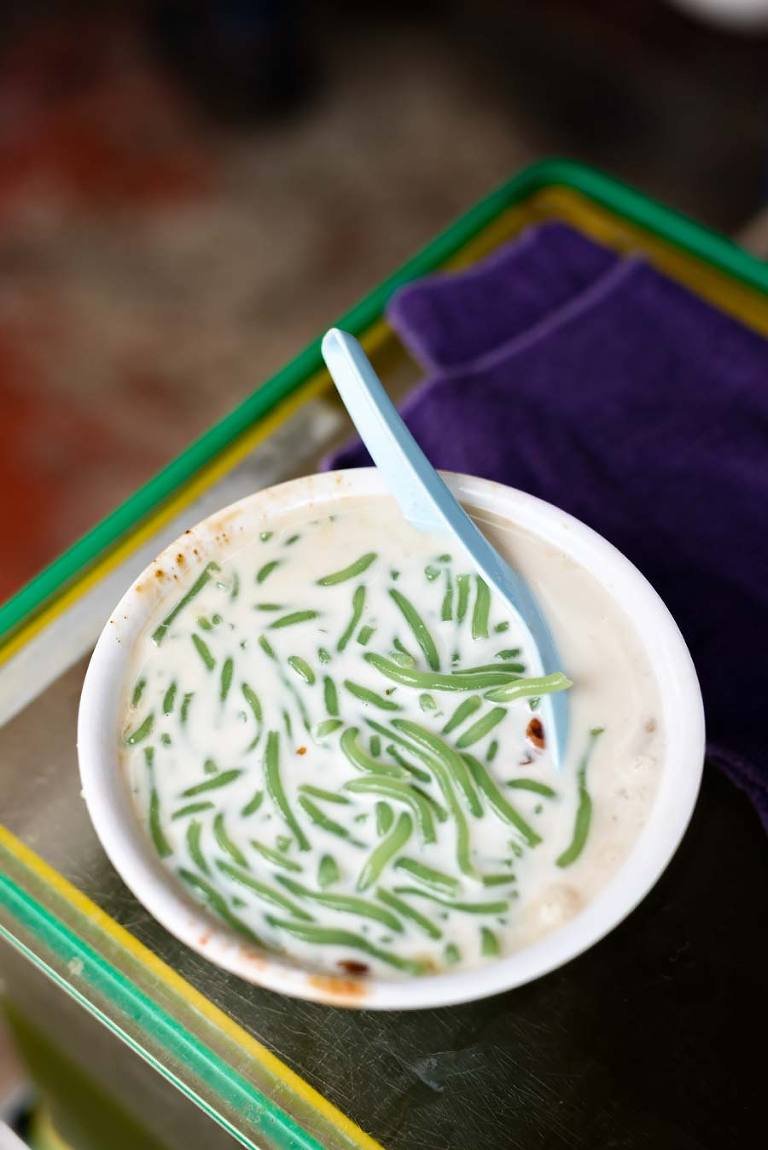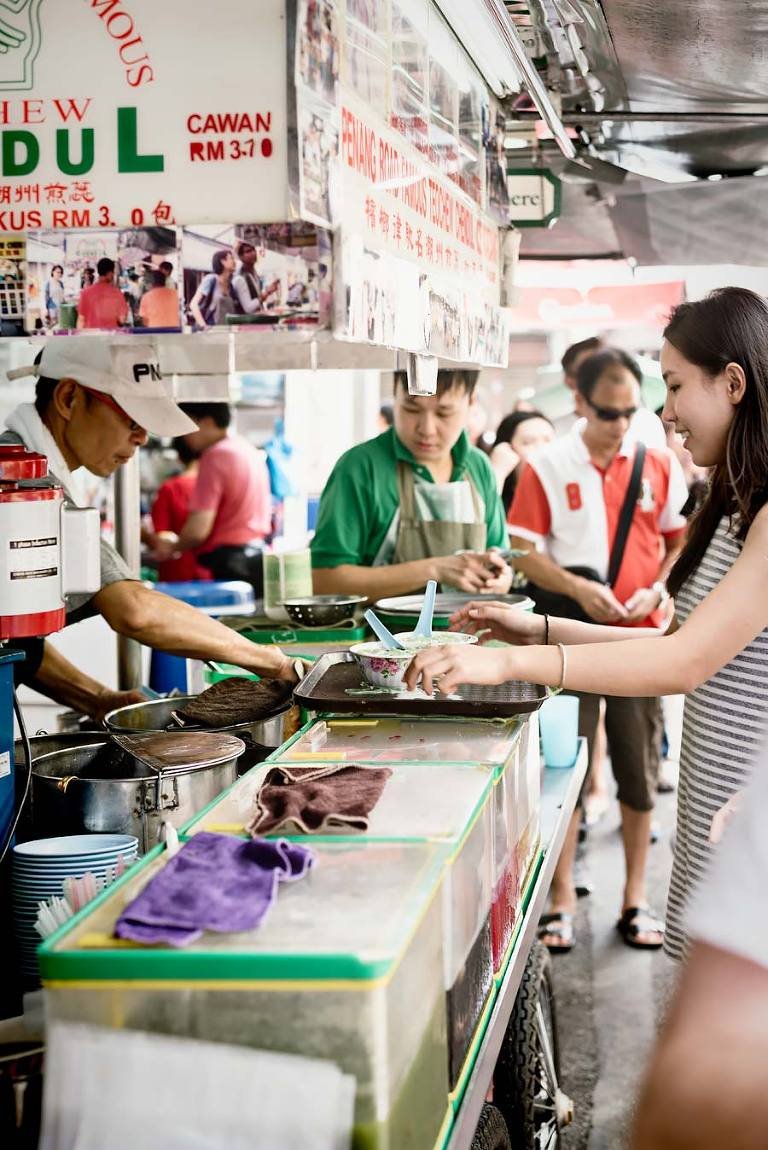 You'll find the best Chendul in George Town at 'Penang Road Famous Teochew Chendul'.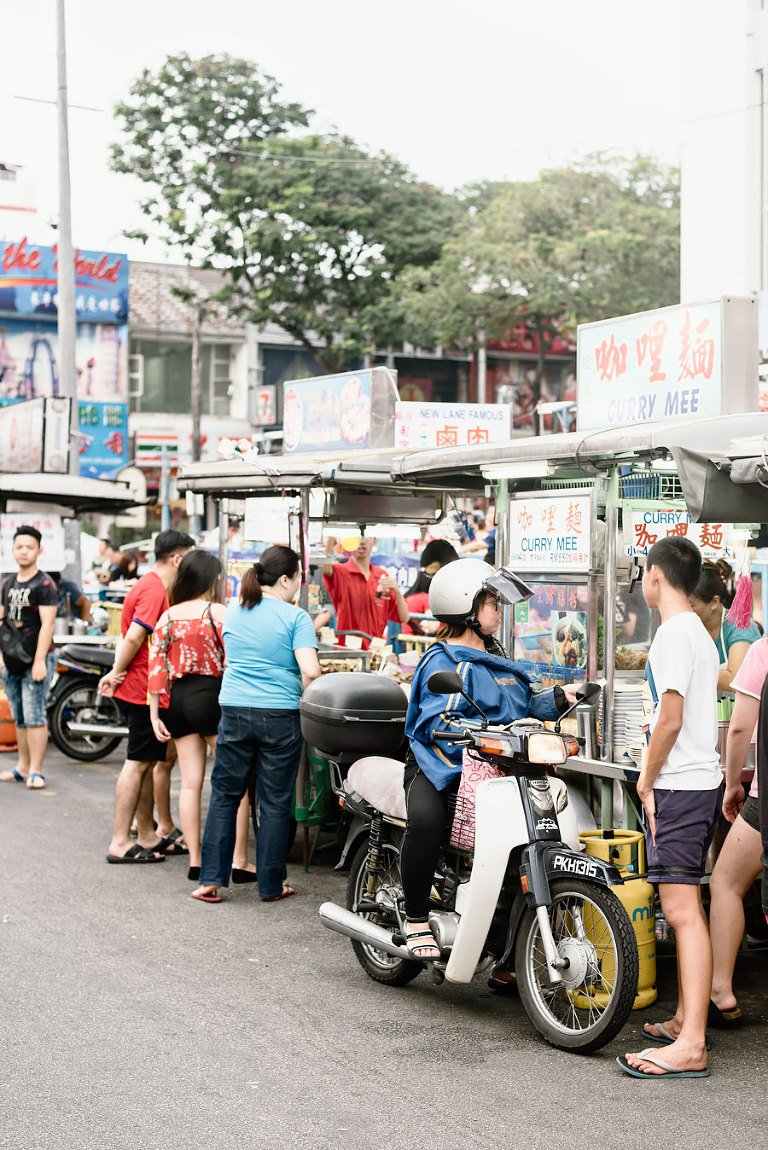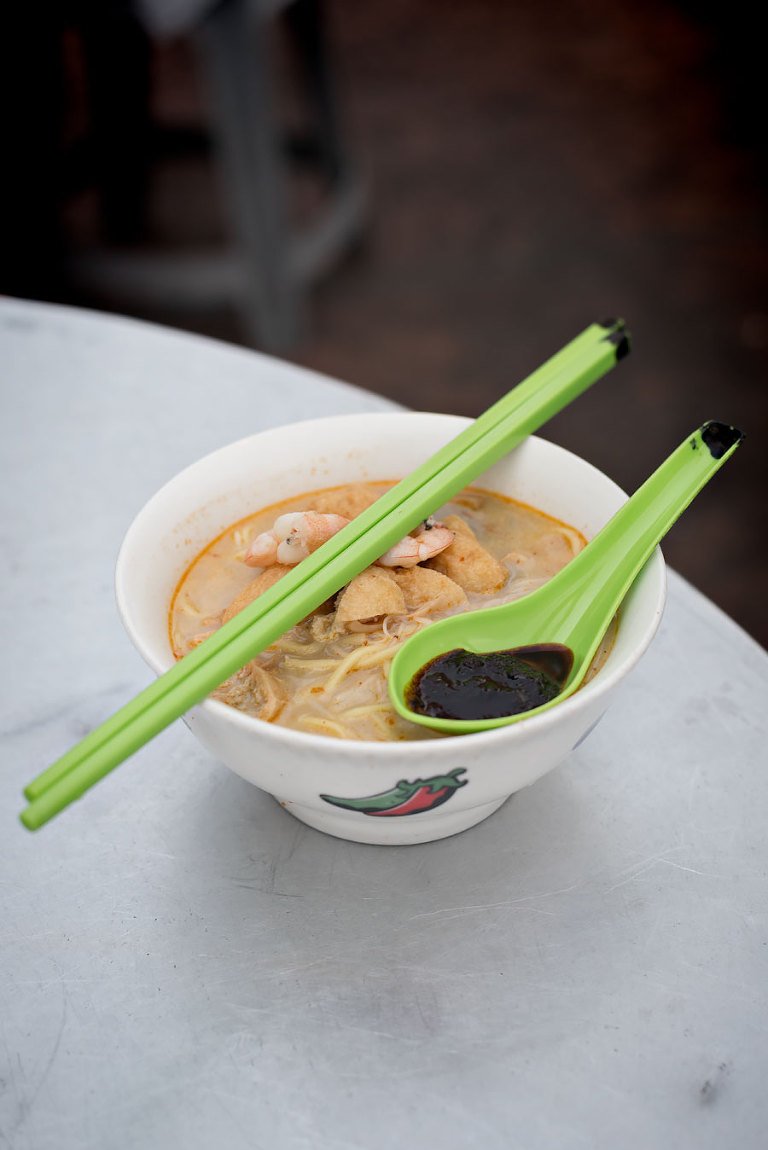 Escaping the heat in George Town's Coolest Cafes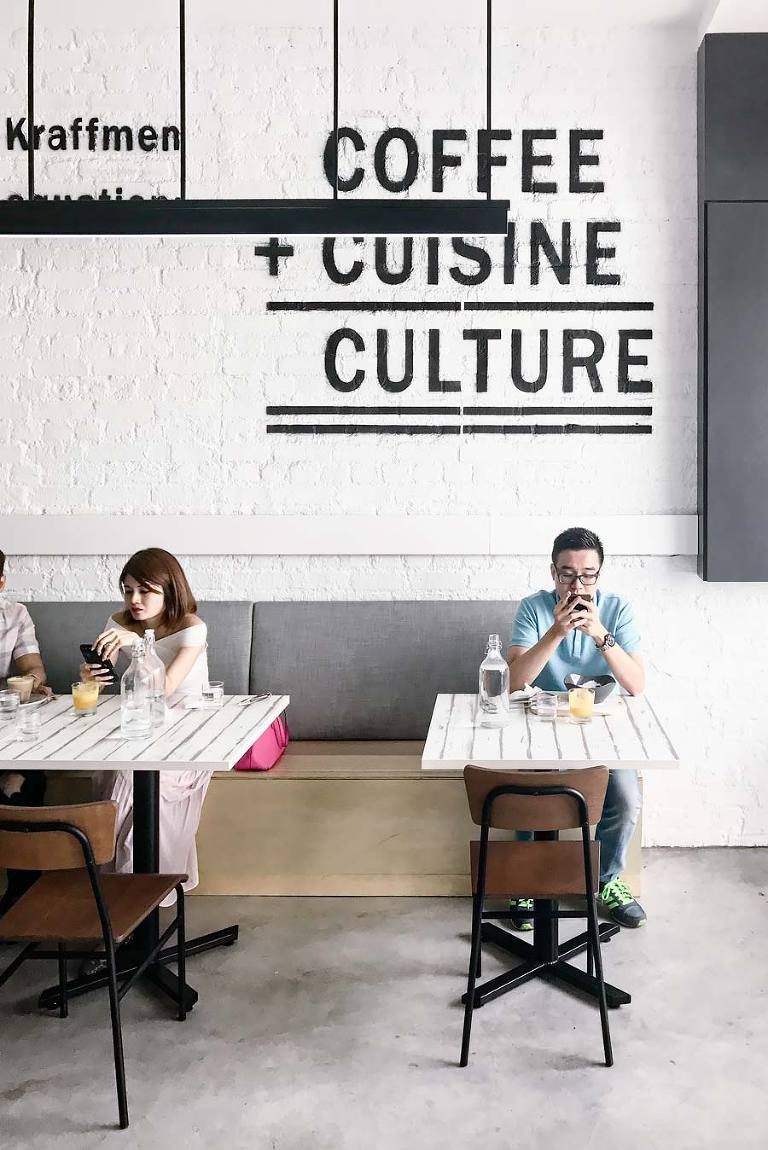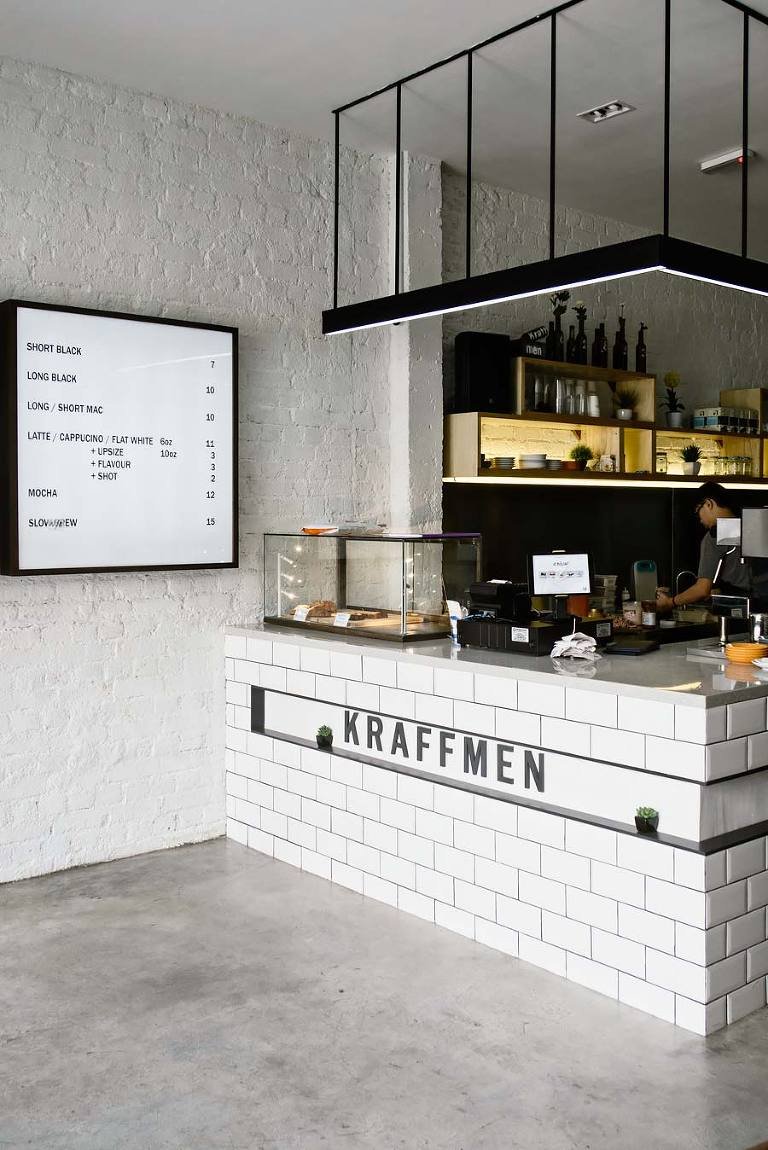 Of all the things I loved about Malaysia, the humidity wasn't one of them. It wasn't so much the temperature, but more the combination with the high humidity that makes it difficult to be outside for too long during the day.
But George Town is too interesting not to walk around and explore which means I had to take regular breaks in air conditioned cafes to cool down. And as it turns out, George Town does cafes really well.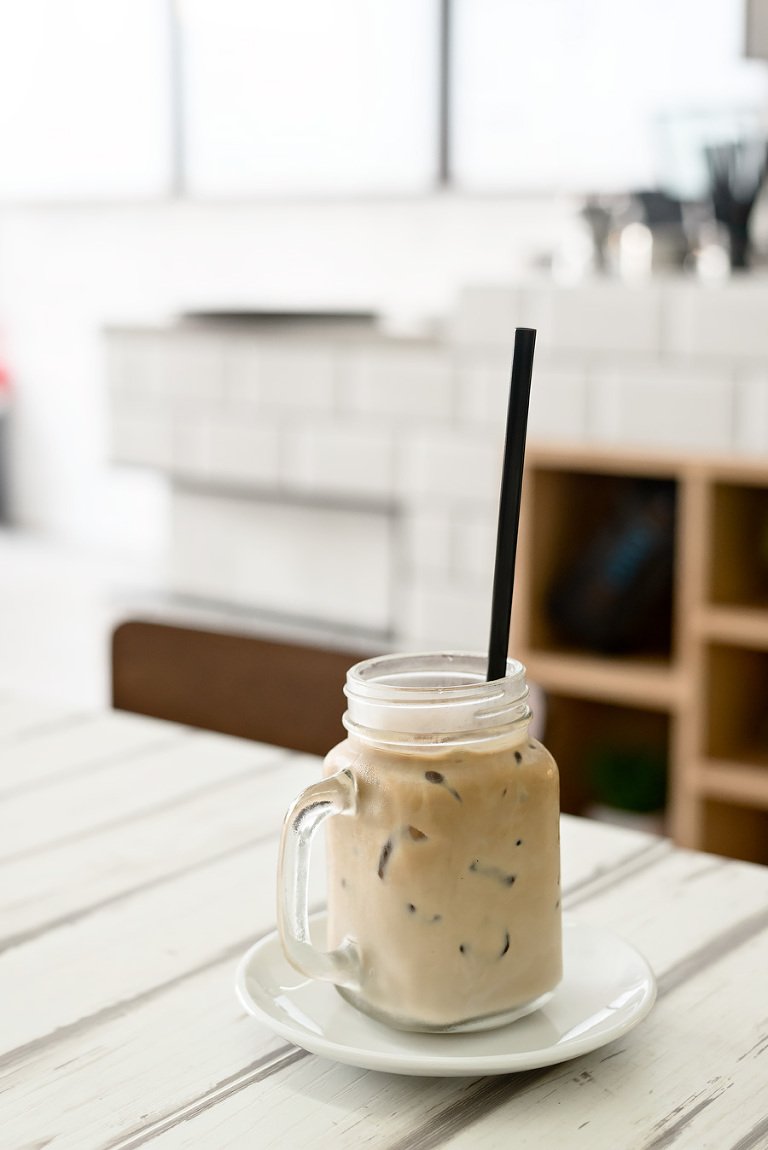 I had seen the text on the window before when I was coffee hunting in Melbourne, and inside it also feels like you're sitting in a trendy Australian café. Kraffmen has a nice, white modern interior, friendly staff who are passionate about coffee, and a good iced latte which made it one of my favorite discoveries in George Town.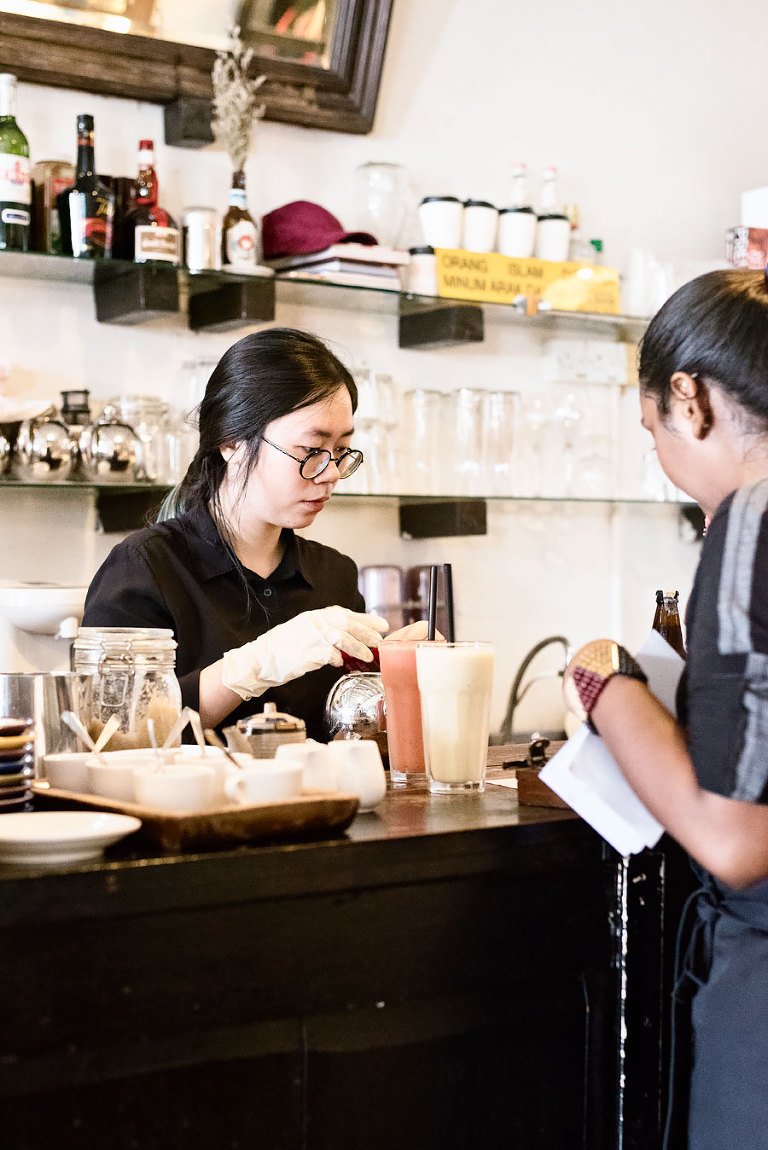 They say a visit to George Town isn't complete without spending some time at ChinaHouse. And I have to agree. This place is difficult to describe. It has an art gallery, a shop, restaurants, cafes, a courtyard…All in three heritage buildings. Definitely worth a visit!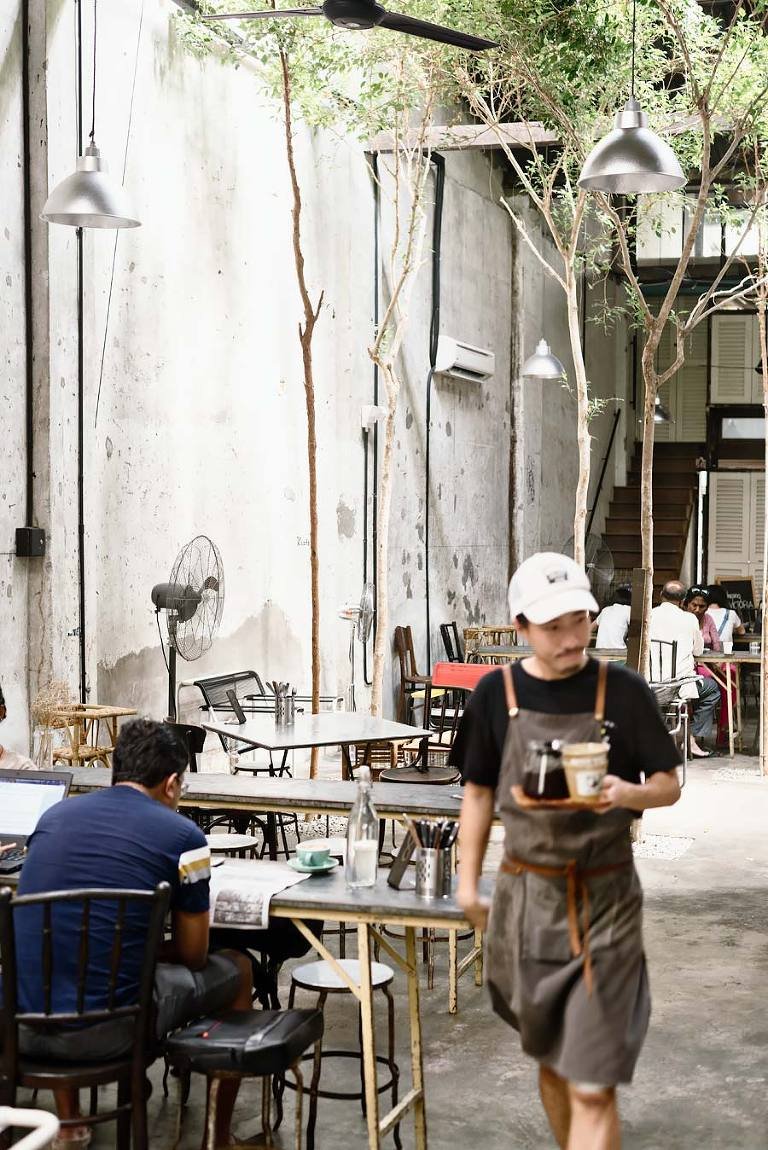 And you only need to cross the street to find my favorite café in George Town: Awesome Canteen, located in the courtyard area of guesthouse Sekeping Victoria. Try the pineapple sage juice, it's…well… awesome!
Visiting George Town may have been a last minute decision, I'm so glad I decided to go. Before I wasn't quite sure what to expect, but after one week in Kuala Lumpur and Penang I'm now really interested to see more of this country. And eat more of that delicious food of course.