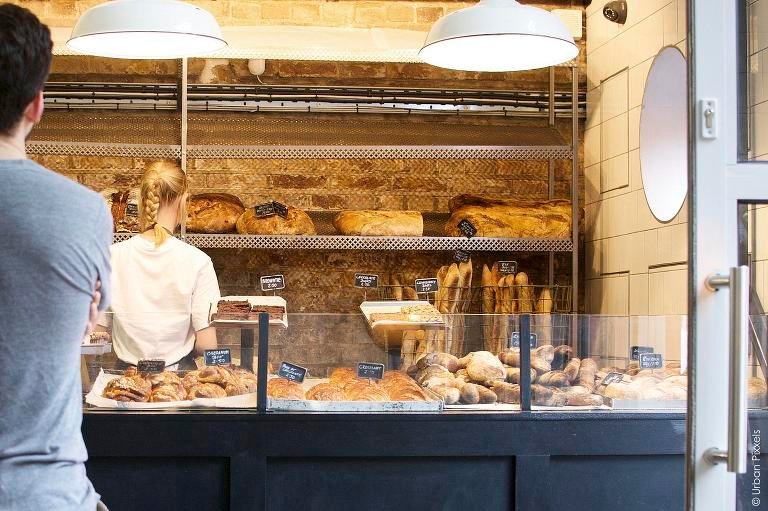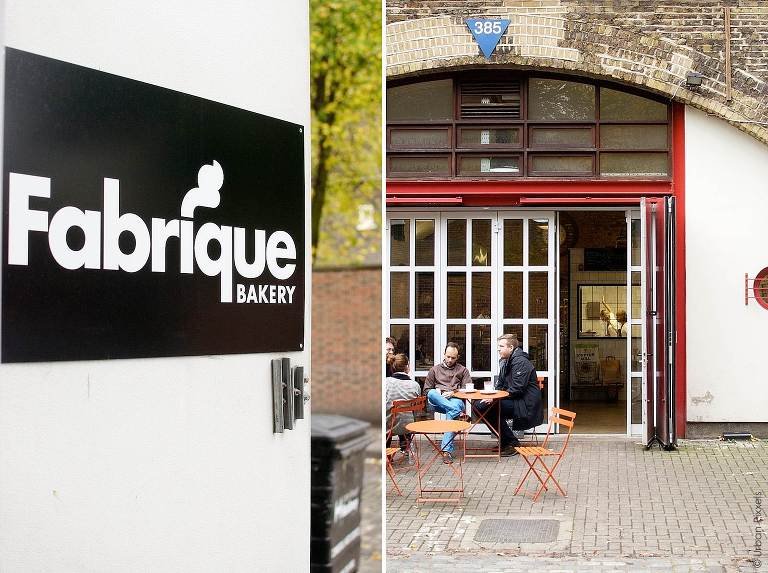 Not sure why, but for some reason every time I get my hair done it starts to rain as soon as I walk out the door. Bye bye trendy haircut. Today was no exception unfortunately, so I quickly had to decide where to go in the Shoreditch area (if you want a trendy haircut, go where trendy people are living). The Geffrye Museum was still on my list of 'things to do in London' and pleasantly close to the Hoxton station.
As I came out of the station and was walking in the wrong direction (almost never happens…) I walked by something else that was on my London list: the Fabrique Bakery. Fabrique has several bakeries in Stockholm, and they opened this one late 2012 as the first one outside of Sweden. Earlier this year the Financial Times named them one of the top five artisan bread makers in London.
I had read about their pastries, especially the cinnamon and cardamon buns, and with this autumn weather sweet and cinnamon was exactly what I needed. The museum just had to wait.
The bakery is located inside a railway arch and looks very stylish and industrial, with white tiles on the walls. And the cinnamon bun? It's as good as it looks – or even better. If this is representative for Swedish food, then I guess I need to start making plans for a trip to Stockholm.