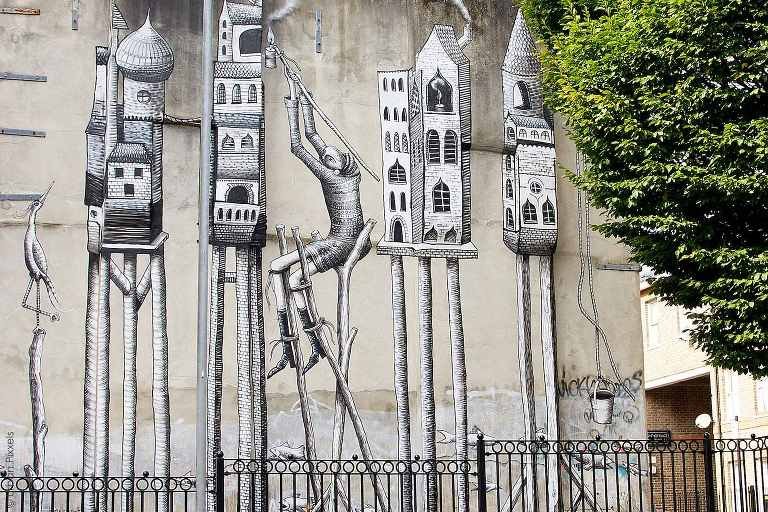 I'm meeting my local guide Tobias from Insider London in the Andaz Hotel at Liverpool Street. Insider London offers different kinds of walking tours in London and they've invited me for their East End Explorer tour. I've been to this area before, but today I'm hoping to hear some interesting 'local' stories and learn more about the street art that this neighborhood is famous for.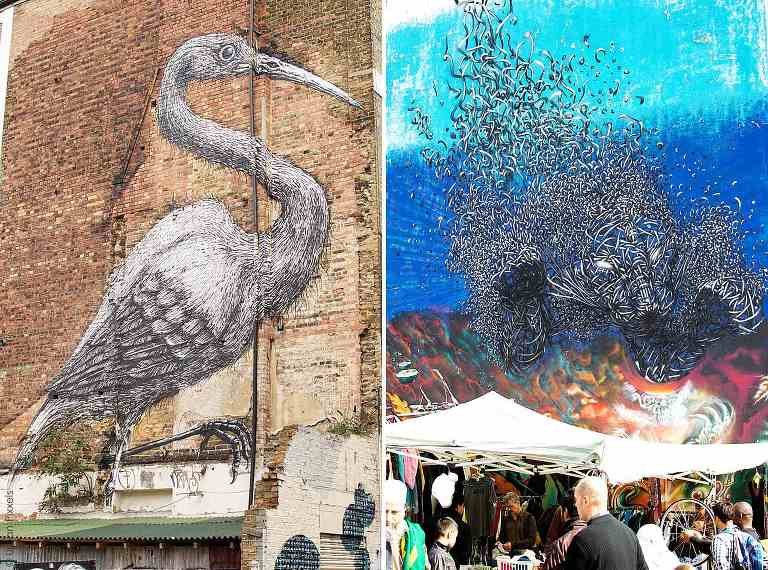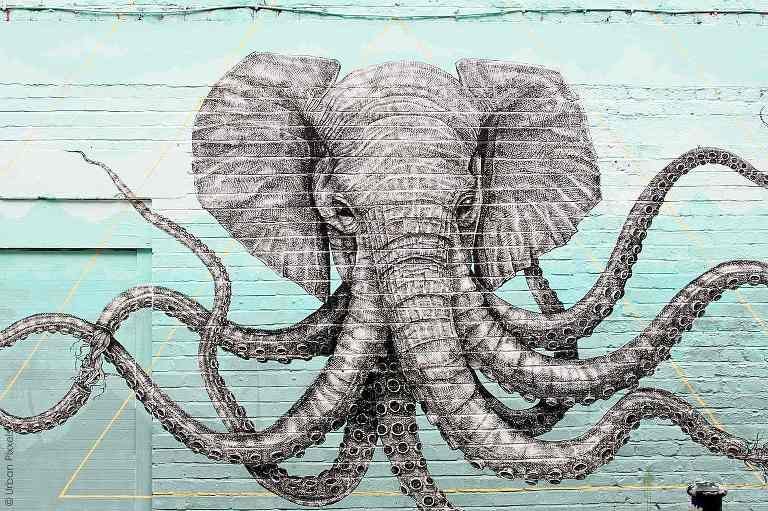 To be honest, I don't know much about street art. But it's everywhere, in all sorts of shapes and sizes. Tobias points me to all these little details that I would otherwise have totally missed. And during our walk I slowly start to recognize certain famous street artists (although nobody knows exactly who they are). Some of the pieces are done with permission from the property owners in which case you will be able to see the art for a long time. But more often it will be gone in a few weeks or months. Can you imagine working on this elephant-octopus for an entire week and then to have it painted over by someone else?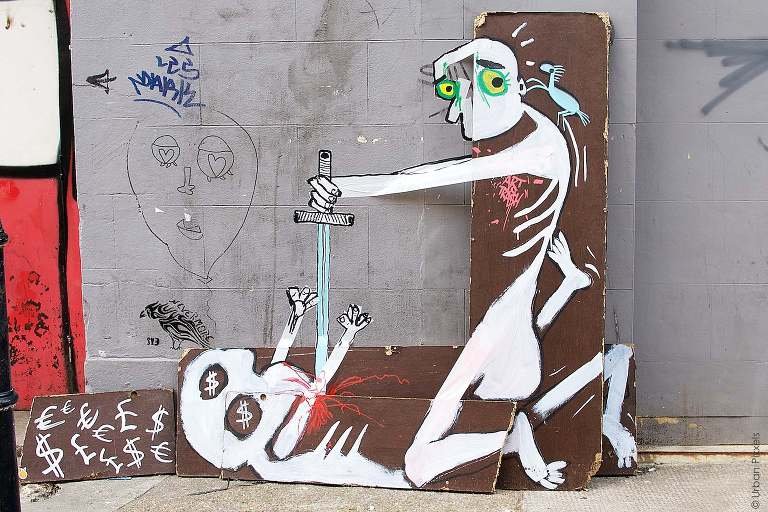 One of our street art finds that I thought was very special was this 'art is trash' piece by Francisco de Pajaro. He makes art out of garbage on the street, so you know it will usually be gone in a few days and therefor hard to find.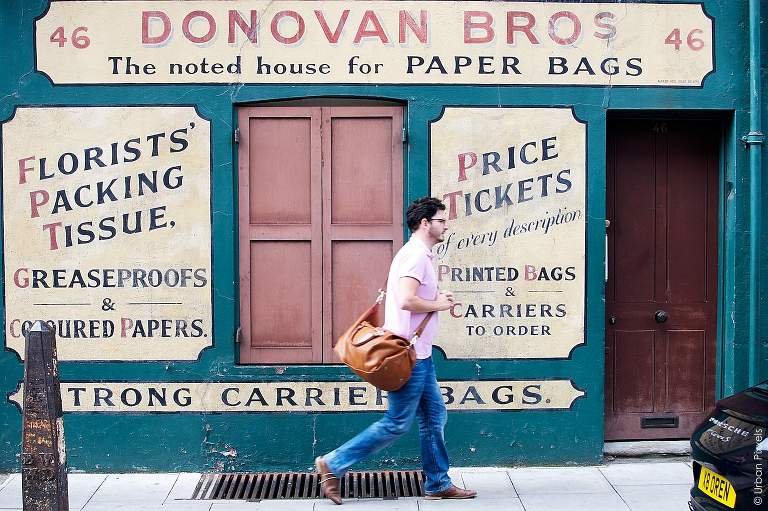 But the tour isn't only about street art. We walk by the pub where all the women that were killed by Jack the Ripper once had a drink (dangerous place!), and I get to know more about the history of the area and its many immigrants. Plus I've discovered some new interesting London shops along the way.
We end our tour at Boxpark Shoreditch, the world's first pop-up mall. I say goodbye to Tobias and treat myself to a cup of coffee at #guardiancoffee, a new coffee shop run by the Guardian in three Boxpark containers. It's kind of an interesting and high-tech place with a large screen on the wall displaying statistics about today's served coffee, and the latest Instagram and Twitter feeds. And you can choose to read the Guardian either on paper or on the iPad that's affixed to every table. Oh, and the coffee is pretty good too…
I really enjoyed walking around this neighborhood with a local guide. It's such a nice alternative way to explore the area and discover new things. And not only do I now know my way around, I also know more about cool street art, bringing me again one step closer to become a true Londoner. Mission accomplished!