I've never really been on a diet. I've tried, but then someone offered me a cookie on the second day… I like food. I like eating. And I get really cranky when I don't eat enough. So diets have never really been my thing. But healthy eating is.
Yes, I have a sweet tooth and can give you a whole list of all the not so responsible food that I love. But it's because I don't want to say 'no' to all those things when I'm out with friends or traveling, that I try to have a more balanced diet on other days. Especially now that I need to stay away from gluten.
The Detox Kitchen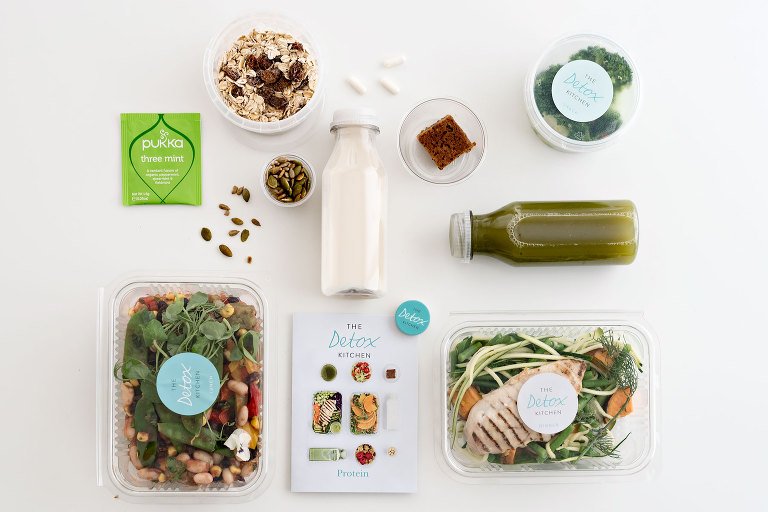 Gluten free to me sounded boring. And frustrating. Every time I thought something was healthy, it turned out to be healthy but not gluten free. I wanted to eat delicious meals at home, but didn't know where to start. Enter: The Detox Kitchen.
I tried some of their meals (they sell them here) and they were delicious. I could definitely eat like this every day! So what if I did? Why not try to 'reset' my body, getting all the things that my body doesn't agree with out of my system, by doing a 5-day detox?
No wheat, no dairy, no refined sugar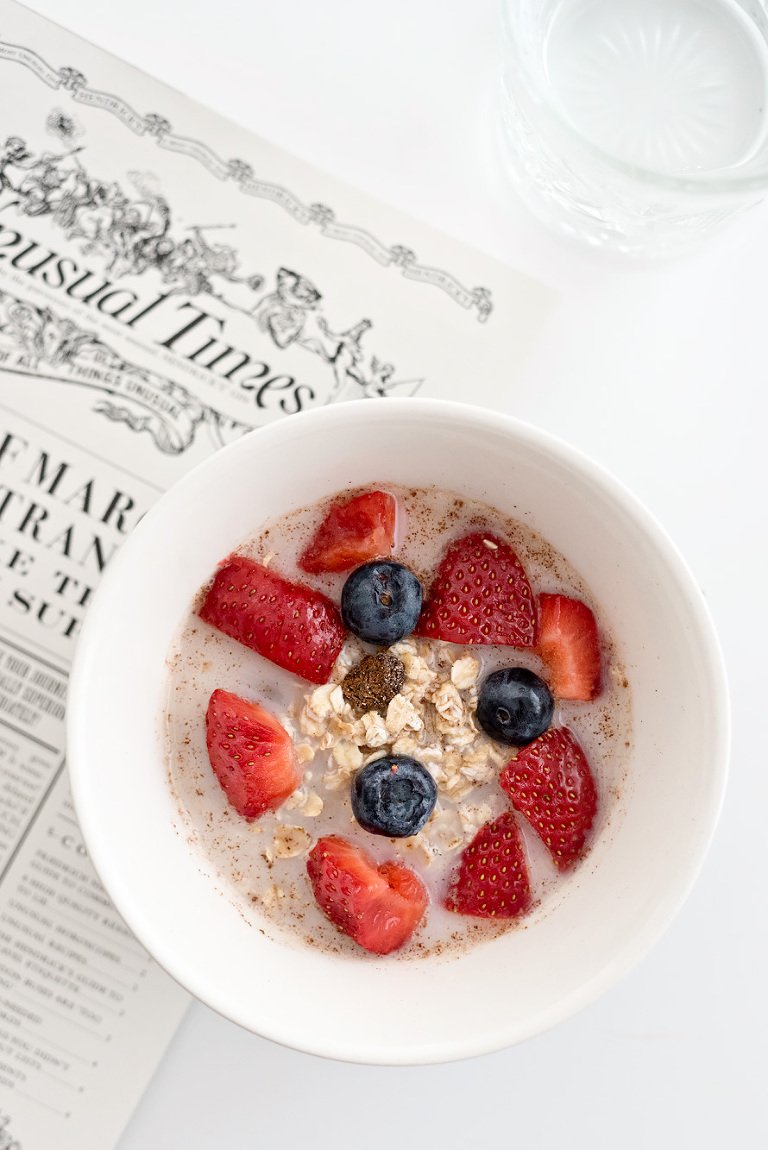 The Detox Kitchen offers five different packages, ranging from 900 to 1800 calories a day, and all without wheat, dairy and refined sugar. If you have any specific allergies you can let them know and they take care of the rest. Since it was my first detox, they advised me to go with the Protein package which is 1500 calories a day.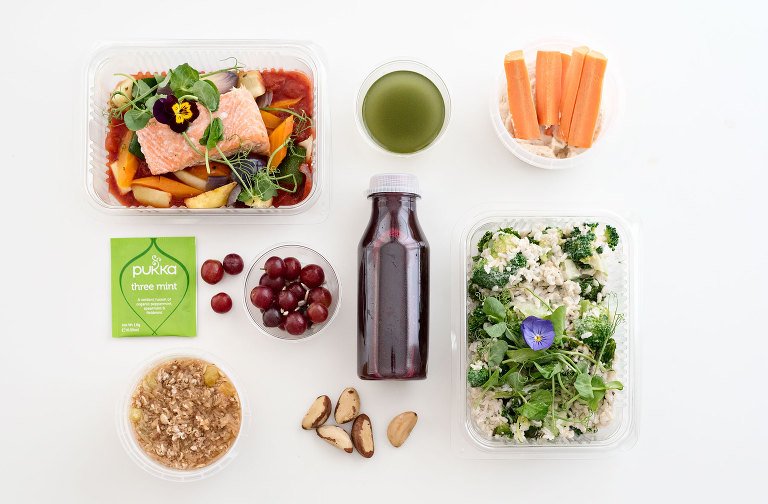 Thinking about my failed attempts in the past, I chose five days where I could work from home and didn't have many plans. A bit boring, but I wanted to avoid situations where I had to say no to flat whites, wine or chocolate cake (to name a few).
Home delivery service: no planning, no shopping
On the first day, I opened my front door in the morning and there it was. A box with everything I was going to eat that day: breakfast, lunch, dinner, dessert, and fresh juice, nuts and a snack for in between meals. Plus a Biocare Acidophilus capsule that you take with your breakfast.
And the box is probably the key to why this detox works. For five days I didn't have to plan my meals, worry that I didn't have the right ingredients at home, or spend too much time in the kitchen. It's all there, so you can avoid supermarkets for five days. It's like room service at home! Such a luxury.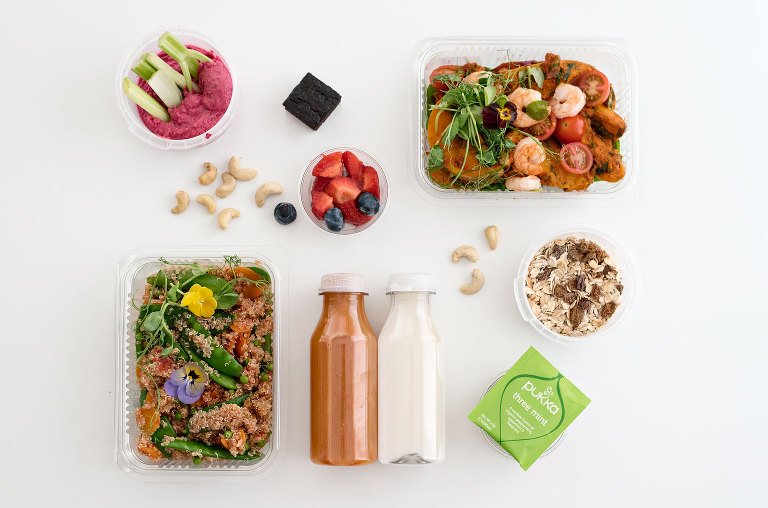 It is interesting to notice how your body and mind react to the detox. Even though 1500 calories a day is not a lot, it doesn't leave you hungry. But the trick is to keep yourself busy. On the days that I wasn't, all I could think about was food and I was almost counting the minutes until I could finally have my snack.
I started to realize how many times a day I would normally grab something to eat in between meals or in the evening while watching tv. Not because I'm hungry, but just because I want something to eat. During the detox you know that once you ate that last crumb of your dessert, you're done eating for the day.
Sleeping better
But one major advantage of not snacking in the evening, or the whole clean eating in general, is that I slept so much better. I already started to feel the difference after the first day. I slept great and woke up before the alarm went off with so much energy.
The Results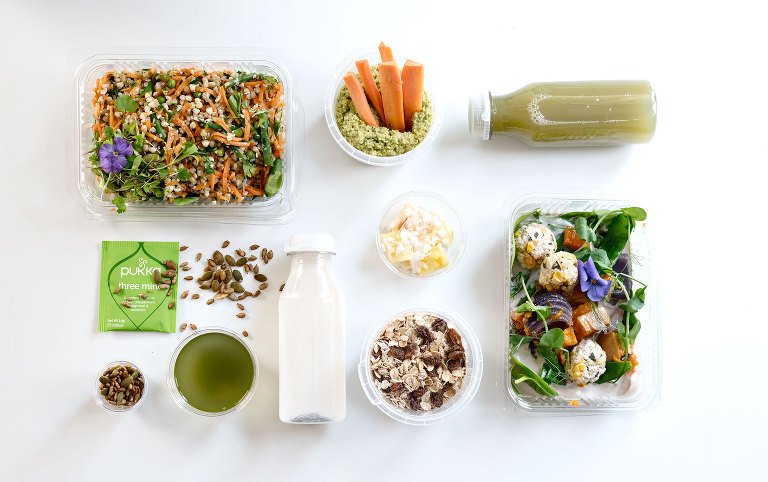 I think what helped for me was that I was already eating more 'clean' for a couple of weeks before I started the detox. So even though with the detox I was eating less in terms of calories, no dairy and a lot less fruit, it wasn't a major change in the type of food I was eating. On day 2 and 3 I noticed that I had less energy, but in general I was feeling pretty fit during the whole detox.
So the detox definitely worked. I felt more energized, more 'sharp' (no foggy brain), less bloated and inspired to start cooking similar healthy dishes at home. (I should get their cookbook The Detox Kitchen Bible.) After five days I was also looking forward to going back to normal (whatever that may be), but I'm going to miss waking up to those delicious meals waiting in front of my door in the morning.
The detox packages start from £28,90 per day (the protein package is £34,00 per day), so it's not cheap if you do the five day detox (although you'll save money by not going out for coffee or food). But I'll probably do it again, maybe a couple of times a year, when after a period of stress and not eating well I need to get my energy back.
Disclaimer: I received a complimentary detox package for the purpose of this review.