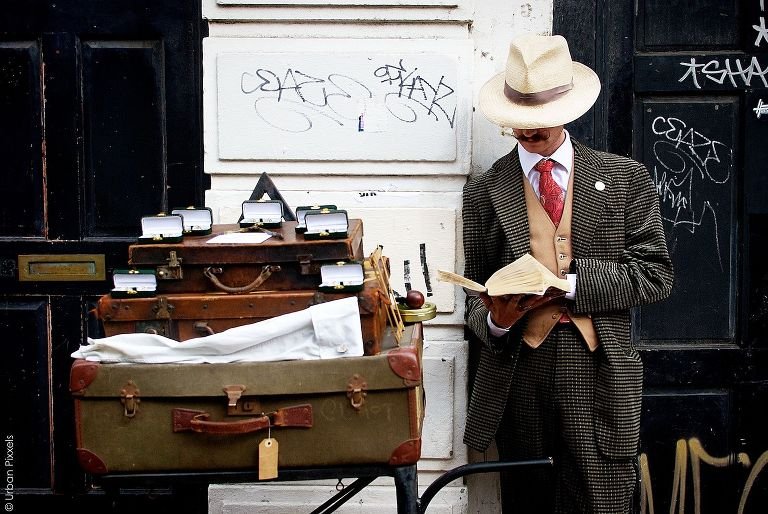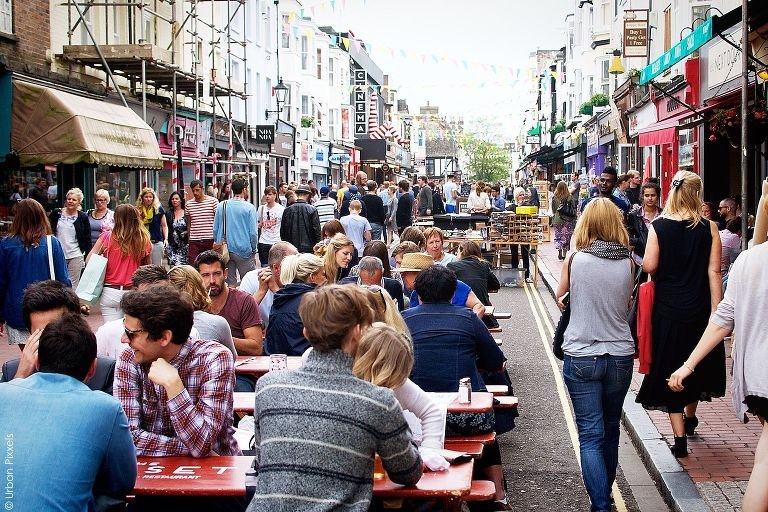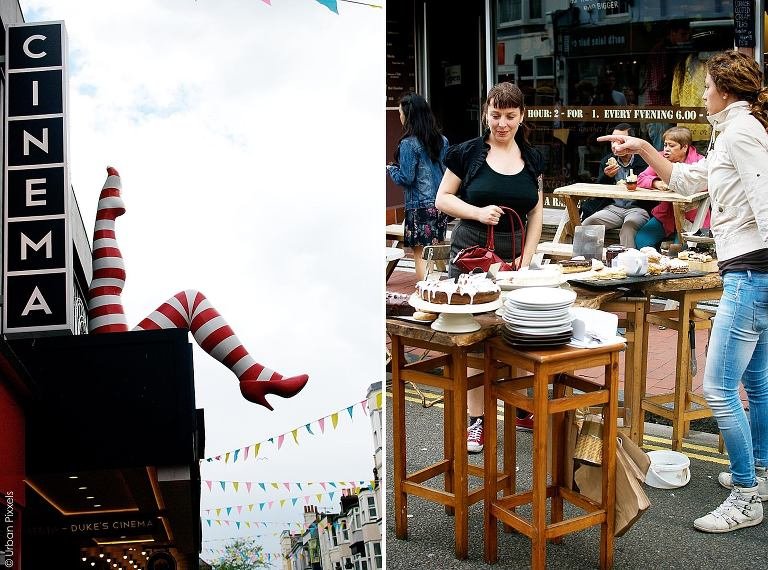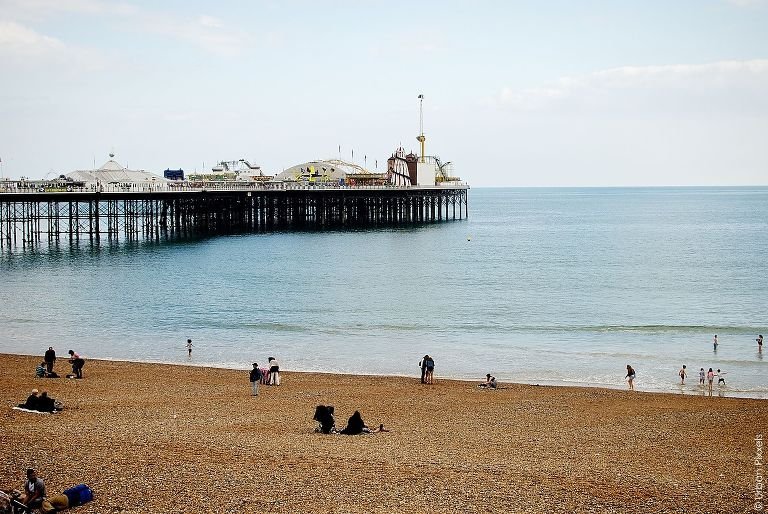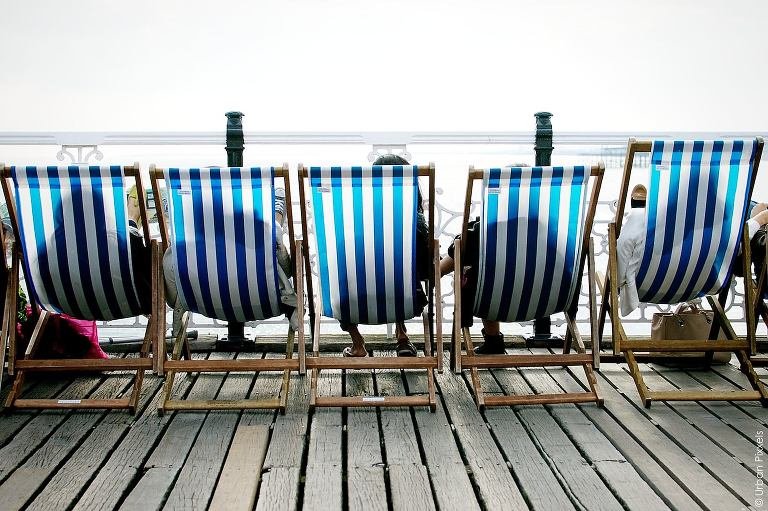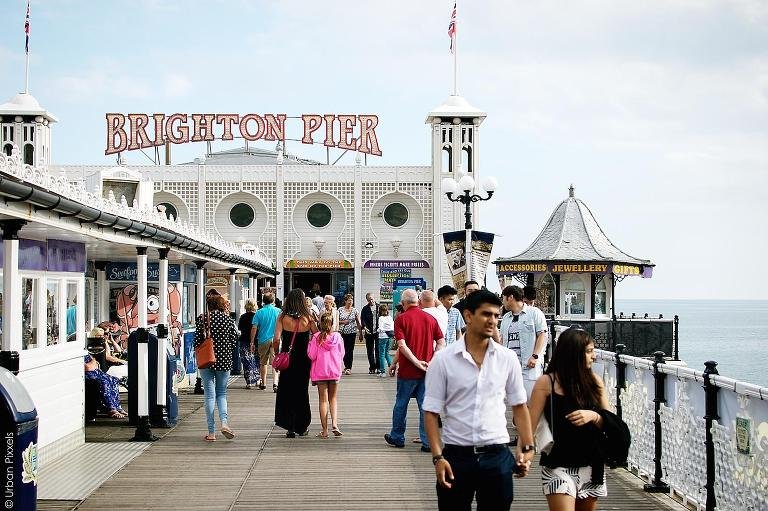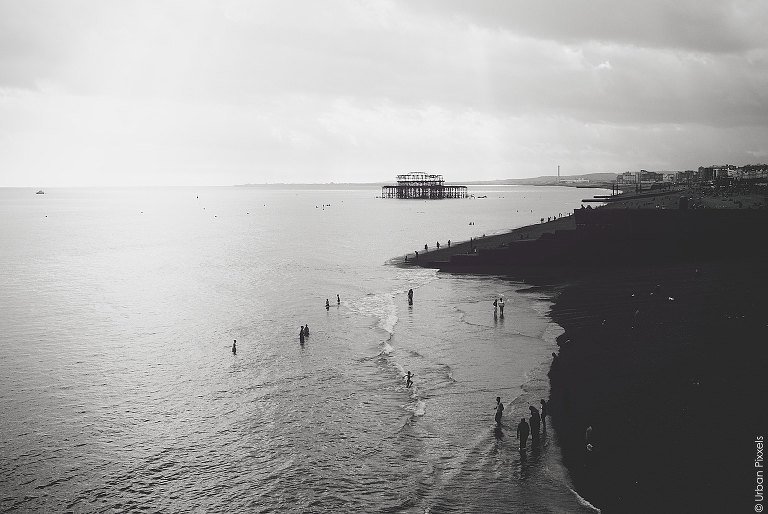 London has a lot to offer, but what it doesn't have is a beach. Not that the UK is famous for its sunbathing weather (or that I'm the sunbathing type for that matter), but there are few things as relaxing as a walk on the beach.
One of my intentions for this year was to see more of the UK, but so far I'd only been to Newcastle. And it's already June! So last weekend we got on the train and in less than an hour we arrived in Brighton. Distances are a funny thing. Getting to the other side of the city will take me an hour, but traveling to the coast is only 45 minutes.
And it turned out that Brighton has more to offer than its famous pier. We spend most of our time exploring The Lanes. This historic part with its narrow streets is now filled with an interesting mix of quirky little shops, antique vendors, coffee shops and restaurants. A bit bohemian, sometimes eccentric, but above all a fun and relaxed area to walk around.
But of course I couldn't leave without a walk on the Brighton Pier. Early this year I went to see the 'Only in England' exhibition with amazing photos by Tony Ray-Jones of Brighton in the sixties. The outfits may have changed, the amusement modernized, but other than that it hasn't changed much.
One day isn't enough to see all of Brighton (there were some coffee and cake places I need to come back for), but there's a lot you can see and do just by walking around. And since it's so close to London, I would say it's the perfect day trip if you want to escape the city in the summertime.