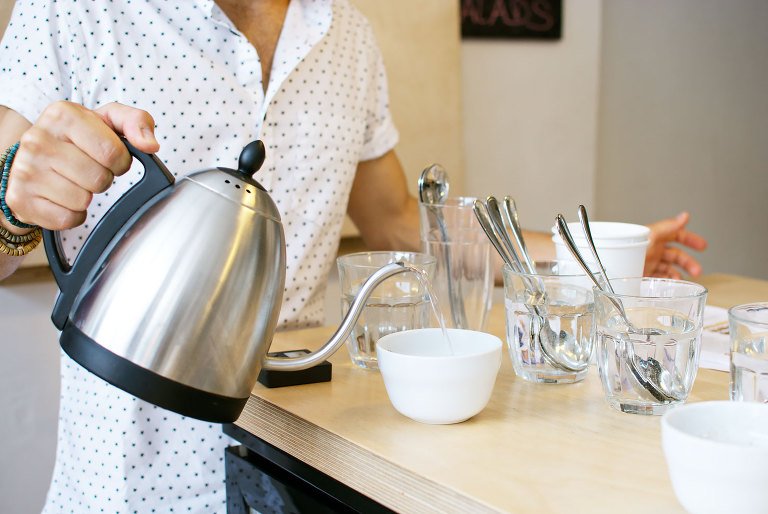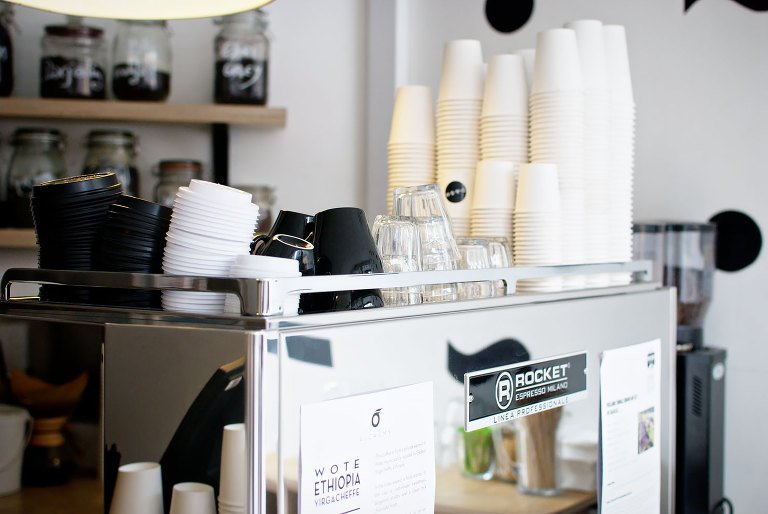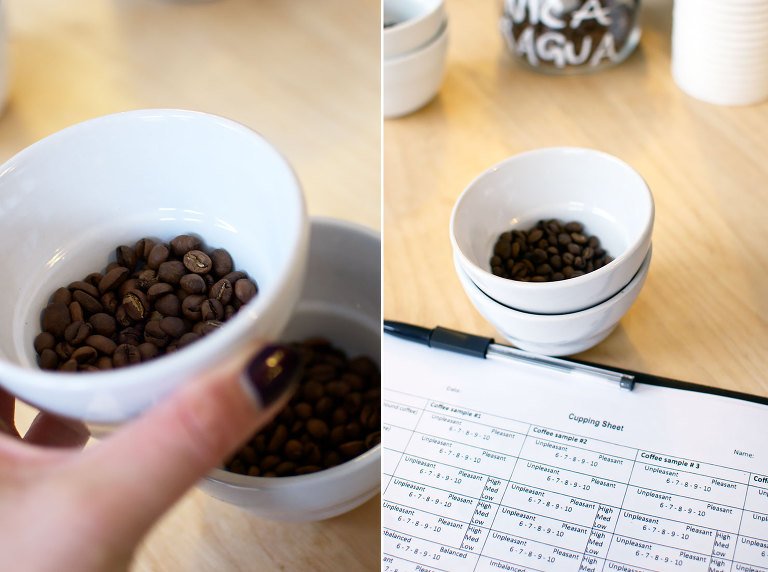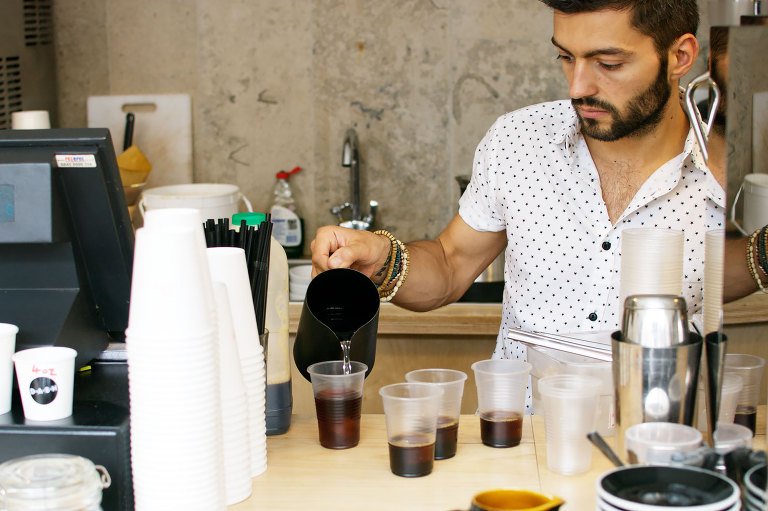 I once did a wine tasting course together with a friend and my sister. We thought it was a good idea to learn 'how to impress people in a restaurant when ordering a bottle glass of wine'. To be honest, I don't remember much about it, except that it's fun to drink a lot of wine in one evening (probably don't need a tasting course to know that) and that the food they paired the wine with was pretty amazing. Especially the cheese platter at the end.
New Coffee Bar DASH
So what did I expect from a coffee tasting at one of the newest coffee bars in King's Cross? I guess the same. To learn how to recognize and appreciate specialty coffees, but most of all just to do something fun on a Saturday morning.
Drink, Shop & Dash opened recently right next door to Drink, Shop & Do which was actually one of my first 'discoveries' in London. It focusses on take-away (Alchemy) coffee and to promote the place they started hosting coffee tastings on (every other) Saturday.
Coffee Tasting
After a short introduction we got to do some coffee tasting – or cupping as it's officially called – ourselves. Starting with smelling the different beans (couldn't tell much of a difference), then the ground coffee (love that smell), followed by tasting the coffee after the water had been added. For each of the 5 samples we scored a number of criteria such as acidity, bitterness and sweetness.
Even though I didn't really know what I was doing (just slurp so you look/sound like you do), I could clearly taste the differences between each cup. Some I really liked, others…not so much. Seems I have a preference for natural processed beans which are known to have a slight dirty flavor (Hey, don't judge until you've tried!).
Some Like it Cold
We finished the coffee tasting with something quite special. Not a cheese platter… But a cold coffee brew that had taken 18 hours to prepare. Nice to drink on a hot summer day, but not really my cup of tea coffee. Although the rest of the group really seemed to like it. At the same time they didn't like my dirty coffee, so I guess it's true when they say that there's no accounting for taste.