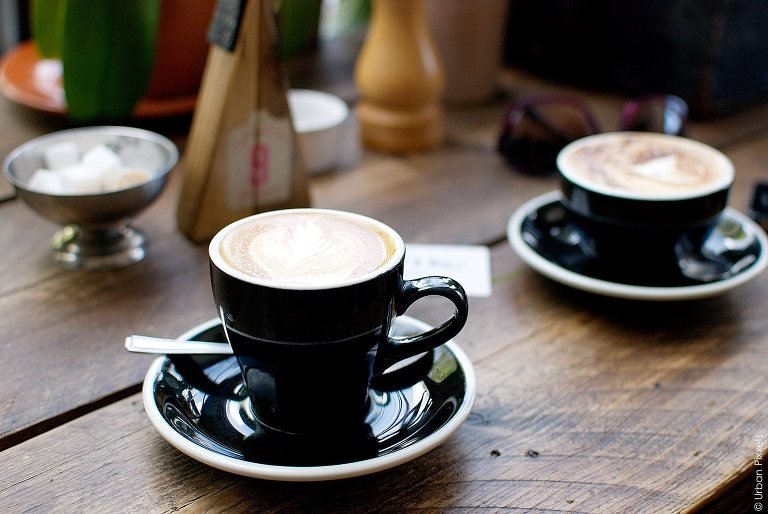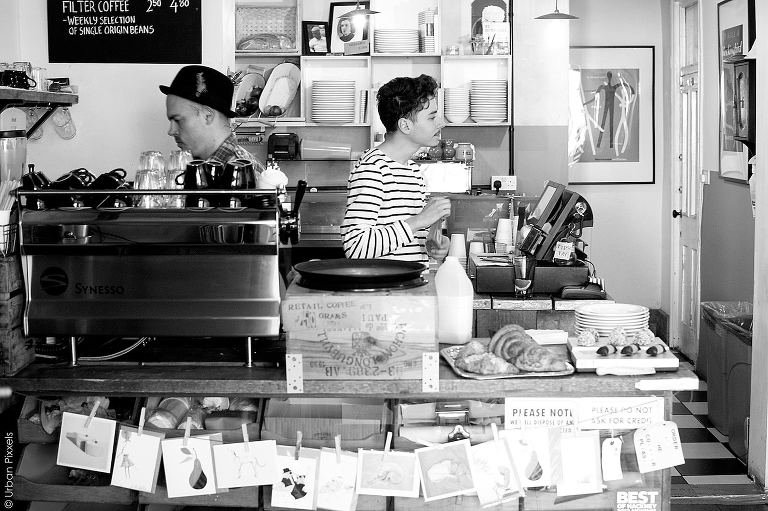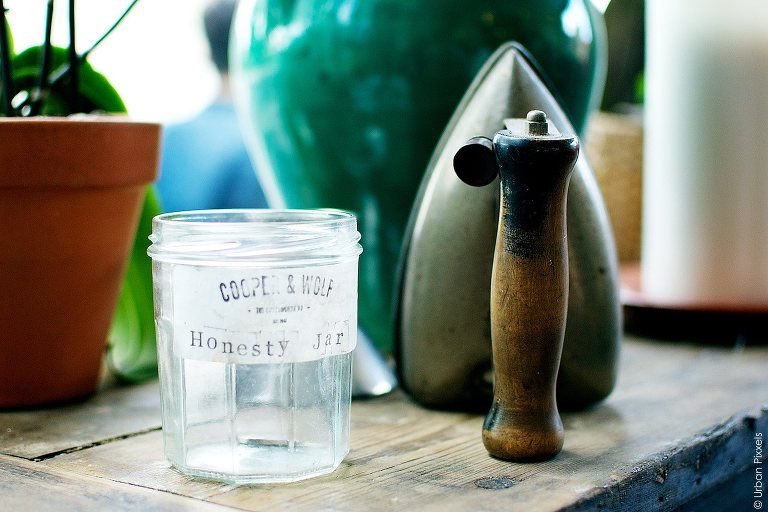 Are Scandinavian cafes the new black? Seriously, they're everywhere. You might remember my visit to Fabrique and Nordic Bakery which sort of started this new obsession with anything Scandinavian. And I found a new place to add to the list.
When my friend came to visit me recently, she wanted to see one place that she'd read about in a Dutch magazine: Cooper & Wolf in Hackney. So on a Saturday morning we started with breakfast at Broadway Market (a must visit in Hackney), got our cultural fix at Sutton House before making our way to Cooper & Wolf.
We were still full from our heavy market breakfast, but those home baked cakes were looking way too good to not have a little bite. So two coffee and one (massive) slice of carrot-coffee cake with two forks it is.
Don't expect the typical clean and minimalistic Scandinavian interior. There's 'stuff' everywhere you look, but that does add to the charm of this place. You just keep discovering these quirky little things. My favorite was the 'honesty jar' as part of the book swap shop.
So the list of Scandinavian hot spots in London keeps on growing. And as a bonus I got to see a lovely side of Hackney that I hadn't been to before. Next time I go to Hackney I'll make sure to stop by again. There are still some cinnamon buns I need to try…