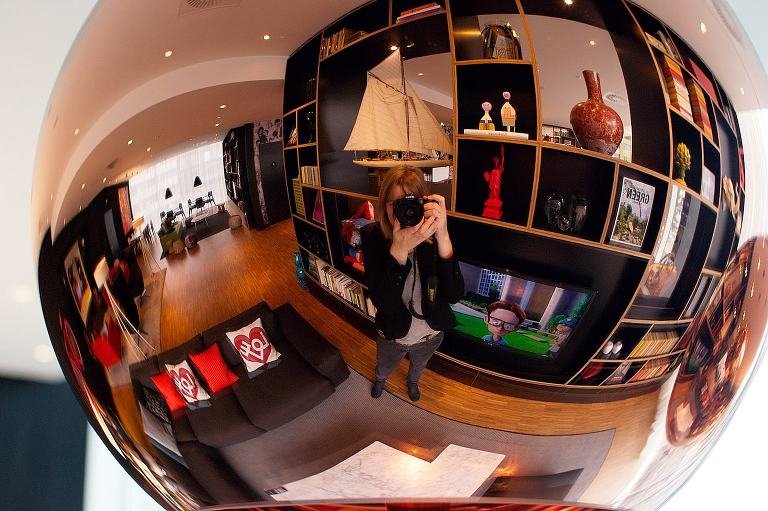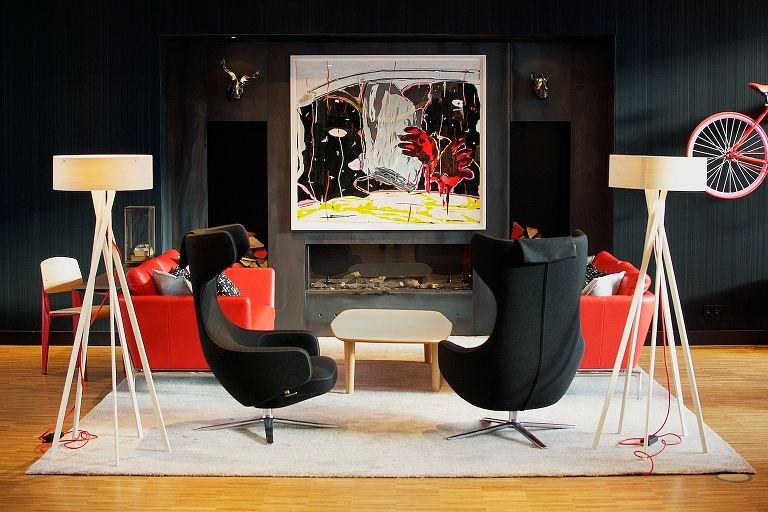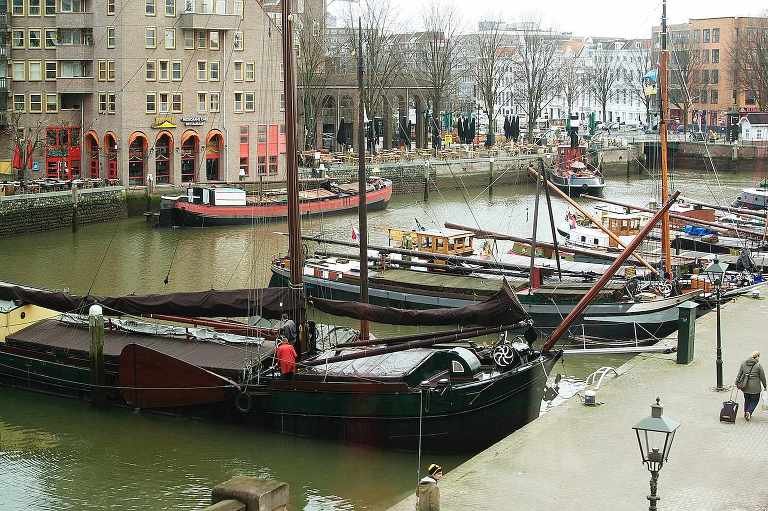 When you live in a small country as the Netherlands, you don't spend the night in a hotel very often since 'home' is never that far away. But what better way to ring in the new year than to wake up in a beautiful hotel room? So this year we decided to go see the national New Year's Eve fireworks at the Erasmus bridge in Rotterdam and spend the night at the recently opened citizenM hotel.
citizenM is an innovative, Dutch hotel concept that focuses on the mobile citizens of the world, who are looking for affordable luxury. I stayed at their London Bankside hotel when I was looking for an apartment in the city and was actually sad to leave. I could easily live in a hotel like this. (The geek in me just loves being able to control an entire room with a tablet.) And their hotel in Rotterdam (opened 10 December 2013) is just as good. It has a lot of similarities with the London hotel, but I love that they also included some typical Dutch items in their interior design.
The hotel is located right next to Rotterdam Blaak station, which was not only perfect to watch the fireworks with the Erasmus bridge just around the corner, but is also perfect for a city trip to Rotterdam. The rooms are small (14 square meter), but the interior is so clever that you really don't mind. And there's still enough room to fit the amazing 2 by 2 meter kingsize bed.
Luckily I'm not the only one who's loving their concept, because they're opening new hotels in Paris, New York and London this year. So when I start to plan the trips on my 2014 travel wish list, I know where I'll be staying.