Chelsea is one of my favorite neighborhoods in London. Great shops, beautiful houses. But when it comes to food or coffee, I often struggle to find something nice. Maybe it's because everyone who can afford to live here has personal chefs to cook them a perfect Sunday brunch and professional coffee machines to serve flat whites throughout the day. But as long as I'm saving for mine (both chef and barista that is), I'll have to keep looking for great restaurants where I can meet friends for food and coffee.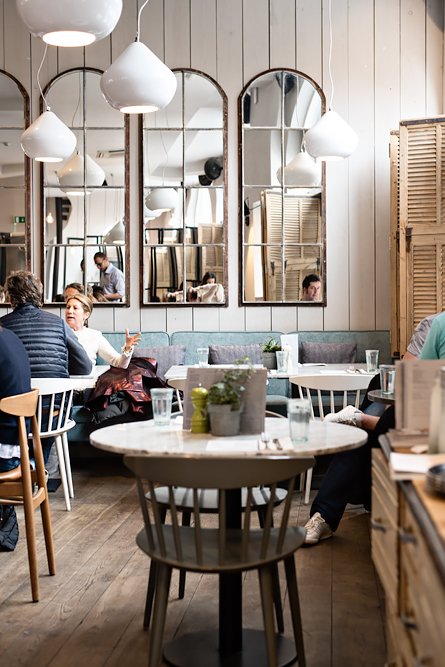 Turns out that while I was complaining about the lack of brunch and coffee places in Chelsea, I'd already spotted a great one a long time ago and added it to my 'London Wish List' on Pinterest. Never realizing that that amazing looking restaurant was actually in Chelsea. So much for being organized…
Then I received a brunch invite from No 11 Pimlico Road. I checked out their website, and there it was…That super photogenic restaurant that I'd never ticked of my list. Invite accepted!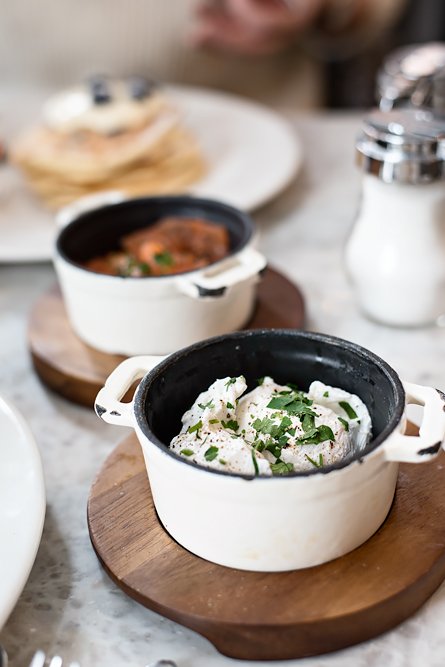 Jess and I decided to meet early (well, for a Sunday), which allowed us to see the restaurant change from this peaceful, almost quiet neighborhood café into one that was completely packed with brunching people. Which shows that a) I'm probably the last one to discover this restaurant and b) there are still enough people without personal chefs in Chelsea.
We ordered coffee and juices (both good) and tried to decide what we wanted from the breakfast menu. Not an easy choice. As much as I like to try new things, when it comes to brunch I often end up ordering either the eggs royale, avocado on toast or pancakes.
Jess decided to go for the blueberry ricotta pancakes, and since I'd already tried their eggs royale at one of their other restaurants (No 32 The Old Town in Clapham) I opted for the crushed avocado and feta on toast. And some poached eggs and salmon, because I'm really bad at making choices when it comes to food.
Although actually, it turned out to be an excellent choice. The chili oil added a nice kick to the avocado and the poached eggs were just perfect. The pancakes looked fantastic, but unfortunately had a bit too much ricotta in them, making them a bit soggy.
So let's hope the pancakes were just a one time miss, because other than that we really enjoyed our brunch at No 11 Pimlico Road. And let's not forget the stunning interior! So I will no longer complain about brunching in Chelsea and will definitely come back again. Now I'm wondering what else I missed on my London Wish List…
Website: No 11 Pimlico Road
Address: 11 Pimlico Road, London SW1W 8NA