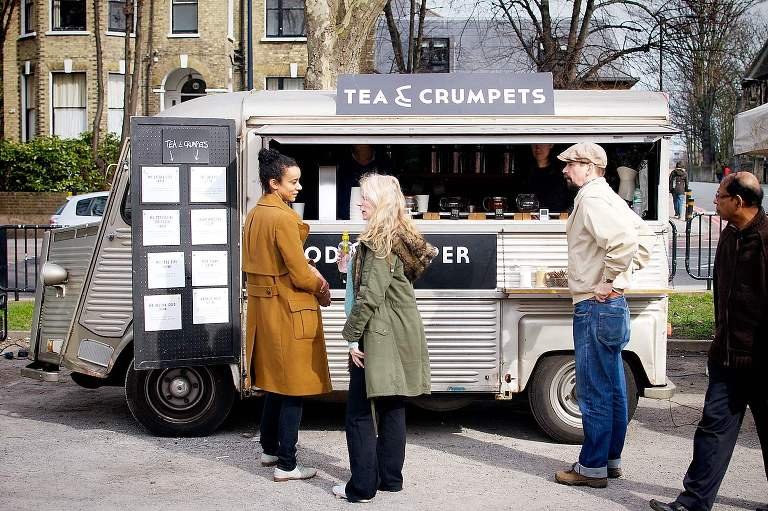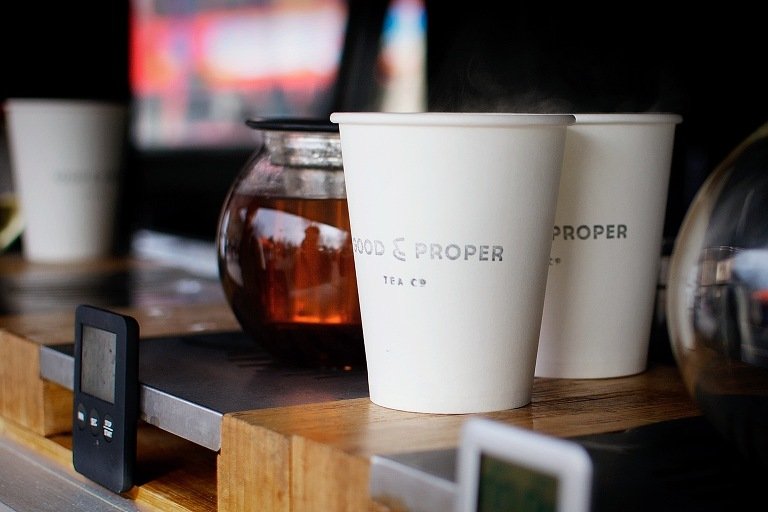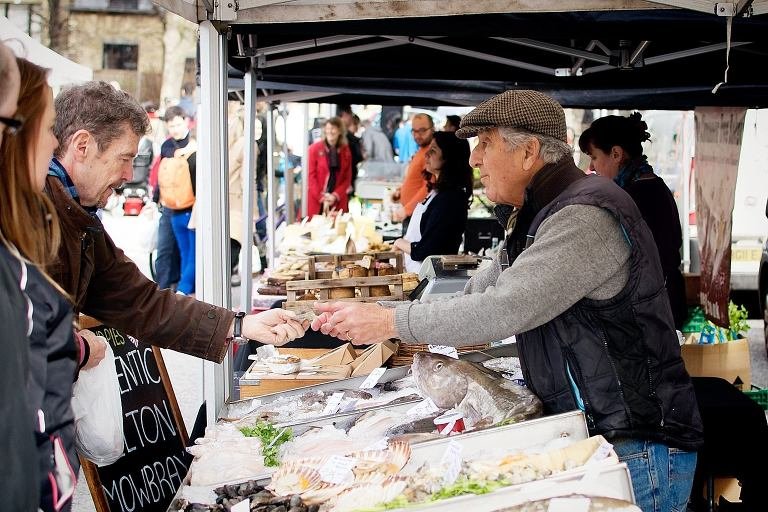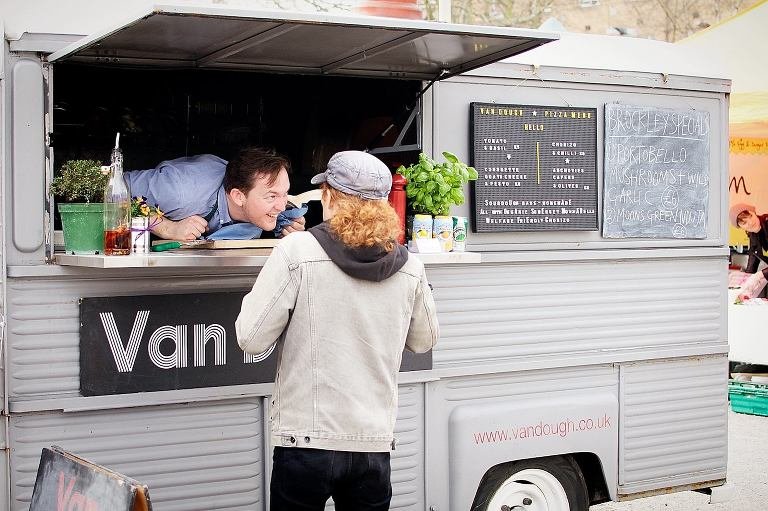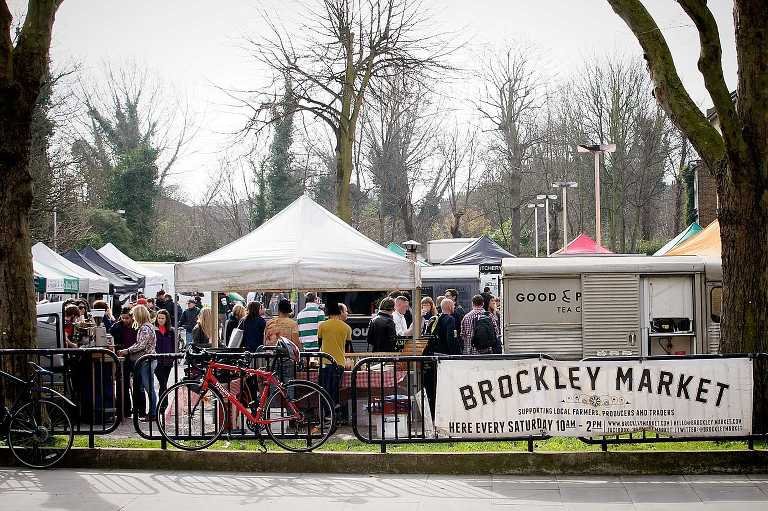 I skipped breakfast on purpose. 'Cause let's face it… I'm me. If I'm gonna visit a food market there will be too many yummy things I won't be able to resist. What I hadn't anticipated was that the bike ride to Brockley Market would take me a bit longer than Mr Google suggested (they're clearly overestimating my horsepower legs). So by the time I arrived I couldn't wait to get my hands on some food.
That's not an issue here at Brockley Market, which has a nice combination of fresh local produce and street food. I went for tea and a crumpet from Good & Proper Tea. I messed up again my whole 'I'm a local' act by asking what a crumpet was (big mistake). They're on a mission to bring you really good tea for which they give you your own timer to guarantee the right brewing time. Very clever!
As always, some of the more popular stalls had long lines of people waiting. My sweet tooth was satisfied after the crumpet, so I managed to resist the Aston's Bakery cronut this time, but joined the queue for a Dark Fluid cappuccino. It was worth the wait.
Since I had another bike ride ahead of me, I knew I would be hungry again by the time I got home. So I bought a scotch egg (my first!) and some nice cheeses to take home. The Mike + Ollie rolls and Mother Flipper burgers looked and smelled amazing, so next time I'm coming back for lunch!