Staring out the window of the Eurostar, I'm thinking about the last time I was in Paris. Twenty years old, studying at Sciences Po and with a room at the Cité Universitaire. I didn't think much about best places to eat or most trendy hotels to stay. Simply because as a student I didn't have the budget to go out all the time (let alone pay for a meal at one of the popular restaurants) and I didn't need a hotel. So even though there once was a time when I knew the city well, when it came to planning this trip it almost felt like I was going to Paris for the very first time.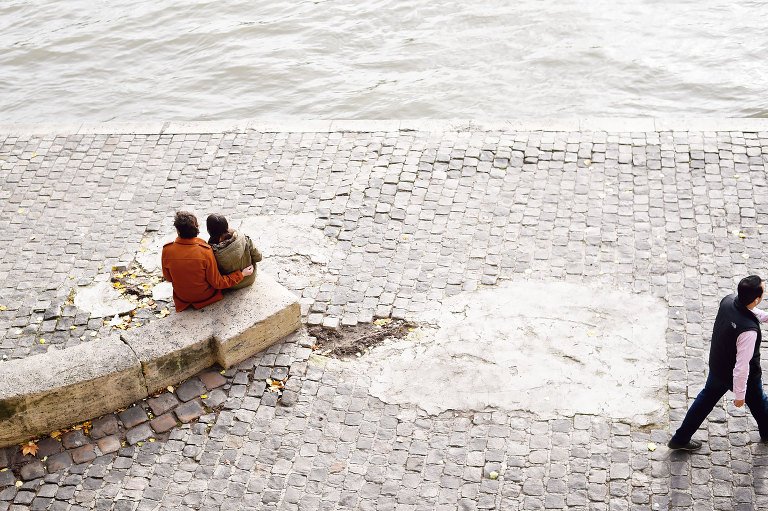 The good thing about Paris, when it comes to finding a hotel, is that the city is not that big. At least not compared to London. So even though there are areas I'd rather avoid and others where I'd prefer to stay, as long as you're near a metro station within the Périphérique you'll always be able to quickly go to the places you want to visit.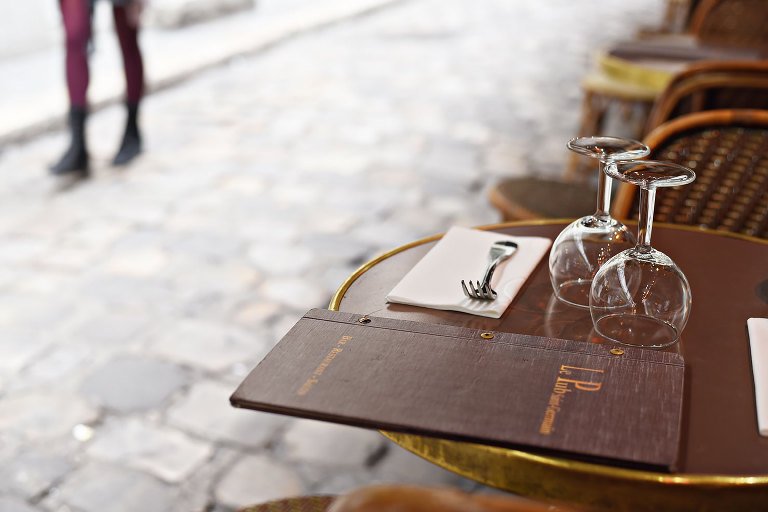 But even though I'm only staying for one night, I still want to find a great hotel. And for a good price of course. Which is why I'm using the Hotel Tonight app.
Ever since I discovered this app I've been waiting for an excuse to use it. Even when I was not going anywhere I would sometimes browse through the app just to see the hotels I could have stayed at if I had been in New York, Barcelona, Amsterdam…. (fill in any cool city across the globe).
Paris it is for now. You tell the app the city and the dates you're looking for and it gives you a list of the available hotels  – all with amazing discounts. Until recently you could only find a hotel for that same night (hence the name of the app), but they recently made some changes so that you can now book a room up to 7 days in advance. Nothing wrong with being spontaneous, but since I was leaving London early in the morning I was glad that I already knew where I was going and didn't have to book the hotel on the train.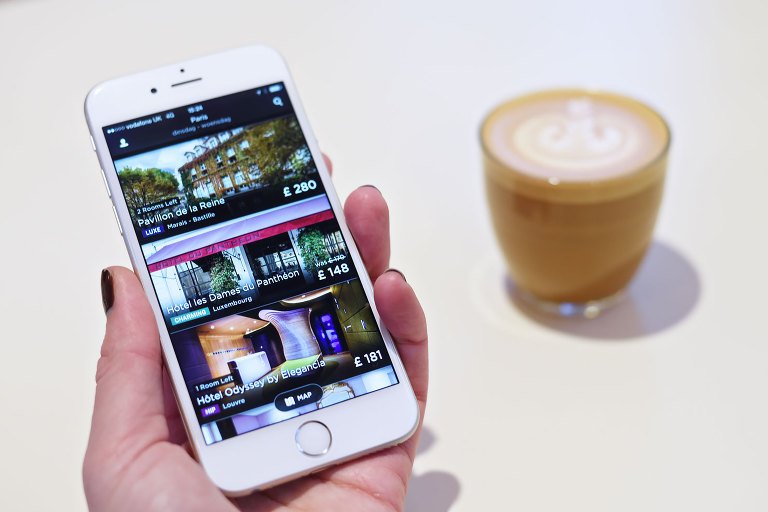 We all have our preferences when it comes to the type of hotel we like to stay in. For me it's not so much about the number of stars (although 5 star does have a nice ring to it), but more about the overall vibe and the interior. Hotel Tonight makes it easy to find a hotel you will like by using seven categories. I have a clear preference for the Hip category ('A stylish, sometimes quirky hot spot that's as popular with in-the-know locals as it is with travelers.'), but I also see some great hotels in the Charming and Luxe category.
I eventually decide to book a room at boutique design hotel
Secret de Paris
in the 9th arrondissement. I press Book Now and after confirming my details I've booked myself a hotel in Paris. Couldn't be easier.
The hotel is perfect. Its location is pretty central and not far from Gare du Nord, so you can drop your luggage and immediately start exploring Paris. I had seen on their website that the rooms have different themes, as if you're sleeping in one of Paris' most famous monuments. But I didn't know yet in which room we were staying.
Instead of just handing us our key and say 'good luck', someone of the hotel personally showed us our room and explained the concept behind the hotel.
Our room was the Opera Garnier, which wasn't hard to guess with the ballet shoe tied to the bed and the big (fake) window above it. This is also the only theme that has oak parquet floors. The size of the room was just right and the bathroom made me wish I could have stayed longer: a rain shower and a bubble bath!
I remembered my student room again which was always so noisy. But thanks to the double windows this hotel room is super quiet, you couldn't hear what was going on outside. After getting up so early to catch the train, I couldn't have asked for a better room to get the rest I needed for another day in Paris.
Disclaimer: I received Hotel Tonight credits equal to the price of the hotel room for the purpose of this review. All photos, writing and opinions are my own.