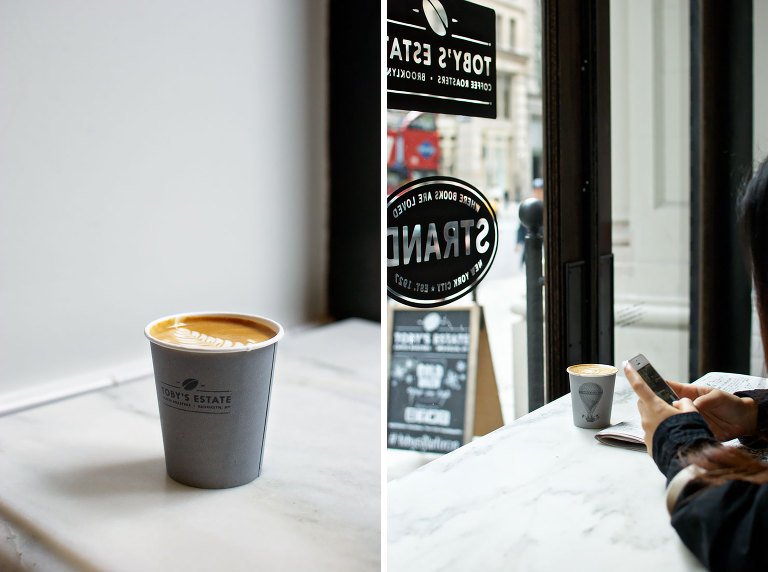 Oh, how times have changed. When I moved to New York in 2003 I didn't even drink coffee. And because there was no Starbucks in the Netherlands back then, I thought walking the streets with a Starbucks cup (not with coffee) in your hand was the coolest thing ever. These days, people are not only asking me if drinking coffee is all I do in London (based on the number of coffee pics on Instagram and here on the blog), I even make a list of the best coffee places in other cities when I travel (no Starbucks!). So let me show you the places that I think have the best coffee in NYC.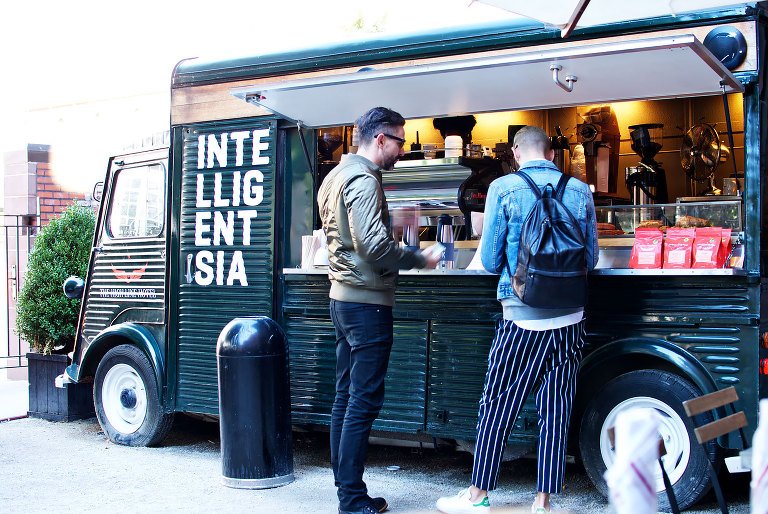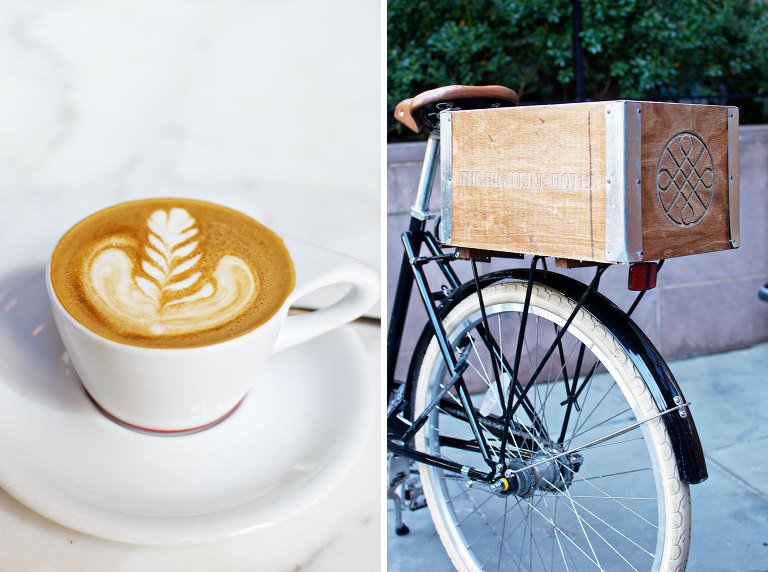 Intelligentsia Coffee
According to my local New York friends, this place has the best coffee in the city. I find it hard to pick a winner, but I do agree that it is one of the best. The first thing I noticed when I arrived was the coffee truck, so I assumed that was it. I ordered my coffee and some delicious banana bread, and was almost ready to leave when I discovered there was more. The actual Intelligentsia coffee bar is in the lobby of the High Line Hotel. What a great excuse to go for a second flat white.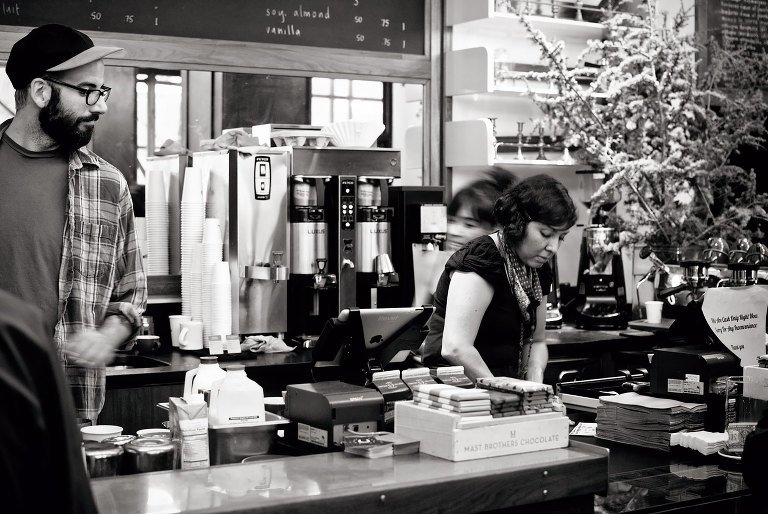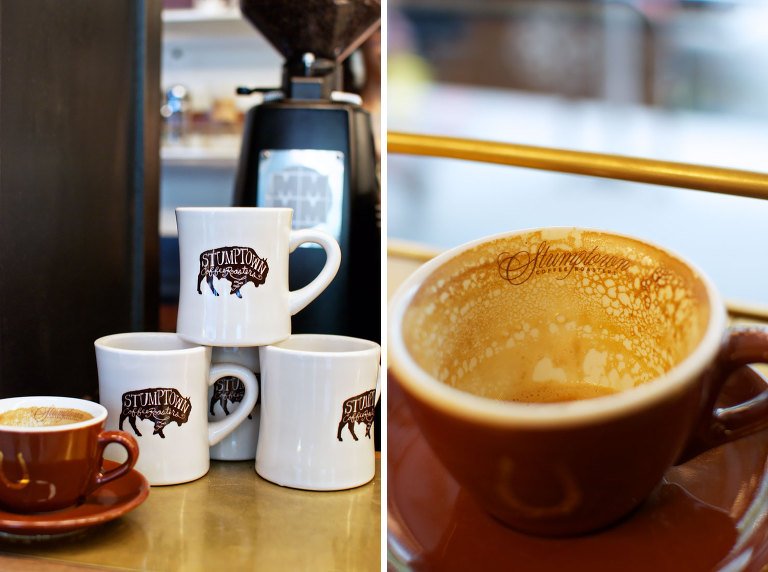 Stumptown Coffee Roasters
My first coffee stop was at Stumptown next to the lobby of the Ace Hotel on W29th Street. The first Stumptown cafes opened in Portland and now there are two in New York. There are no seats, but there's a counter by the window where you can combine drinking coffee with some excellent people watching. Or have a seat in the (dark) hotel lobby with free wifi.
My flat white was excellent and the baristas super friendly. What a great start of my New York trip!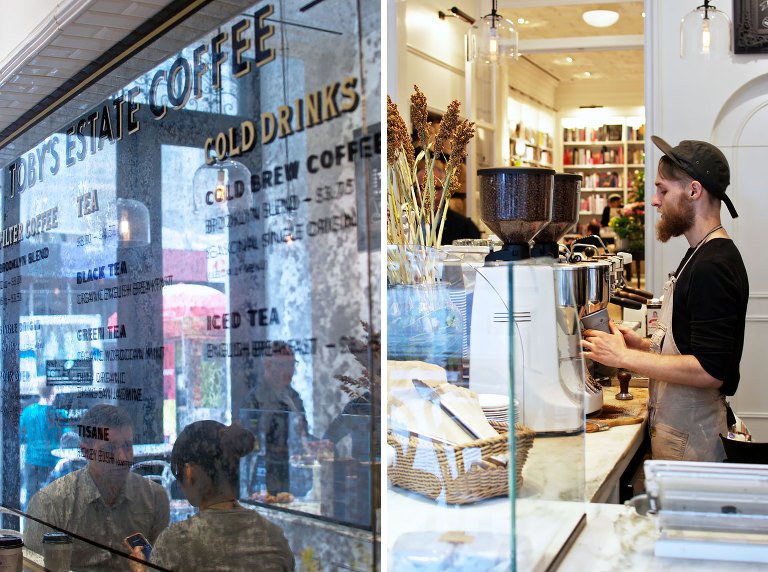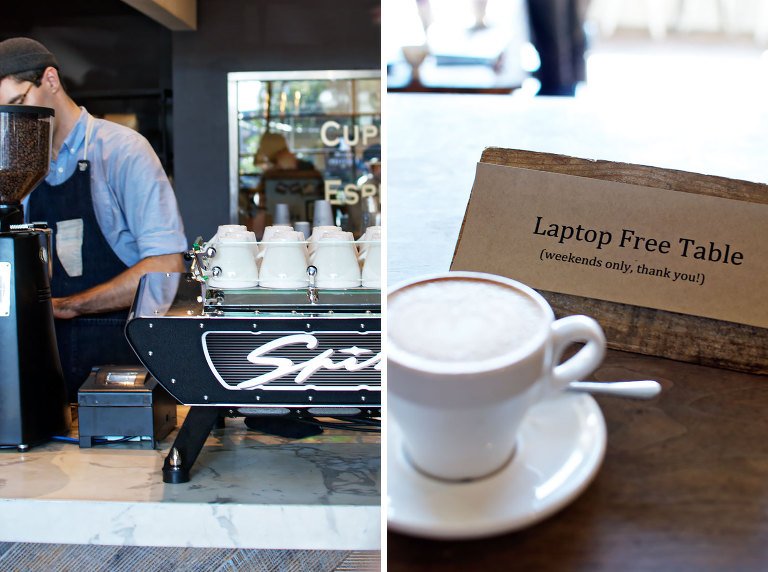 Toby's Estate Coffee
Australians are apparently taking over the world with their coffee. Founder Toby Smith is Australian, and when it comes to the interior, I would say that Toby's Estate in the Flatiron district has to be my favorite. The place looks bright and charming. It's like an Instagram dream. They roast their own beans in Williamsburg, Brooklyn which is where you'll find one of their other coffee shops.
The cafe in Brooklyn looks completely different and has more seating. The huge windows in this former meatpacking factory make the place look very bright as well, but it has more of an industrial feel to it.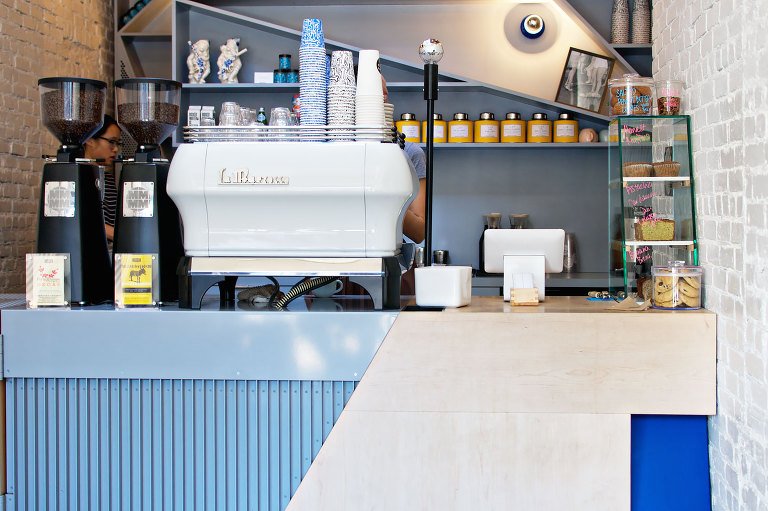 Happy Bones
If there's one New York coffee shop that I saw over and over again on Instagram, it's Happy Bones in Soho. I don't know if it's because of the white brick walls or the tortoise spoons, but this is one Instagram friendly place!
If you look at these photos you've basically seen every corner, because it's very small.  But the coffee didn't disappoint, and who could resist these spoons?
There were even more places on my 'to do/drink' list, but as usual there were just too many and not enough time. So I'll save them for my next trip. If you have any New York favorites, let me know!