There are so many different things to do in London. Which means that when you're here just for a short visit, you'll either need to leave some things out or be super efficient. Such as combining an afternoon tea with a sightseeing bus tour. Which is what I did a few weeks ago when iDBus (a long-distance coach service to major European cities) invited a group of bloggers for the BB Bakery Afternoon Tea on a real vintage 60s London double decker bus. Don't expect white tablecloths, fine china or waiters walking around to serve you more tea. No, this is all about a fun, unique – and let's not forget – tasty experience.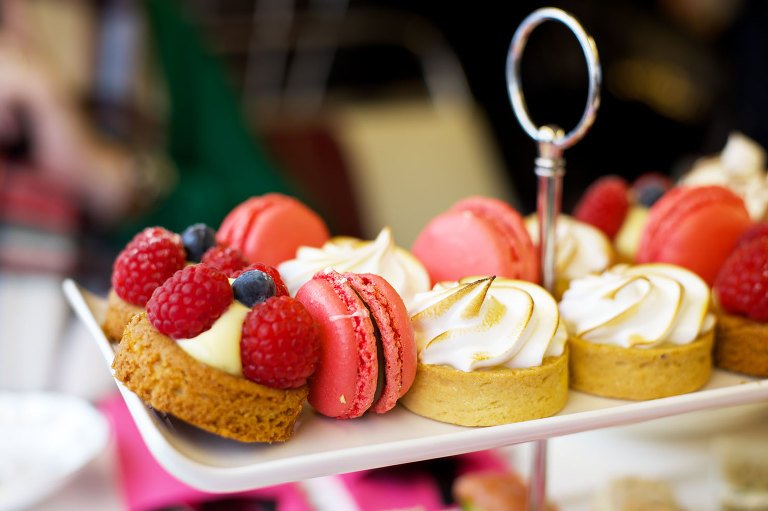 One warning though: taking pictures on a moving bus isn't easy. I don't think I've ever taken that many blurry photos. But then that's just one of those typical blogger 'issues'… Who cares about the photos, it's the food and the view that counts, right?!
And both were really good. The food was already on the table when we walked in. Except for the scones that were served around the moment that we decided we didn't have room for one more bite. I hadn't even realized the scones were missing until then. Which is actually weird since they're usually my favorite part of the afternoon tea…

Something else that came quite late was the tea. We started our afternoon with some champagne and we all had a bottle of orange juice, so there was enough to drink. But I would have liked to have a cup of tea from the start. Or in this case: tea in a cute ceramic mug with a rubber lid.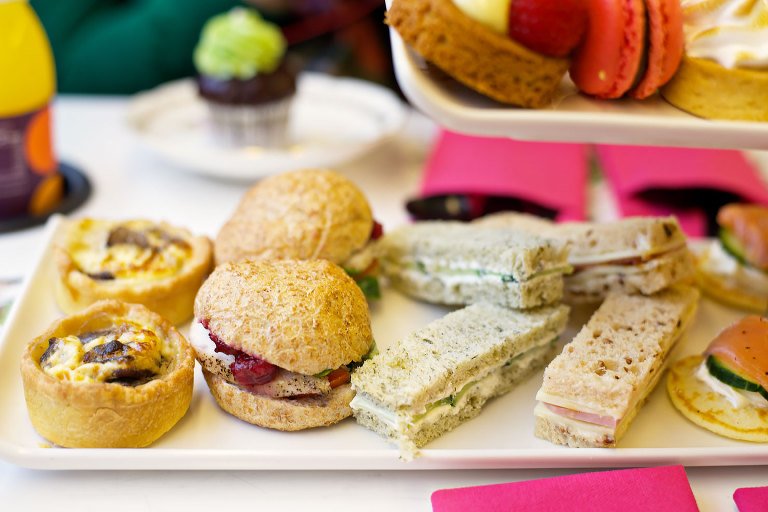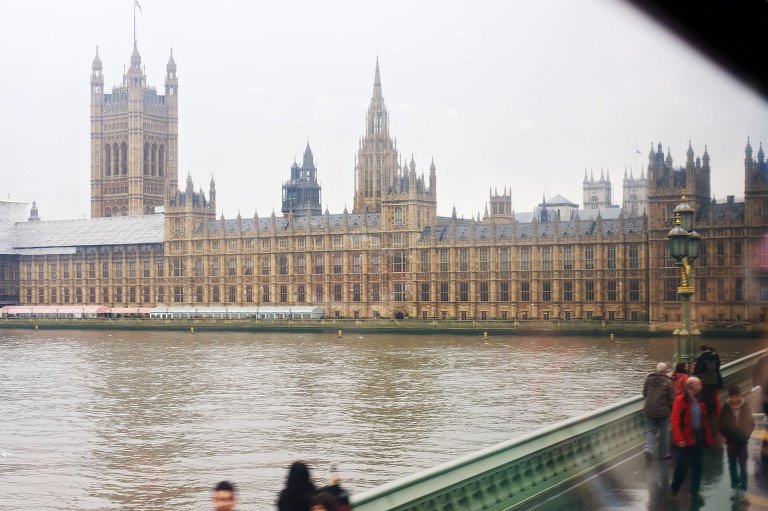 But then the hero of this experience isn't the tea, it's the beautiful London sights. Especially for those who visit London for the first time, this is a great way to see famous landmarks such as Big Ben, Trafalgar Square, Notting Hill and the London Eye. Of course you can also go on one of those very touristy sightseeing buses. But I'm pretty sure they don't serve little lemon meringue tarts.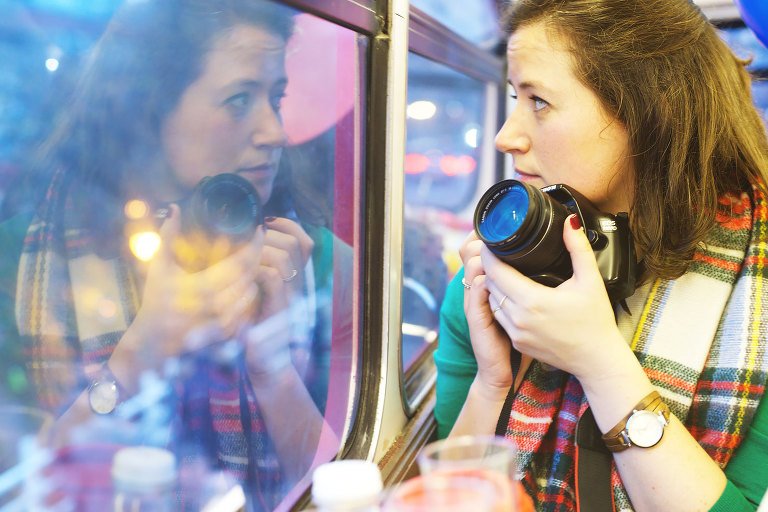 Another difference with the sightseeing buses is that there's no guide giving an explanation about what you're seeing outside. There's a map on your table that shows the things you'll see along the way, but it's up to you to pay attention in order not to miss them.
As we were with a group of Londoners, I was actually glad nobody interrupted all the chatting and eating that was going on. After all, afternoon tea is a serious business that deserves your full attention. 
After around 90 minutes we had seen most of the sights and enjoyed a lovely afternoon tea – including a nice glass of champagne. I'd say that's a pretty efficient way of spending an afternoon in London. Plus it was a lot of fun!
The price of the afternoon tea is £45, which is a bit steep if you'd just compare the food with what you'd get at a chic London hotel. But if you're looking for a unique way to explore the city, or an afternoon tea in an informal setting, then I can definitely recommend this tour.
Last photo courtesy of iDBus.