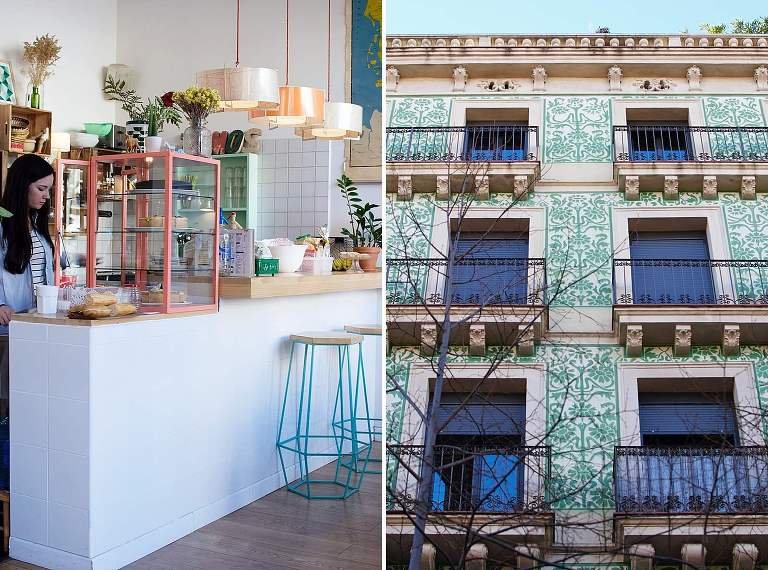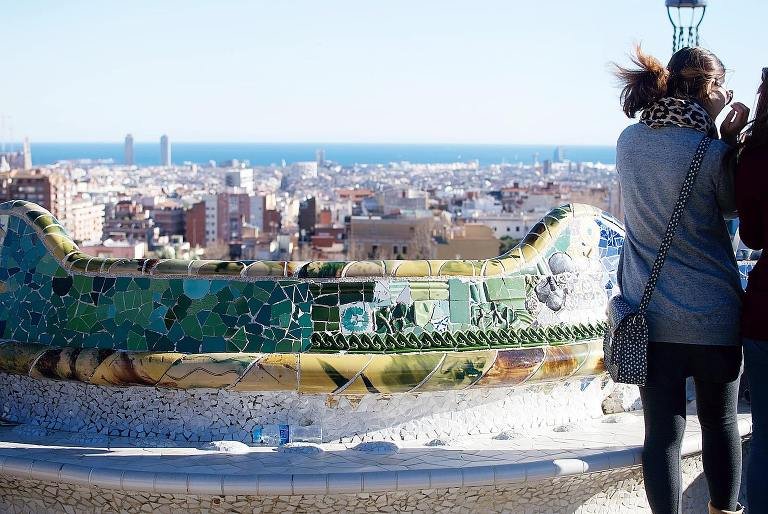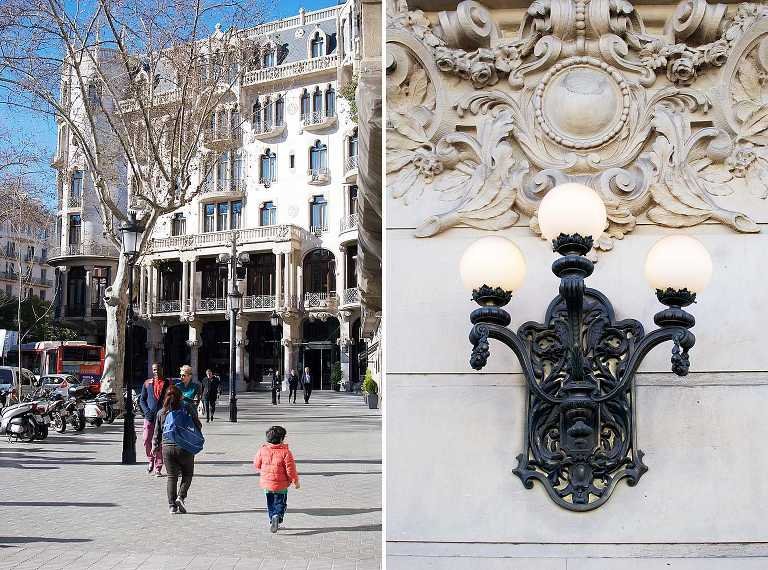 Walking around in sunny Barcelona was just what the doctor ordered. After so many days of rain and grey skies in London, I needed to feel the warm sun on my face again.
I didn't really have a plan for how I wanted to spend the day. I'd been to Barcelona before, so I decided to skip the Sagrada Familia, the museums and other must-visit places and walk around instead. With one exception: Park Güell. Since it was such a beautiful day, I wanted to sit on those mosaic benches designed by Gaudí again. I sure wasn't the only one with this plan, but I managed to squeeze myself in between the groups of school kids and other visitors to enjoy the view for a moment.
So was walking around and sitting on benches the only thing I did, you might wonder? No, of course not. When in Barcelona, there's food…and coffee. Lots of food and coffee. In the days before I'd pretty much eaten enough Spanish food for an entire week. I made the rookie mistake to think that when they serve you a large plate with lots of food, then that is all you're going to get. Silly me, of course that's just the first course. There's going to be a second, third, and sometimes a fourth and fifth (or ninth) course as well.
I guess it's fair to say that my body could use the extra exercise and didn't really need more tapas. Instead I focussed on getting the best coffee. Or the perfect café cortado when in Spain.
I started with breakfast at Bar Lobo near La Rambla. I've heard some great stories about their food for which I definitely need to come back, but my light breakfast and café cortado were perfect too. It's such a cool and stylish place. I would have loved to stay much longer, but then there was a whole city out there waiting for me.
And then there are two other places I can highly recommend when you need a break from all the walking, sightseeing or shopping (note to self: bring a bigger suitcase next time). Cafe Cometa is a small, bright and colorful cafe with lots of art hanging on the wall.  And I loved the vintage style at Granja Petit Bo.
Unfortunately after a bit of relaxing at Granja Petit Bo it was already time to go to the airport and back to London. I really wish I could have stayed longer. Barcelona is such a nice city that I could have easily spent a couple more days exploring it. And of course half way during the flight I got my appetite back. But as I was hoping for some nice tapas and café cortado, British Airways gave me a coronation chicken sandwich and tea instead. Welcome back to the UK!