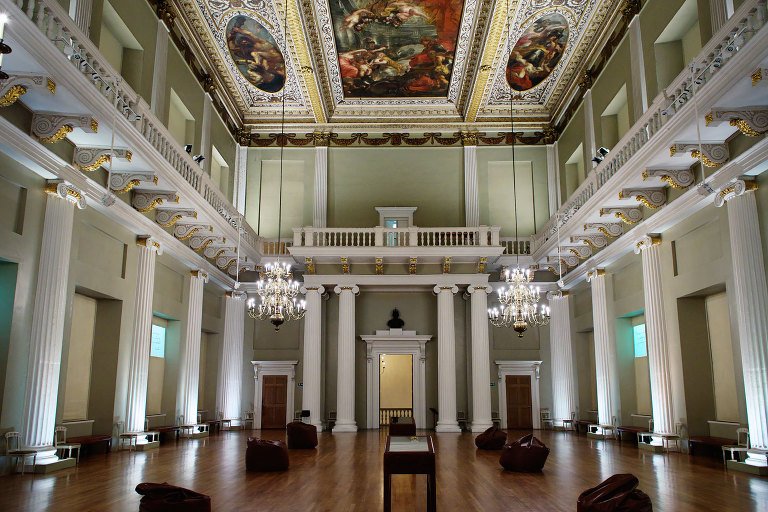 Extravagant royal parties and the execution of one of its hosts. That's basically what the Banqueting House in central London is known for. Since I'm a sucker for a happy ending, I wasn't really interested in the death part, but more in seeing where the Stuarts used to party like it's 1699.
They're renovating the building this year, so I couldn't admire its classical design that I'd seen online. What's so special about it is that the architecture was revolutionary for its time and it's the only complete building that survived the fire that destroyed the rest of Whitehall palace in 1698.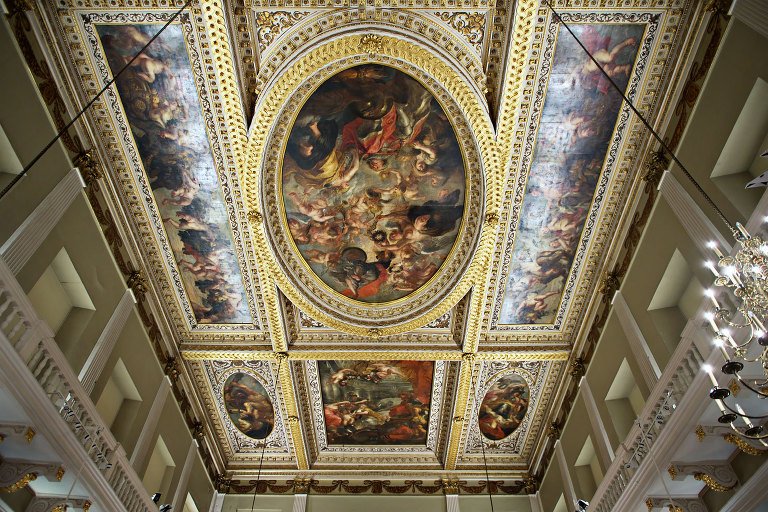 Not only did the building survive, but maybe more importantly Rubens' painted ceiling. It's the only painted ceiling by Rubens that is still in its original location, which makes it even more special. When you enter the Banqueting Hall, the main room in the Banqueting House, the ceiling is the first thing you'll see. It's composed of two canvasses of 9x6m each and two measuring 13x3m.
Charles I commissioned Rubens to paint the ceiling in 1636 and one of the main figures in the central paining is Charles' father, King James I.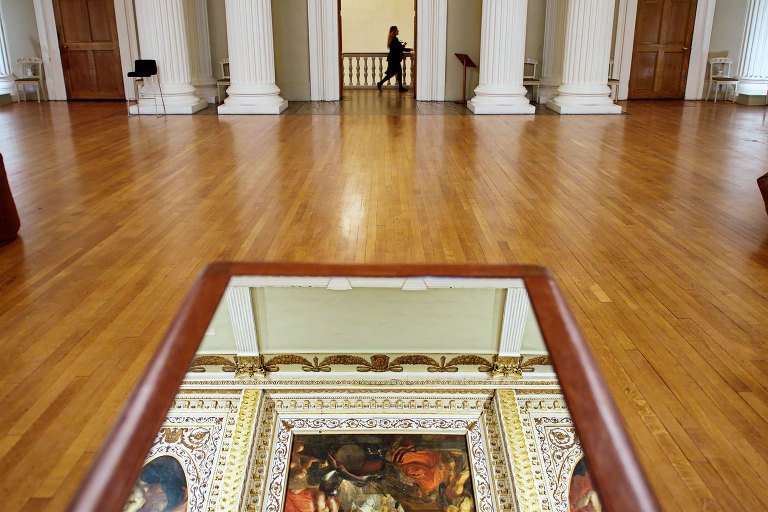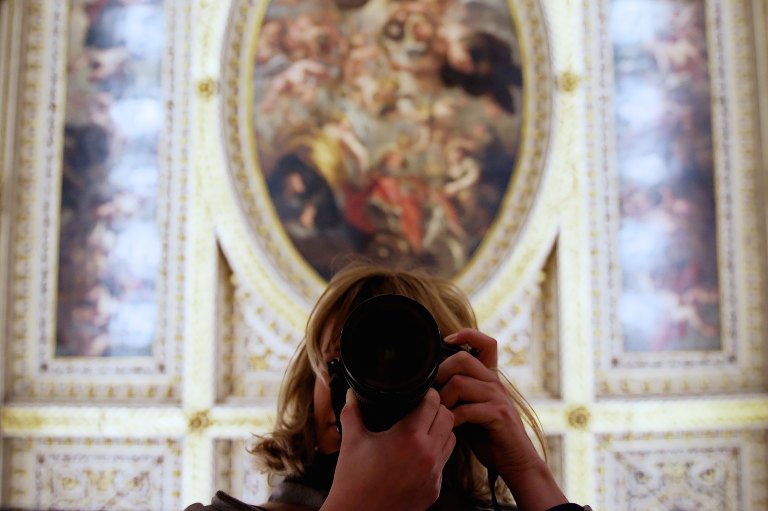 To prevent people from hurting their neck while admiring the ceiling, they've placed several mirrors on tables which allows you to see the painting by looking down instead of looking up. Very clever! But if you'd rather look at the original painting, you can lay down in one of the comfortable beanbags (although not so great when you're trying to stand up again).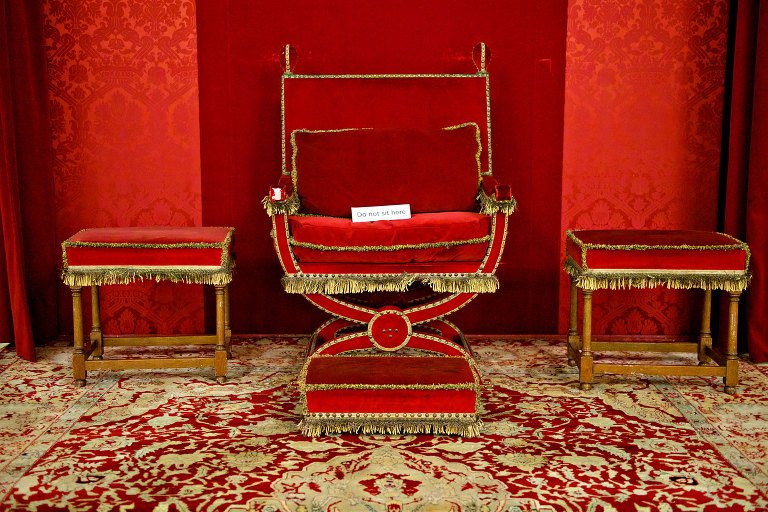 What would a royal venue be without a throne? It was also in this room that William of Orange and his wife Mary Stuart accepted the crown in 1689.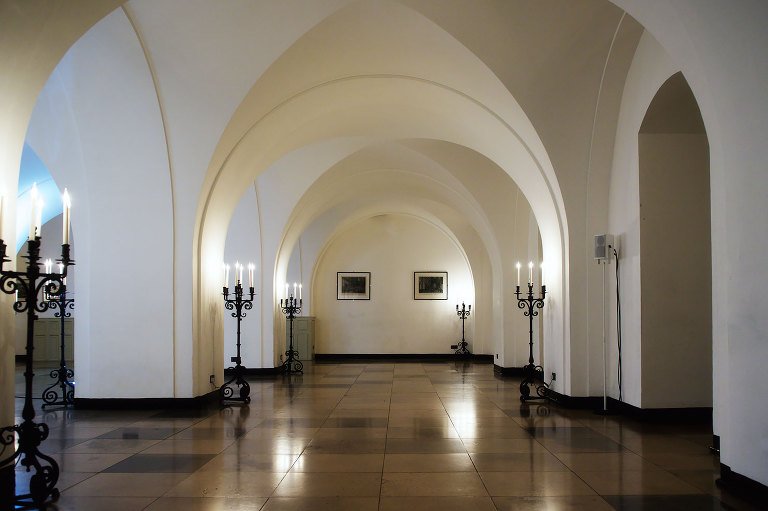 At the start of your visit, you can watch a short video about the history of the Banqueting Hall in the undercroft. Although this part of the house was also designed to entertain, its main function was for drinking and gambling. (Sounds like a party to me.)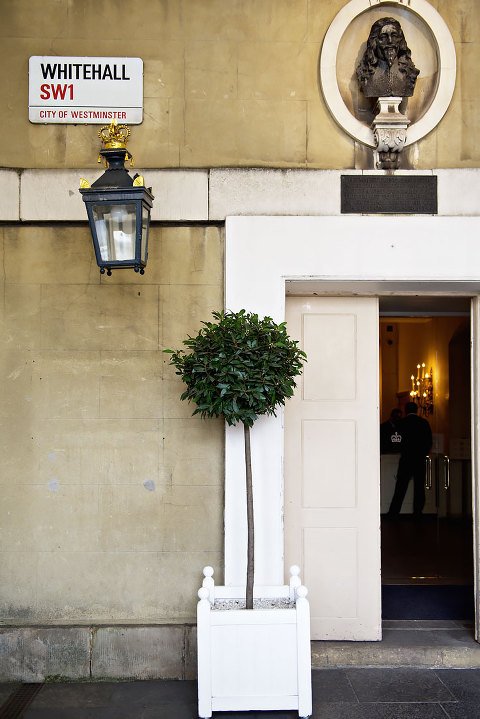 Okay, so I mentioned at the beginning that the story didn't end so well for one of the royals. And that was for Charles I. This is the site where he was beheaded on 30 January 1649. He had lost the English Civil War and was then found guilty of high treason by his enemies. He's the only English monarch ever to be executed.
His famous last words were 'I go from a corruptible to an incorruptible Crown, where no disturbance can be'. Since it was well-known that he and his wife had tremendous fights during their marriage, you wonder what kind of disturbance he was referring to…