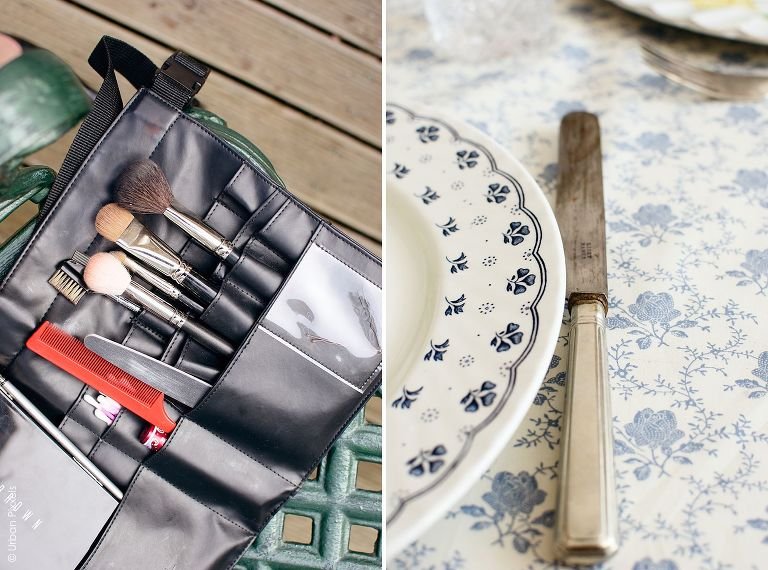 If you had told me a year ago that a book would be published that has pictures of me in it, my last guess would probably have been a cookbook. Don't get me wrong, I know how to boil an egg and am perfectly capable of serving my friends a nice dinner without giving any of them food poisoning. But still, I'm more of a foodie that appreciates the art of others than to call myself anything of a food artist.
Fortunately for me, I have friends and family who – when it comes to food – know what they're doing. My talented friend Anne is one of them. She was already sharing her amazing recipes and photos on her blog Anne's Kitchen, and is now turning them into a cookbook and her own television show. How cool is that?!
Yesterday they were shooting photos of Anne and her friends for the cookbook, enjoying her food in different situations. So I brought my most suitable tea and cake-, dinner-, and party outfit to her tiny kitchen (amazing how she manages to actually film a television show in here) for a professional photo shoot.
I'm usually more comfortable being behind the camera, but this was a lot of fun to do. And what's not to like with all that delicious food in front of you – that we could all eat after we got the right shot.
The book's going to be out in October (in German and English), and the television show will air from September on RTL Télé Letzebuerg. So you may want to work on your Luxembourgish language skills in the meantime. Or follow Anne on her blog for more behind the scenes stories.