I'm starting to run out of ways to describe a London afternoon tea. Seriously, does anyone have a food writing for dummies book they can recommend? After so many tea blog posts last year, I decided to wait a bit before sharing my afternoon tea with Chiara at The Rose Lounge. True, all the photos with Christmas decorations now don't really make sense anymore. But hey, see all these rose petals? And our table was in the shape of a heart (which I totally missed by the way). It could just as well be a Valentine's theme, right? So let's just go with that. 

Chiara had been invited by The Rose Lounge at the Sofitel St James hotel to try their afternoon tea, and she asked me to join her. Forget my complaint earlier about a food writers block, I will never say no to afternoon tea.
Coming in from the dark, cold, wintry weather outside, we were seated in front of the fireplace. The whole room looked warm and cosy with comfortable chairs and sofas, and Christmas decorations all around….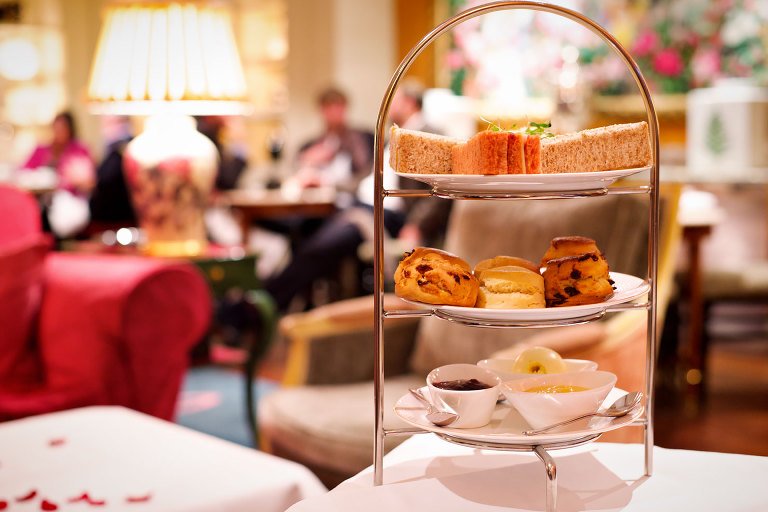 We started with a lovely pink champagne cocktail (I prefer bubbles over milk with my tea) and then they brought us the sandwiches and scones. Traditional, but as you would expect from a place like this, very good.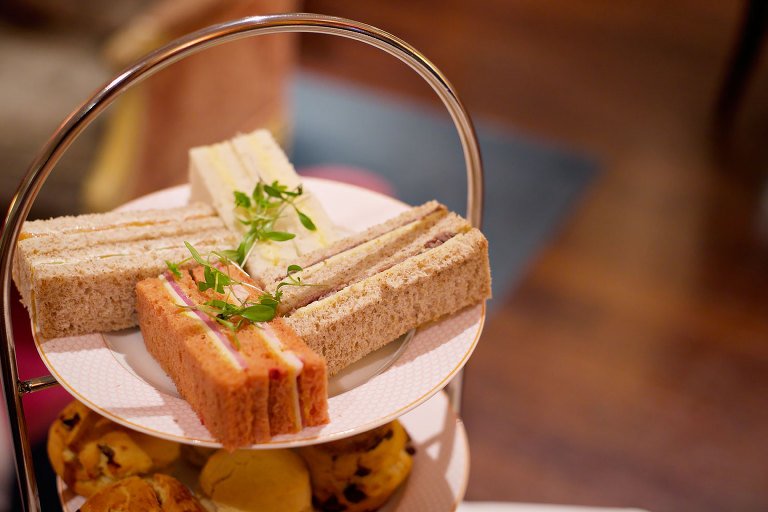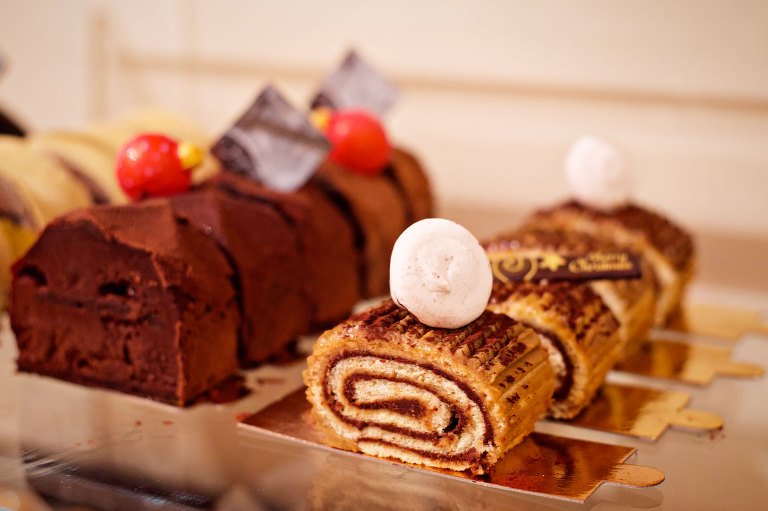 As you can see in the pictures above, we were served sandwiches and scones, but what was missing were the pastries. As usual I'll eat what is put in front of me, so I was already getting quite full when they invited us to come have a look at the selection of miniature French pastries.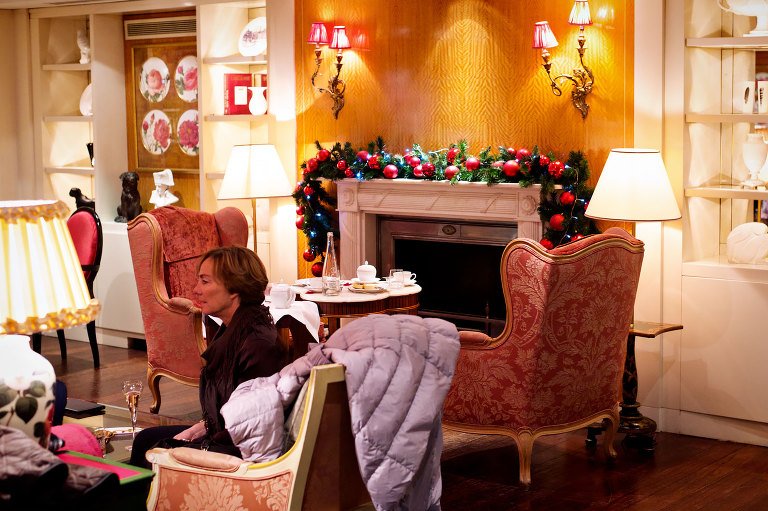 They were looking so good! And not so miniature to be honest. It was hard to choose, but we both picked two…and had to give up after a few bites. I'm afraid that otherwise I would have fallen asleep in that chair with the harpist playing Christmas songs…romantic love songs in the background.
But being able to choose your own pastries was a nice twist and made it different from other traditional afternoon teas. I definitely enjoyed the whole experience and would love to go again…As soon as I've finished my food writing for dummies book.