Things that will make you feel uncomfortable in New York: walking around the city with a selfie stick while talking to yourself on camera. Yes, I've done it. I was that person. The things you'll find yourself doing as a travel blogger… But even though I was slightly embarrassed, New York is probably the best city to try vlogging. If a 'naked cowboy' can play guitar on Times Square, then me and my selfie stick are not so strange after all.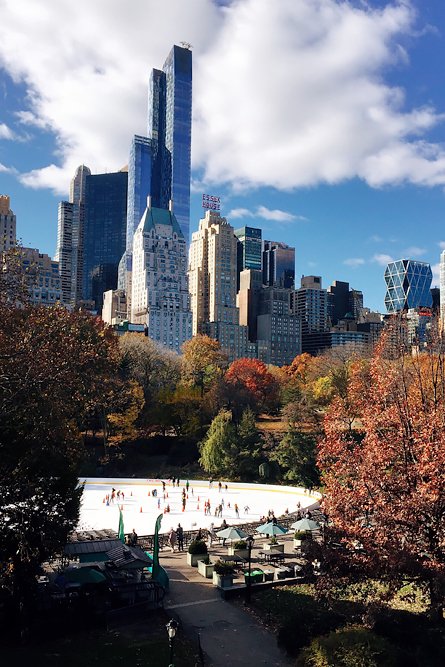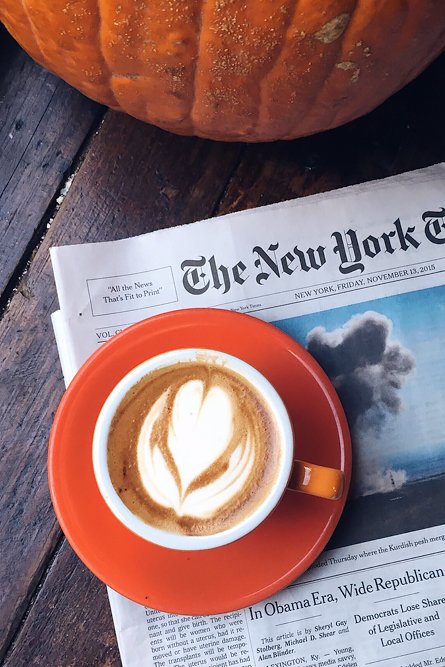 It's no secret that I love New York. So I'll take any chance I get to visit, even if it's only for 24 hours.
Obviously, New York is not a day trip kind of city. There's just too much to do, see and eat. But since I've been many times before, I decided not to worry about any of the sights you have to wait in line for, or to go on a shopping spree. I would just enjoy being in one of my favorite cities, walk around Manhattan (no time for Brooklyn), and stop for coffee and food. All I need to get my New York 'fix'.
Where to stay in NYC: Refinery Hotel
In my last Stockholm post I mentioned how much I like to spend time preparing my trips, but in this case I didn't plan much. I didn't even know where I was going to stay until the day before. But to be completely honest, I had been stalking the Hotel Tonight app for a while and knew that no matter what, I would find a beautiful design hotel to stay at – for a much better price.
Of course there's always a chance that a hotel you really like won't be available anymore if you wait until the very last minute, but I was happy to see that I could get a room in one of the hotels I had set my eyes on: The Refinery Hotel.
I knew I wouldn't have time to go to Brooklyn, so the hotel's location on 38th Street, around the corner from Bryant Park, was perfect. I could walk around Midtown and with the metro I would be in Soho and the Lower East Side in a couple of minutes.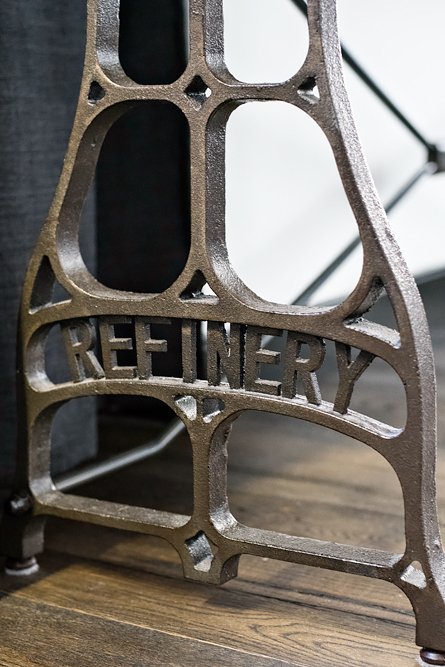 I had used the Hotel Tonight app before, but they've recently started a new concierge service 'Aces' which I thought was brilliant. On the morning of my arrival I received a personal message in the app to ask what time I was planning to arrive at the hotel and if I had any special requests. He then contacted the hotel to let them know and kept me informed via the app. So by the time I got to the hotel, I could get into my room straight away even though I arrived very early. Great!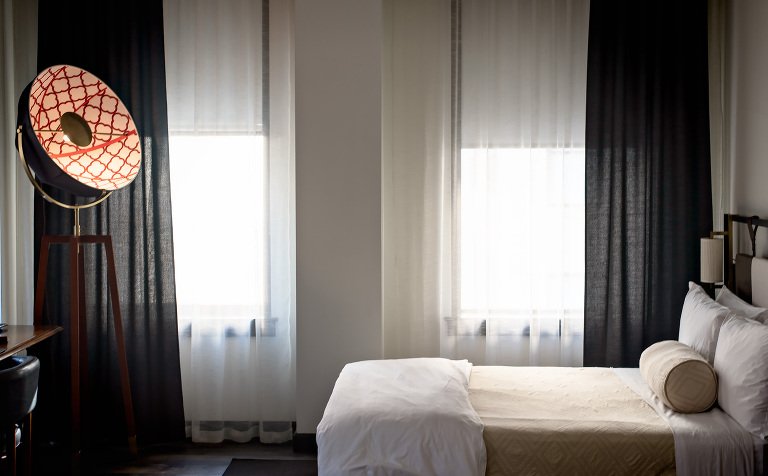 When you're in a city like New York, you're not going to spend much time in your hotel room, so you could argue that it doesn't really matter where you're staying. But I just love trying out new trendy hotels when I travel. And my room at the Refinery was perfect.
I'd received a complimentary upgrade to the Deluxe Double Queen room. It had two beds, which of course I didn't need, but it was super spacious, luxurious and with five windows it had lots of natural light coming in.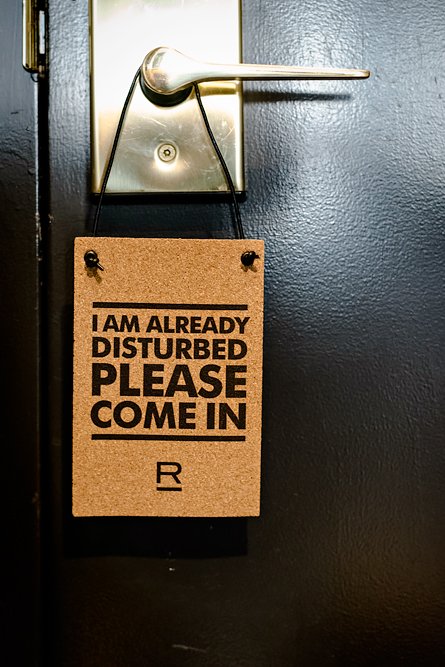 Even when you're not staying at the hotel, it's worth visiting the Refinery Rooftop Bar. With a cosy fireplace, and an amazing view (including the Empire State Building) of Manhattan. Or enjoy a drink and live jazz performance at Winnie's Jazz Bar downstairs.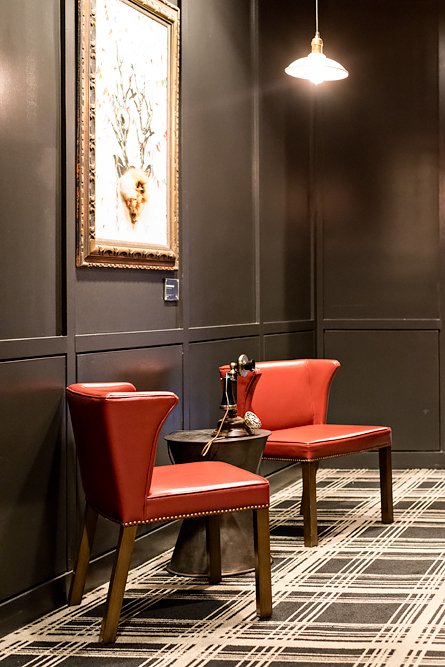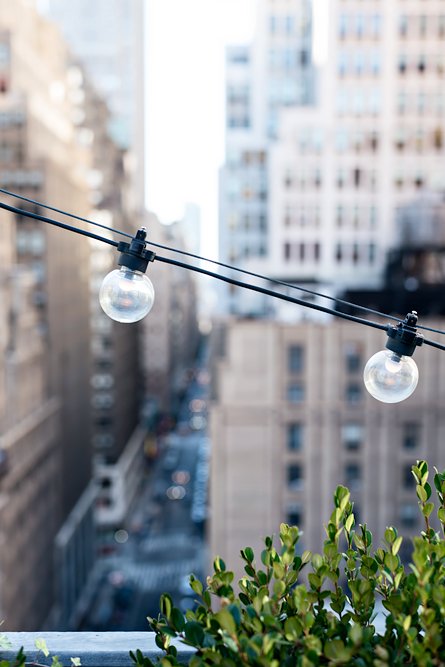 24 Hours in New York: Addresses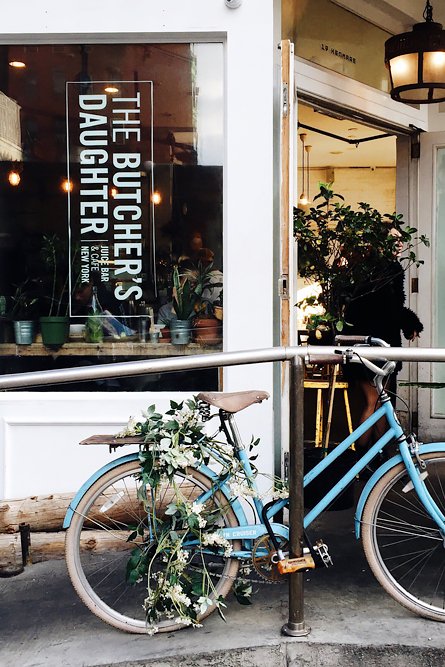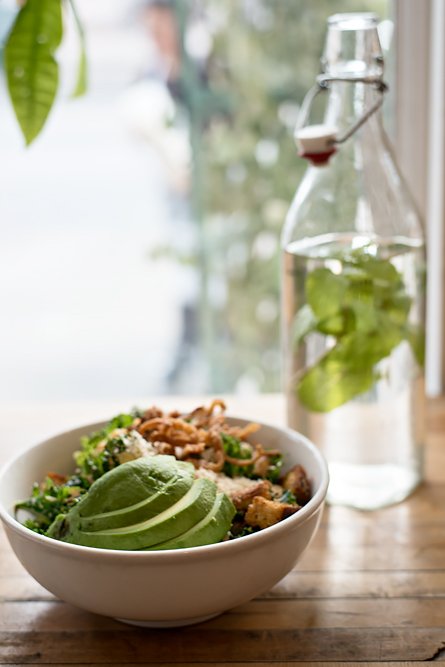 Refinery Hotel : 63 W 38th Street
The Butcher's Daughter: 19 Kenmare Street
Café Grumpy: 224 W 20th Street
Doughnut Plant: 220 W 23rd Street
Freeman Alley: on Rivington Street
The Fat Radish: 17 Orchard Street