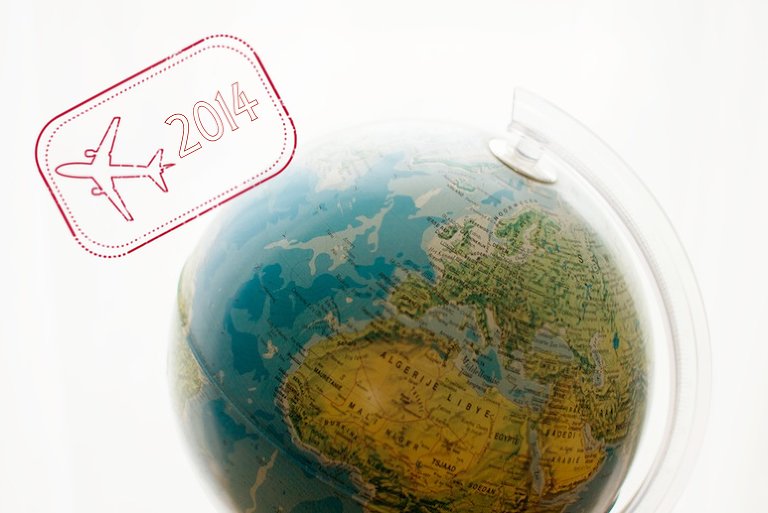 Can you believe it's already 2014?! My first year in London has gone by so fast. But what an amazing year it has been.
When you move to a new city, your first priority is to get to know your new hometown. That's why most of my blog posts were about London. I certainly had my share of traveling (Berlin, Saudi Arabia, Dubai, Rome, Tuscany and Umbria, Monaco), but most of them were for work. And when you meet so many other travel bloggers and hear and read about the places they've been to, you can't help but to create your own, ever-growing travel wish list.
So when Emma asked me to share my travel wish list for 2014, I didn't have to think long. I don't have a great track record when it comes to keeping New Year's resolutions, so let's hope I can keep this one.
Newcastle
It looks like my first trip in 2014 is going to be to Newcastle. I have to admit that so far London is the only place I've been to in the UK (shame on me). I'm planning to do lots of day (or weekend) trips to other cities this year, but this is the only one I've planned so far. I'm attending the #Traverse14 conference in February with other travel bloggers which should be great fun.
Copenhagen
Another bloggers event I'm planning to attend is The Hive in May. I couldn't make last year's event in Berlin, but heard so many great stories about it that I don't want to miss it this year. Plus I've been wanting to go back to Copenhagen since my last visit in 2005.
Sweden
I had never given Sweden that much thought as a holiday destination… Until I tasted the food. Ever since I discovered Fabrique in London, attended Try Swedish in London, and met a couple of great Swedish people, I can't wait to visit the country myself.
Paris
When I left Paris in 2001 after having lived there for a year I expected to be back at least once a year. And I never did. There were always so many places that I wanted to explore that I kept postponing Paris. After reading all the stories last year from people that took the Eurostar from London, I'm planning to do the same. If only just to have lunch like Emma did. And to see if Paris still looks as amazing as in the photos of Paris in Four Months.
Prague
The Czech Republic is one of the few countries in Europe that I've never been to, and I'm planning to change that this year. Prague has been on my wish list for a couple of years now, and I'm planning a city trip together with one of my best friends.
And then maybe…
As long as we're talking wish list here, I might as well add a few destinations that I'd love to visit this year. Although the chances that it will actually happen are not as big as the list above. So maybe… A city trip to New York and Boston? Or San Francisco? Learn to dance the tango in Buenos Aires? Have my own 'Eat, Pray, Love-experience' in Bali? See the Taj Mahal in India? Visit the vineyards and beautiful landscapes of South Africa? Watch a World Cup match (or the Carnival) in Brazil? Or eat sushi in Japan?
Still more than enough inspiration for where to travel next. Making choices will be the hardest part, I'm afraid. And then I still have my long London wish list that keeps growing…. Do I really need to work as well this year? Anyway, I'm looking forward to sharing all my travels with you again this year. What's on your wish list for 2014?