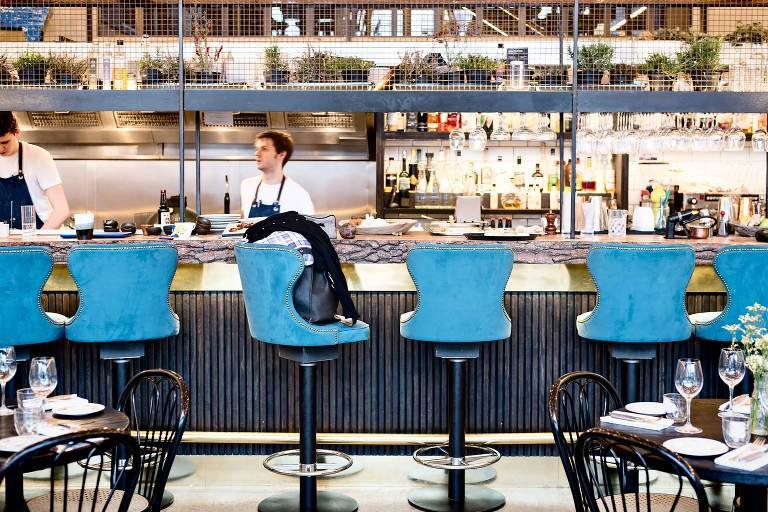 It's safe to say that I usually am the one running late when I'm meeting friends. Not horribly late, but just enough to be annoyed with myself that if only I had left a couple of minutes earlier… I'm trying, I really am. New year's resolutions and that kind of thing.
So when I was meeting Jess, Jo and Giulia for lunch at new hotspot Paradise Garage in Bethnal Green, I was determined not to be the last one to arrive. I checked where I had to be, how to get there and how long it would take me…and arrived when the restaurant wasn't even open yet. Oh well. Fortunately, the staff was very friendly and let me in to take pictures of the empty restaurant before the rest of the guests arrived.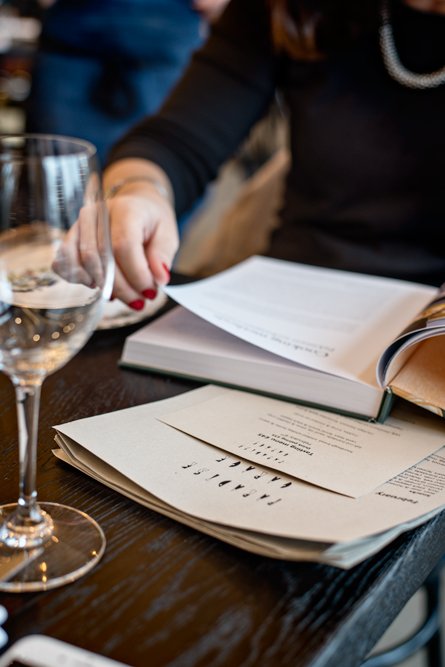 Paradise Garage is the third restaurant of the people behind popular Clapham restaurants The Dairy and The Manor. Clapham I know very well, Bethnal Green not so much. But after seeing some photos on Instagram (where else would you search for new cool places?), I couldn't wait to go.
The restaurant is located under the railway arches on Paradise Row, which gives the interior this cool industrial look. And while we were admiring the decor, Jo could finally show us the new cookbook – with her photos – she's been working on: Summers under the Tamarind Tree. So cool! Being in a restaurant and looking at beautiful photos of food… getting really hungry now.
Fortunately we didn't have to wait long and what arrived set the tone for the rest of the afternoon. Are you ready? Here it comes… sourdough bread with smoked whiskey butter. I don't even like whiskey, but I'll have it with some bread and butter from now on. Works brilliantly.
And that was just something extra, because the 'real' lunch menu is four courses. Four courses for £25 (which we had) or a tasting menu for £45.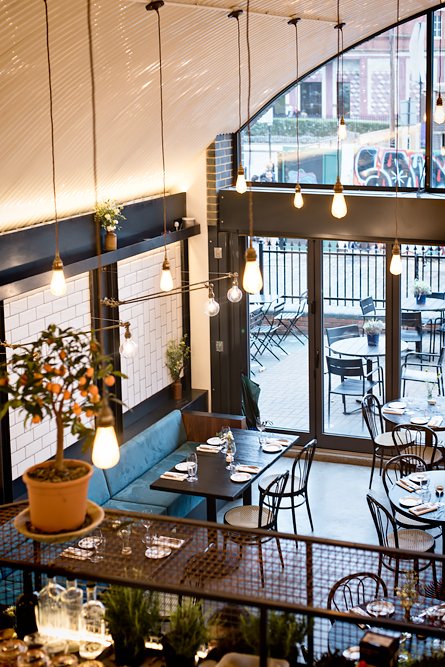 It was so good! The first course is a snack, which for me was the 'salt cod brandade, squid ink, olives and shellfish crisp'. Followed by something from the garden: 'Tilley's farm egg, roscoff onion, spinach and lardo' and then your choice from either the sea or land. I chose sea and had the absolutely delicious 'Lady Hamilton's pollock, cauliflower, chestnuts & brown crab'.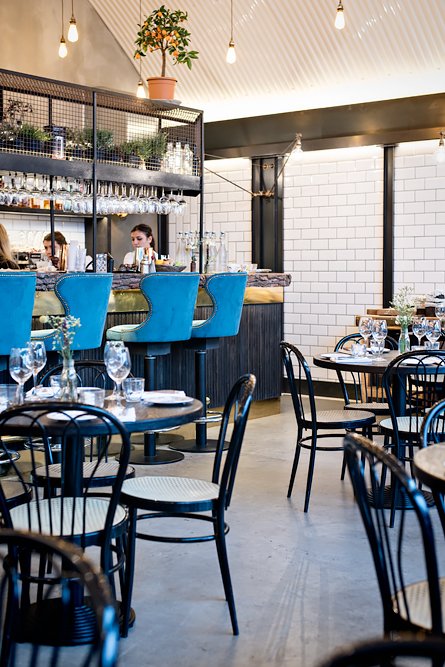 As the photos hopefully show, so much effort was put in the presentation. I was feeling sorry for the staff who had to carry all those heavy plates, but it looked great.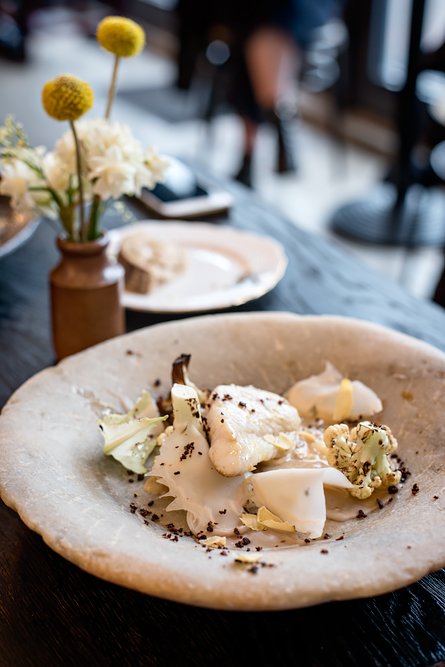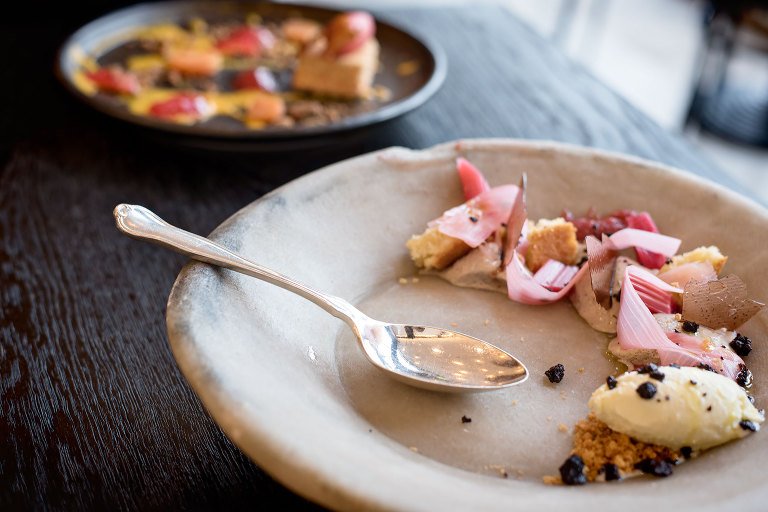 And then, course number four: dessert! Who cares that I also had dinner plans in a couple of hours… One should never skip dessert. Especially when it's 'Yorkshire rhubarb, black olive, semolina cake & olive oil ice cream'.
What I loved about this lunch is that you'll definitely won't leave feeling hungry, but the portions are just the right size that you can easily finish all four courses. Plus some bread and smoked whisky butter. Oh, and some financiers served in a cute little drawer at the end.
It's one of the best meals I've had in London and the fact that it's being served in such a beautiful, modern restaurant makes me like it even more. What a great reward for being on time for once!
Website: Paradise Garage
Address: 254 Paradise Row, London E2 9LE