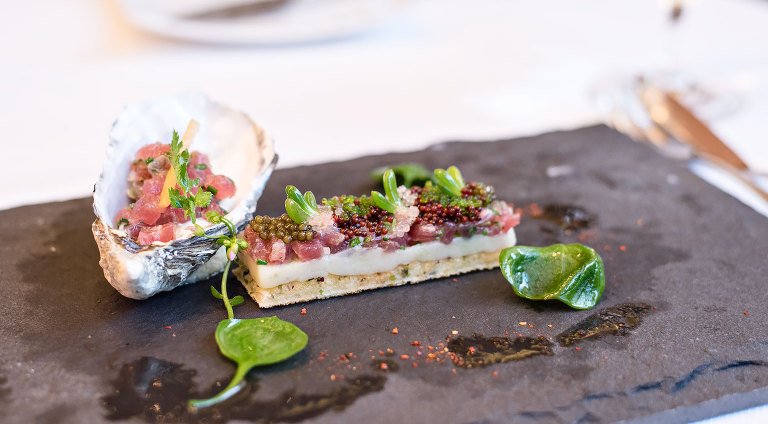 The fish finger may be celebrating its 60th anniversary in the UK this week, there's no thinking of retirement yet. Instead, chef Pascal Proyart of seafood restaurant One-O-One decided it deserved a little bit of a make-over and created a special fish finger menu, available until 17th October 2015.
One-O-One Restaurant (at The Park Tower Knightsbridge hotel) was listed as one of the top 20 restaurants in Great Britain and is known for its innovative seafood. So if there's one place to have a fish finger party in style, it has to be here.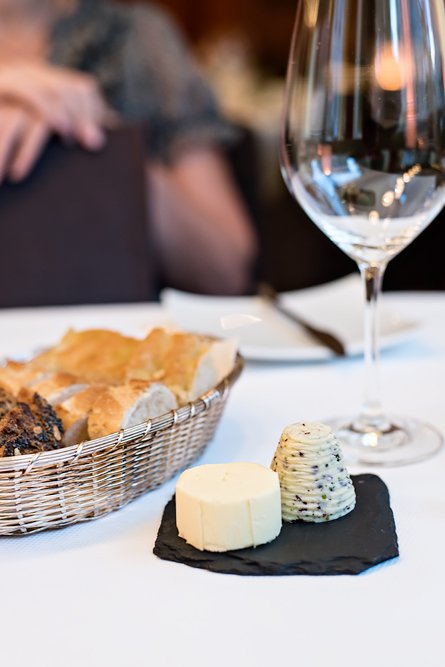 I was invited to try the 5 course Fish Finger Tasting Menu, each course a different, modern interpretation of the fish finger. You can choose to have the sommelier's wine selection, but I decided to go for a nice glass of Sauvignon Blanc that the restaurant recommended.
I must admit that I've always liked the good old fish finger (with lots of ketchup), so I was curious to find out what they had prepared for us.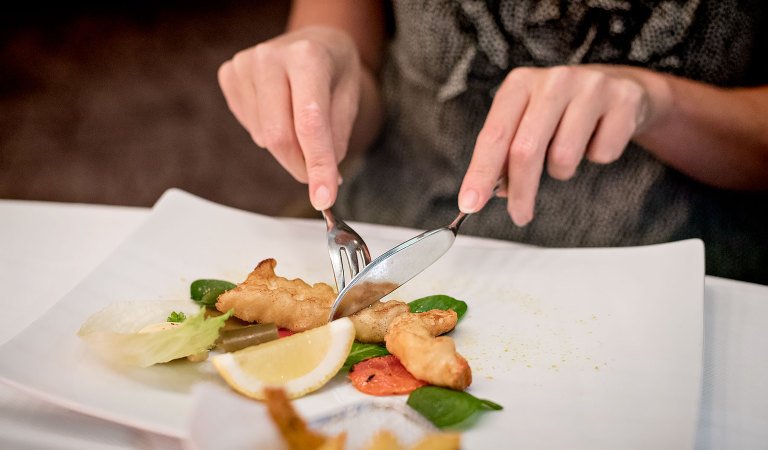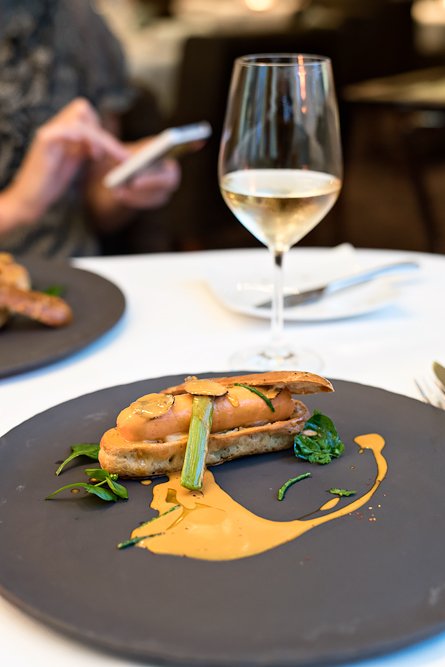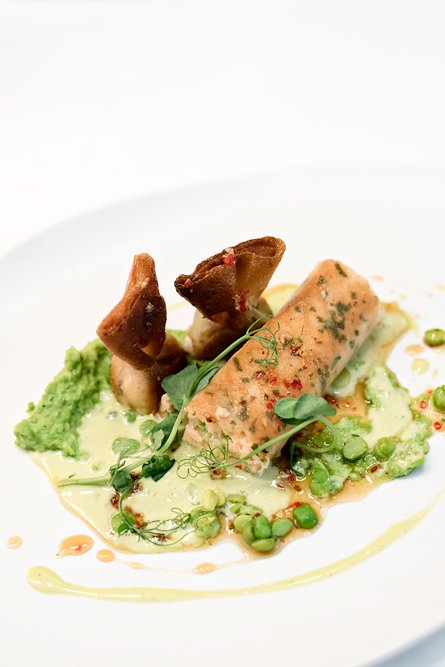 Well, as it turns out, the fish finger is getting better with age. There was nothing old fashioned or traditional in what was presented on our table. Fresh ingredients, with unexpected elements such as truffle or wasabi, and a modern presentation made each plate a feast for the eye and mouth.
My absolute favorite was the Yellowfin tuna tartar with oyster and caviar. And I loved that even the dessert – Eclair of pineapple, coconut & vanilla chantilly and rum Pina Colada sorbet – was inspired by the fish finger, being it a sweet one and without fish. A sweet, yet fresh and fruity ending of a wonderful meal.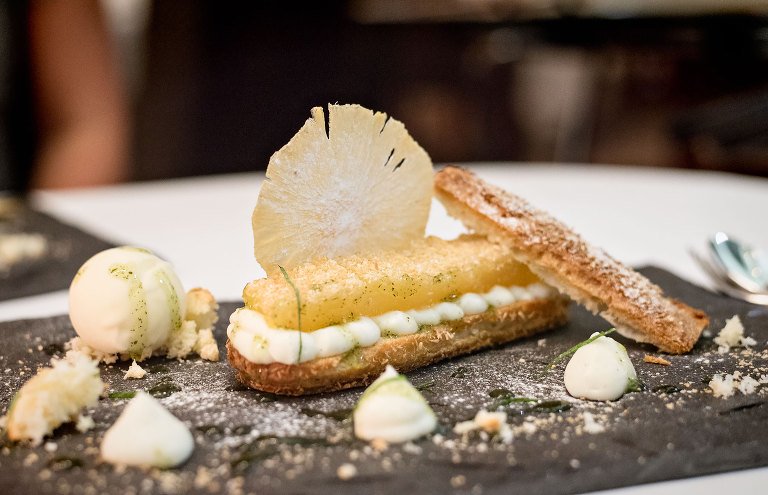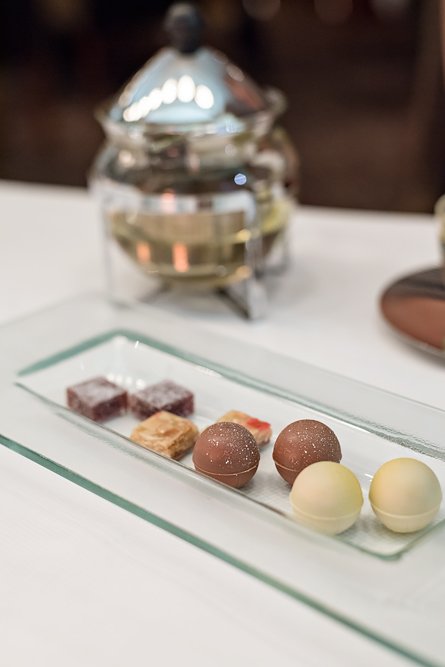 It was my first time dining at One-O-One Restaurant, and even though the interior looks a bit formal, I was pleased to find out that our dining experience was anything but.
The service was very attentive from beginning to end. In recommending the right wine, explaining every course and even asking how everything was… in Dutch (which his colleague quickly taught him). We were very impressed.
The tasting menu will be available until 17th October 2015, but also after that date I highly recommend trying this restaurant if you love seafood. I'm sure we can think of another British tradition that deserves an homage.
Website: One-O-One Restaurant
Address: 101 Knightsbridge, London SW1X 7RN