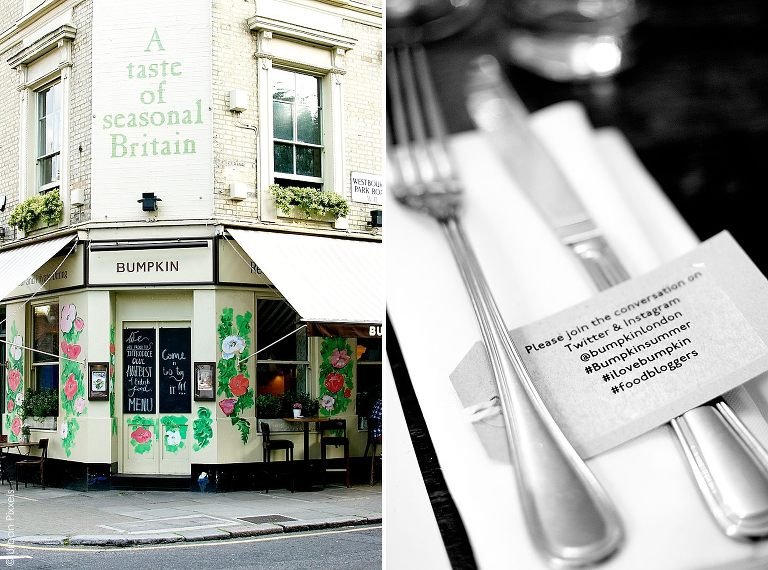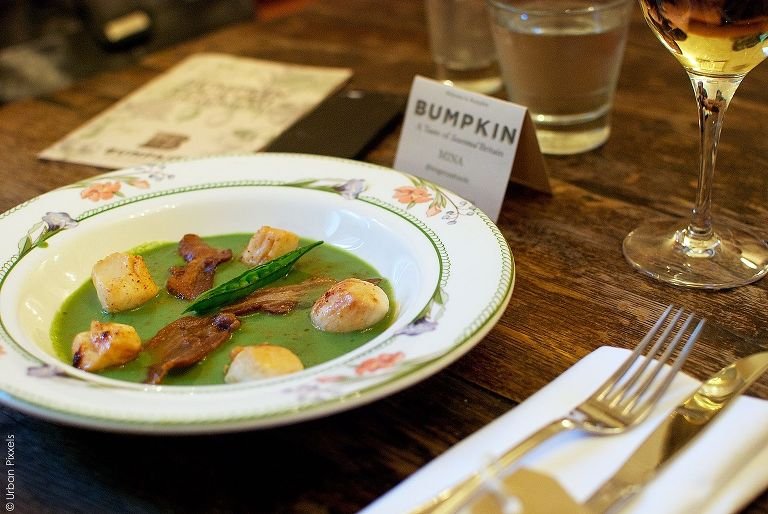 Notting Hill has a lot more to offer than the market on Portobello Road and the famous blue door. It also has some very good restaurants. Visiting Notting Hill is for me however always a reminder of how big this city is. It takes me about an hour to get there. So you can imagine that when I'm looking for a place to eat, it's not on top of my list. But for good food and an evening with friends I gladly accept the longer tube journey.
So last week I made my way to Westbourne Park Road for a blogger dinner at Bumpkin. They had invited me together with Selena, Emma, Melanie, Mina and Jess to try their new Summer Menu. And now that it is slowly starting to look like summer outside, this couldn't have come at a better time.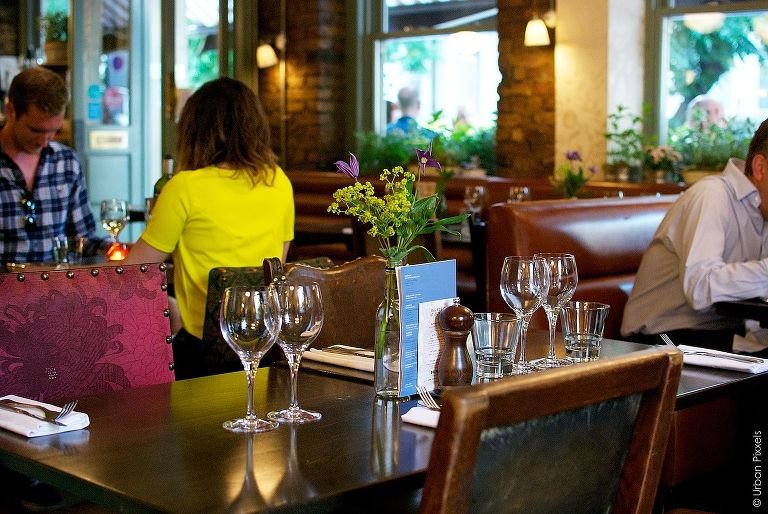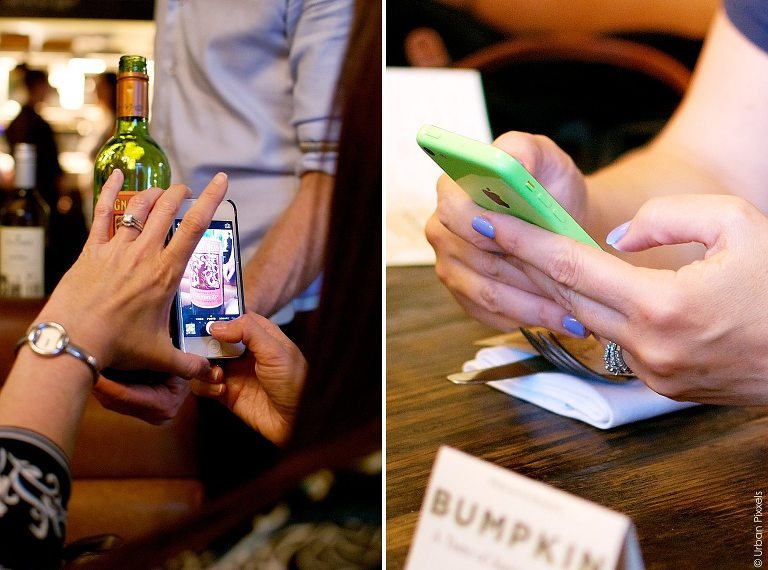 We started with a tour of the restaurant. I was surprised to see that it is a lot bigger than I originally thought. The 'real' restaurant is not that big and has quite an intimate setting, but as we climbed the stairs we discovered more and more rooms where they host private parties. Each room has its own style and I wouldn't mind having a (dinner) party in any one of them.
But this dinner party tonight was taking place downstairs and it was time to have a look at their new summer menu. I decided to start with the pan seared Scottish king scallops in a chilled pea soup with crispy bacon. I like a good glass of wine with (or without) my dinner, but I'm not an expert when it comes to pairing them with food. Luckily they know their wines at Bumpkin and they gave us some excellent recommendations with each course.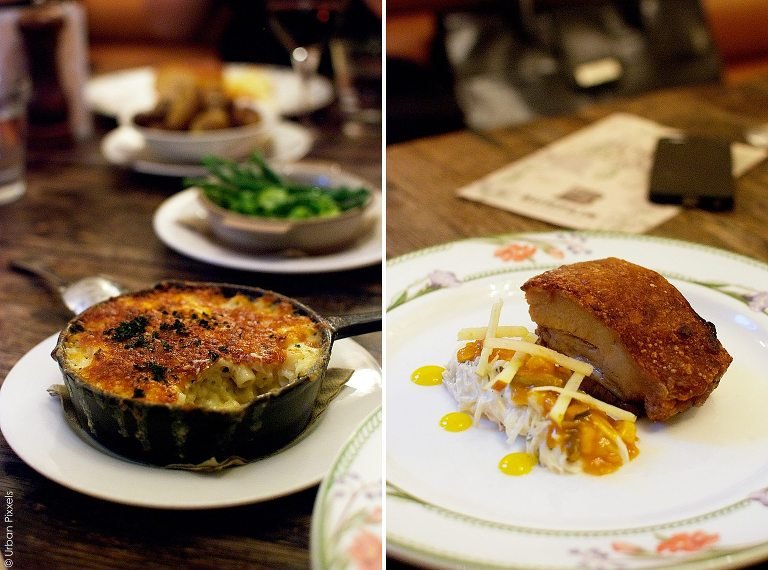 It's a good thing that my pea soup was already chilled, because you know bloggers and food… There's a lot of photo taking going on before someone finally takes the first bite. Different angles, different cameras, sharing on Twitter and Instagram. It must have been amusing for others to see what was going on at our table.
My main course was the roast monkfish with mussels in a light curry cream sauce, which was excellent. And again the wine was a perfect match. The mac and cheese was probably meant to go with some of the other dishes, but I can never resist anything with cheese so I secretly had a few bites and it was delicious.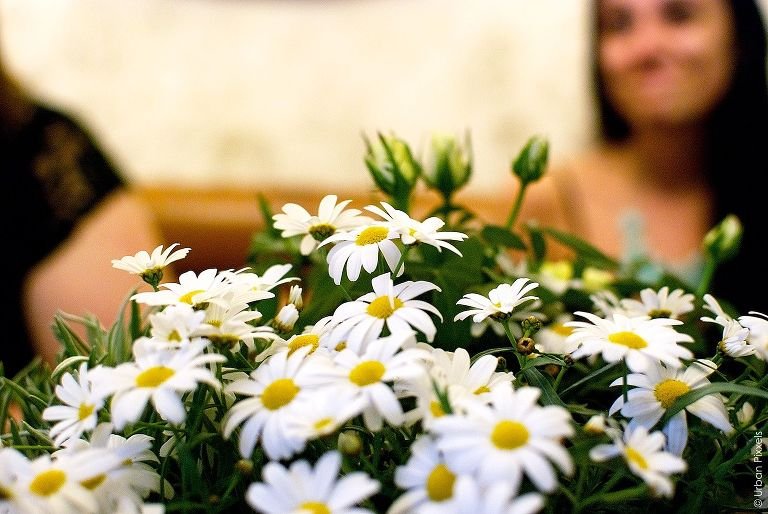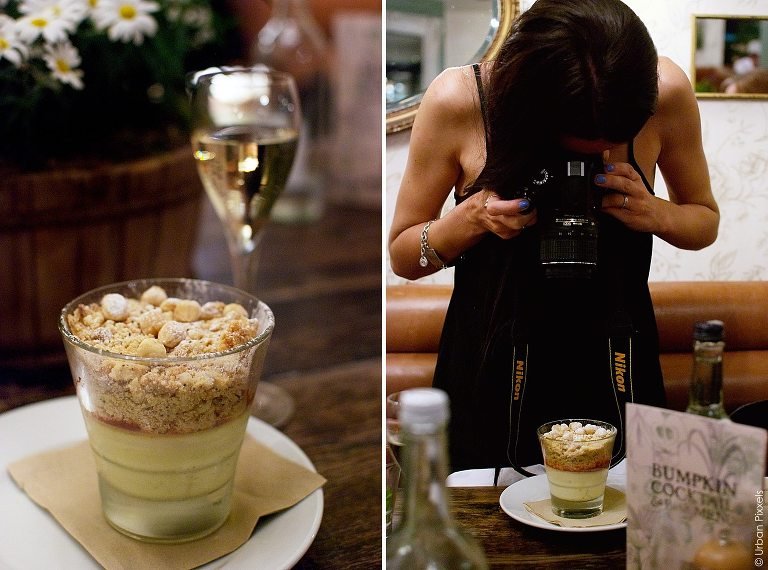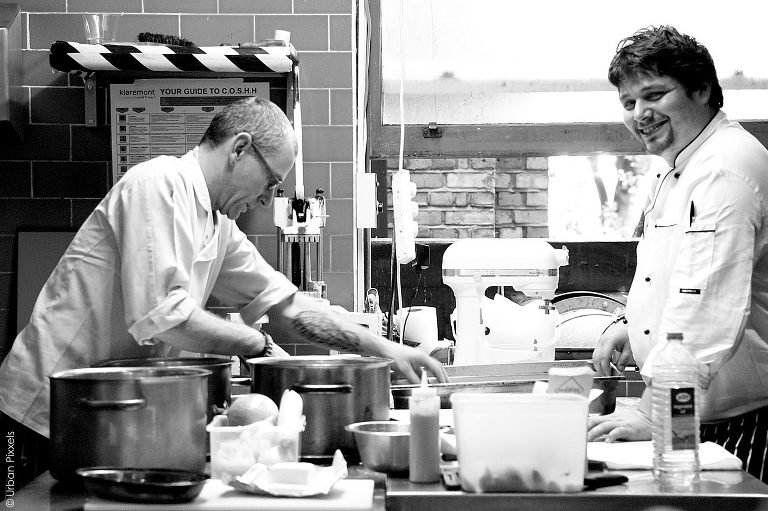 And then…desserts. There's always room for dessert. We had a hard time deciding what we wanted to have since it all sounded so good, but in the end I decided to go for the baked vanilla custard, poached rhubarb and hazelnut crumble. I think the picture speaks for itself. I must admit that I didn't finish it all, but that was only because it was a little too much after the other two courses.
The whole evening had just flown by, which is always a good sign. I will definitely go back to Bumpkin to try some of the other dishes on the menu (or have the same again…). Lucky for me they also have three other restaurants across London that won't take as much time to get there. Maybe a good spot for the next blogger dinner?